Many people suffer from smelly feet and pouring baby powder, orange peels or baking soda can only go so far, so having the best shoe deodorizer you can get is worth every cent you pay for it. Shoe deodorizers eliminate those horrible foul odors that can occur in any type of shoe. There are many different types of shoe deodorizers to fight odors, those that come in the form of sprays, balls or even bags. Odors are developed from bacteria and fungi.
These grow in the moist places such as your shoes after your funky feet have sweated in them all day. This is especially true of sneakers and other athletic shoes, as well as work boots. Popular shoes would include volleyball shoes, cleats worn by soccer players and even tennis shoes. Shoe fresheners or deodorizer sprays and feet deodorizing balls all work to eliminate the bacteria and fungi (sometimes from nail fungus) and make your shoes less smelly, and helps protect from athletes foot and foot sweating as well.
After doing a lot of research, reading numerous reviews on the different products on the market we have come up with a list of the top ten shoe deodorizers on the market which will help you to freshen your shoes, and make your feet and shoes less smelly.
What to look for When Buying Shoe Deodorizers
Smelly shoes and funky feet are an embarrassment, and not only that, you don't like it when you get home and kick off your shoes only to find that the smell that permeates from them is awful. When you get home, the first thing you want to do is settle down, get rid of your shoes and relax, especially after a long day on your feet.
But when you have stinky feet or smelly shoes, you avoid doing that as the smell is not limited to the living room, but throughout the house. All of this frustration and embarrassment can be dealt with quite easily if you look after your shoes in regards cleaning them, not wearing them day in and day out, but also getting the best shoe deodorizer for shoes and funky feet.
You can also look at the type of shoe you are wearing. If you have issues you can select breathable shoes for foot sweating, these are the best shoes for sweaty feet as they allow air to pass through keeping your feet cool and dry. You can also try to stop foot sweating in shoes by wearing moisture wicking socks or insoles – just make sure you wear socks.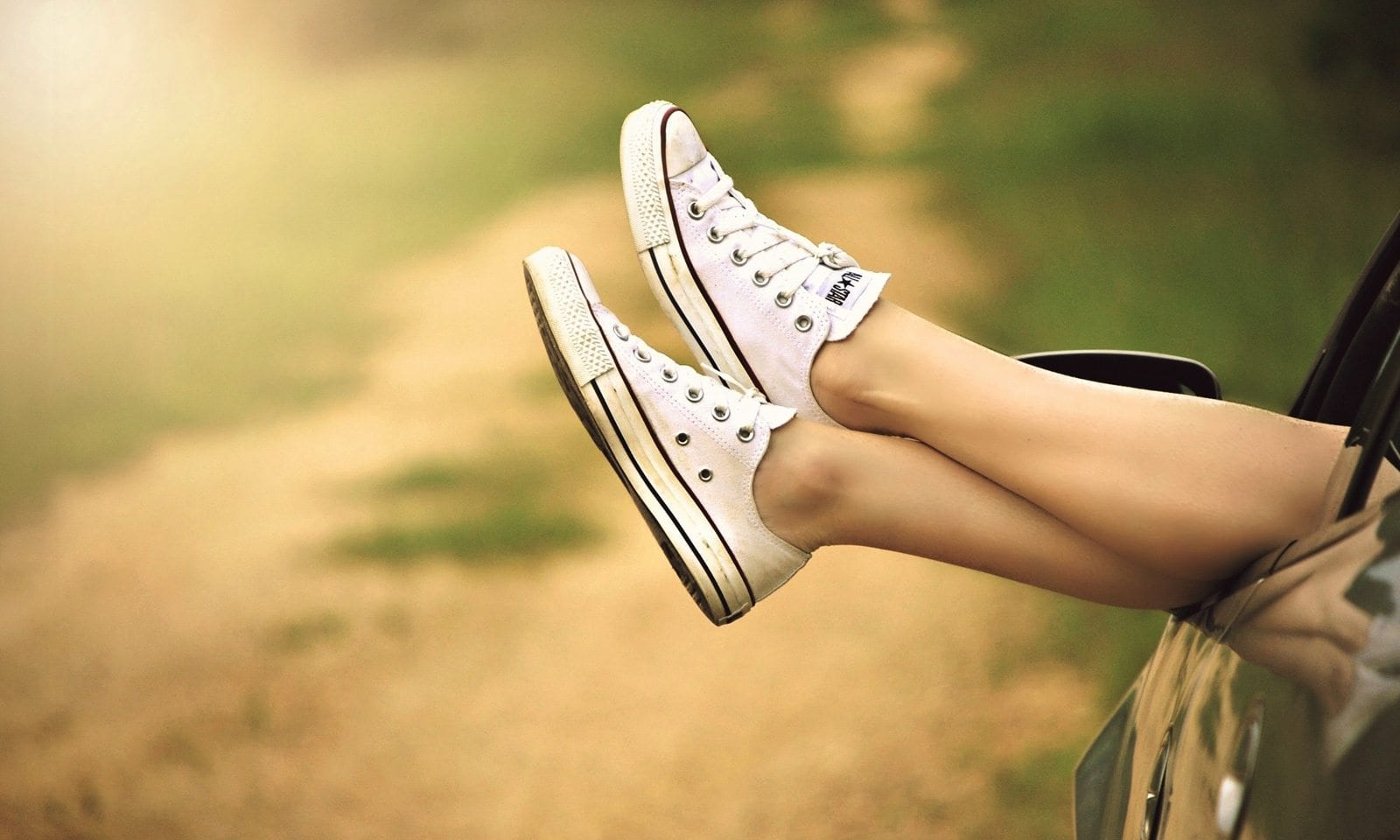 When we talk about looking after your shoes, it not only means ensuring they get aired out and look good, it also means you need to protect your shoes from the bacteria and fungi that fester inside your dark shoes. This is taken care of by using deodorizers for your shoes and feet, whether you select a ball, bag, sneaker spray, disinfectant spray or powder.
You need something that will target those odor-causing bacteria and to kill bacteria quickly, ensuring your feet and shoes smell good, clean and fresh. There are many types of shoe care deodorizers on the market, from the deodorizing balls and bags to drying machines and special insoles which cater for those with sweaty stinky feet. There are also the most commonly used, sprays and powders.
Shoe Deodorizing Sprays
We have reviewed a number of the great products that are on the market in this category. There are the natural odor sprays that contain a mixture of essential oils and botanicals that combine to ensure that the bacteria that cause foot odors in your shoes or on your feet, especially if you have sweaty feet, keeping your feet and shoes fresh smelling. There are also those sprays that are aerosols, which use chemicals to target the smell and eliminate it.
These work on the same basis as the natural odor sprays, although you can only use them in your shoes and not on your feet to fight odors. They target the bacteria that cause the odor and eliminate them. Odor control spray products can reach into the deepest region of the toe areas of the shoe and do a very good job of getting at the bacteria causing foul odors.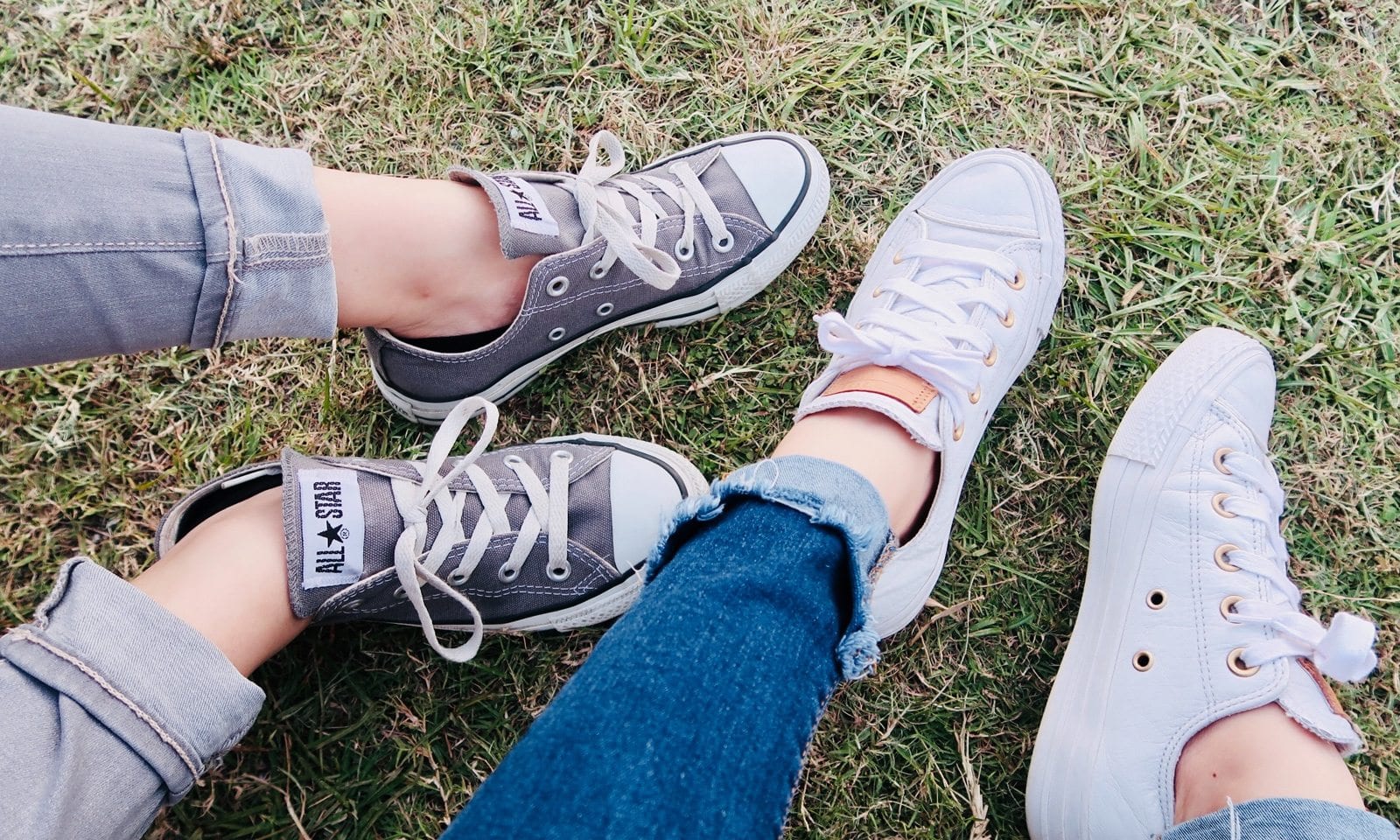 You can use the natural sneaker spray with any kind of shoe as you can spray on your feet as well as shoes. This means is the perfect product for smelly feet and not just stinky shoes. You can use odor control spray products to spray your sweaty feet with the sneaker spray and use sandals or flip-flops and this spray freshens to keep your feet smelling clean and fresh no matter what.
Feet deodorizing sprays can also be used for other purposes, such as keeping your gym bag, locker or even your bathroom smelling good.
Shoe Deodorizing Powders
Powders work in much the same way as the sprays. They are designed to target the bacteria and fungi that grow in your shoes and cause foot odor. Shoe powders are sprinkled into your shoe before and after you wear them. They are limited to closed shoes as often they will leave a slight residue and can be slightly unsightly if you are wearing open shoes.
Powders are great for if you have sweaty feet as they are often designed to absorb the moisture and keep your feet dry and cool throughout the day, this will prevent not only your shoes but your feet from smelling. Shoe care powders offer a double function in that they also sanitize your pair of shoes as most of them contain zinc oxide, this is a wonderful anti-bacterial agent as well as soothing your feet and relieving pain in sore tired feet.

Balls & Bags & Shoe Insoles
Odor eliminators for shoes also include balls and bags. We have reviewed some of these too. Sneaker Balls are specially formulated to deodorize not only your shoes but also gym bags and lockers. They are placed in the shoe and when opened emit a spray that will target bacteria and the foul odors it causes. This type shoe deodorizer is great for tough smells and for athletes who need a heavy deodorizer for their shoes.
The bags and shoe insoles are often made from specially formulated and activated charcoal and carbon. These two active ingredients target bacteria, are moisture absorbing and will definitely ensure that your pair of shoes will remain stink free. They are longer lasting than other shoe care deodorants with some of the bags lasting up to two years before needing to be replaced.
Brands
It is important to look at the brands that are available, there are a number of brands on the market that are recognized as good products that will do the job of keeping your feet and pair of shoes from smelling. Dr. Scholl's, Sof Sole, Lumi and Rocket Pure are some of the best brands on the market and are included in our top ten shoe deodorizers on the market.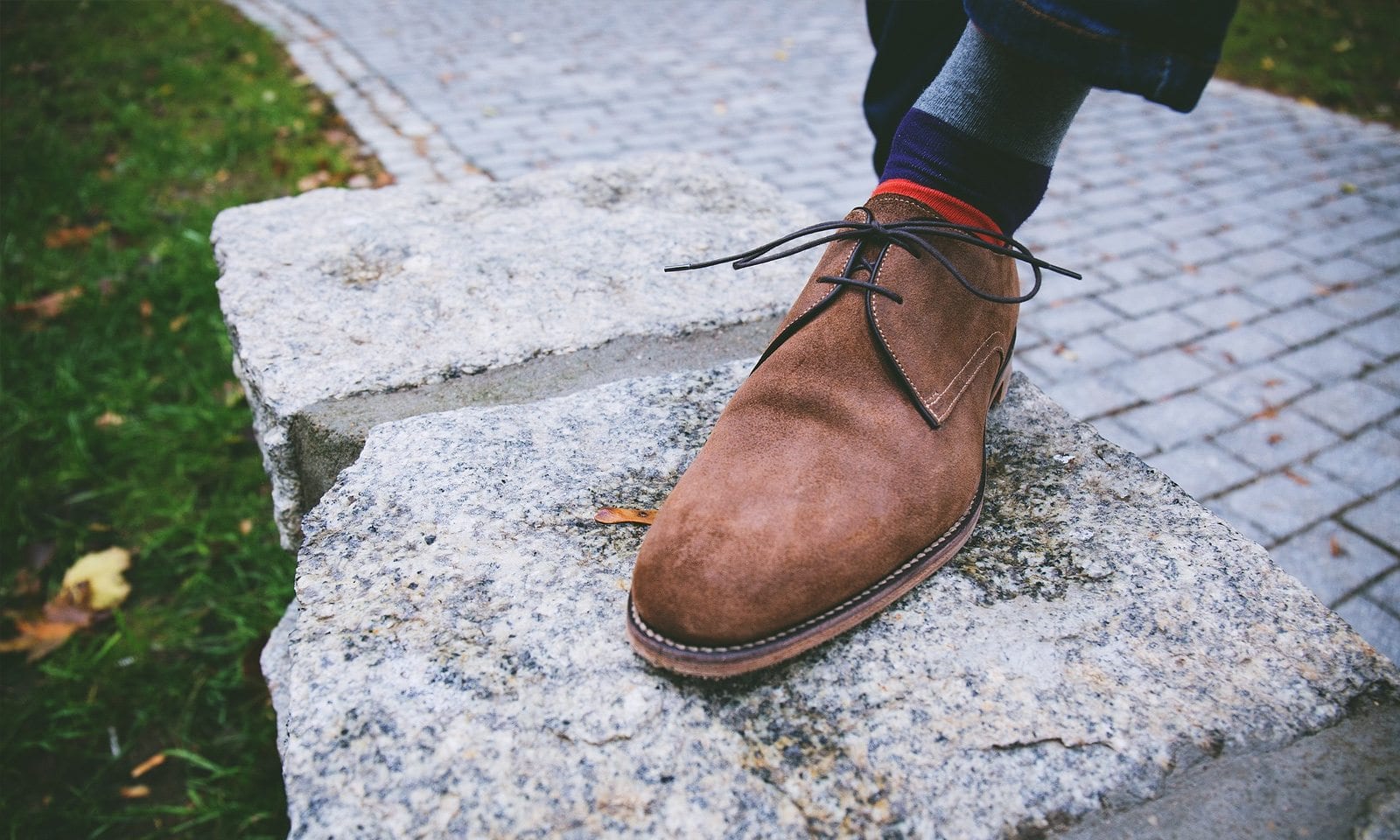 Having smelly feet and shoes can cause a lot of embarrassment. When you get a great deodorizer for your pair of shoes then you will never have to worry about kicking off your shoes after a long day at work or play. Let's take a look at which deodorizers made our top ten list.
View the Best Shoe Deodorizer, Below
Buyers Guide Questions
How do I stop my Shoes from Smelling?
To stop your pair of shoes from smelling, you can take a number of precautions. This includes ensuring your shoes are kept clean, not only on the outside but the inside, especially your shoe insoles. Select a shoe that is breathable and will allow good airflow through keeping your feet cool and dry. If you have sweaty feet, use a foot spray to try to keep them dry, or wear socks such as moisture wicking socks when wearing your sneakers.
Don't wear the same shoes every day, try to mix it up and give your pair of shoes time to air themselves out by placing them in sunlight at least once a week. Then there is the option of using great foot fungus and shoe deodorizing products such as sprays, powders, balls, and bags. Many of the great shoe deodorizer products on the market are designed to ensure that your shoe remains odor-free throughout the day.
They do this by targeting the bacteria that cause the odor and eliminating that bacteria, thereby eliminating the bad odors as well.
Conclusion
Stinky, smelly feet are something that every person has to deal with every so often. Smelly feet can be caused by the type of shoe that you wear, or simply because you have sweaty feet. Solving the problem is easy however if you get the best foot sneaker spray, or shoe deodorizer you can that will target the bacteria that causes those nasty odors and cause you such embarrassment.