10 Best Foot Creams In 2021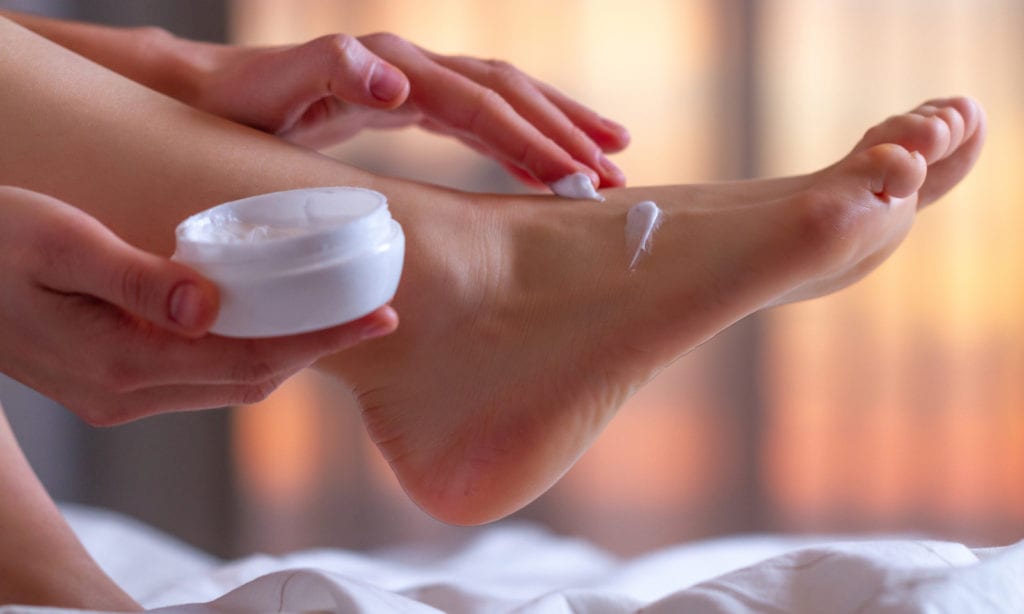 It's easy to forget to take care of your feet properly, especially as in most cases nobody else will be looking at your feet anywhere near as much as the rest of you, but they are still an essential part of your body that requires a bit of love and attention in order to stay in the best condition possible. Buying the best foot cream you can find can make a massive difference to the comfort and cleanliness of your feet, helping your skin stay soft, smooth, and free from unpleasant odors or infections.
If you keep your feet well looked after with a good quality foot cream, then you'll be able to feel well maintained and clean from your head to your toes without having to worry about spending enormous sums of money on pedicures or spa treatments in order to keep your feet in good shape. While it may be easy to look after your own feet at home once you've got the best foot cream you can buy, it can be harder to determine precisely which foot cream that is, as everyone has different needs and there is a wide range of different types of foot cream on the market.
That's why we've done all of the research needed to narrow down the market to our top 10 foot cream 2021 options, with a good mix of different types on our list to ensure that there's something out there for everyone. With our best foot cream reviews 2021 list and buyers guide, you can easily find a great foot cream that will work well with your feet and their particular needs, allowing you to feel comfortable and well looked after with ease.
View the Best Foot Cream, Below.
1. O'Keeffe's for Healthy Feet Foot Cream
Dealing with dry skin types on your feet can be a problem, but the powerful moisturizing and foot repair properties of the O'Keeffe's for Healthy Feet Foot Cream make a significant difference to the condition of even the driest skin in only a few days, thanks to a formulation that works exceptionally quickly on stubborn dry skin.
This foot cream also creates a protective layer over the surface of your skin, moisturizing the skin beneath slowly as well as preventing further moisture loss and allowing your feet to heal on their own. The formula of this foot cream is highly concentrated, giving excellent results from only a tiny amount of cream applied to your feet on a daily basis.
The O'Keeffe's for Healthy Feet Foot Cream offers effective relief for even the driest of feet, far faster than many competing brands of foot cream.
Check Price on Amazon ➞
2. L'Occitane Shea Butter Foot Cream
Shea butter is one of the best and most luxurious ingredients for foot creams, and the L'Occitane Shea Butter Foot Cream uses this valuable natural ingredient to great effect. The hydrating power of this rich foot cream is impressive, restoring even the driest of skin to smooth and soft perfection with ease thanks to the mixture of shea butter, arnica, and lavender essential oils, formulated specially to look after dry skin with care.
This foot cream has been designed to be absorbed quickly for a non-greasy feeling, making it one of the fastest and most luxuriously powerful moisturizing foot cream options available on the market in 2021 for people with dry skin on their feet.
With a luxurious feel and a rich, fragrant smell, the L'Occitane Shea Butter Foot Cream is a premium option that helps you to feel like you're giving your feet the full spa treatment experience in the comfort of your own home.
Check Price on Amazon ➞
3. Gold Bond Ultimate Foot Cream
Another luxurious shea butter based foot cream, the Gold Bond Ultimate Foot Cream is a softly scented rich foot cream for pampering and looking after your feet in the comfort of your home. Its silk peptide matrix formulation gives a soft, smooth protective effect, leaving even the roughest and most calloused soles and heels feeling soft, smooth, and new once more.
This foot cream also contains vitamins A, C, and E to boost the health of the skin on your feet, providing all the nutrients needed to promote a healthy skin barrier and protect your feet from irritation, infection, and damage while keeping them soft, smooth and healthy.
The Gold Bond Ultimate Foot Cream combines the luxurious moisturizing effects and comfort of shea butter with a selection of valuable vitamins that boost general skin health across your feet.
Check Price on Amazon ➞
4. Kerasal Intensive Foot Repair
Kerasal Intensive Foot Repair cream carries the seal of approval of the American Podiatric Medical Association, indicating how impressive its medical foot repair properties are, and the results of this foot cream more than live up to the expectations set by this. Kerasal intensive Foot Repair cream promises to show foot repair results overnight, one of the fastest acting foot creams on the market in 2021, and while it may not give complete repair that fast, it definitely makes a difference.
Using this foot cream regularly for a more extended period of time grants a high level of repair to even the driest and most badly damaged foot skin, as well as exfoliating to remove dead skin and soften up the rougher areas of your feet. This is straightforwardly one of the best foot cream brands available if you need something that will make a big difference to your skin and show fast results.
Kerasal Intensive Foot Repair Cream promises impressive foot repair results and delivers those in style. This foot cream is simply one of the best foot cream options on the market if you're looking for powerful repair of dry, cracked skin.
Check Price on Amazon ➞
5. MagniLife DB Diabetes Foot Cream
Diabetes can cause a range of painful foot conditions, often having a significant impact on your ability to perform simple active tasks, and the MagniLife DB Diabetes Foot Cream is specially formulated to offer relief for anyone suffering from these conditions. This moisturizing foot cream is exceptionally beneficial, calming even the driest and most deeply cracked of skin while providing powerful pain relief.
The formulation of the MagniLife DB Diabetes Foot Cream combines skin repairing properties with pain relief and softening ingredients to soften calluses and other rough, dry skin, reducing the risk of later cracking and fissures. Free from mineral oils, petroleum, fragrances, and even dyes, this brand of diabetic foot cream is entirely safe to use on the soles of your feet, between your toes, and even on your legs, arms and hands.
Specially formulated to help with the foot problems that can be caused by diabetes, the MagniLife DB Diabetes Foot Cream offers a great deal of relief for diabetic feet, making this an excellent option for anyone suffering from diabetes-related foot pain.
Check Price on Amazon ➞
6. Eucerin Advanced Repair Foot Cream
The Eucerin Advanced Repair Foot Cream is a medically recommended and powerful brand of foot cream for repairing problem feet and returning them to soft, smooth perfection. This foot cream contains exfoliating lactic acids that allow it to strip away tough and unsightly calluses and other areas of unwanted rough skin, as well as urea for healing dry, cracked skin.
The combination formulation of the Eucerin Advanced Repair Foot Cream gives the same effects as separate repairing and exfoliating foot cream options in a single tube, and offers a lightweight and non-greasy feel in addition to this, making it a more pleasant application than most foot creams with similarly effective medical powers.
Effectively repairing dry, cracked skin while using its exfoliating power to remove stubborn calluses and rough areas of skin on your feet, the Eucerin Advanced Repair Foot Cream is an excellent option for people suffering from a range of unwanted foot problems.
Check Price on Amazon ➞
7. Burt'S Bees Burt's Bees Coconut Foot Cream
While the Burt's Bees Burt's Bees Coconut Foot Cream may not offer the powerful medical foot repair effects of some of the more advanced foot creams on our list, it still gives impressive moisturization results despite its gentle formulation. This moisturizing foot cream contains coconut oil and emollient botanical oils for a natural formulation that penetrates deeply into your skin, providing moisturization on more than just a surface level to prevent skin dryness as well as offer relief from pre-existing skin dryness.
This is a gently fragrant, all natural foot cream ideal for more sensitive skin or for anyone who just wants a good moisturizing foot cream without worrying about exfoliation or deep skin repair.
Simple and natural in its formulation, the Burt's Bees Burt's Bees Coconut Foot Cream gives all-natural foot softening and moisturizing results with daily application for an easy, effective skincare regime.
Check Price on Amazon ➞
8. CeraVe Fragrance Free Foot Cream
The CeraVe Fragrance-Free Foot Cream is medically recommended, and comes stamped with the seal of acceptance of the National Eczema Association thanks to its powerful skin healing and protecting effects. The formulation of this helpful foot cream contains three essential ceramides (1, 3, and 6-II) to help your skin to restore its natural protective barrier and maintain it for longer, thanks to the MVE controlled release technology incorporated into the foot cream.
This ensures that the ceramides needed to strengthen the protective nature of your skin are replenished for a long time after you apply the CeraVe Fragrance-Free Foot Cream, giving long lasting moisturization and protection. In addition to this, this brand of foot cream also gives effective exfoliating results, using salicylic acid and ammonium lactate to strip away dead skin cells, leaving your feet feeling smooth and soft with ease.
The unique formulation of the CeraVe Fragrance-Free Foot Cream allows it to not only repair damaged foot skin and exfoliate dead cells but also to strengthen the natural barriers of your skin, boosting the strength of your feet to protect you from harmful irritants.
Check Price on Amazon ➞
9. Urea Exfoliator & Moisturizer Foot Cream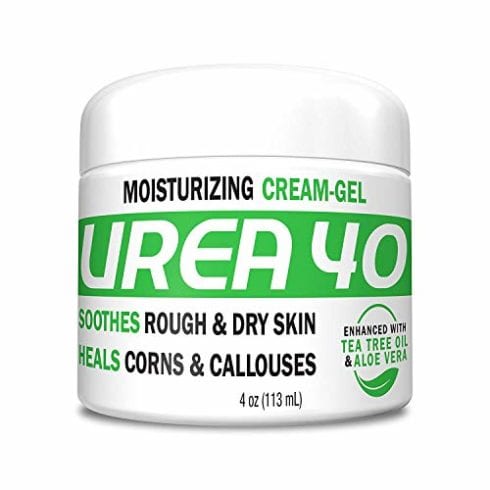 If you're looking for powerful repair and exfoliating properties in a foot cream, the Urea Exfoliator and Moisturizer Foot Cream is an excellent choice for most people. Its high urea formulation (containing an impressive 40% urea) gives strong repair and soothing effects, restoring dry, cracked skin to soft, smooth perfection while powerfully exfoliating the skin of your feet to remove corns, calluses and other areas of rough skin.
In addition to this, the tea tree oil and aloe vera extracts incorporated in this formulation give moisturizing results, soothing dry skin and reducing irritation with no risk of inflammation. This foot cream has been formulated to be non-greasy, restoring your feet to pristine condition with no unpleasant sensations for a pleasant, luxurious foot repair experience.
The Urea Exfoliator and Moisturizer Foot Cream is an effective moisturizing, repairing and exfoliating combination foot cream for maximized foot protection and repair effects.
Check Price on Amazon ➞
10. AmLactin Foot Repair
The AmLactin Foot Repair foot cream offers powerful, long-lasting foot repair and skin softening effects thanks to its powerful Ultraplex formulation. Ultraplex is AmLactin's proprietary foot care formula, comprising a blend of ammonium lactate, potassium lactate and sodium lactate, all substances with valuable foot repair and skincare properties.
This effective foot repair cream is fragrance-free and non-greasy, making it a pleasant substance to apply to your feet for instant smoothness and softness with no medical smell or unpleasant feel, allowing your feet to feel well looked after rather than medically treated despite the medical formulation of this foot cream.
Richer and more concentrated than most foot repairing foot creams, the AmLactin Foot Repair cream promises longer-lasting foot repair than most competing brands of foot cream, keeping your feet softer and smoother for longer.
Check Price on Amazon ➞
Foot Cream Buyer's Guide
Types of Foot Cream
Foot cream is not so much a single type of product as an entire family of skin cream for feet products. There are many different types of foot cream available in 2021, all of which are useful for different types of foot problems and different areas of foot care. Some foot creams are able to cover a range of different approaches and fix a variety of various issues, but in general, brands of foot cream that focus on a single issue tend to be more effective at fixing that issue than a hybrid foot cream type.
Different skin conditions require different ingredients to fix them, and while it is possible to combine all of them into one kind of foot cream, this is generally less carefully designed and provides less impact on your particular foot skin issues. One of the main types of foot cream is moisturizing foot cream, a kind of skin cream for feet that focuses on healing dry skin, providing moisture to keep your skin healthy and protect it from cracking and other damage.
Another type of skin cream for feet is antifungal foot cream, a product that reduces sweating and dries out your feet as well as killing fungal infections in your skin. This type of foot cream functions very differently from a moisturizing foot cream, and cannot easily be combined into the same product.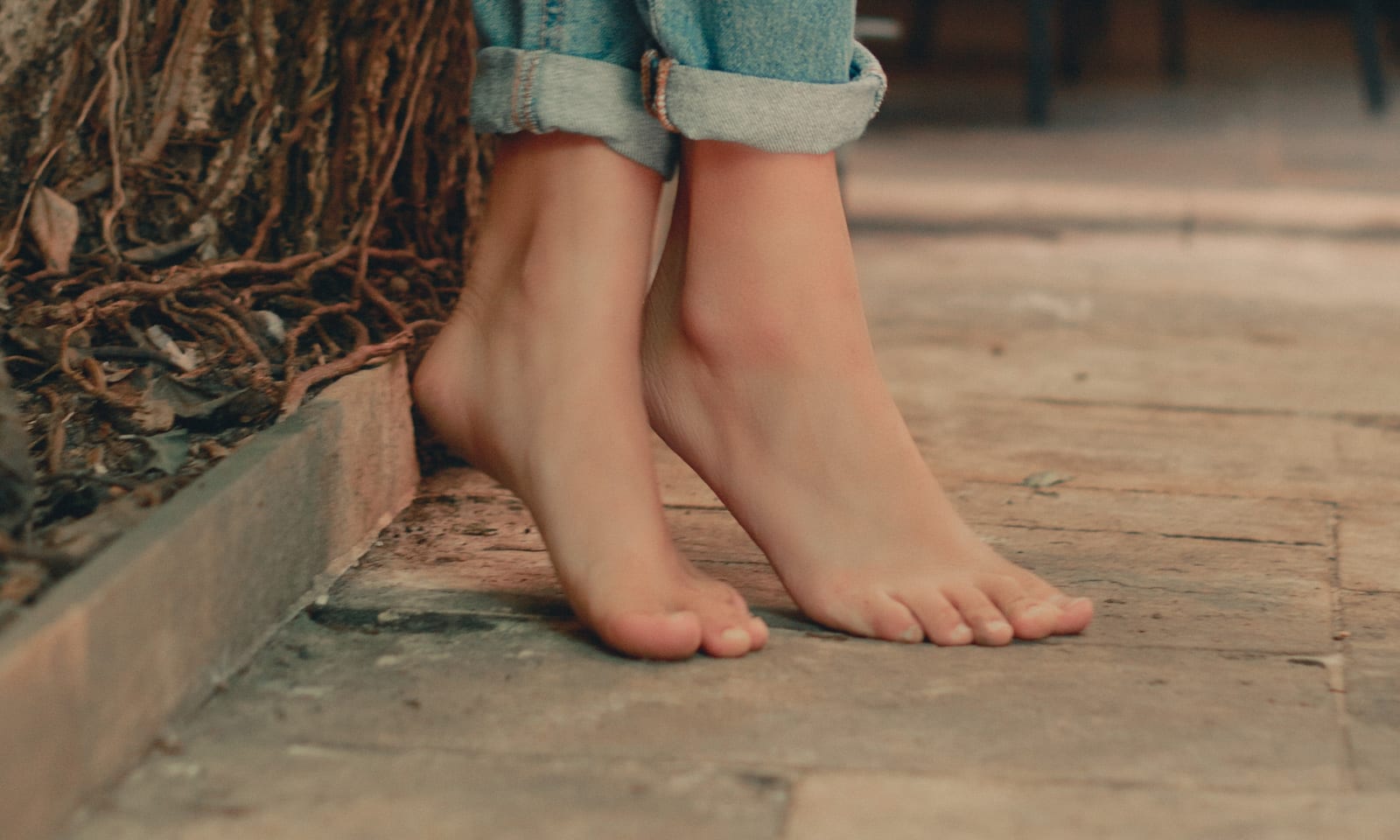 Diabetic foot creams also exist, protecting your feet from the various painful conditions that can arise as a result of diabetes. These creams are a different formulation again and must be purchased specially.
What Cream to use For Athlete's Foot?
Athlete's foot is a common fungal condition affecting the feet of both athletes and regular people who are not athletic, despite the name. It most commonly occurs between the toes, causing peeling skin and potentially other problems. This common and unpleasant skin condition is, however, reasonably easy to cure using standard over the counter foot creams.
Any type of antifungal foot cream should make a difference to your athlete's foot, although doing all that you can to keep your feet clean and dry is also important. Wear cotton socks or socks made from other natural fibers with a high moisture wicking potential, and be sure to change your socks if your feet become damp or sweaty.
Choose an antifungal foot cream containing clotrimazole as an active ingredient for the best results in curing athlete's foot, and apply a small amount at least once per day. Terbinafine is also a good choice, as its powerful antifungal effects can make a huge difference very quickly.
Minor infections, as a result of athlete's foot, can be eased a little with hydrocortisone athlete's foot cream. This will not cure your athlete's foot, but hydrocortisone foot cream can help to ease the symptoms a little, making your feet more comfortable.
How to Make Peppermint Foot Cream?
Peppermint foot cream is a great natural moisturizing foot cream that can soothe your skin and keep your feet in excellent condition, preventing the skin of your feet from drying out. As an added bonus, it is easy to make at home with only a few ingredients.
To make peppermint foot cream, you will need beeswax, shea butter, cocoa butter, oil, peppermint essential oils, corn starch, and something to put your finished cream in once you are done.
Measure out 2 tablespoons of beeswax, 4 tablespoons of shea butter, 4 tablespoons of cocoa butter, and half a cup of oil into a pyrex container, and melt it gently in a double boiler as if you were melting chocolate. If you are tight for time, you can microwave these ingredients instead!
Make sure these melted ingredients are well mixed together and then leave them to cool. Once they are almost solid, mix in a few drops of peppermint oils and leave it to cool completely.
Once your mixture is completely cool, mix it with a stand mixer and add about a teaspoon of corn starch. Continue to whip it with the stand mixer until it looks a bit like cake frosting, and you are all finished!

What is the Best Foot Cream For Diabetics?
Diabetes can lead to all sorts of foot problems, potentially risking amputation if you fail to take care of your feet properly. Nerve damage caused by diabetes can leave you unable to notice cracking and drying out of your skin until it is too late, and this can, in turn, lead to ulcers, sores, and other painful conditions that, left unchecked, may require amputation.
Keeping your feet well moisturized can make an enormous difference to your health and safety if you have diabetes, but picking the right foot cream for your feet can be difficult. Fortunately, a range of over the counter foot creams for diabetics are available, and these can help you to stay safe and healthy.
What you're looking for is a foot cream that offers deep moisturization and cracked skin repair, as well as exfoliating properties if possible. These will combine to help alleviate the common problems with diabetic feet before they become dangerous, keeping your skin soft and smooth with minimal risk of cracking and later, more severe damage and issues. Creams marketed at diabetics are the best option, but other foot creams work.
Expert Tip
Try to incorporate foot care into your daily routine in order to make it something you deal with without having to think about it. Applying foot cream just after you get out of the shower is a good option for most people!
Did you know?
The skin on your feet can be a range of different types, just like the skin on the rest of your body. If your skin is oily, you will want different foot care products than someone who has generally dry skin across their entire body.