If you're interested in mountaineering or hiking in any way, you're going to want to make sure you're properly equipped for safety and performance; one of the most important parts of any climber or hiker's arsenal is always the best mountaineering boots you can get your hands on. Whether you're looking for heavy-duty mountaineering boots or snake proof shoes for hiking, there's something out there for every type of hiker.
We're here to help you understand what type of mountaineering boots you need for your personal hiking and mountaineering preferences. Below, you can find out best mountaineering boots reviews, in which we break down 10 of the best mountain boot models available in 2020 to help you understand the most important features of each one.
Related Review; Waterproof Shoes.
View the Best Mountaineering Boots, Below.
Mountaineering Boots  Buyer's Guide
Boot Grading
Mountaineering boots and crampons come in three different grades, which indicate the terrain they're suitable for. The grades of mountaineering boots available are B1, B2, and B3, while crampons are available in C1, C2, and C3 grades. B1 boots are compatible with C1 crampons, B2 boots can take C1 and C2 crampons, and B3 boots are compatible with any crampons of C1, C2 or C3 grades.
These grades also affect stiffness; B1 boots are only semi-stiff, while B2 mountaineering boots are relatively stiff and B3 ice climbing boots are extremely rigid and offer hardly any flexibility at all, making them the best mountaineering boots for extreme conditions.
B1 mountaineering boots (and C1 crampons) are for hikes on hills and mountains, while B2 mountaineering boots (and B2 crampons) are suited for alpine routes with steeper, more unstable areas and patches of ice, and heavy-duty B3 boots (and C3 crampons) are designed for more extreme mountaineering at higher altitudes and ice climbing.
How to Size Mountaineering Boots?
It's important to get the correct size of mountaineering boots in order to have a safe and comfortable climbing experience when you go mountaineering. There are a couple of tips that are worth paying attention to if you're looking to buy a new pair of mountaineering boots; these can help you to make sure that your new boots fit your feet perfectly with no discomfort or looseness.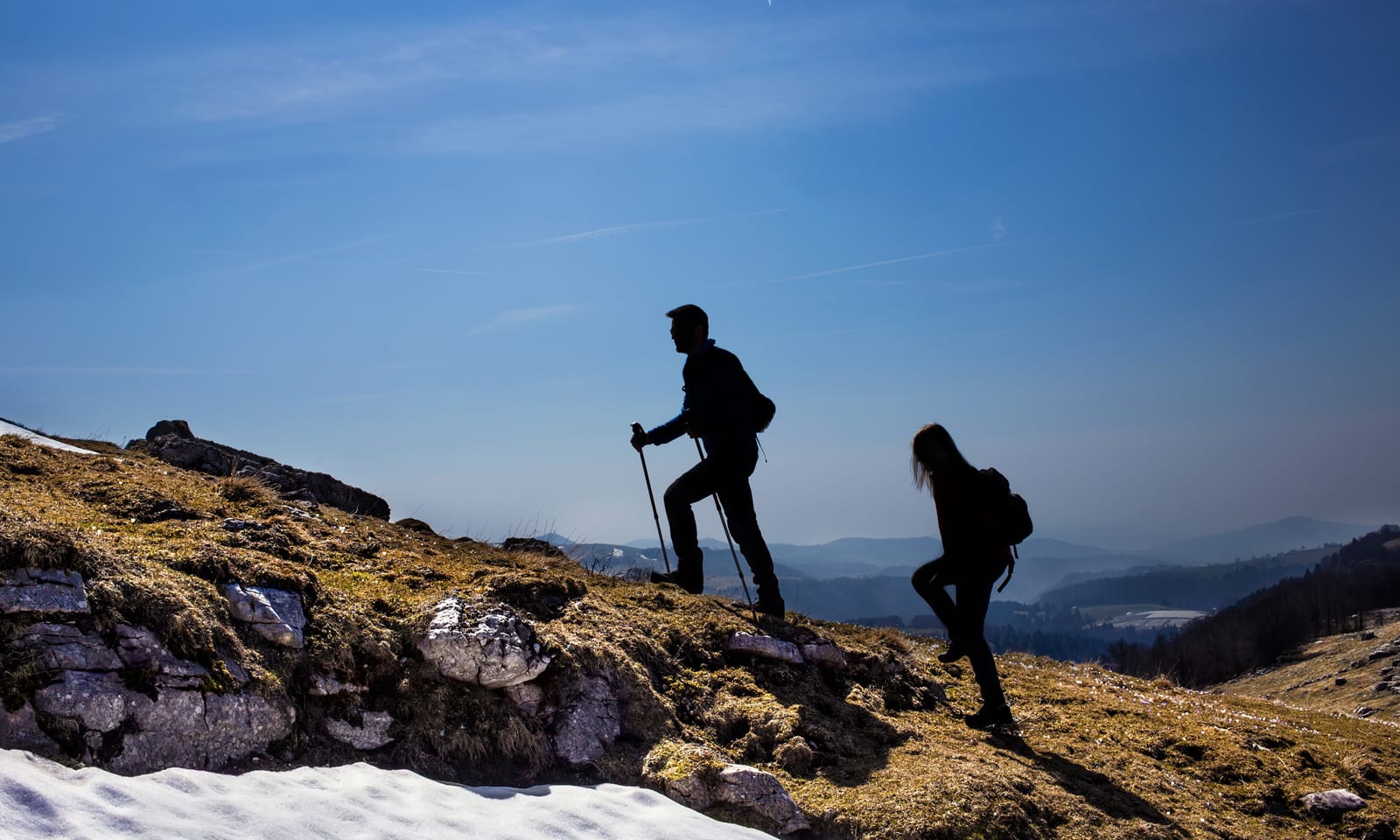 Firstly, make sure you wear the correct socks when trying on boots. Wear the same socks that you'd wear for mountaineering in order to make sure your shoe fits the same. Make sure your sock has a tight-knit and good, stretchy, supportive construction, and if possible is made from a moisture-wicking fabric. If you find that your boots are actually a little too loose, try adding a sock liner to improve the fit slightly!
You can use socks to adjust the fit of a boot that's a little too large, but nothing can help with a mountaineering boot that's too small for your feet. When you climb a mountain, your boots end up angled upwards as you ascend and downwards as you descend afterward.
This gives a slightly different set of pressures and strains from walking on a flat surface, so when trying on a pair of mountaineering boots you should test them on an inclined surface to make sure they're comfortable.  When properly laced up, your mountaineering boots should fit such that when walking downhill your toes should not push against the front of the boots, and there should be less than a finger width of space at the back of the boot.
It is also important to ensure that your boots are properly laced in order to achieve the correct fit and sizing. Lace from the toe, and gradually increase the tension as you work up your foot. You may find that after a little walking you may need to adjust the tension and relace the boots, especially with newer mountaineering boots that you're still breaking in.
How to Break in Mountaineering Boots?
It is important to break in mountaineering boots thoroughly before any intense use, as they can take a little while to adjust and relax around your feet fully. As a general rule, the more heavy duty and high performance your boots are, the more breaking in they will require in order to fit comfortably and protect your feet effectively.
Lightweight sneaker style boots will require only a little breaking in, while larger, sturdier mountaineering boots for high performance, heavy duty climbing will require much more breaking in before they can be used properly. Breaking in should always be done over a long period of time, wearing the boots for short periods of time and steadily increasing.
Do not ever attempt a long trip or a hike with new boots that have not been broken in yet, as this can cause major problems with rubbing and blistering. All breaking in of mountaineering boots should be done while wearing the socks and, if necessary, insoles that you would normally wear while hiking or mountaineering.
Start by lacing your new mountaineering boots a little less tightly than you would when hiking, and wear them around the house a little. Wear them for longer periods each time, and after a couple of sessions, you should be ready to move on. After this, tighten your laces properly, and begin to walk around town in your boots, slowly increasing the distance each time you leave the house.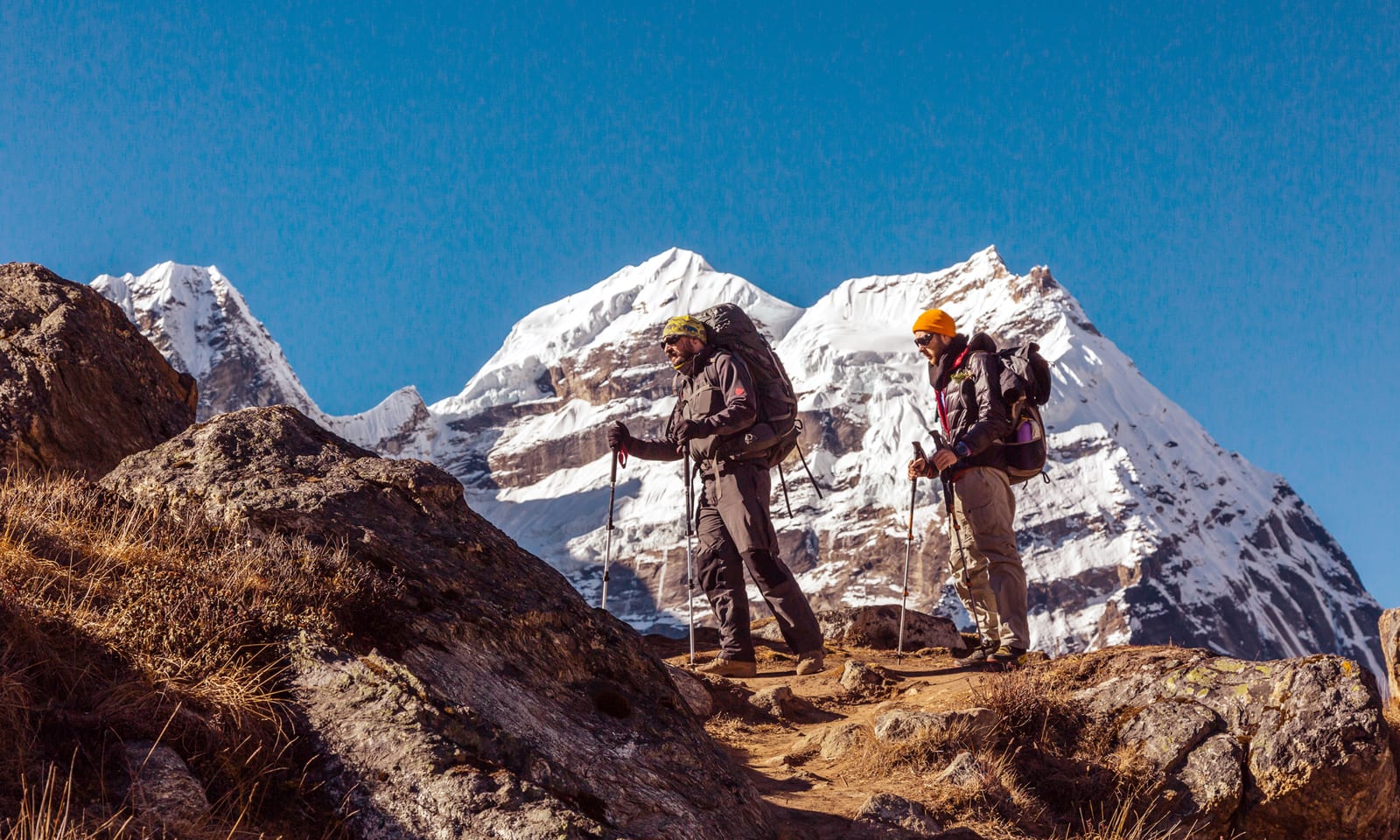 Eventually, you'll be ready for off-road hiking. This is the point where the majority of the breaking in will happen, so don't worry if your boots still feel a little tight. Don't try any particularly steep terrain or long hikes just yet, but stick to short hikes on easier terrain.
As with previous stages, you can steadily increase both the length of your hikes and the amount of weight you can carry until everything is completely comfortable. At this point, your boots should be pretty much completely broken in, and you're ready to go!
How Much Heel Slip is Normal in Mountaineering Boots?
Heel slip is the term for when the heel of your boot moves around slightly during walking or hiking. The heel of your foot lifts slightly from the sole of the boot, giving a little more flexibility and potentially boosting circulation a little. On the other hand, though, excessive heel slip can lead to blisters and injury.
A little heel slip is inevitable, as the sole of a pair of mountaineering boots is stiffer than that of your feet, so the two will inevitably move slightly differently when you walk. If there's enough heel slip in your mountaineering boots that you're getting blisters when you walk as you attempt to break your boots in, though, then that's too much heel slip, and something is wrong with your boots.
There's no precise measurement for heel slip, but it can effectively be boiled down to a matter of comfort: if your mountaineering boots are comfortable, then there's an appropriate amount of heel slip. If the boots are uncomfortable, then the heel slip is a problem!
Expert Tip
If you're looking to climb snowy mountains or to hike in other cold conditions, well-insulated snow boots are vital. Feet get cold easily, and it's essential to keep them as warm as possible when you climb to reduce the risk to your health and life.
Did you know?
If you're interested in vertical climbing, scrambling up steep rockfaces to reach the top of a mountain, you might want to prioritize weight over warmth. Lightweight mountaineering boots aren't as well insulated as heavier boots, but they offer more mobility and flexibility in the right situation!