If you're interested in fly fishing or any other activity that requires spending a large amount of time in or near bodies of water, you're going to need the best wading boots you can buy. Wading boots are an important part of your toolkit for wading, fishing, canoeing, and many other water-based activities. There are many different styles of wading boot available on the market in 2020, ranging from hip length waders to smaller, more lightweight wading shoes designed for boating.
The model and style of wading boot you should choose will depend heavily on your personal preferences and on what type of activities you are planning on performing while wearing your wading boots. We've put together a list of our best wading boots reviews, narrowing down the field to some of the best of each style of wading boot to help you choose the perfect pair of wading boots for your personal needs.
With the help of our wader boots review, you can buy with full confidence, knowing that you've read the wader boot reviews and understand which features are most important for you and your personal needs and therefore can choose the right pair of wader boots for you.
Related Review; Waterproof Boots
View the Best Wading Boots, Below.
Wading Boots Buyer's Guide
What are Wading Boots?
Wading boots is a term that covers a range of different items of footwear, ranging from full-length hip waders to simple high grip shoes for wearing in the water. In general, "wading boots" covers any type of appropriate footwear to wear while wading, providing a high level of grip on dangerously slippery underwater surfaces.
This level of grip is important, as it keeps you safe on treacherous surfaces, reducing the risk of slipping and falling either into the river or down a steep bank. This can significantly help with avoiding sprained or broken ankles, keeping you safer and healthier on and near the water.
How to Size Wading Boots?
As with all types of footwear, it is important to ensure that you get a good fit when buying a pair of wading boots. This is especially important if you're looking to wear your new wading boots for extended periods of time, as any issues in fit will become increasingly problematic the longer you wear your boots for. Some brands of wading boot can be made specifically to fit your feet, so it's worth doing a little research before you buy.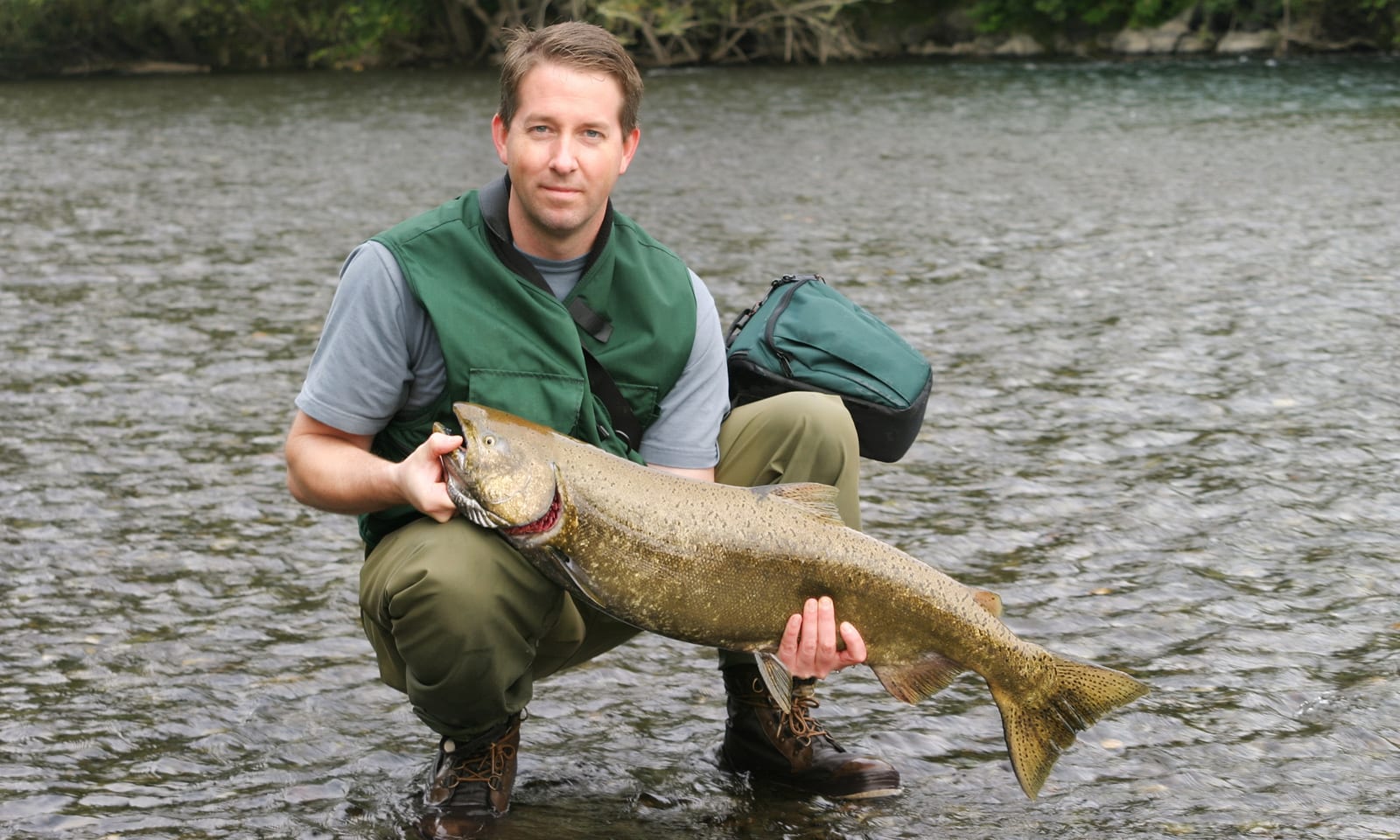 Most people, however, will want to buy something off the shelf.There are a few things you should look out for when buying a pair of wading boots in order to achieve the best and most comfortable fit. When trying on a pair of waders, crouch down a couple of times and see if you can feel pressure from the seams.
If you're putting strain on the seams as you crouch, the wading boots are too tight, and this can cause problems later, giving an uncomfortable fit and wearing the boots out far faster, reducing their lifespan. Conversely, if you can feel loose material hanging around your legs, your wading boots are too loose, and could easily cause blisters as well as being uncomfortable.
The same concerns apply to the neoprene or rubber feet at the bottom of your wading boots; too tight, and they will be uncomfortable and wear through at the seams far faster, and too loose, and they'll be difficult to walk in and far less comfortable than a well fitting pair.
It is also worth noting that sizes can be far more variable between brands of wading boot than between regular shoes; always check the sizing chart for the manufacturer of your selected wading boots before you purchase a pair of fly fishing waders.
How to Dry Wading Boots?
During regular usage for fishing, wading, or otherwise exploring wet areas, wading boots inevitably get wet when you wear them. This is their natural purpose, but it is important to ensure that they dry properly as quickly as possible after use, as wet shoes can be a hotbed of bacterial growth and mold, leading to unpleasant smells and the risk of foot infections if not properly maintained.
You should always disinfect them completely after use, submerging your wading boots in 140-degree water for three to five minutes, to kill the majority of microorganisms. After disinfecting your boots, it is important to dry them out completely.
Direct sunlight is the best way to dry out wading boots, although you should be careful not to leave them out in the sun for longer than necessary, as too much UV radiation can damage the materials from which most boots are made, reducing their lifespans.
If the weather isn't looking sunny enough to dry your boots naturally in the sun, you can use a clothes dryer effectively to dry them out. Simply tie the laces of your boots together and clamp them in the door of your clothes dryer, suspending your boots in the dryer with the knot acting as a stopper to prevent them from slipping.
They should now be hanging inside the dryer, safe from any rotating parts, and you can run a drying cycle to dry them out completely!
Expert Tip
Lightweight, high ankle wading boots are a great option for when you have to walk some distance to reach the water, as they are much easier to walk in on land than full-length hip waders, as well as being smaller and lighter for carrying by hand when not wearing them.
Did you know?
Felt soles provide a better grip on the riverbed than rubber soles, but the textured felt surface easily collects and harbors aquatic microorganisms, transferring invasive species between bodies of water and damaging ecosystems.