Neuropathy of the foot is a common problem that is faced by diabetics and the best shoes for neuropathy are important to help them protect their feet, and also to reduce pain in the foot. Shoes that offer the level of comfort with cushioning in the right places, removable insoles that can be replaced with orthotics will help to lessen the pain in the feet for diabetics and people with peripheral neuropathic pain can be caused by various issues.
Support is also a very important aspect of any footwear you choose, along with footwear items that fit snugly and gives your feet and toes plenty of room to move in. We take a look at the various options on the market that will help you cope with foot neuropathic pain. We look at the fit of the footwear, the support it offers, the comfort and durability as well as the materials they are made from to ensure breathability which is very important.
View the Best Shoes for Neuropathy, Below.
Neuropathy Shoes Buyers Guide
This is a condition where you experience pain, tingling sensations or numbness in your feet. This is common amongst diabetics and can be very dangerous if not treated and if you do not wear shoes that are not only supportive but also protective. Apart from wearing the correct footwear to cater to this condition, there are other things one can do to help manage foot neuropathy.
Washing your feet with warm water and ensuring that your feet are completely dried off after washing, inspecting your feet on a daily basis to ensure you do not have any cuts or blisters, wearing seamless socks designed specifically to prevent any irritation and not going barefoot or wearing the wrong shoes that are too tight or do not fit properly are all ways to mitigate neuropathy in your feet. Massaging your feet regularly can also help with circulation.
What is Neuropathy?
Neuropathy is when you have nerves that have been damaged. This can happen in various parts of the body but is quite common in feet. Diabetics tend to lose sensation in their feet when suffering from diabetic versions and this can lead to your feet getting damaged without you knowing it. Diabetics who suffer from neuropathy cannot feel when their feet are cut, wet or cold.
The loss of sensation is not limited to the toes but is across the soles of their feet. Special neuropathy footwear will ensure that the diabetic does retain sensation in their feet and protect them from harm. There are other forms of neuropathy and, apart from diabetic versions there is neuropathy caused by trauma or injury to the foot or it can be inherited.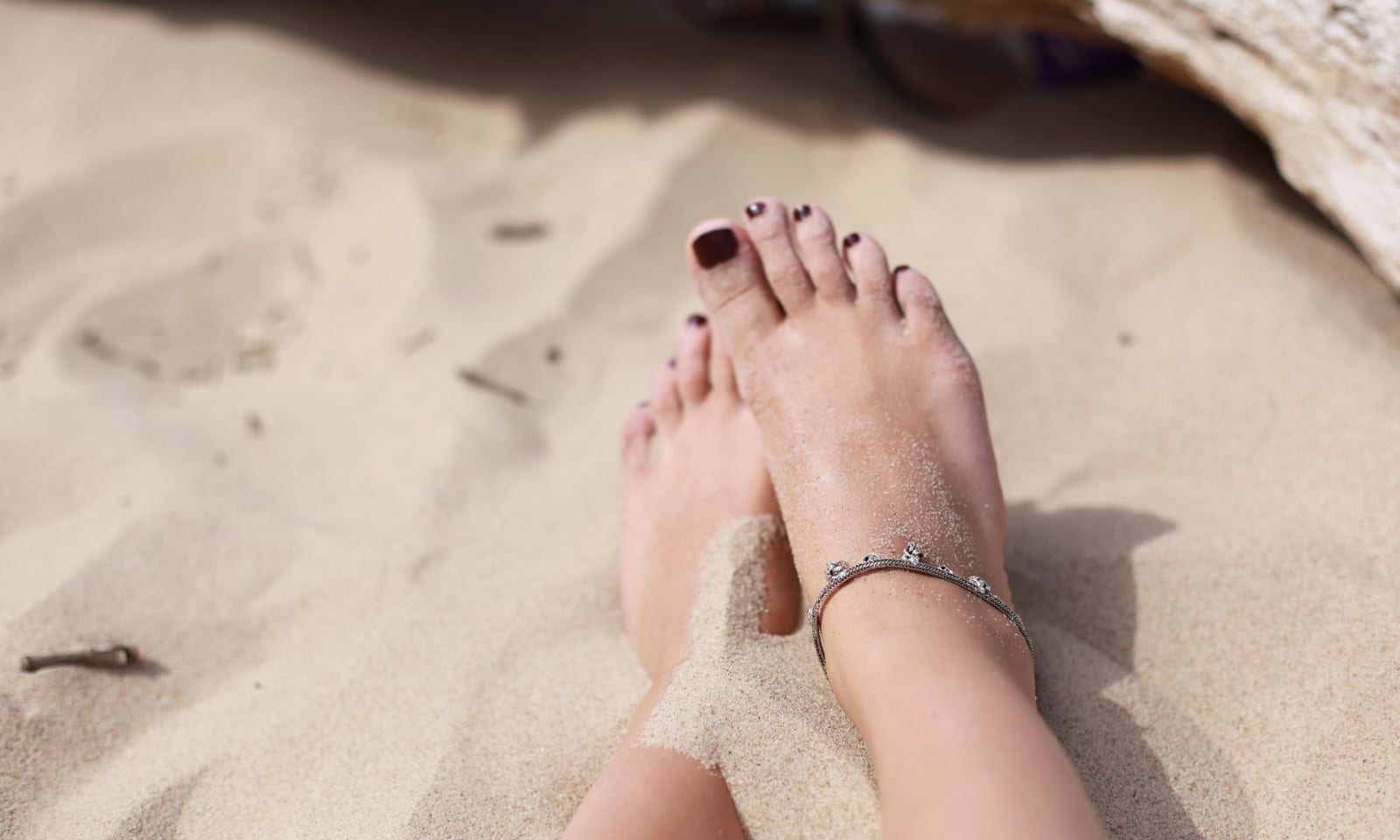 Proximal neuropathy is damage to the nerves in legs and arms while peripheral neuropathy is damage that has occurred in the extremities such as hands and feet. Gender can play a role in the likelihood of you experiencing neuropathy or foot pain. Approximately 1 in 4 women experiences neuropathy in their feet while one in five men do. About one in ten people suffer debilitating pain in their feet.
What are the Symptoms of Neuropathy?
Neuropathy in the foot has a number of symptoms that you can easily pick up if you pay attention to your feet. Diabetics are advised to ensure that they keep track of these symptoms as neuropathy in diabetics can be dangerous if left untreated. Symptoms include a tingling sensation in the foot or toes, muscle weakness as well as pain and finally loss of sensation.
Loss of sensation is common in diabetic neuropathy and is a very serious problem as you cannot feel when your feet are cold, sore or even injured in some way. Regular checks of your feet are necessary in this case.
What are the Best Shoes for Foot Pain?
Foot pain is an extremely common problem, especially with respect to people who spend a large part of their day on their feet. Certain kinds of footwear can limit or eliminate the pain your feet. Foot pain can also cause problems in other parts of your body such as your joints and muscles. Knee, hip, and back pain are a common side effect of foot pain.  As foot pain will inevitably alter the way you walk, or your gait, getting the right pair of shoes to reduce back pain is vital to prevent further damage.
Style
Avoid wearing footwear like flip-flops especially for extended time periods. These shoes do not offer you any support or padding and you will find when wearing them for long periods you will feel extreme pain on your heels and toes. Supporting shoes like athletic styled shoes, formal work shoes or slip-on are great to prevent issues and you need to find a shoe that offers arch support and extra padding are best.
If you are going to be doing specific things such as running or hiking be sure to get one that is specifically designed for hikes or runs as well as having the qualities needed to protect your feet, removable insoles that can be replaced with orthotics are a great idea in this instance.
Comfort
The comfort of the product you choose is vital to ensuring that you protect your feet and keep them supported at all times. Arch support is important as is support and cushioning in the heel and toes. A roomy fit is required for this type of footwear. Protection from injuries such as toe boxes and extra padding is also essential.

Fit
When considering which footwear to choose you need to make sure that you get the right fit. This is one of the most important aspects of choosing the right one. Gender-based footwear is also important as a women's footwear is designed with the right padding in the right areas and vice versa. The right size is also vital. Try your shoes on directly after work so that you get the right size.
If your feet tend to swell up during the day you should get footwear that will cater to this effect. Apart from these aspects you also need to make sure that your shoes are well maintained and if they are worn, replace them.
What is the Difference Between Neuropathy Shoes and Regular Shoes?
Neuropathic footwear is designed with extra room to accommodate foot ailments, they have thicker soles that are cushioned to give you the added comfort and support you need. Often these therapeutic shoes offer removable insoles so that you can use orthotic inserts. They will have protective qualities such as toe boxes and extra padding on the toes and heels.
Can you get Neuropathy Shoe Inserts?
Yes, you can get orthotics that are designed to help alleviate the effects of this affliction. Many of the neuropathic footwear items come with removable and replaceable insoles so that you can put your own inserts or footbeds into the footwear.
Conclusion
If you suffer from sore, uncomfortable, injured feet or suffer from diabetic or peripheral neuropathy (click here to read the study on neuropathy), the right pair of footwear is essential. Protective, supportive shoes that offer stability and breathability and durability are essential to maintain your feet properly and offer you relieve it as well as a host of other foot ailments.
Top Pick
Dr. Comfort Carter is a shoe specifically designed for people who suffer from this foot problem and will provide you with the comfort and support you need to alleviate the pain associated with this. It is also designed to protect feet from other ailments such as bunions and more The shoe is made of lycra. This material is very lightweight and stretchy.
The shoe will stretch to accommodate your feet, protecting the pressure points and foot deformities such as bunions, and it will ensure, that no matter how much they swell during the course of the day, they will still remain comfortable. The two-way Velcro closure is not only flexible it will keep the shoe securely fitted to your foot.
A padded heel counter and tongue are designed to reduce any irritation that might occur, the heel counter is firm and adds a lot of support to your foot. The toe box is there to protect your toes and prevent any injury, this is especially important for diabetics. The outer sole is lightweight, durable and non-skid (click for chef shoes). This therapeutic shoe that can also accommodate internal braces and AFO's is our best choice in neuropathic shoes on the market for 2020.
Premium Choice
Orthofeet Gramercy Dress Shoes are designed for the man who suffers from foot ailments such as neuropathic nerve pain and general foot pain. It is stylish and can be worn at work or play, keeping your feet protected and comfortable at all times. Leather uppers are durable and stylish while the extra depth of the shoe will accommodate wider feet or those with bunions or corns.
Gel padded heel-seat conforms to the shape of your foot and will offer the relief you need from the foot and heel all the way to the knees and back. Air cushioning offers added support and will soften your steps reducing the jarring effect from walking or running. The ergonomic-stride design allows your foot to have a full range of natural motion and offers stability to your foot.
The insole is designed to alleviate pain with an anatomical arch support and seam-free interior lining. The foam padding protects pressure points and is best for sensitive or arthritic feet. The shoe is therapeutic in design and will relieve a number of different conditions such as neuropathy – read the study, plantar fasciitis, metatarsalgia, knee pain, as well as heel and foot pain. That makes this our premium choice for 2020.
Great Value
Looking for a shoe that will offer you all the features to alleviate and mitigate the effects of foot neuropathy (click for the study) and pain, without costing you a fortune, you found it in the Grasshoppers Women's Sneaker. An athletic styled lace-up sneaker that offers you the protection, comfort, and support required.  APMA approved lace closure and PureFit adjustability in the shoe ensures that it fits best and aligns with your foot to ensure utmost comfort and support.
Cushioning and arch supporting ortholite sockliner offers odor control and the ability of the shoe to wick moisture away. Anti-microbial attributes let you avoid any bacterial infections. The memory foam inserts on the shoe make them astoundingly comfortable and the rounded heels reduce the amount of jarring you experience when walking.
The footbed of this shoe is removable and can be replaced with orthotics if necessary. Great features and a great price these are our choice as a great value shoe on our list of the neuropathic shoes on the market for 2020.