Having the best shoes for walking on concrete is essential if you spend your days either standing walking or running on hard surfaces. Standing or walking for long periods of time can be tough on your feet, and when you are doing it on hard surfaces you are going to need shoes that will provide the support, comfort, and style to prevent foot, back and hip pains. For foot pain such as neuropathy click here for footwear options.
If you have Bunions, you may want to look at our review on the top shoes for dealing with bunions. Selecting the right footwear means you need to look at the qualities of the shoes that are best for walking or standing on hard floors should possess. Aspects such as the best cushioning, great support both for feet and ankles.
Support and stability is vital for shoes that you are going to be standing or walking in for long hours. You will also need to have a shoe that is made from breathable material and is lightweight. These are just some of the aspects that great shoes for standing or walking on hard surfaces should possess. We have a look at some of the best on the market for 2020.
View the Best Shoes for Walking on Concrete all day, Below.
Buyers Guide Questions
When you are standing or walking on hard floors all day long you need shoes that are going to not only offer you the comfort you require but also durability and stability. For nurses on their feet all day, see our review of the best shoes for nurses. Teachers also spend a lot of time on their feet, see the greatest shoes for teachers here. You need a shoe that is made from a material that is breathable, that is lightweight as well as supportive such as leather.
The insole should be supportive and offer to cushion for those long days on your feet, the best types are the removable insoles that can be replaced with orthopedic shoes if needed. Style in footwear for standing or walking on hard surfaces are varied, the lace-up shoe offers you a firm fit that keeps your feet secure even under the most hazardous conditions.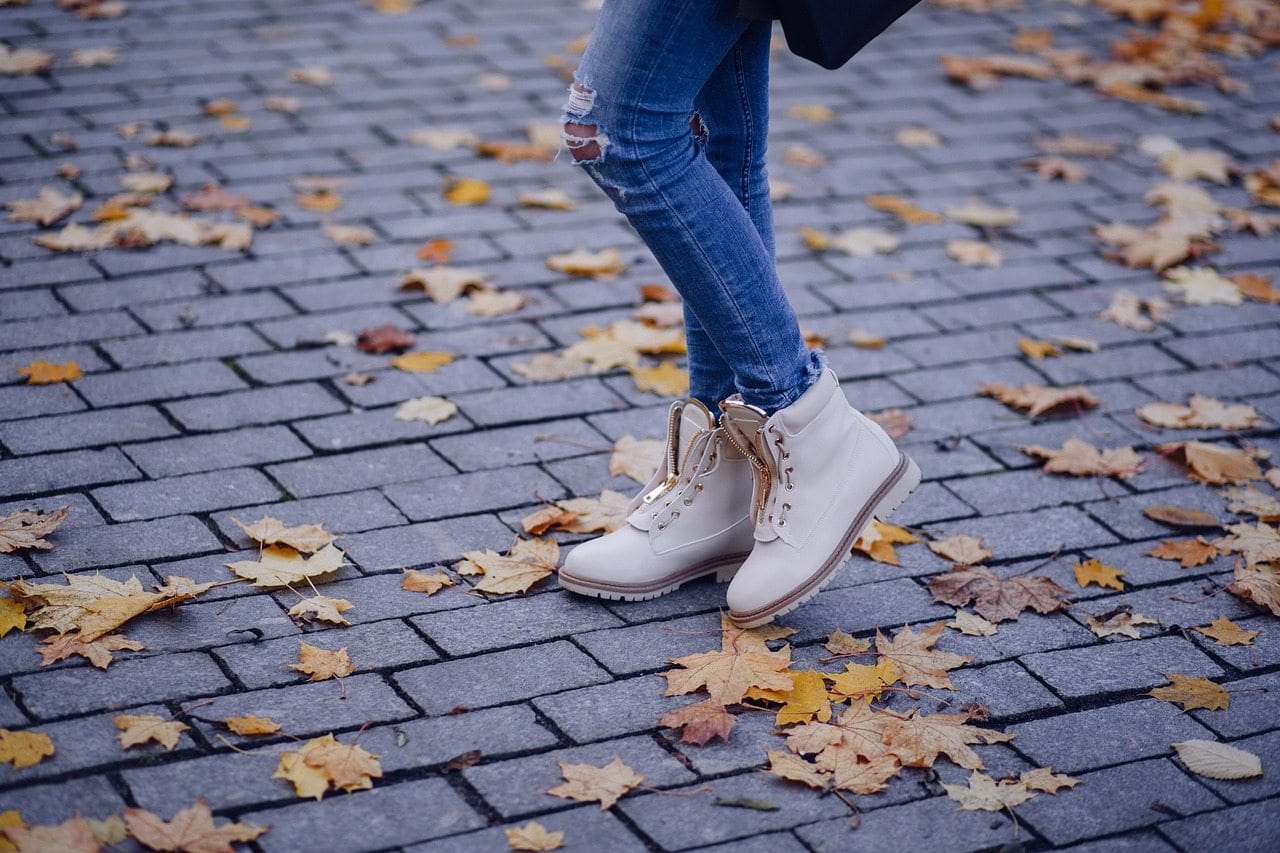 Clogs and slip-on also keep your feet snugly secured to your shoe, but with the added benefit of being able to remove them easily.  A boot, on the other hand, will not only protect your feet but also your ankles a lot better than a shoe would. It would depend on what type of work you are doing when you spend your day walking on hard surfaces as to which style of shoe it would be best for you to select.
Whichever you choose, ensure that you get the comfort, support, stability, breathability, and durability you need when standing or walking on hard floors for long periods of time.
What is a Good Shoe for Walking on Concrete?
When you are required to stand or walk on hard surfaces all day you require a shoe that can help your feet cope with this type of situation, if you do not choose the right shoe for the job you might find yourself dealing with sore, tired and perhaps even acquire some severe foot issues.
A good shoe for walking on hard surfaces will be one that offers you the features you need to be able to spend the day walking on this hard type of surface and we have a look at some of the most important aspects below.
Comfort
Of course, this is one of the most important aspects of any shoe you are going to wear when walking or standing on hard floors all day. A good supportive and cushioned inner sole, preferably one that can be removed and replaced when it is worn out, or when you need to use a specifically designed orthopedic insert to deal with any foot issues you might have.
The uppers should be breathable, this will enable your foot to get the airflow it needs in order to stay cool and dry at all time. The Outsole should be shock absorbing and there should be padding on the midsole as well as protection and padding on the toe and heels of the shoe.
Support
The shoe should support your foot and ankle when walking. The uppers of the shoe should add to this supportive cushioning that the shoe must have.

Stability
The footwear must keep you stable on your feet at all times when walking. This type of surface can become very slippery if you find yourself having to brave any kind of liquid spill on the floor. Non-slip or slip-resistant shoes are a must for those working in environments that have hard floors and are prone to spillages of any kind.
Style
The style of shoe you choose can also make a difference. Boots offer the best support and stability but they are often very hot to wear and your feet could tire after a while when wearing boots on this kind of hard surface. Clogs and slip-on are very practical and easy to wear and they are both designed with comfort in mind.
Both, when they are designed as work footwear will usually have non-slip outsoles and a clog is one of the most comfortable shoes to wear when you spend the majority of your day on your feet. Lace-up athletic styled shoes will also offer the kind of support, traction, and durability you need when looking at the best shoe for the job.
Ultimately, the choice is yours and will be based on your own preferences. Just be sure when deciding which shoe you want that you get all the features you need to keep your feet comfortable throughout the long day walking on a hard floor.
What are the Best Support Shoes for Walking on Concrete?
The best supportive shoes are those that offer you not only the best comfort in the form of cushioned insoles and well-constructed uppers that support not only your feet but your ankles, they will also offer you outsoles that are shock absorbing, soft and flexible so not to limit your foots range of movement.
What Shoes are good for Walking on Concrete all Day?
Your feet are what keeps your body stable, they have a large number of bones and can handle a lot of pressure and abuse. However, if you are going to be walking on hard floors all day long, you need to help your feet cope with the pressures to avoid you developing foot issues or experiencing sore and tired feet every time you come home from work.
You need to select a shoe that not only provides you with support for your feet and ankles but also the best levels of comfort. Shoes that offer shock absorbing qualities for those hard impacts when walking on hard surfaces, along with stability and comfort are what you are looking for in the best rated shoes for strolling on hard floors all day long.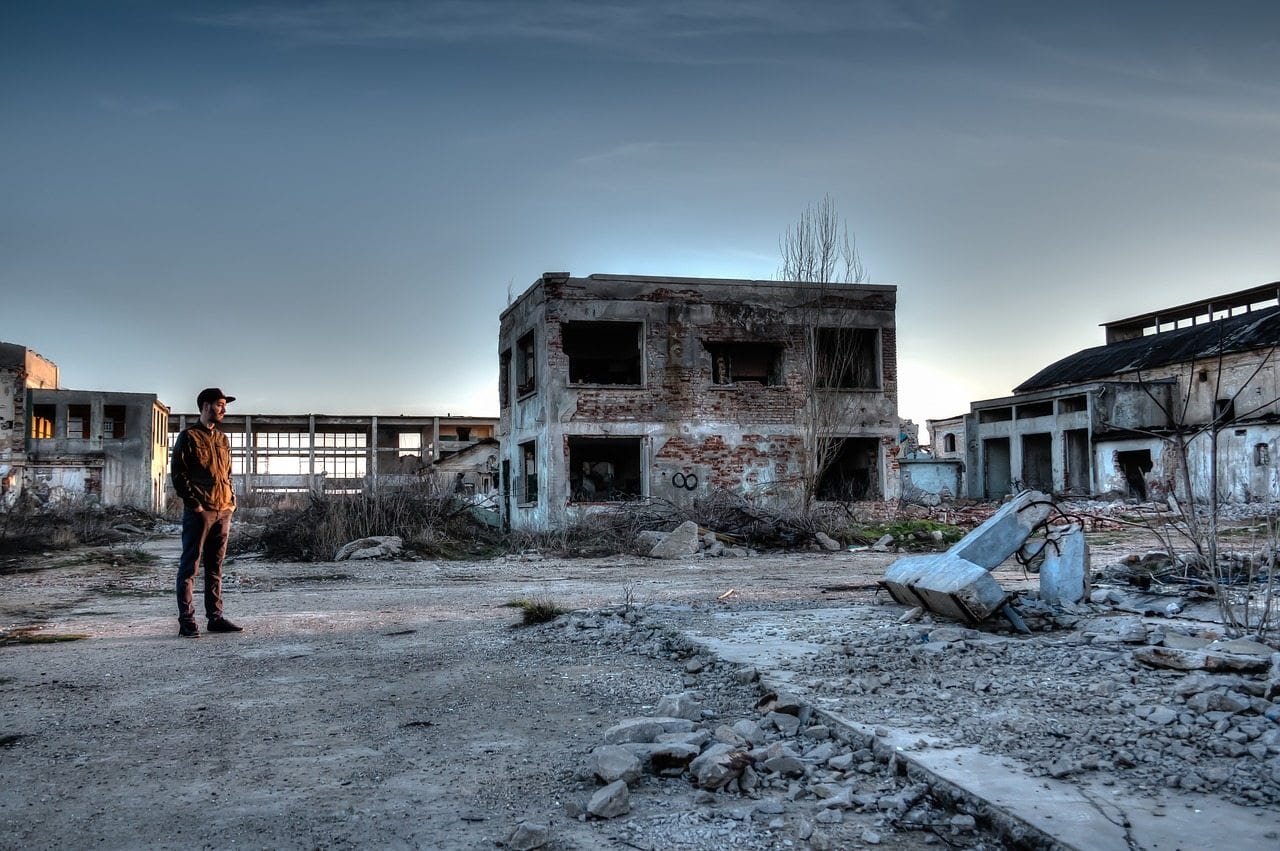 Having a shoe that provides you with an insole that is not only cushioning but that can also be removed and replaced with your own orthopedic insoles is one of the best options, especially if you are somebody that suffers from foot issues. When you are walking on hard floors all day you will also need a shoe that is very durable and has a durable outsole.
Concrete is a very hard surface and the sole of your shoe will tend to wear a lot faster than if you walk on grass or carpeted surfaces. So if you do not want to replace your shoe frequently then a durable, rubber outsole is preferable.
What is Better for Walking on Concrete Floors – Boots or Shoes?
When you are walking on hard floors, you require a lot of support for your foot. Both boots and shoes that are designed for spending long hours on your feet will be one of the best options as shoes for standing and strolling on hard floors. Both have their pros and cons when it comes to the features they offer. Boots offer support not only for your feet but also for your ankles.
They can, however, be a lot warmer than say an athletic shoe with a mesh upper that is breathable. Boots offer great protection for your foot and ankles as well as part of your leg, shoes do not offer this kind of protection, however, just like boots the best ones do offer protection from falling object in the toe areas. Shoe allows for a better range of motion in your feet, they are a lot more flexible than boots are.
Both offer great traction and non-slip qualities and both can offer soft comfortable outsoles to cushion your feet properly when walking on hard floors. The style you choose, whether it be a boot or a shoe, must have the qualities you require when spending the majority of your day standing on hard floors, that is support, stability, breathability, and comfort.
Conclusion
When you spend the majority of your day standing on hard floors your shoes become very important. You need something that is comfortable, supportive, and durable and offers stability to you. A shoe with a cushioned insole, breathable uppers and rubber soles that are soft and sock absorbing are what you are looking for.
Top Pick
Asics walking shoe for Men – the GEL-Tech Walker Neo 4 is our top choice of footwear on the market for 2020 to walk or stand on hard floors for long periods of time. The shoe has all the features you need to ensure your comfort, stability, and protection during the day. The biomorphic fit upper that is breathable and supportive with a mesh body and synthetic overlay. The stretch material used will not buckle and will also not cause any kind of irritation no matter how hot and stuffy the day gets.
The Duo Max support system of the shoe along with the heel fit memory foam that conforms to your feet. The insole of this great shoe is removable, therefore if you have specific foot issues you can get an orthopedic insert to ensure your foot get the support it needs.
The lace-up style of the shoe keeps your feet secure within the shoe at all times and the rubber inner material, ortholite sockliner and gel cushioning at the ball of your foot is sure to keep your feet comfortable, secure, supported and stable through a long day at work.
Premium Choice
The best shoe for standing (click for study) and walking all day long on hard floors the Alegria female walking shoe Emma is our premium choice for 2020. This clog styled shoe offers you all the features to keep your feet stable, supported and comfortable throughout your long day.   It is stylish and comes in a variety of colors with a 1.75-inch heel that is stain resistant and slip-resistant, keeping you stable on your feet no matter if you encounter hazards such as liquid spills on the surfaces you walk on.
The leather lining of the shoe is breathable and the dual goring keeps your shoe securely on your foot. The polyurethane sole is shock absorbing and the toes and heels of your feet are also protected when strolling. The collar is padded adding that extra comfort you need.
Comfort and style as well as some of the best support and stability, that is what you need in a shoe when you spend your days on your feet on hard floors and that is what you get with this great shoe.
Great Value
Skechers the brand to trust when it comes to great work shoes has done it again with the Skechers USA Men's Slip-On Loafer. Lightweight, elegant and durable these slip-on styled shoes are very well priced as well making them our great value choice for 2020.  Offering a gel infused memory foam insole and cushioning where you need it most when spending your days on hard floors.
They are easy to put on and remove and have an added pull-on tab at the tongue to simplify this exercise. The elastic goring will keep your foot securely in the slip-on shoe and the roomy fit makes it incredibly comfortable, even for people with slightly wider feet.
The lightweight and breathable material is used in the shoe construction to ensure your feet stay cool and dry throughout the day and the price makes this the best rated shoe for those walking on hard floors throughout their long day at work – click here to find out how standing at work can be healthy.