10 Best Metatarsal Pads in 2021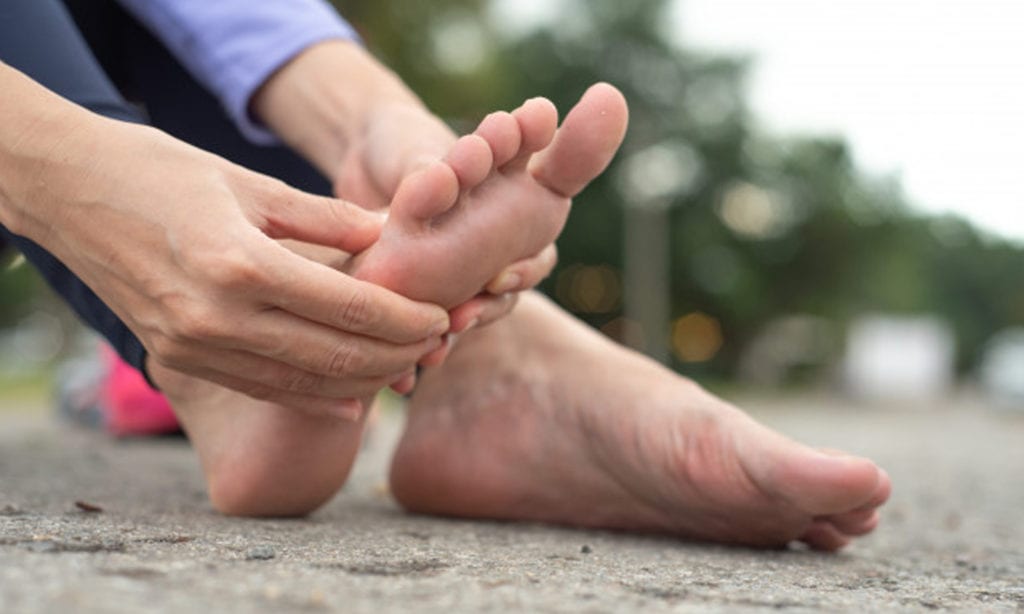 If you suffer from foot pain, you might have been recommended metatarsal pads as a solution. These simple shoe modifications can help you get far better foot pain relief and make it much easier to walk comfortably with sore feet, or sometimes even continue to run when you would normally be slowed down to a careful jogging speed.
However, just like your shoes, metatarsal pads can come in a range of different sizes and types that each have their own benefits, drawbacks, and individual differences. Something that works perfectly for one person might be less effective for another, so you need to choose carefully and make sure you are using a product that can help with your pains.
If you are interested in finding some that you can use, here is our list of the ten best metatarsal pads on the market, as well as advice on how to choose between them.
View the Best Metatarsal Pads, Below.
1. BRISON Gel Sleeves Forefoot Cushion Pads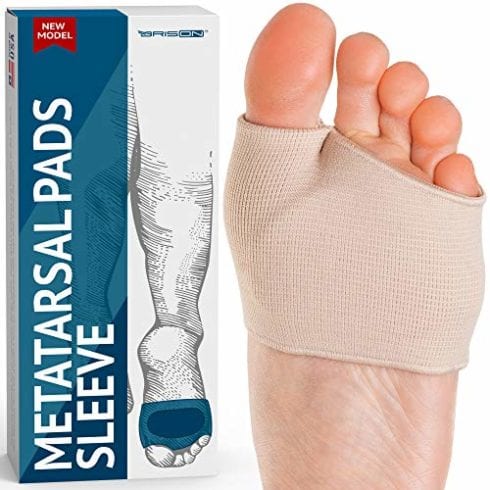 These metatarsal pads are made with a stretchy and very high-quality set of materials that can provide maximum curve-hugging and cushioning while you walk. This optimized design also makes use of cushioned forefoot pads that help distribute your body weight in a more comfortable way, taking the pressure off the ball of your foot and making sure that every footstep impact is softer overall.
Thanks to the compact design, the metatarsal pads easily fit into almost all shoe types and can be repeatedly washed and reused as needed, giving you a long-term option for preventing bone pain and skin irritation. They can also help deal with bunions, blisters, and other types of prominent sore spots or mild injuries that might hurt with every step you take.
This metatarsal pad two-pack is simple and convenient, giving you excellent protection that you can slip under a regular shoe or sandal to nullify your foot pain almost straight away.
Check Price on Amazon ➞
2. Moon Health Metatarsal Foot Pads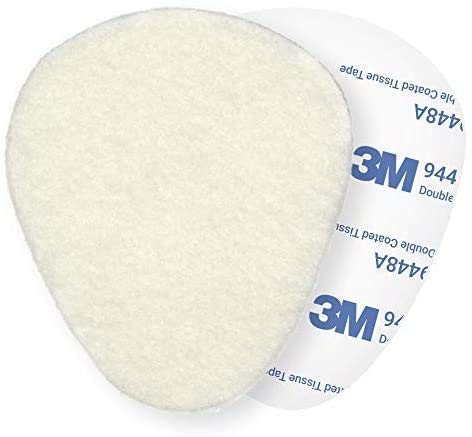 These small metatarsal pads are made of 100% wool felt, providing immediate pain relief and an excellent level of support for dealing with excess foot pressure. This wool is able to relieve pressure and help remove dull pains through natural cushioning, and the pads can be stuck to either the bottom of your foot or the insole of your shoe with no difference in how effective they are.
The design of each metatarsal pad is based on the shape often prescribed by podiatrists, easily sticking to the bottom of your feet to dampen footsteps and make your movements far less painful. They also use a strong 3M adhesive that works without leaving any sticky residue behind.
These metatarsal foot pads come in the perfect size and dimensions for most pain relief needs and can quickly be stuck to the inside of your shoe or the sole of your feet for short-term protection before a long walk or exercise routine.
Check Price on Amazon ➞
3. BRISON Metatarsal Foot Pain Relief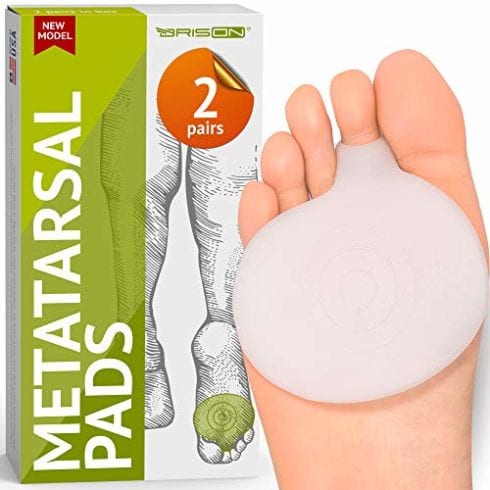 These high-quality metatarsal foot pads are made with a durable and comfortable rubber SEBS, one that can easily stretch and flex to accommodate your foot movements and motions. The breathable material can also be cleaned with nothing but warm water and soap for repeated uses, using their thick size and elastic consistency to protect your feet over and over again with no loss in comfort.
Each circular metatarsal pad has a small rubber ring that can be wrapped around your toe, holding them in place without requiring the use of adhesive on your foot skin. Thanks to the flexibility offered by the materials themselves, you can also fit the metatarsal pads into almost any kind of shoe, giving you instant padding at any time.
These are some of the best metatarsal pads for people who need accessible and ready-to-use support that doesn't require a sticky adhesive to use properly.
Check Price on Amazon ➞
4. Walkize Metatarsal Pads for Women
A simple but high-quality design makes these metatarsal pads incredibly easy to use, combining no-slip materials with a straightforward and grip-focused pad design that can be slipped into any shoe type with absolutely no issues. It can even be used for high-heeled shoes to help your toes align properly and improve your walking posture, all while reducing pressure in key areas like the ball of the foot.
Thanks to the reduced size of each metatarsal pad, it can be added to even the smallest shoes and start protecting you almost straight away. With every step you take, the pads dampen the impact and help distribute the force away from the weaker areas of your feet, improving pain relief and reducing the chance of you getting sore feet in the first place.
If you need metatarsal pads that can keep the ball of the foot safe without feeling too soft and bulky, these metatarsal pads might be one of the best options available.
Check Price on Amazon ➞
5. ZenToes Metatarsal Pack Ball of Foot Cushions
The design of these metatarsal sleeves makes them extremely good at reducing the friction being applied to your feet, as well as minimizing discomfort from standing, walking, and running with injured or sensitive feet. The flexible compression offered by the materials used means that they can adapt to any foot shape and shoe size, improving their versatility further.
To ensure better stability, the toe section splits into two tubes, with one wrapping around the big toe to hold the entire metatarsal pad in place. Even better, the metatarsal pads help cushion the ball of your foot to reduce the chances of that weak point being harmed during long runs, as well as providing general pressure relief and shock absorption that may make existing pain much easier to deal with.
This is another excellent choice when you are looking for metatarsal cushion pads that can keep the weaker parts of your feet safe from most kinds of pain and irritation.
Check Price on Amazon ➞
6. DALIVA Morton's Neuroma Callus Metatarsal Inserts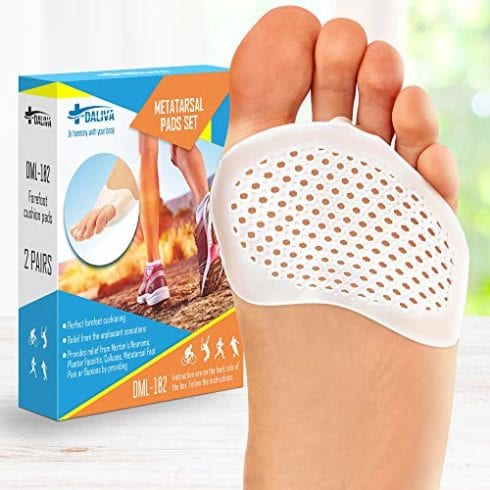 These simple-to-use metatarsal pads for foot pain are designed to eliminate pressure points during your walks and runs, distributing weight away from the areas that may suffer from the most pain and irritation. The added support from these cushions can also help with recovering from Metatarsalgia by placing less pressure on those areas, all while remaining perfectly placed inside your shoe.
The design is versatile enough to work in most shoe types, including high heels, without slipping or falling out. The high-quality, self-sticking, medical-grade PU gel used in the construction of these metatarsal pads only adds to their versatility. They are soft enough to work as pain relief measures from not just Metatarsalgia but other issues such as arthritis.
If you struggle with excess pressure on the weaker areas of your feet, these metatarsal pad cushions are ideal for keeping yourself safe and comfortable while you are on the move.
Check Price on Amazon ➞
7. Vesigo Metatarsal Cushion Gel Pads
These soft gel-based metatarsal pads are designed to offer immediate foot pain relief and cushioning the moment they are used. Their shape can work towards reducing pain and supporting the ball of the foot while also causing bunions, calluses, and other issues to slowly die down over time. Thanks to the high-quality set of materials used in their construction, each pad is fully washable, reusable, and can stretch to offer more flexibility overall.
Beyond that, each metatarsal pad can also offer sweat absorption for the feet of the user, allowing them to stay cool and comfortable in warm weather or after a heavy exercise session. To ensure that they don't slip off, the big toe section is separated from the others to keep the pads in place.
These metatarsal pads are straightforward and easy to use, giving you excellent foot comfort and support through top-quality materials and a very smart design that can fit almost anybody.
Check Price on Amazon ➞
8. Copper Compression Metatarsal Pads
The copper that has been infused into these fabric metatarsal pads allows them to provide excellent hygiene and protective benefits without feeling uncomfortable or hard to wear properly, supporting the ball of the foot and using extra padding to prevent foot fatigue during long periods of activity. Thanks to the compact design that only covers a small area of the foot, each met pad can be comfortably worn under socks or any type of shoes without causing extra bulk.
This design also leads to an improved range of motion and much better results when paired with footwear, letting you recover from a range of different pain types and injuries much more effectively.
These metatarsal pads are an excellent choice for anybody who wants something hygienic, comfortable, and perfect for hiding underneath normal running gear or walking shoes.
Check Price on Amazon ➞
9. Dr. Frederick's Original Metatarsal Pads
These gel-based metatarsal forefoot pads are extremely good at removing the pressure from your steps, spreading out the weight and force to ease the pain on the bottom of your foot. Not only that, but they can soothe existing pain due to the added cushioning, and the gel materials can stretch out extremely well to handle wide feet with ease.
To make things even better, they are ideal for wearing underneath socks, with the ring at the front of the met pads keeping them properly stable underneath your feet and toes. Due to the positioning of these rings, these metatarsal pads are ideal for removing ball of foot pain, using the cushion pads to take the pressure off those vulnerable areas, and reducing the chance of future pain as long as you're wearing them.
Gel metatarsal pads can sometimes be a mixed bag, but this design is excellent for dealing with ball of the foot pains and other issues that might make the front of your feet extremely sore.
Check Price on Amazon ➞
10. Dr. Jill's Felt Metatarsal Pads
These simple metatarsal pads are ideal for quickly adding more relief and support to your forefoot, using a quarter-inch of premium felt to cushion every step and make sure that the bottoms of your feet aren't hit with so much force. The self-adhesive backing means that you can attach them to a surface and make sure that they stick there, allowing them to act as a way of preventing your feet from sliding around inside your shoes, too.
This added pressure relief makes it far easier to use them inside larger shoes that might add more weight to your steps, distributing the force before it reaches the ball of the foot and causes forefoot pains that would take a while to recover from normally.
While these metatarsal pads are very simple, this doesn't make them bad, and they may be perfect for people who need forefoot protection that they can quickly stick down before a run or workout.
Check Price on Amazon ➞
Metatarsal Pads Buyer's Guide
If you are still looking for the best metatarsal pads you can find, then you should be prepared to try and narrow down your options. Metatarsal cushion pads might not be the most widespread product on the market, but Metatarsalgia is common enough to have hundreds of companies creating met pads to deal with it. When you are trying to find the best metatarsal pads, you will need to sort through plenty of less-impressive ones first.
What Is Metatarsalgia?
If you want padding for Metatarsalgia, it helps to understand what Metatarsalgia is. Metatarsalgia is a general term for forefoot pain, describing the pain itself rather than the cause of it. It is named after the metatarsal bones in your foot, which form the "ball of foot" area – often known as the metatarsal heads. Metatarsalgia occurs when this place suffers pain and/or damage. Since it is one of the symptoms you will notice first, metatarsal pain may be the easiest way to refer to this issue.
Because of this, Metatarsalgia may occur for a range of reasons. Arthritis and sensitive skin are two common issues, but other problems such as Bursitis and Plantar Warts can lead to Metatarsalgia-like pains as well. As you might have guessed, when you are looking for the "best metatarsal pads" that you can find, you are essentially looking for the "best foot pads for pain in the forefoot or ball of foot areas."
How Do Pads Work?
When you place metatarsal pads under your metatarsal heads (ball of foot positions), you are generally giving it improved support and comfort. This may be through pressure relief, soft cushions, stronger supports to hold the metatarsal heads steady, or even just a simple gel pad that can comfort your skin. The best metatarsal pads are designed to not just dampen pains but speed up the healing process by keeping each foot in a position where it can heal properly.
Remember that Metatarsalgia can be caused by a range of existing issues, so a pad may not permanently solve the problem. However, one cushion on each of your metatarsal heads can still be one of the top ways to prevent further pains and keep your forefoot comfortable, especially when you are treating the cause of the metatarsal issues at the same time.
What should I look for?
When trying to find the best metatarsal pads that you can, understand that certain elements and design choices can make one pad completely different from another. Materials, sizes, and even the way that they stick (or don't stick) to your feet can all change how effective metatarsal pads are. Finding the right combination of useful elements is important in choosing pads that match your needs.
Materials
The materials that form your metatarsal pads can alter how they interact with the skin on your feet, especially near your metatarsal heads. For example, open-cell foam can be one of the better options when you are using the met pads as cushions, but if your first metatarsal pads are supposed to manage existing pains, this might not be as helpful. On the other hand, latex and leather are softer and can be suitable for cushions that provide close-fit comfort but can also trigger certain allergies.
Wool and felt are also very common choices of metatarsal pad materials and can occasionally be seen as a good way of getting firm support under your forefoot or ball of foot areas. One of the most often-forgotten is gel – a gel forefoot met pad will usually be considered the best by many people, even if it is just because of the fact that a gel met pad can stretch and flex well.
There aren't any incorrect choices when it comes to the materials since different people may prefer different things. Felt metatarsal pads are no worse than gel met pads, and you may find that felt metatarsal pads are actually more comfortable for your foot shape. Felt metatarsal cushions could also turn out to be the worst choice for you, though – everybody who needs to relieve ball of foot pains might have their own stance on what works best for them.
Cushioning
Cushioning is the main reason that many people choose to use these pads, especially when the cushions are needed near the metatarsal heads. It is generally agreed on that the best metatarsal pads are the ones that offer more cushioning than others since more cushioning leads to better ball of foot protection and can lessen pains more effectively. In many cases, pads with better forefoot cushions will be the superior options.
However, not all cushions are created equally. Some cushion layers could be designed with top-quality materials, but a sub-par design, meaning that they don't distribute the forefoot pressure properly. Others may not stick to the bottom of your shoe (or your foot) correctly, leading to them slipping around awkwardly. When you are choosing a new metatarsal pad, it is important to know about problems like this ahead of time since you can't usually fix them yourself without buying a new set.
Size
The larger your metatarsal pad is, the more space it will cover near the ball of foot area. This can be incredibly beneficial for dealing with large pains, but it also means that the pad might struggle to fit into the forefoot space of your shoe or sock. The bulkier the metatarsal pads are, the more room they can take up, which can quickly become a hindrance if you are trying to run, play sports, or even just work out consistently.
To get around this problem, some pads are designed to only cover the very front of the forefoot area, stopping just after they pass the ball of your feet. This leaves the rest of the foot sole exposed and doesn't offer full comfort all the way into the arch, but it also means that you don't need to worry about extra bulk getting in the way or making you stumble. This can be useful for people who want full freedom of movement, but it also means that the rear of your foot is completely exposed and vulnerable to the same pains as always.
On the other hand, some people like to have larger pads that cover their entire lower foot, especially if they don't play sports or do exercises that require them to move at top speed. In this instance, it can be a good idea to choose larger metatarsal pads since the added bulkiness of the cushions can lead to far better comfort and performance during day-to-day life. The only issue would be fitting it into certain types of shoe or sandal, but if you already wear larger styles, the problem isn't nearly as bad as you might expect.
As mentioned earlier, some flexible materials can be squishy enough to fit into small shoes while also expanding outwards in larger ones, meaning that they will adjust to match the size of the footwear you use. These are less common overall, but they can be perfect for people who want to be versatile and adaptable as possible while still keeping themselves safe from serious foot pains.
Conclusion
If you see any metatarsal pads that you like, don't hesitate to look into them and try to find something that fits you perfectly. For something that could be considered a niche product, there are plenty of companies making more pads to try, so it might not take very long to find one that ticks all of the boxes you have laid out for yourself.
Whatever metatarsal pads you end up choosing, remember that your feet are unique and your needs are always your own: just because something doesn't get recommended by a friend or doesn't seem as high-quality as another option doesn't mean that it is bad, and you might find that you prefer something that most people would completely ignore.
Expert Tip
Metatarsal pads come in a range of shapes, some of the most common being 'met dome,' 'u-shaped,' and 'donut-shaped.' Learning these names isn't that important, but it can make it easier to identify different types before you even look at them.
Did You Know?
Some pads are specifically designed to stick to either your feet or your insole, but not both. Make sure you know which you are dealing with – some pads can do both, but many can only do one correctly.