How to Clean Ugg Slippers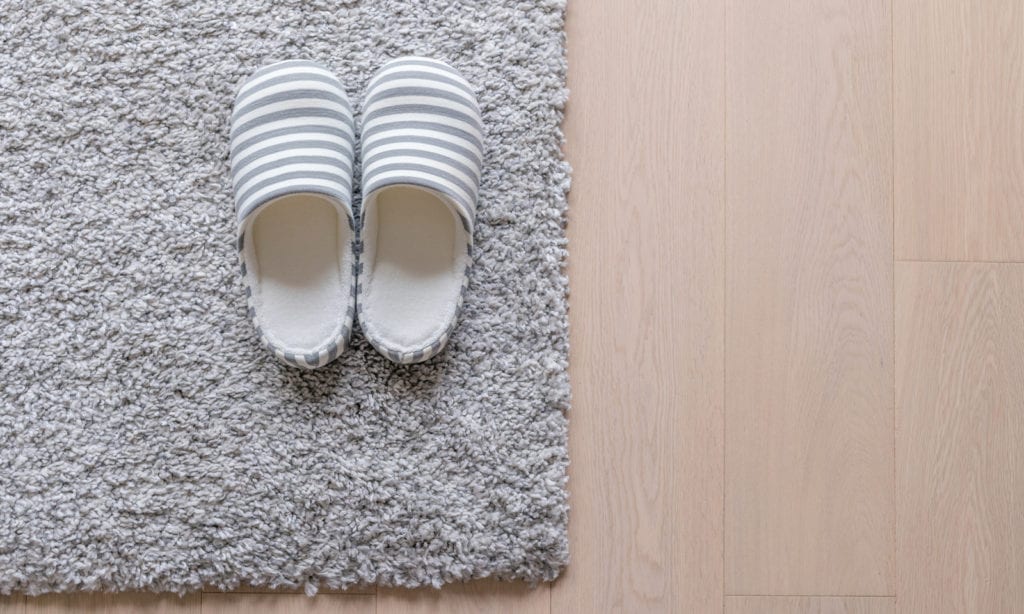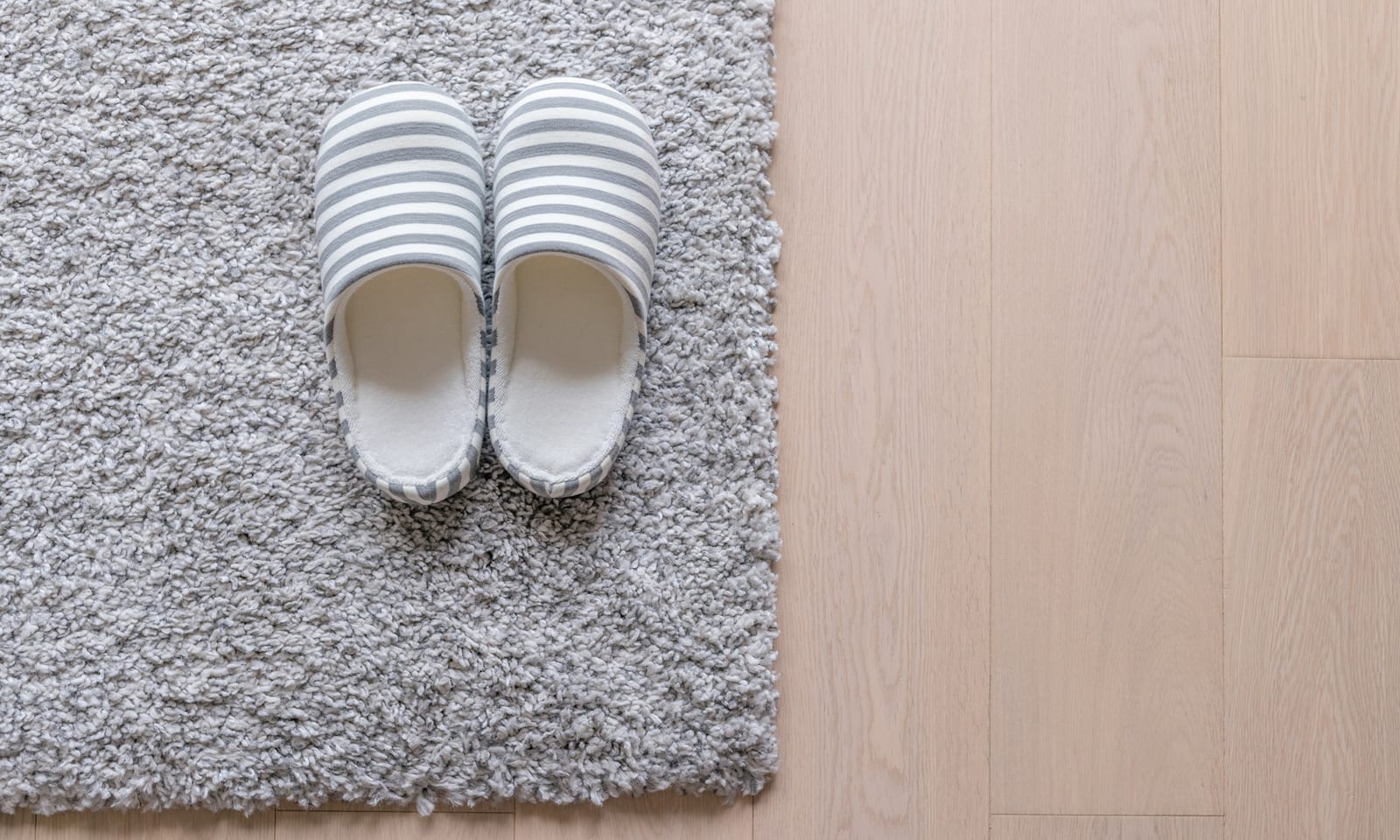 Ugg boots are one of the most comfortable shoes money can buy which is why a lot of people invest in them.
These boots are so comfortable because they are made from sheepskin and suede, but these kinds of materials require specific care to clean them well without ruining your shoes.
Those who wear Ugg boots will know that they can get stained very easily, which can make your slippers look old before their time and completely ruin an outfit. This is why we have created this guide on how to clean Ugg boots or any other pair of sheepskin slippers.
It can seem like a tricky process at first, but you will soon see that with a little care and attention, you can get your Ugg slippers looking brand new again.
What You Need
Before you can clean your Ugg boots or any other slippers made from sheepskin, there are some materials you need to gather together.
This is what we will be using in this guide to clean delicate footwear like those by the brand Ugg:
White cloth or sponge
Suede brush or toothbrush
Cotton ball
Towels
Water
White vinegar
Suede cleaner
Antifungal spray (if required for the inside of the boots)
Ugg boots need to be washed by hand. You cannot put Ugg slippers in the washing machine or the dryer as this will damage the shoes.
To clean Ugg boots, you need to move gently and use cold or warm water only.
How To Clean Ugg Boots And Sheepskin Shoes
Ugg boots are incredibly comfortable but delicate because they are made from a combination of sheepskin and suede. These are delicate materials which is why you need to clean your slippers by hand and not throw them in the washing machine or dryer.
To clean sheepskin or suede, you need to use a specialist leather cleaner as this will be delicate enough on the material while also being effective at removing stains. You can find this kind of cleaning solution as a balm, shampoo, or as a spray.
If you are looking to perform an overall clean of your Ugg boots to remove stains and get them fresh once more, follow these steps:
1) Brush the boots
The first step in cleaning your Ugg boots is to get your suede brush or similar soft bristle brush like a toothbrush which you will use to remove dust, debris, and dirt that can collect on the surface over time.
It is best to do this step outside, so the dust does not collect inside your house. Brush your pair of boots gently so as not to mark the sheepskin or suede while still removing the layer of dust or dirt that might have collected with wear.
Using the suede brush, start at the top of the boots and brush downwards, following the nap of the hide to keep the shoes in good condition.
2) Clean the shoes
Use a suede cleaner all over the surface of the shoe to wash away light stains and get them looking new once more. Suede cleaners are specialist detergents that you can buy at any shoe store or any international shopping site and can be mixed with warm water.
Gently wipe the cleaning solution across the boots with a white cloth, starting at the top and working downwards as you did with the brush. Use gentle circular motions as you clean.
3) Allow to air dry
Do not apply direct heat to the boots, and instead, allow your damp Ugg boots to air dry.
It is best to leave them for 24 hours or even overnight to dry completely before wearing them again.
How To Clean Water Stains From Ugg Boots
There are different cleaning processes that you can use on your Ugg boots, depending on what you are dealing with. This next step is effective at removing water stains from your Ugg boots, which will happen if you wear them outdoors when it is raining or when it has snowed.
If you just let the boots dry after they have been worn in the rain or snow, you will end up with water stains and streaks, which does not look good. Instead, the following steps need to be done:
1) Wipe down the boots
The first step is to wipe down your Ugg boots using a wet cloth or sponge that has been rinsed in warm water, making sure to not soak to slippers but provide even coverage to the area.
You want to the boots to be wet but not soaked through. If you notice certain stained areas or a large stain, you can spray some suede cleaner directly to them before wiping away.
2) Stuff the boots
You will need to use towels or a large cloth to stuff inside the slippers to make sure they keep their shape as they dry.
Roll up a white or light-colored towel and stuff it into the shoes. Avoid using a dark-colored towel or printed paper, as this will stain the inside of the shoes.
3) Leave to air dry
Once the boots have been cleaned, allow them to air dry for around 24 hours before wearing again.
How To Remove Salt Stains From Ugg Boots
Salt stains are a common issue when you wear Ugg boots during the winter months, as the salt that lines the roads can cause marks on your slippers. If left unattended, this can cause a stain which is why you need to try to keep on top of cleaning your boots.
To remove a stain, marks, or scuff on your slippers, use the following tips:
1) Create a cleaning solution
To remove marks, scuffs, and stains from these fleece-lined boots, you need to create a  cleaning solution using vinegar.
For this, you need to mix one cup of cold water with one tablespoon of distilled white vinegar. This solution will be gentle on the sheepskin while still being effective at removing the stain.
2) Blot the marks
Whether you are working with a scuff, mud stains, or any other marks on your boots, the best way to remove them is by blotting them away. Take care and do not rub too aggressively when removing stains with this cleaning mix so as to prevent further damage.
Use a white cloth or cotton ball that has been soaked in the cleaning solution for this. Gently blot at the mud or salt-stained area, always taking care to prevent damaging the slippers.
3) Wet the boots evenly
Using another white cloth or sponge, the next step is to evenly wet the boots. As you know by now from the other tips we have provided, do not soak the slippers but instead create an even coverage of cold water. You want the boots to be damp but not soaked when cleaning.
Warm or cold water can be used for this process, and you want to make sure that you have covered the surface of your slippers evenly to avoid water stains.
4) Let them dry
Once you have managed to remove mud, dust, and other stains from the boots and covered them evenly in water, it is time to let them dry.
You should let the boots dry for at least 24 hours after they have been cleaned. Before wearing them again, always check that they are not damp first.
Additional Cleaning Tips
The tips we have provided in this article are good to follow when it comes to cleaning the upper of your Ugg brand boots, but there are some things you can try to take care of the inside of the boots too.
When you wear the same pair of boots repeatedly, they can become smelly. You can prevent odors and bacteria from developing by using an antifungal spray, which you can find at almost any shoe store.
This is something you can use after every wear to keep odors away.
For more free tips like this, follow us through the links below. You can search for recently updated content on our website.