How to Clean Birkenstocks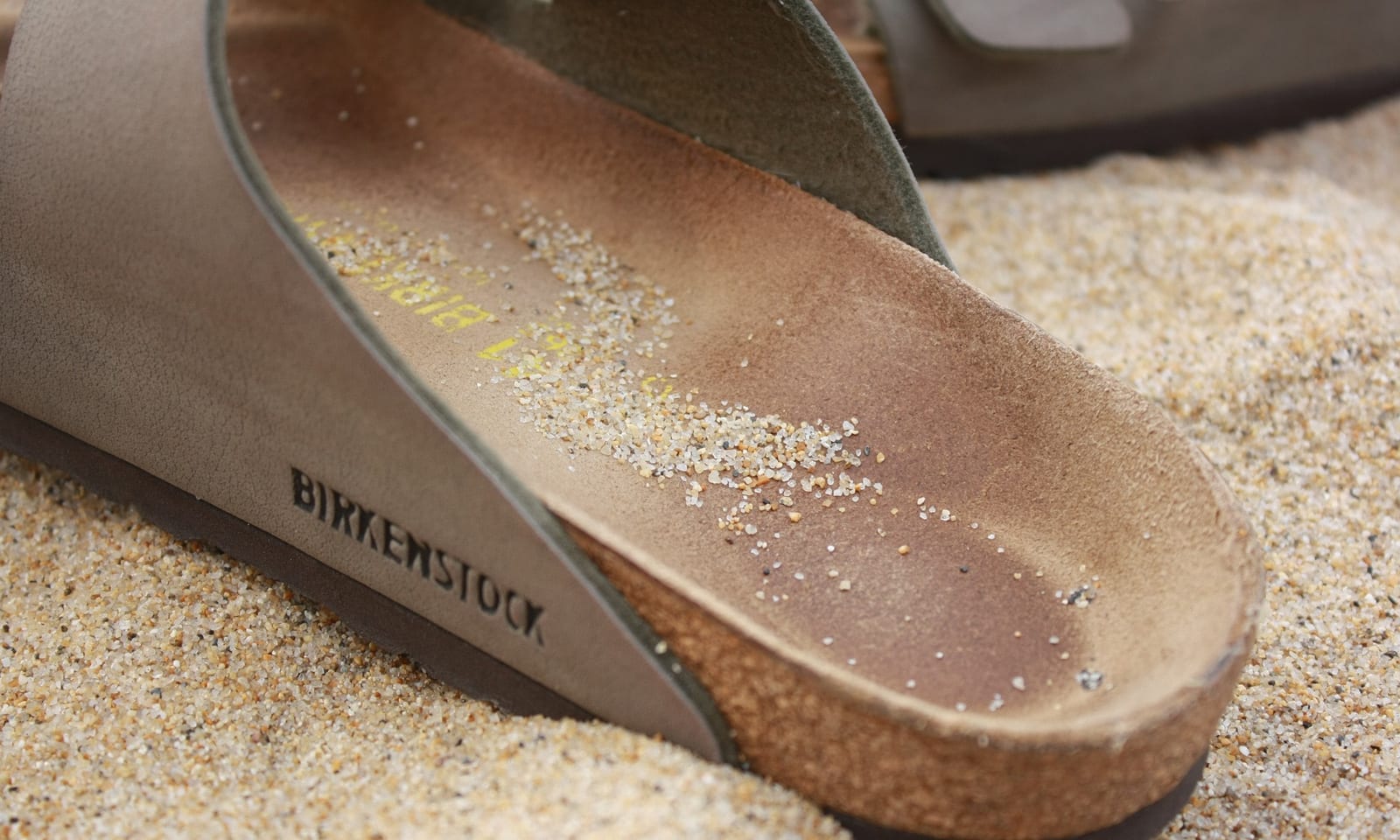 Like any specific brand, knowing how to clean your Birkenstocks can be important for keeping high-quality footwear safe, durable, and comfortable. Considering how popular Birkenstock sandals are, as well as how often sandals need to protect your feet, it is only natural that people all across the internet have figured out how to clean Birkenstocks in the most efficient and effective ways possible.
What To Know Before You Start
When you clean Birkenstocks, there are certain things to keep in mind if you are worried about damaging the footwear. Some of these are warning from the Birkenstock company itself, and others are common sense.
It helps to treat both the upper and lower often, although you can usually treat the lower half slightly less.
Leather Birkenstocks might be easier for a professional to clean, especially if you use home-made treatments.
Letting your shoes dry in the sun can cause the colors to fade and may damage the footbeds, leading to faster wear.
Cleaning Suede Birkenstocks
Suede Birkenstock sandals will require less effort than most others, although it can still be a hassle if you are not properly prepared. Make sure you dry out the suede first to avoid major damage, and never rush the process.
How to Clean Them
You will need a brush and eraser that are both suitable for use on suede, as well as some form of white vinegar. A clean cloth helps, but ideally, it should be a clean microfiber cloth rather than a regular one.
Step 1:
Get your suede brush and wipe away any dirt sticking to your Birkenstocks. You want to keep your Birkenstocks at least visually clean, but do not let it get wet – the suede brush should be dry.
Suede Brush
Use a suede brush if one is available since they are designed specifically for that material.
Step 2:
Check for stains and scuffs, then target them with your suede eraser. You just need to gently rub over the stains or damage with a back-and-forth motion, so do not go too fast, and take care with your movements. After a while, use the eraser and the brush to sweep away any particles that are left.
Step 3:
If there are still signs of damage, then you need to grab the clean cloth and the vinegar. Wet the cleaning cloth with a small amount of vinegar and rub it into the stain – this will remove it faster than water would and should not wear down the material. If the stain still stands, leave your Birkenstocks to dry, and then try again.
This will take a while, but it should allow the stains and scratches to come off, with the brush moving the particles away before the shoe will fully dry.
Cleaning Leather Birkenstocks
A leather Birkenstock requires more effort and finesse since leather materials are generally harder to work with. Patent leather needs even more care, and you should take patent leather to a professional if you can. Other types, like nubuck leather, should be fine for this method.
How to Clean Them
This time, you are going to need a leather cleaner and/or saddle soap, water, and two different microfiber cloths (or another clean and cloth-like fabric).
Step 1:
Make sure that both of the cleaning cloth items are damp (but not so wet that they are soaking), then apply a small amount of your leather cleaner to them. If you are using saddle soap, then work the cloth into the soap instead.
Step 2:
Rub the damp cloth over the stain in a circular motion – this should remove it slowly. Make sure that you wipe away any excess water to remove it from the shoe since too much water can leave the leather damaged. Removing the water also makes it easy to see how the cleaning is going.
Step 3:
Move your Birkenstock shoes away to dry before you do anything else. This should take at least two hours: two hours is enough time for the shoe to dry, letting you see the results for yourself. After these two hours of drying, you can usually start cleaning with a damp cloth again if you missed any spots.
Cleaning Synthetic Birkenstocks
Synthetic Birkenstocks also need cleaning every so often, but the process is different. However, this means that it is actually far easier to clean these synthetic shoes, to the point that you do not even really need a special cleaner.
How to Clean Them
You do not need anything special to clean these shoes, other than usual cleaning tools like a brush and some cloths. Remember that the upper and lower can be different materials, so you can't reliably clean the footbed in the same way.
Step 1:
Clean off any dirt with a brush, water, and soap. A stiff brush is best, but you can also wipe away some dirt with a rag. Just clean it like any regular shoe.
Step 2:
Wash the shoes with damp cloths. Non-fragrant soap can work if the stains are being stubborn, but do not use anything too extreme: the fabric surface can usually be cleaned easily.
Step 3:
Let the shoes dry completely away from direct sunlight and direct heat. There are not any special techniques to this – the surface should just dry over time and be ready in an hour or two (maybe longer, depending on the exact materials used in the design).
Cleaning Birkenstock Footbeds
The footbed of your Birkenstocks need cleaning too, and that means that you have to clean the footbed specifically. All Birkenstocks use a form of cork as the footbed, so you will have to prepare for cork cleaning.
How to Clean Them
You will need either your brush or an old toothbrush, two cloths, baking soda, water, and cork sealer. The cloths do not have to be any specific ones, as long as they are suitable to use with a cleaner.
Step 1:
First, brush the dirt off the footbed using your old toothbrush/suede-related brush. Remove as much as possible before you do the other steps, and make sure to unbuckle straps if you want to remove dirt in any crannies or awkward spots.
Step 2:
Use a bowl to combine the water and baking soda (2 parts water for every 1 part baking soda) until you create a paste. The more exact you can get the mixture, the better.
Step 3:
Place the corner of one cloth into the paste, then scrub the paste onto the footbed directly with a circular motion. You can dampen the other cloth to wipe away any excess paste you apply, making it easier to see what you are doing.
Gently scrub the paste
Make sure you are gentle – rough scrubbing can cause major problems.
Step 4:
Give the paste time to dry completely before you do any more rounds of cleaning. How long this takes will depend on how much paste you rubbed onto the shoes. You can also apply cork sealer once the footbed has dried, which should slow down the amount of time before you need to clean the surface again.
What Else Should I Know?
Knowing how to care for Birkenstocks is great, but there are other things to keep in mind when you are cleaning them.
Measuring Baking Soda
You can measure baking soda quite easily using spoons. The 2:1 ratio means that you can use two tablespoons of water for every tablespoon of soda.
The Finish
Applying a protective finish to your shoe can work well. Not only can some finish options be a stain repellent that will not allow your shoes to stain easily, but they can also sometimes lessen damage from direct sunlight. Leather, including nubuck leather, is a good candidate for this.
Cork footbeds will need different finishes as well, which can be important on a pair of sandals that use cork. While it is usually fine to splash a bit of finish on a material that it is not designed for, you should still remove the finish from parts of your sandals if it lands on the wrong material.
Gently Scrub
Always scrub carefully. Unlike using cloths to wipe the dirt away, brushes (even a toothbrush) can be brittle. A weaker shoe, like a small sandal, can often result in a bit of scratching if you press too hard. Soles are more durable, but harsh brushing can still allow scratches and stains to form easily.
Cloths
Choosing a cloth to wipe dirt off your shoes can take a while. Choose cloths that are a bit soft (enough to avoid damaging the shoes) yet still solid enough to scrape debris from the footbed or remove stains well. Areas like soles might require tougher cloths than the upper.
Drying
Always allow your shoes, sandals, or other footwear to dry before repeating any steps. A sandal or shoe that is still wet can react badly to any cleaning method, and you might even erode a bit of the footbed or upper materials. If an article about your chosen method says to let the sandals dry, then let the sandals dry.
While any tutorial or guide article could give you an estimate of how long drying takes, use your own judgment. A pair will dry faster depending on the heat, wind, or blown air, how wet the shoes are, and various other factors that you should keep in mind.
Expert Tip by Alexis DeSalva Kahler
Aside from cleaning your shoes, applying a finish can improve the look and extend the wear.
Sources