How to Fix Shoe Sole Separation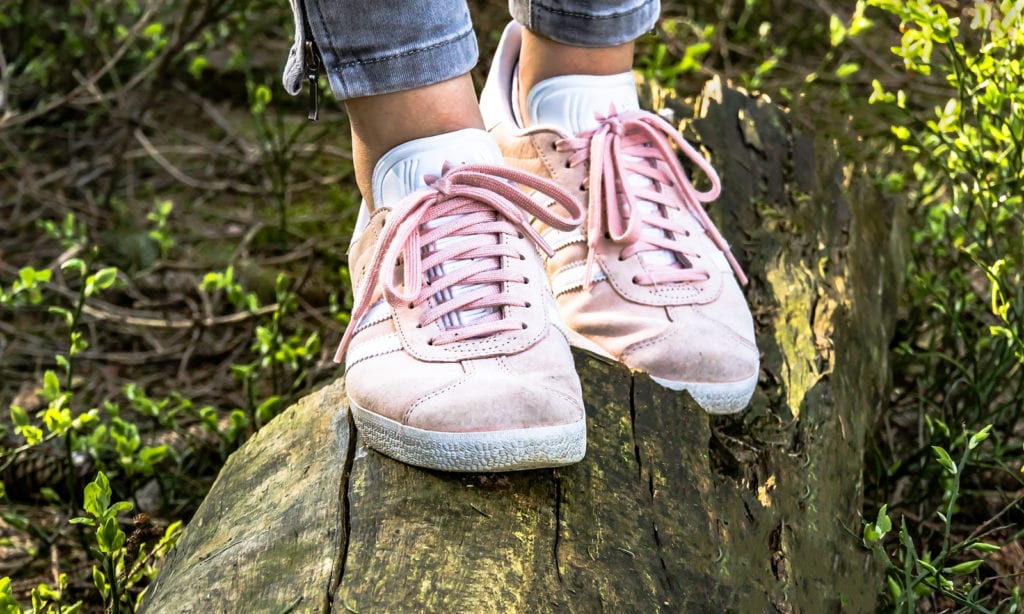 Whether it's dress shoes for a formal photo, work boots, sneakers, trainers, or any other pair of shoes, you might find that after some time, the shoe soles start to come loose from the upper. This can be a major problem that ruins your best shoe choice. But don't worry about it! You don't have to throw out your shoes, as long as you know how to fix shoe sole separation. This is one of the easier types of shoe repair, and learning how to fix a pair of shoes can save you a lot of money, as well as reducing your personal waste generation. We've put together a complete guide to fixing shoe sole separation with glue, from the best shoe glue choices to detailed DIY shoe repairing instructions and how to ensure that your repaired shoes are waterproof when gluing them together. Read on below to learn everything you need to know about the entire process of repairing shoe soles that have separated.
Top Tips for Repairing Detached Shoes Soles
There are several different ways that you can repair your shoes when the sole comes loose, from shoe glues made specifically for shoes soles such as Shoe Goo, to replacing the sole entirely or filling in holes in your shoe. Let's take a look at some of the best options you can use to glue your shoe back together when it is in need of repair.
Gluing separated soles back onto shoes
One of the most common types of sole separation is a simple loose sole, where the rubber sole comes loose from the leather or other materials that make up the upper of your boots or other footwear. This usually occurs around the toe of the shoe, but it's not difficult to repair if you've got the right materials and a few hours to let everything cure properly.
Step 1: cleaning
You're going to be using glue here, so it is important that the shoe and sole are both clean so that the glue has completely clean surfaces to stick to in order to function as an effective adhesive. Before you even open your glues, use a clean rag dipped in a mixture of water and isopropyl alcohol to wipe down the surfaces of your shoe. Try to cover all of the areas around the loose part, including the inside, but only if things are flexible enough that you can achieve that without pulling the rubber further away from the leather.
Step 2: apply adhesive
In this step, you're going to be applying shoe glue to the sole of your shoes, as well as the upper. Using a cotton swab or a toothpick, apply a thick layer of shoe glue inside the gap where the sole has come loose from your shoe. Be generous here, as it's better to apply too much glue than not enough.
Check the instructions for your chosen shoe glue before you do this, as some shoe glues need to be left to cure for a few minutes after adhesive application before you can properly fix your soles in place.
Step 3: press your shoes together
Being very careful to avoid getting any extra adhesive on your hands, press the sole and upper of your shoes together, pressing evenly across the area of separation to fix them in place properly. Don't worry too much if some of the adhesive leaks out the sides – this can easily be sanded off from the leather later once the glue has properly dried.
Step 4: fix the sole in place
Using something such as elastic bands, tape, or weights such as a heavy piece of wood, hold your freshly glued repairs together for the full duration of the drying time of your glue. You should be pressing the sole against the upper firmly until the glue is completely set, which could take as long as 24 hours. Any sort of clamp will do, as long as it provides pressure on the surfaces covered with glue until they stick properly in place. Make sure everything is the right shape for this, as you do not want to wait for it to set, only to find that you have stuck everything together in the wrong shape.
Step 5: leave the glue to set completely.
Put your shoe somewhere out of the way so that you can't trip over it or forget about your repairs and try to wear it. Ideally, you should leave it somewhere cool and dry for the glue to set completely. You should leave the shoe for a full 24 hours before wearing it, as it could very easily break again if you try wearing it too soon, particularly in wet weather. After 24 hours, you can carefully remove any excess adhesive with a sharp scalpel or small file.
Replacing worn out soles
If the soles of your shoes are completely worn out and in need of replacing, then you're going to have to work a bit harder to fix this type of break. It's not impossible, though!
Step 1: take the shoe apart
The best way to deal with a completely broken sole is to start by tearing it off. You can't do this by hand, though, particularly if your shoes have a high build quality. You're going to need to apply the sort of pressure you can only get with pliers here.
To make this step easier, you can use a hairdryer or a heat gun to warm up the shoe glue a bit (unless it is a heat-resistant glue), weakening it and making it easier to remove the sole. Once you've done that, simply grip the edge of the sole with your pliers and pull it away from the shoe.
Step 2: clean your shoes
There may well be some traces of old shoe glue left on the bottom of your shoe where the old sole was. To clean away this old adhesive before you add a new sole, use a rag dipped in acetone to scrub away any traces of old dried shoe glue. Then, using sandpaper, roughen up the surface of your shoe a bit. Reattaching a sole will be much easier if you've got a rougher surface, as the glue will stick better, making for a better fixing process.
Step 3: Apply fresh shoe glue
Using a cotton ball or a brush, apply fresh shoe glue to the new sole. Check the instructions on the tube for your chosen adhesive before you do this, however, as some types of glue need to be left to cure for a few minutes before reattaching the sole. Then, press the new sole tightly into the shoe. Start from the front, and work backward, being careful because of the flexible material. Make sure the edges line up properly, so you don't end up with a layer of thick glue making uneven surfaces and ruining the quality of your shoe, and shortening its life.
Step 4: clamp the shoe together
Using weights, elastic bands, or tape (elastic bands are best, as long as they're thick ones rather than thin ones), tightly fasten the two parts of your shoe together. You might want to stuff the shoe with paper first to help it stay in the right shape.
Step 5: leave it to set
Leave your shoe for a solid 24 hours before you next try to wear it. Leaving your shoe to dry completely is essential, as otherwise it can come apart and break again, particularly if you try to wear it in bad weather. This applies even if you're using water-resistant glues!
Filling holes in your soles
A third common problem with shoes that can easily be fixed with glue is that of holes in the sole of shoes. This is a simple method and only takes a few steps.
Step 1: clean the shoes
As usual with shoe repairs, you should start by wiping down the affected part of your shoes with a mixture of water and isopropyl alcohol and a rag. Clean all the dirt away from the holes in your shoes, and then let that set for a few minutes before continuing to repair your shoes. Once your shoes are dry, roughen up the edges of the hole with some coarse sandpaper to help the glue adhere.
Step 2: seal the inside
To prevent the glue from leaking into your shoe, you're going to need to cover the hole. Remove the insole of your shoe, and cover the hole with a piece of duct tape.
Step 3: fill the hole
Fill the hole with your chosen glue. Squeeze it gently into the hole, and make sure you've filled the entire hole. It's better to have a bit of overflow than it is to leave gaps! Then, smooth the surface out with an ice cube or a spoon covered in petroleum jelly to prevent it from sticking.
Step 4: leave it to dry
Leave your shoe in a cool, dry place to set completely. Set it down with the sole facing up so it can dry properly and safely, and leave it there for 24 hours before you try to put it on again!
Conclusion
Fixing shoes with detached soles is easier than you might think, and our guide above should give you the basics of how to approach this type of repair. If you've never done this before, take it slowly and calmly, and don't try to rush it!