How to Wear Chelsea Boots in Any Situation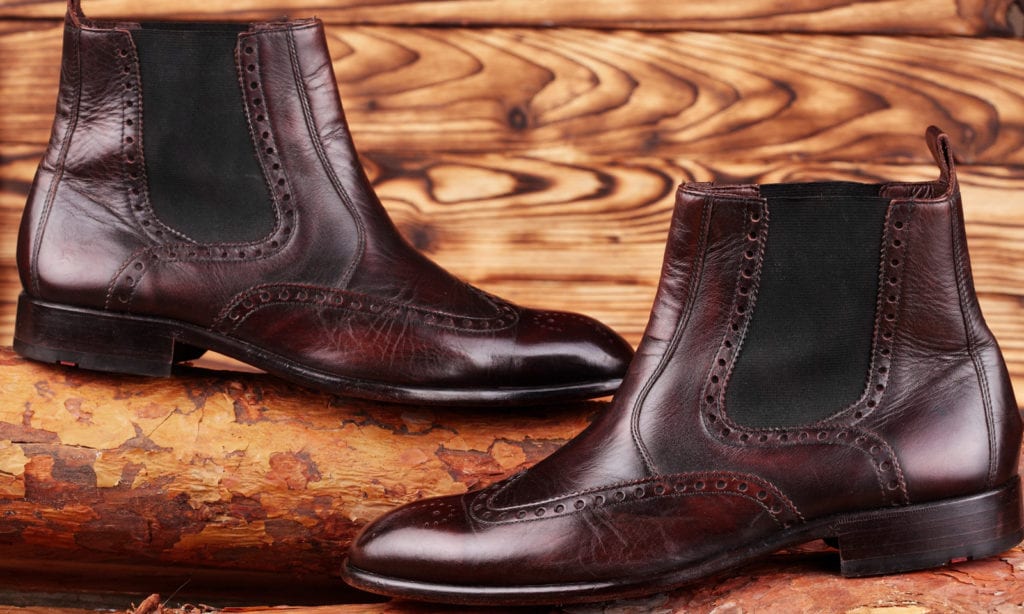 A pair of Chelsea boots is one of the best and most versatile items you can have in your wardrobe, fitting with almost any outfit you could ever put together. Thanks to their timeless look, these attractive boots can suit any style, from casual jeans or work trousers to more formal Chelsea boots men outfit. No matter whether you are aiming for a laid back, casual look or a sharp formal style, Chelsea boots are a great option. In order to pick the best mens Chelsea boots outfit, you will want to make sure you know how to wear Chelsea boots with any outfit. Let us take a look at some of the best Chelsea boots outfit mens options out there to get you looking your best in any pair of Chelsea boots.
What are Chelsea Boots?
Boots in Chelsea style have a long and notable history, dating back all the way to the Victorian era. Chelsea boots were created by Queen Victoria's bootmaker, J. Sparkes Hall, over a century ago. The Chelsea boot is laceless, with a side ankle made from elastic or vulcanized rubber, allowing the Chelsea boot to be easily slipped on or off the foot with no need for laces. These boots were originally designed to suit both men and women, and are shaped carefully to make putting on and slipping off the boots as easy as possible.
Chelsea boots hold their current name because of their high level of popularity in the 50s and 60s, particularly in the area of London with this name, when everyone from mods to the Rolling Stones and the Beatles were known to wear Chelsea boots habitually.
Types of Chelsea Boots
There are two main types of Chelsea boot available to wear, and knowing what to wear with each of them is an important part of understanding how to wear Chelsea boots and how to pick the best Chelsea boot outfit. Mens' fashion is relatively simple when it comes to the more casual look that suits Chelsea boots best, so it shouldn't take too long to get your head around how best to make these boots work.
Leather Chelsea Boots
Leather Chelsea boots are the traditional style and tend to look slicker and more formal. Black leather Chelsea boots can easily be worn as dress shoes and will not look out of place with a sharp outfit, although brown will also work. If you go for a polished or patent leather pair of black Chelsea boots, it can look even sharper! Alternatively, if you don't want to wear black leather shoes, a pair of brown leather Chelsea boots look great with semi-formal, business casual, or smart-casual looks.
Suede Chelsea boots
If leather boots are not your style, the other option is a pair of suede Chelsea boots. Because of the rough texture and lack of shine, suede Chelsea boots look less formal than leather and work well with more casual outfits based around jeans or other relaxed garments.
Suede Chelsea boots are available in the same colors as leather styles: brown or black Chelsea boots are both common. Pairing black suede Chelsea boots with a pair of jeans will give an urban, casual look while combining brown suede boots with jeans gives a more relaxed, country-style, or work look.
If you are going for a pair of Chelsea boots made from suede, no matter whether they are brown or black, make sure you treat them with a water-resistant coating before you wear them, as water can easily stain and damage suede materials.
How to Wear Chelsea Boots in a Casual Style
Chelsea boots are incredibly versatile, and you can wear them with anything from formal wear to jeans, as long as you pair them up correctly. For casual wear, you can treat Chelsea boots as almost completely interchangeable with sneakers, ideal for a relaxed look. Both leather and suede styles work well for a relaxed style, but suede shoes (and particularly brown suede designs!) give a cool and relaxed vibe that goes with almost anything else in your wardrobe.
A great option for pairing with Chelseas is a pair of skinny jeans, a simple, plain shirt, and a denim jacket. With brown suede footwear, this has a casual, outdoorsy look, while with leather Chelseas, this style is more refined and urbane.
Smart Casual Styles
If you are looking for something a bit sharper looking than jeans, don't worry. The Chelsea boot pairs perfectly with smart casual styles too, with anything from respectable black jeans to any other slim fit trousers with long lines looking equally great with Chelseas. Again, both leather and suede work well here, although leathers generally work a little better for a sleeker and more contemporary style.
Business Casual
Your Chelsea boot isn't just for the weekend – it is also versatile enough to work perfectly with a business casual outfit. You will want to use leathers rather than suede boot designs here, but nothing too shiny, as that can come over as overly formal. Combine that with some sharp chinos, a buttoned shirt, and a blazer, and you will be looking relaxed but ready for business!
The Technical Detail
There are a few tips that can help you to achieve the best style possible for wearing Chelseas. Make sure that the ankle of your trouser leg hangs down just over the top of your boot for an attractive leg line. If you are looking to dress your Chelseas down, wear them with jeans. If you are looking to dress them up, try a more formal pairing. It really is that easy!