How To Break In Shoes So You Can Be Fashionable and Comfortable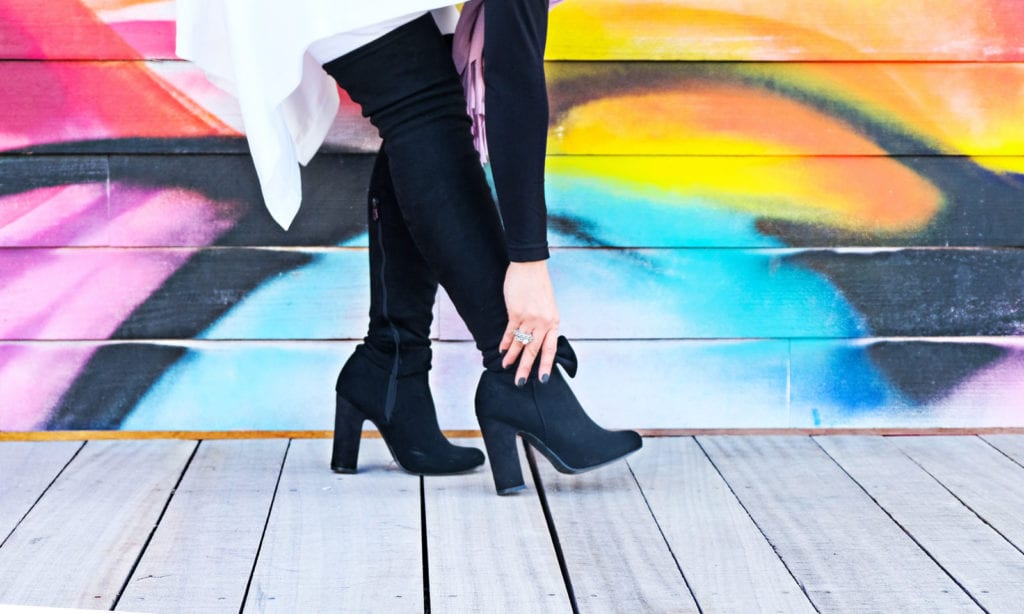 Everyone can relate to the pain of wearing shoes that cause blisters and a lot of pain. This is especially true when it comes to new (often leather) shoes. Knowing the right way to break in shoes will help you wear the shoes you love and feel comfortable doing so.
Breaking in new shoes refers to the process of stopping and/or preventing shoes from causing pain to your feet. Leather shoes are especially difficult, as leather is a tough and durable material. Over time, they become more comfortable, once the leather has molded to the shape of your foot with wear. However, breaking in shoes helps move the process along.
The time it takes differs based on the type of shoes, how often they're worn, and the steps used to break them in. Leather is a flexible material, so over time and with repeated wear, the shoe will mold to the shape of your foot and become more comfortable.
If you choose to get a pair of leather shoes, they can last for years with appropriate care. Once you've taken the time to break them in, leather shoes will provide comfort ones as they mold to the shape of your feet and offer targeted support.
How To Break Shoes In
There are several options when it comes to speeding up the process of breaking in a new shoe. Once you have managed to break in the shoe, you will be able to wear them without issue and look amazing while doing so. To get to the point where you can use the shoe for its intended purpose, you need to help break them in a bit.
You can break in shoes through the following steps:
1) Protect Hot Spots on Your Foot
While the process of breaking in a new shoe can be difficult, painful, and may take longer than you like, it is possible to limit the damage they cause to your feet. If you know where to look, you can protect the hot spots of your foot to help avoid blisters and other damage that can make the break in process even more difficult.
When it comes to painful shoes, heels, the side of your foot, and the tops of your toes are the most common hot spots. If you are not sure which areas of your feet require the most help, try wearing the shoe around the house before venturing outside to identify where the pain is. Once you have identified the hot spots, you can prevent damage to them.
Blisters are caused by friction, so you can use lotion to keep the skin moisturized, antiperspirant, or surgical tape to separate the feet and leather of the shoe. This will cause a barrier between the foot and leather of the shoe, which will, in turn, avoid friction and blisters.
2) Wear Thick Socks For Stretch
If you are having a lot of trouble with your new shoes, then you may need to use some form of stretching to make them more comfortable. As we have mentioned, leather can be a flexible material, but as this process may take a long time, you will have to help it along the way if you want to be able to wear your new shoes.
Wearing thick and chunky socks with your shoe around the house is a great way to stretch the material and make them more comfortable. Not only will the socks protect your feet from friction by creating a comfortable barrier between your foot and the shoe, but they will also encourage the material to stretch to fit properly.
This is a great way to make sure that you can break in new shoes without having to walk around or cause more damage to your feet. Simply sitting at your work desk or on the sofa with thick socks inside the shoes can stretch the material.
You can also stuff the shoes with the same socks when you are not wearing them to help keep the wider shape and make sure they do not rebound back to being tight.
3) Add Heat and Blow Dry
If you are trying to break in a pair of leather shoes and notice that there are specific areas that cause more pain than others, then this is an excellent option for you. It is important to only use this trick on genuine leather shoes, as it can cause damage to synthetic materials.
To stretch out the leather and reduce tightness in certain spots, you can apply direct heat to the area using a blow dryer. Ensure that you are wearing the shoes, with your chunky socks, and apply the blow dryer to the tight spots for around 20 to 30 seconds.
Ensure that you are applying the heat far enough away from the shoe that you are not burning your feet, but are still affecting the material. While the shoes are hot and flexible, walk around the room to get them to mold to the shape and size you need. If you think they have stretched enough, remove the chunky socks to test them out as you would be wearing them outdoors.
4) Ice Bags
If the heat has not had the desired effect with your shoes or you are working with a material other than leather, using an ice bag overnight might do the trick. Fill two plastic freezer bags with water and secure them into the toes of the shoe. Then, place your shoes in the freezer and leave them there overnight.
As the water freezes inside the bags, it should expand the shoe and offer more room in the toe box. There is not a one size fits all process for this step, as you need to be careful you do not overstretch your shoes and make them unwearable. It is recommended that you start small, by using only a quarter filled or smaller freezer bags at first.
Once you have tried this process out once or twice, you may know how much more stretch is required and can add more water accordingly.
5) Dunk In Water
This is an excellent option for those pesky leather sandals that you cannot seem to break in. Force the shoes to mold to the shape of your feet by dunking them, and your feet, into a bucket of water. Ensure to towel off the shoes after dunking them to prevent discoloration to the leather, but it should not cause too much damage.
Once your feet have been dunked in the water, walk around in the shoes for a couple of hours until they have dried off. They should have stretched to your feet as they dry.
Expert Tip by Alexis DeSalva Kahler
Wear new shoes in small increments at a time, preferably at home, before wearing outside or for a long period of time. This will give your feet a chance to adjust to and break in the shoes before longer wear