Social Media's Effect on Footwear Fashion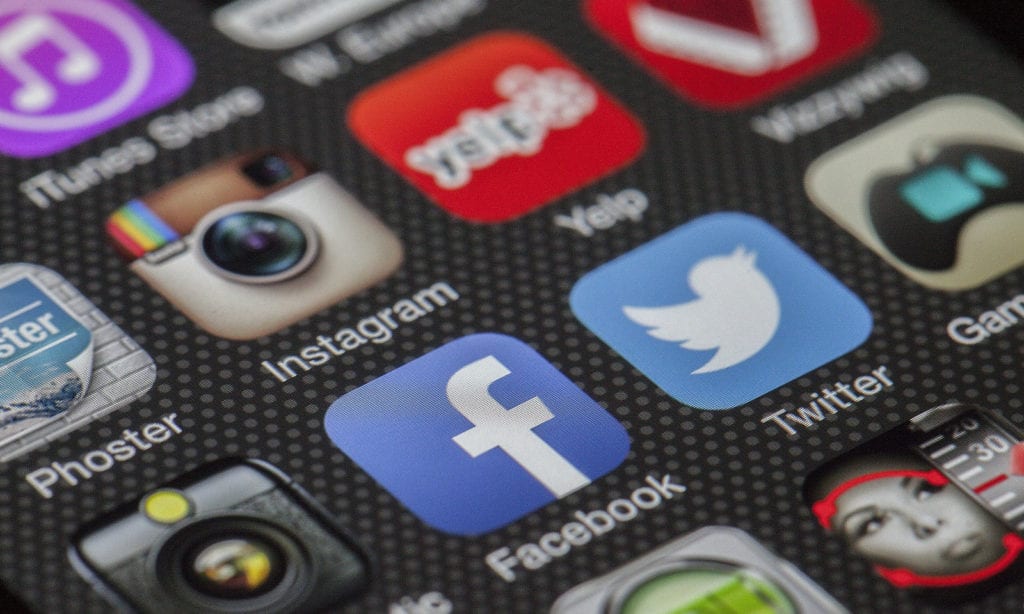 The Effect of Social Media on Footwear Fashion
Social media influences a lot of things in our modern lives, and fashion is no exception. Nowadays, we can all be connected through social media, which has given us a more extensive range of fashion trends, styles, and designs to consider. This can be beneficial for the manufacturers and designers, but the effect social media has on footwear fashion isn't all positive. With social media, everything we have ever wanted is only a click away. This has resulted in a lot of brick and mortar stores closing, as we simply don't need them anymore.
Social media has also influenced what we shop for, as well as how we shop for it. Through social media, we have access to our peer's fashion as well as being able to see what celebrities are wearing. More importantly, perhaps, is the fact we now know where everyone buys their fashion, footwear, and other clothing pieces which we use to influence our own shopping habits.
Fast Fashion And Faster Trends
The immediacy of social media has caused a significant shift in footwear fashion trends. Before we had Instagram, Pinterest, or Twitter to show us what everyone was wearing, we had to rely on large fashion companies or prestigious magazines to dictate the rules. These were the people who had money, giving them access to the best in fashion.  However, now, we all have access to each other's wardrobes through social media, so we get to decide what's on-trend.
In order to keep up with customer demands, we have seen an increase in fast fashion footwear brands as opposed to quality manufacturers. Fashion used to have four seasons every year, but thanks to social media and our constant changing demands, there are new trends every week. This has resulted in more footwear but at a lower quality. Social media has caused an increase in urgency and a higher demand for the next best thing, which means fashion brands have to try to keep up somehow.
A Lack Of Luxury
Prior to social media, people would want what celebrities were wearing but knew that it was unlikely they too could have the same thing. With social media, we are seeing more of celebrities and people of influence more than ever, which makes us feel like we have a relationship with them. Social media make strangers feel like intimately close friends. This has effected footwear fashion by making luxury brands more accessible to the everyman.
Having luxury, designer footwear used to be something that people worked for. It was very rare for everyday working people to have designer footwear, but if they did, it was usually one piece that they had worked very hard for. With social media, luxury seems accessible for everyone, which has resulted in a lot of the younger generation quickly obtaining what once was luxury clothing or footwear without batting an eyelid.
Although, thanks to social media, we are more inundated than ever by labels and the latest trends it has made it seem less luxury. Everyone now has access to the same shoes that the hottest celebrity is wearing. It seems the standard nowadays for everyone to have multiple pairs of luxury footwear. The more popular these brands and styles are, the less luxury they become.
More Fashion Waste
Social media not only puts pressure on designers to make more clothing but has also put pressure on people to always keep their look fresh. It is so easy to send a photo of yourself to the world, and it seems as though people are doing this multiple times a day. You can document every single moment of your day on social media if you want to. Those who like to share their days with Instagram, Twitter, or Pinterest rarely like to be seen in the same outfit or shoes more than once. This has resulted in more fashion waste, as people are readily throwing away 'old' styles in order to replace them with new ones.
This pattern is being enabled by fast fashion brands, pushing quality footwear manufacturers and sustainable means into the background. This cycle also encourages the kind of trends we see to move quickly, making it hard to keep up for anyone who isn't in the social media loop.
Better Exposure For Brands
Although it is difficult for some brands to get the attention they deserve due to social media's effect on fast fashion, social media has given us access to more brands than ever before. No matter how big or small your footwear fashion brand is, you can make a social media profile and contact customers directly. Social media has given all brands an even playing field when it comes to attracting customers, as anyone can make a profile and sell things.
This is great for customers who want to stay ahead of the game, as they can have access to the latest and hottest brands to hit the market. Social media is excellent for instant connections making it a fantastic option for businesses of all sizes. With better exposure, we are seeing new trends appear all of the time as each company offers something different. We are also seeing an increase in niche footwear fashions and unique designs.
Fashion Runways In Your Home
Fashion Week or other big designer events used to be a private event that only the biggest names in the industry could access. However, with social media, anyone who has an internet connection can see what is happening on the runways in New York, London, or Paris. Many celebrities, designers, and fashion writers will live stream or live Tweet the events to keep their followers in the loop every step of the way.
This means that everyday people can see what is coming into fashion for the new season within seconds of it being revealed on the runway. This is great for footwear fashion companies too, as they can have an instant edge on the competition by seeing what their customers are going to want next. Keeping in the loop has never been easier, and social media works to keep customers and designers connected.
Accessible Footwear Fashion
No matter what your budget, class, or fashion style is, you can make a social media account that will give you access to thousands of brands. This has made footwear and fashion more accessible than ever before, as no matter where a person lives or how much money they have, they too can purchase the latest trends. Once again, this is made possible through fast fashion, but social media also has a massive effect on this influx of customers.
Social media makes everyone feel included – we all get to see what's in our neighbor's wardrobes simply by scrolling through a newsfeed. The more accessible footwear is, the better brands can do as they will have more customers shopping with them. For true fashionistas, this could be a negative as they will no longer have the 'edge' like they used to. Anyone can wear the latest trends, the best brands or the hottest footwear fashions.
More Fashion Influencers
Prior to social media, footwear fashions were influenced by celebrities and major designers. However, thanks to social media and how accessible it is, we are seeing an increase in everyday influencers. These bloggers, Instagrammers, and YouTube stars are regular people who have been given a platform through social media. Through their platform, they can show off their fashion and advertise brands or styles to their thousands of followers.
This is an excellent way for fashion brands to advertise their footwear directly to the consumer. It is also a great way to influence trends. Social media influencers have the ability to connect with their audiences and create a strong bond, which in turn leads to easy customers.
Perhaps the most significant shift social media has caused in this regard is the fact that people no longer look up to celebrities or people in power. Instead, they are being inspired by these everyday social media influencers who are just like them.
Conclusion
Social media has had a huge effect on footwear fashion in the years that it has been active. It is possible for anyone with an internet connection to make a social media account and reach thousands of brands, designers, and influencers. With social media, fashion moves much quicker than it ever has done. With so many different people advertising the latest trends, fashion companies have to keep up and create more to meet demand.
This has to lead to more fast fashion brands and waste from the industry, which is one of the downsides to social media. In order to keep in the loop, people are buying more clothing and footwear than they ever have – and throwing it away just as quick too. This can make it difficult for quality footwear brands to get the custom they deserve, as people just want cheap fashion quickly.
However, social media is brilliant for giving a range of brands exposure. As social media is accessible to everyone, both big and small business are now being given the same exposure. This gives every fashion house the opportunity to gather customers and make sales, which in turn affects what footwear trends we see.
The biggest effect social media has had on fashion footwear is the increase in trends. Every week there is a new fashion trend, which has been dictated by what is popular online. No longer do people have to wait to see what the designers or elite magazines deem as fashionable – they can make the decision for themselves.