10 Best New Balance Shoes of 2021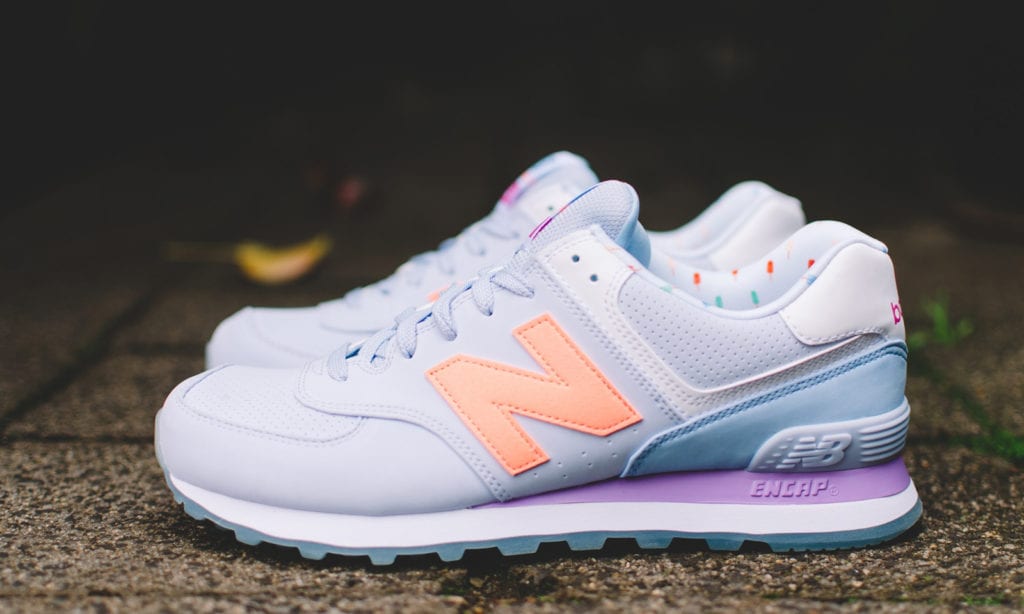 New Balance is a brand known for its high-quality athletic and casual footwear, and the company's long history has given them plenty of time to perfect their designs and create a vast range of shoes for almost any type of customer. However, large product ranges come with one major downside – you don't always know which of the many, many shoes to actually choose, especially if you are not looking for any specific design or shoe type.
With such an extensive catalog, it's difficult to compare each New Balance shoe to one another so that you can find the exact balance of features you need. Below are ten of the best New Balance shoes we could find, along with some of the reasons they stand out from the rest.
Related: New Balance Running Shoes Review.
View the Best New Balance Shoes, Below.
1. New Balance Men's Cruz V2 Running Shoe
This New Balance foam-padded running shoe is designed to be comfortable and cushioned on hard surfaces, reducing the chance of sore feet during long runs and walks on both natural and man-made ground. As a slip-on shoe, this New Balance shoe is easy to put on and take off in a hurry, and you don't have to worry about your laces coming loose and tripping you up while you are on the move.
The heel and tongue are soft enough to keep you comfortable and stop them from rubbing against your feet, and the knitted design of the outer layer adds some extra breathability without exposing your feet to cold air or rain.
These New Balance shoes are great for long-distance exercise, being both comfortable and durable in ways that make it easier to use them for long periods of time.
Check Price on Amazon ➞
2. New Balance Men's 990v5 Sneaker
This leather and textile pair of New Balance sneakers are cushioned and breathable, using a specially-designed midsole and insert to support your feet during all kinds of activities. The straightforward exterior design makes it work well as casual footwear, and the durable rubber sole means that it won't wear out easily if you're using it as a running shoe, with the mixture of soft and tough materials making it useful both indoors and out.
On the outside, its reflective accents give it a little bit of extra functionality when you're out for a midnight run, letting cars and cyclists see you in dim lighting.
These New Balance sneakers are able to work well for almost all kinds of physical exercise, even at night or indoors, thanks to their strong and flexible design.
Check Price on Amazon ➞
3. New Balance Women's FuelCore Nergize V1
These New Balance slip-on women's trainers are ideal for exercise in a range of different places and situations, using some supportive REVlite midsole foam and a comfortable insert to help keep your feet safe and secure on both soft and hard surfaces. This insert is fully removable, meaning that you can put in your own if you've got a specific foot shape that needs extra support.
Unlike many slip-on shoes, the New Balance Woman's FuelCore Nirgize trainers can also be laced up for extra support, or loosened to fit larger foot sizes and thick socks, making it easier to adjust on the fly without needing to take it off.
These New Balance trainers are excellent multi-purpose footwear for people who don't always exercise on a set schedule, doubling as casual shoes without looking out of place or getting in the way.
Check Price on Amazon ➞
4. New Balance Men's Suede 928v3
These New Balance suede shoes look like a regular pair of casual shoes, fitting in with almost any outfit. However, their design hides an excellent level of durability and flexibility, letting you walk long distances across a wide variety of surfaces without wearing down the durable outer layer. The EVA footbed of these New Balance shoes keeps your feet protected from the rough ground while offering extra support and comfort.
While the durable and long-lasting rubber outsole prevents damage to its shape or structure, even on wet ground. On top of that, the upper section can be made of either leather or cork, both of which stop water, dirt, and snow from leaking in during spells of bad weather.
These New Balance shoes offer a great blend of comfort and durability, withstanding bad weather and keeping your feet safe without wearing down or falling apart after a few hours of use.
Check Price on Amazon ➞
5. New Balance Fresh Foam Roav
These New Balance women's running shoes are some of the best new balance shoes when it comes to breathability, using a lot of mesh and other synthetic materials to let the air cool your feet and remove sweat naturally. The heel uses a strong-supportive design that keeps the back of your feet and ankles covered and add some extra spring to your step, while the rubber outsole makes both flat and uneven surfaces easy to climb over thanks to the added grip. The foam used for the insole acts as an extra layer of cushioning for both your feet and the outsole itself.
These New Balance shoes are ideal for a wide range of different situations and locations, but the breathability and extra support make them especially useful for strenuous exercise in hot weather.
Check Price on Amazon ➞
6. New Balance Men's 574 Sneaker
These New Balance sneakers are very cushioned and durable, using strong EVA materials on both the insole and heel for a much higher level of durability and comfort in almost any conditions. The suede and mesh upper section adds more durability and flexibility without leaving any of your foot exposed to the elements, and the low design means that it won't be rubbing against your ankles while you're running.
The TPU heel clip stiffens the materials at the rear of each shoe, making them much less flimsy in poor weather, and the removable insert lets you slip in some more comfort without having to buy an entirely new shoe or custom insole.
While they may look basic on the outside, these New Balance shoes have clearly been designed to be as simple and reliable as possible, with all of the extra features being integrated directly into the design.
Check Price on Amazon ➞
7. New Balance Women's WW577
These women's New Balance shoes use a plain design that hides a surprisingly robust and durable set of materials, with comfortable leather and plenty of padding that'll make them much easier to wear than some other exercise shoes. The small ventilation holes scattered around are much more reliable in wet weather than mesh, and the default footbed can be removed if you've got a medically-prescribed or preferred style that you want to use instead.
The solid rubber sole can take a lot of punishment before wearing out, and the Walking Strike Path technology means that you'll feel much more stable on your feet, even on slippery or uneven surfaces.
While their plain design might not be as eye-catching as other New Balance shoes, these walking shoes are incredibly durable and reliable in both good and bad weather.
Check Price on Amazon ➞
8. New Balance Men's Kaymin V1 Fresh Foam
These foam-based men's New Balance running shoes are great for taking on varied terrain, whether it's out in the wild or in a city park. The outsole is durable and bouncy, dealing with most of the impact force from stumbles and slips while also keeping your feet safe and sound. The reflective details on the top give you a slightly greater level of visibility late and night, while the textile materials mean that it's still flexible enough to deal with uneven surfaces and different types of exercise. The mesh, which covers the area around your ankles, helps deal with sweat and water vapor easily.
These New Balance shoes are ideal for walking and running on uneven natural terrain, giving you more grip and control on rough ground without feeling flimsy or unreliable.
Check Price on Amazon ➞
9. New Balance Women's Cruz V2
These running shoes may be some of the best New Balance shoes for women in terms of breathability and comfort, using a knitted upper area and foam heel to give you an excellent level of airflow and padding without sacrificing any durability. The slip-on design of these New Balance shoes makes them easy to use almost anywhere, with no need to fiddle with laces, and the strong rubber sole can deal with a wide range of different surfaces while still keeping you comfortable during long walks or runs. Thanks to the very simple and casual design, it can fit a wide range of styles, letting it easily double as casual footwear.
These New Balance shoes are a great balance between casual footwear and exercise gear, being comfortable and durable without seeming "locked" into a specific purpose or outfit.
Check Price on Amazon ➞
10. New Balance 608v5 Casual Cross Trainer
These casual New Balance women's trainers boast an excellent leather exterior and rubber sole that can deal with all kinds of weather, keeping your feet dry and protected while still using enough mesh to keep them ventilated and cool in warm conditions. The injection-molded EVA layer turns the standard insole into something much more supportive and comfortable, while the foam used around the shoe's collar mean that it won't rub against your skin mid-run or walk.
The ABZORB heel pad offers excellent cushioning and flexibility in an often-ignored part of the shoe, and the design as a whole is deceptively flexible.
These New Balance shoes work well in wet weather, offering plenty of ventilation without letting water get in and irritate your feet or damage the internal EVA layer.
Check Price on Amazon ➞
New Balance Shoes Buyer's Guide
Choosing a single pair of shoes from a vast range of different style, types and brands can be difficult, especially if you aren't entirely sure what you're looking for. Even if you have a general idea of the kind of shoe you'll need, there's still a lot that you'll need to consider before you make a purchase.
Cushioning
A cushioned shoe provides extra comfort, protection, and stability to your feet without really sacrificing any other part of its design, but you still need to make sure that you're getting the right kind of padding to make sure that you're not actually harming your feet. An ergonomic cushioned shoe that doesn't fit your foot shape can cause more harm than good, and might even lead to direct pain if you use them for long periods of time.
On the other hand, a good set of padding or cushioned material can make your shoes much more comfortable for general use, especially if you've got a less common foot shape that could benefit from extra support or protection.
Flexibility
Flexible shoes are not only more comfortable but easier to wear, especially for exercise purposes or in situations where you need to move around a lot. High flexibility doesn't necessarily mean that the support and structure are weaker, so it's often a good idea to focus on flexibility if you need casual or exercise footwear.
Flexibility can often also lead to more space on the inside of the shoe, which allows your foot to move around slightly more – this helps stop them from rubbing against your skin or feeling restrictive. However, flexible shoes are also more vulnerable to falling apart if a key piece of them breaks, which can be a problem if you're planning to use them for extremely long periods of time.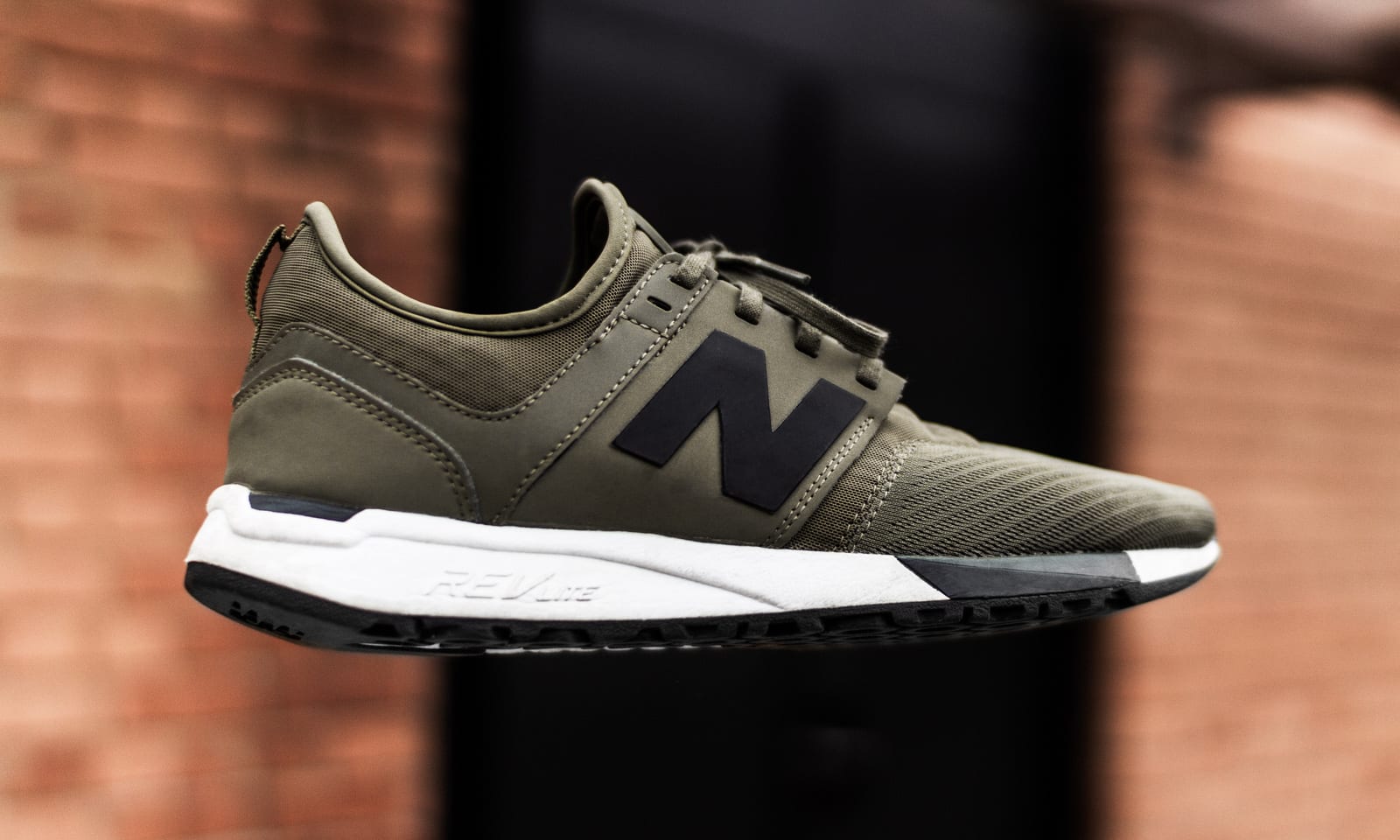 While most types of damage will ruin shoes regardless of what they are, it's always possible for mesh holes or thinner materials to rip, which is less likely on things like leather.
Grip
Although it's often overlooked, the grip provided by the sole of your shoes can make a big difference in terms of how you use them. If you spend a lot of time outside on natural, uneven ground, having a stronger grip makes it far easier to climb up rough surfaces or steep slopes, and it also makes it harder to slip over on wet surfaces or lose your grip if you're climbing something.
There's not really any downside to having a strong grip, especially if you spend a lot of time exercising or taking walks, and you're often putting yourself at greater risk by not having any kind of grip at all. Most casual shoes have some kind of sturdy sole with a ridged grip, but in many cases, they're more or less interchangeable with one another.
Who Makes New Balance Shoes?
New Balance shoes are made by New Balance Athletics, a Boston-based company that produces a big range of sports gear and clothing. Most of New Balance clothing is produced in the United States, rather than being outsourced to other countries, with at least 70% of the manufacturing taking place locally rather than overseas.
While some people will have different opinions on this to others, it's often seen as a good selling point and a sign of quality among by a lot of American citizens.
What do the Numbers mean on New Balance Shoes?
New Balance has a number-based naming system for most of their shoe styles and designs, making it easier to identify which one you're buying without having to look through model numbers of complex names like with other companies. Each shoe also has some letters before the numbers to designate the exact type of shoe, whether that's the gender, the purpose or style.
Each model number is broken down into three parts and written out on the back of the tongue, rather than being on the insole where it can easily wear out from overuse – this makes it easier to re-order the same shoe model if you need a new pair, and also gives you a way to compare New Balance shoes together based on their model numbers directly rather than having to look them up yourself.
For example, a New Balance shoe with the letter designation of WCY and the last two digits of 40 is usually a women's tennis shoe that's been designed for optimal control and stability, whereas one with G and 90 is a grade-school-age-sized shoe that's designed for running-based sports.
New Balance has a full guide to these model numbers on their website, making it easier to find particular types of shoe without having to repeatedly search for narrow criteria over and over again.

How do New Balance Shoes Fit Compare to Nike?
New Balance has a different style of size conversion compared to Nike, so they don't always fit the same scale. For example, a Nike in US size 10 converts to UK size 9, but New Balance's system converts it to UK size 9.5 instead. While these are still similar, they can be different enough to make a shoe not fit properly even if you expect it to.
As a general rule of thumb, for men's shoes, most US sizes convert to 0.5 lower in the UK on New Balance's scale. Women's shoes convert to 2 lower on the same scale, so they aren't identical across both genders. If you're trying to buy shoes for multiple people at once, you'll need to keep this in mind, since it's possible to confuse the two and end up buying a pair that's too small or large for a certain person.
Expert Tip
If your feet are between two sizes, it's almost always a good idea to buy the larger size, since more room is more comfortable than less room.
Did you know?
Slip-on shoes that have laces are incredibly easy to adjust, and they can be much more comfortable than regular laced shoes in a casual situation.