New Balance is a brand known for its high-quality athletic and casual footwear, and the company's long history has given them plenty of time to perfect their designs and create a vast range of shoes for almost any type of customer. However, large product ranges come with one major downside – you don't always know which of the many, many shoes to actually choose, especially if you are not looking for any specific design or shoe type.
With such an extensive catalog, it's difficult to compare each New Balance shoe to one another so that you can find the exact balance of features you need. Below are ten of the best New Balance shoes we could find, along with some of the reasons they stand out from the rest.
Related: New Balance Running Shoes Review.
View the Best New Balance Shoes, Below.
New Balance Shoes Buyer's Guide
Choosing a single pair of shoes from a vast range of different style, types and brands can be difficult, especially if you aren't entirely sure what you're looking for. Even if you have a general idea of the kind of shoe you'll need, there's still a lot that you'll need to consider before you make a purchase.
Cushioning
A cushioned shoe provides extra comfort, protection, and stability to your feet without really sacrificing any other part of its design, but you still need to make sure that you're getting the right kind of padding to make sure that you're not actually harming your feet. An ergonomic cushioned shoe that doesn't fit your foot shape can cause more harm than good, and might even lead to direct pain if you use them for long periods of time.
On the other hand, a good set of padding or cushioned material can make your shoes much more comfortable for general use, especially if you've got a less common foot shape that could benefit from extra support or protection.
Flexibility
Flexible shoes are not only more comfortable but easier to wear, especially for exercise purposes or in situations where you need to move around a lot. High flexibility doesn't necessarily mean that the support and structure are weaker, so it's often a good idea to focus on flexibility if you need casual or exercise footwear.
Flexibility can often also lead to more space on the inside of the shoe, which allows your foot to move around slightly more – this helps stop them from rubbing against your skin or feeling restrictive. However, flexible shoes are also more vulnerable to falling apart if a key piece of them breaks, which can be a problem if you're planning to use them for extremely long periods of time.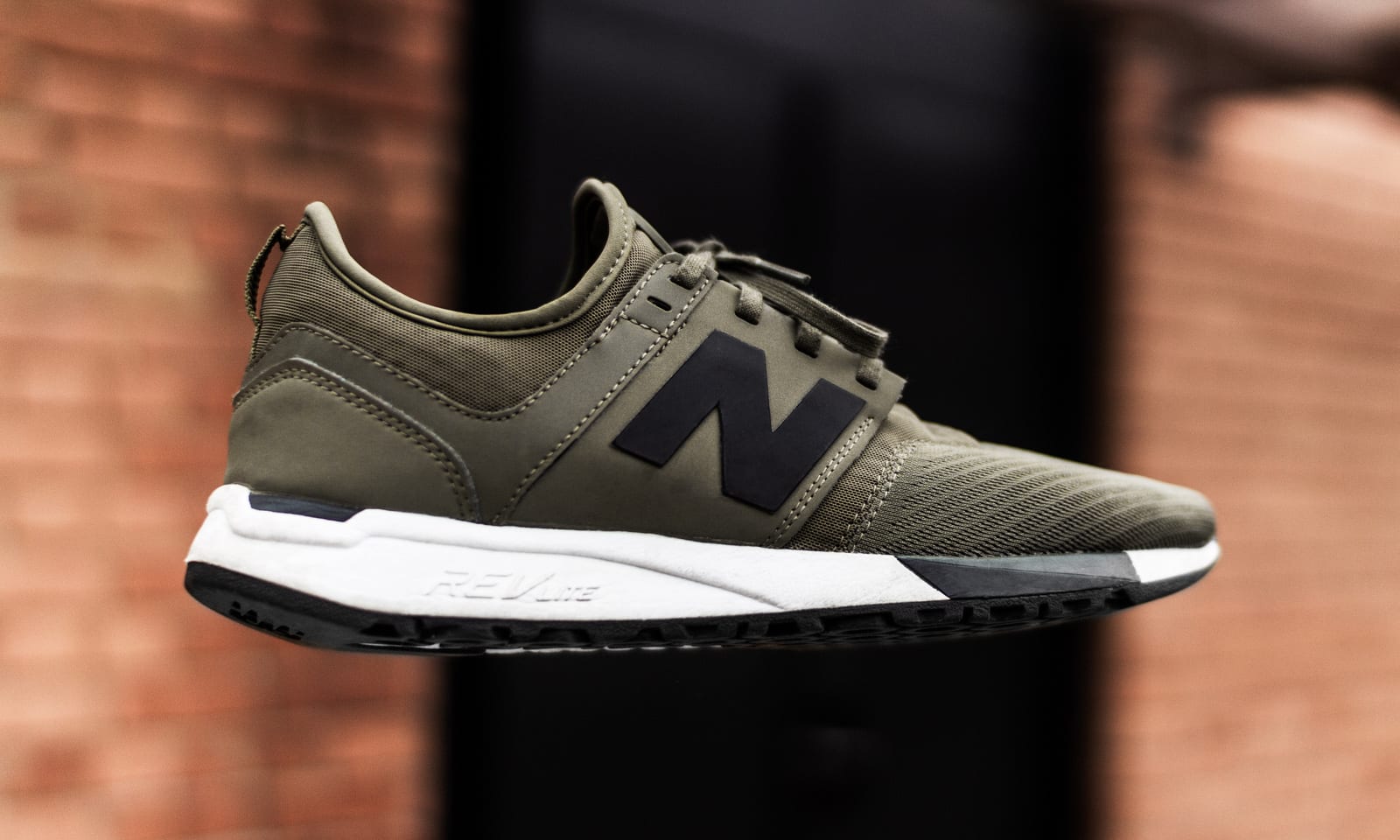 While most types of damage will ruin shoes regardless of what they are, it's always possible for mesh holes or thinner materials to rip, which is less likely on things like leather.
Grip
Although it's often overlooked, the grip provided by the sole of your shoes can make a big difference in terms of how you use them. If you spend a lot of time outside on natural, uneven ground, having a stronger grip makes it far easier to climb up rough surfaces or steep slopes, and it also makes it harder to slip over on wet surfaces or lose your grip if you're climbing something.
There's not really any downside to having a strong grip, especially if you spend a lot of time exercising or taking walks, and you're often putting yourself at greater risk by not having any kind of grip at all. Most casual shoes have some kind of sturdy sole with a ridged grip, but in many cases, they're more or less interchangeable with one another.
Who Makes New Balance Shoes?
New Balance shoes are made by New Balance Athletics, a Boston-based company that produces a big range of sports gear and clothing. Most of New Balance clothing is produced in the United States, rather than being outsourced to other countries, with at least 70% of the manufacturing taking place locally rather than overseas.
While some people will have different opinions on this to others, it's often seen as a good selling point and a sign of quality among by a lot of American citizens.
What do the Numbers mean on New Balance Shoes?
New Balance has a number-based naming system for most of their shoe styles and designs, making it easier to identify which one you're buying without having to look through model numbers of complex names like with other companies. Each shoe also has some letters before the numbers to designate the exact type of shoe, whether that's the gender, the purpose or style.
Each model number is broken down into three parts and written out on the back of the tongue, rather than being on the insole where it can easily wear out from overuse – this makes it easier to re-order the same shoe model if you need a new pair, and also gives you a way to compare New Balance shoes together based on their model numbers directly rather than having to look them up yourself.
For example, a New Balance shoe with the letter designation of WCY and the last two digits of 40 is usually a women's tennis shoe that's been designed for optimal control and stability, whereas one with G and 90 is a grade-school-age-sized shoe that's designed for running-based sports.
New Balance has a full guide to these model numbers on their website, making it easier to find particular types of shoe without having to repeatedly search for narrow criteria over and over again.

How do New Balance Shoes Fit Compare to Nike?
New Balance has a different style of size conversion compared to Nike, so they don't always fit the same scale. For example, a Nike in US size 10 converts to UK size 9, but New Balance's system converts it to UK size 9.5 instead. While these are still similar, they can be different enough to make a shoe not fit properly even if you expect it to.
As a general rule of thumb, for men's shoes, most US sizes convert to 0.5 lower in the UK on New Balance's scale. Women's shoes convert to 2 lower on the same scale, so they aren't identical across both genders. If you're trying to buy shoes for multiple people at once, you'll need to keep this in mind, since it's possible to confuse the two and end up buying a pair that's too small or large for a certain person.
Expert Tip
If your feet are between two sizes, it's almost always a good idea to buy the larger size, since more room is more comfortable than less room.
Did you know?
Slip-on shoes that have laces are incredibly easy to adjust, and they can be much more comfortable than regular laced shoes in a casual situation.