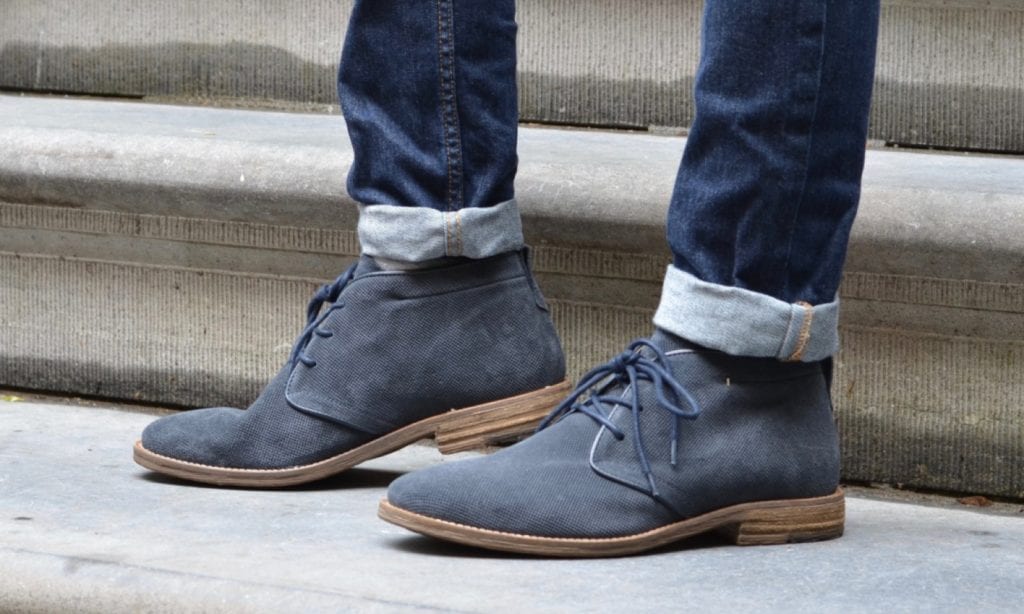 Bullboxer shoes are a fairly new entry into the world of both casual and formal footwear, but are they sneakers worth using? Instead of finding out through long and risky shopping trips, here is a quick review to break down what the Bullboxer sneakers can offer, as well as any flaws they might be hiding.
The Simple Pros and Cons
If you are just here for the basics on the Bullboxer boots and do not want anything deeper, here is a very, very basic overview of what to expect from most Bullboxer shoes.
Pros
Bullboxer sneakers are made with a solid leather design, boasting great durability against physical damage, and weather, and temperature changes. This makes it perfect for casual use in almost all conditions.
The sneakers have an excellent outsole pattern that guarantees great grip on any surface, every time.
The Bullboxer sneakers are comfortable, providing a good toe box and a comfortable leather construction with plenty of support.
Cons
Some Bullboxer sneakers are ideal for informal use, but some customers (both men and women) find the width to be too much. This width can make them feel odd to people who are used to shoes with a low width.
What do Bullboxer Shoes Offer?
Bullboxer is a brand that has been around for quite a while but only recently come back into focus. Whether it is for men, women, or kids, they do an excellent line of mostly-leather shoes in all shapes and sizes. However, Bullboxer products can vary quite heavily since it is easy to segment their shoes into different categories: from the casual shoe to the outdoor boot and beyond.
Leather
The brand covers practically every footwear product in high-quality leather, blending it into the design in a way that most people agree looks good. Unlike some other brands, the company uses a mixture of materials, so some products are made from both fabrics and leather at the same time. More information about the design of each shoe is usually listed in the product description wherever you find it listed.
Material Variety
This variety of materials means that a lot of their shoes and boots are tweaked to suit the situation they are meant to deal with. Outdoor footwear, for example, will be made with tougher leathers, making it easier to explore and wander without wearing out your shoe.
Regular Designs
Another upside of the brand is that they focus mostly on completely normal shoe design concepts. If you are a customer looking for casual wear, for example, there are shoes that still match that without looking too formal.
Visual Designs
Every pair of Bullboxer boots has a specific look to it, usually thanks to two-tone colors and mixed material choices. This gives them a better visual quality and alters their look but does not make them too 'busy.' They may work well in both formal and informal settings, which is something that a lot of other reviews have pointed out.
Consistency
Many other reviews have a very positive opinion of Bullboxer, even when those reviews are aimed at different shoes. No matter what size you are looking at, a lot of people agree that the brand is one of the top choices in terms of overall style, service, and general quality, and this seems to be consistent across all different shoes.
Individual Shoes (and Their Rating)
A review of just the brand would not do enough to address the shoes themselves, so here are some of the most notable Bullboxer offerings, along with how customers are rating them.
Remember that you can see review rating details for free while you shop and can sometimes even see the reviews left alongside the rating that people have given each product. Sometimes, a lower rating comes from support and customer service issues, not from the product itself.
Bullboxer Sneaker
The company's informal sneaker products have an average rating of just over four stars on sites like The Shoe Company, and many people seem to like the product that they receive. While there are occasionally small issues with particular models not meeting the normal quality standards, the five-star rating seems to be the most common.
Charley Sneaker
The Charley Sneaker style is a more classic option that receives a similarly higher-rating, making it one of the company's best options if you want a classic style in the 2021 world. The slightly lower rating is mostly just a sign that some people feel the price is too high, but if you are shopping for something in this style, it is a nice choice.
Toe Cap Boots
A pair of Bullboxer toe cap shoes are a good choice if you want to get more protection with only a single purchase. The rating for these is roughly the same as the others since they take the same kind of design and expand on it with more durability. It may be harder to find these in a kids' size, but in terms of total review rating, they are still quite popular.
The only downside could be that they can have added width around the toe area and that some people consider the synthetic lug sole to be a bit weak.
Georgi Boot
These zipper-closure boots follow the design trends of other boot types in the same category. While some reviewers think that they do not look the best for their price, if you want more practical items of clothing, this provides a good look and a simple zipper system.
Chukka Boot
The Bullboxer chukka boot is designed with a removable insole, which will almost always push the review rating up higher. Elastic lace-up closures and a good overall design compared to most shoes make it one of the top offerings for 2021 customers, but they will not be available in each online shop you find.
Are Bullboxer Worth Using?
There will always be consumers that agree and disagree over brands, and in this case, Bullboxer has a lot of positive review rating scores with occasional misses. Like any footwear company, there will always be at least one negative review for each option since nothing can be perfect. However, the information in these review rating posts can help you get the context as to why the rating is so low.
Support
For some people, the issue is customer service. You do not need an account to contact their support or sign up for their newsletter: you can just search up their support page, enter an email address and name, and use the other boxes to send a message straight to their team. This means that you effectively only need an email address, which is easier than many other sites that require a full email-activated account.
Quality
You can easily search for opinions on specific Bullboxer-branded shoes. Most purchasers agree that they are close to being a top option on the market, although this obviously depends on what each buyer considers "top quality."
Either way, there are a lot of opinions pointing towards Bullboxer either being a top brand or having the potential to be a top brand. If you find a specific design that you want to know more about, you can search for it specifically and find plenty of opinions about how it stacks up to other shoes in the same price range.
Sources: