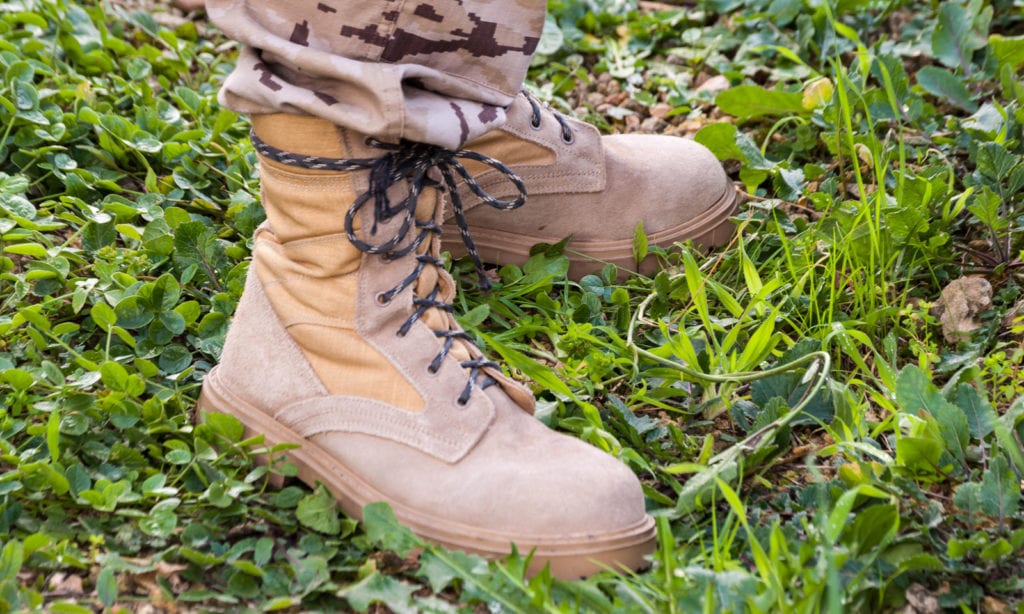 Introduction
Combat boots are trending right now in 2021, and everyone wants to shop for a great pair. But working out what to pair with chunky footwear like this can be difficult, and finding the right combo to wear together with your combat boots to fit your image and look takes a bit of thought. But don't worry! We are here to help you with some ideas for how to wear combat boots and how to fit them with your look. So before you put your boots on, check our guide below to find out all you need to know for the perfect edgy-chic style in 2021!
How to Wear Combat Boots
Combat boots and similar boot styles are a really big deal in 2021, and you can wear them with anything from casual wear to a chic blazer. People are sure to comment on great fashion styling with combat boots in 2021, and there are a number of tricks and ideas you can try to add a little flair to your 2021 combat boots casual fashion.
Wearing Combat Boots with Leggings
If you are wondering how to wear combat boots with leggings, you will be pleased to hear that this style is one of the easiest to pull off on our list. Leggings and combat boots is one of our favorite ways to wear combat boots in 2021, and you probably have almost all of the items you need for a great look already in your closet. Most women have at least one pair of leggings somewhere, even if you do not wear them often!
One of the best ways to wear combat boots with leggings is to combine your boots with a pair of faux leather leggings for an effortless fall outfit that looks great at any time. Many women list faux leather leggings as a favorite element of many outfits, going well with everything from a dress to a jacket or a sweater, and they work perfectly with sturdy black combat boots.
This is a great combination for outfits, as the slim black faux leather leggings combine with the chunky design of the combat boots to really emphasize the shape and length of your legs. Pair them with a dress for a bit of class or a shirt jacket for a more casual fall outfit!
Combat Boot and Jeans combo
One of the best ways to wear combat boots in 2021 is a simple combination with jeans. There are a few different ways to wear combat boots with jeans, though, depending on the specific types of jeans you want to pair with your combat boot style.
One of our favorite ways to wear combat boots with jeans is with a simple pair of plain black skinny jeans. This is a simple style of outfit, and the leather or faux leather of a slick pair of combat boots looks great with plain black skinny jeans in any style. Pair this with a warm fall coat or any other outfit elements that appeal to you, and you will see why so many men and women love wearing combat boots with denim.
Another of our favorite ways to wear combat boots, and one that you might see a post about on almost any cool outfits site in 2021, is a simple casual pair of long boot cut jeans. You can pair this look with any kind of jacket, sweater, or coat in winter for a cool, classy look that you are sure to love. This look works with any color of denim, and you can push it a bit more casual with an oversized top or ripped jeans, or leave it a bit slicker with chunky blocks of flat color.
A third way to wear combat boots with denim is to lean hard into winter fashion and the quirky looks of 2021. Simple boot cut jeans or similar, combined with a really long cardigan, jacket, or winter sweater for that swooshy look that feels great when you are wearing it is the perfect choice.
How to wear Combat Boots with an all black outfit
One of the slickest and classiest ways to wear combat boots is with a completely monochrome outfit where everything is black. This is one of the trickier ways to wear combat boots and pull it off, but if you are wondering how to wear combat boots with a bit more flair, this is a great option.
The key to combining combat boots with monochrome outfits is texture. If you have got a favorite ruffled dress, as many women have in their closet somewhere, try that out. Otherwise, your favorite ribbed sweater is a good option to wear with your combat boots.
Many women make the mistake of combining combat boots with a textureless, flat monochrome outfit. Do not do that, even if it is all your favorite clothes. The key difference between a good outfit and a bad one is a range of textures to add visual variety and lift an alright combat boots situation to a favorite outfit.
Conclusion
Combat boots are many people's favorite type of boots at the moment, and that is for a good reason. They are solid and practical boots, and they look great with a wide range of different styles. If you have got a pair of combat boots that you have been looking to try some more outfits with, or you are looking to buy some new boots, try our ideas above as a start point, and then feel free to experiment.