Choosing the Best Bowling Shoes for Women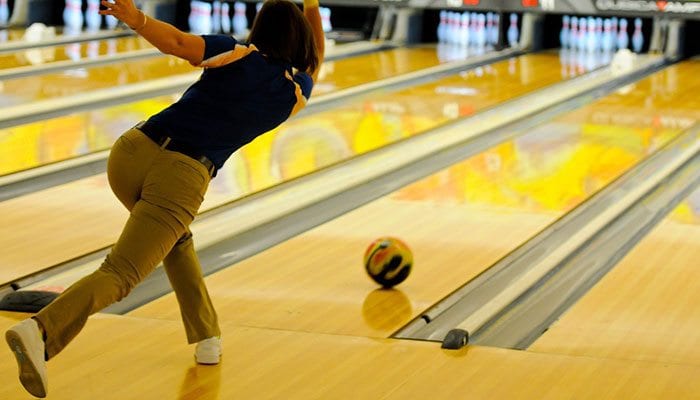 If you are into bowling, you know that the right shoe can make or break your game. Sure, your chosen ball and your bag are critical elements, but your shoes will keep you on your feet and ensure that your bowling league is super impressed with your style. When purchasing women's bowling shoes, you need to consider durability, fit, insole, and outsole. Each feature will play into whether or not you are truly happy with your bowler shoes.
The outsole of a bowling shoe is quite different from your standard sneaker. This is what makes or breaks a bowling shoe. When you bowl, your shoes need to slide, and a great pair of bowlers' shoes will do just that. The price range of shoes made for bowling can be pretty drastic. When looking at the price, high-end versions are going to last longer and tend to be constructed a little better. Low-cost options can work well for a budget buyer, but they may not offer much when it comes to durability. A lack of durability will have you investing in women's bowling shoes more frequently.
Investing in bowling shoes that are safely within your price point can mean quite a decent amount of shop time, but with this guide, it will be easier than ever to sort out the winners from the losers. Sure, you can continue to wear the free bowl shoes from the local lanes, but they will not give you the overall quality or improved performance you will get when purchasing a pair for yourself.
3 Bowling Shoe Categories
Most people don't realize that there are different categories of bowling shoes. You have the free footwear that you rent from the lanes. Then there are athletic bowling shoes and professional bowling shoes. Each type of shoe is different, and one will be perfectly right for your price range, be it high or low.
Rental Shoes
If you only need a pair of women's bowling shoes a few times a year, borrowing a pair from your local lanes rather than heading to the pro shop could be the right thing to do. Some bowling alleys will rent them to you for free while others offer them for a low cost. If you are a frequent customer at the bowling alley, say you go six or more times in a year, you can invest in a low-cost pair of women's shoes and know you are the only one wearing them. If you are concerned with price, low-cost options for infrequent bowlers are in abundance.
You can spend less than thirty bucks and pick a pair up that will last you for years. You can also sign up to websites like Dick's Sporting Goods to receive email notification of deals they may be offering. This can save you money and make your time at the shop limited. Simply throw them in your cart and wait for them to be delivered – it's as easy as that.
Athletic Style
If you are a beginner or an intermediate bowler, athletic style women's bowling shoes may be the option you need to add to your cart. Customer reviews show that these fit almost like a sneaker and are free from the pinching that some customers find with professional footwear options. This type of footwear will give you the sliding sole that you are looking for. This sort of shoe will also hold up reasonably well. You can sign up for email offers when looking for this type of footwear. Plus, they won't likely change your approach in the lanes.
When it comes to price, high-end options are available and work well for frequent bowlers. However, many lower-cost options work for those that only bowl once a week. This sort of footwear is going to perform and fit better than those you would rent from the lanes.
Performance Shoes
High-end performance shoes, like the ones you see at the pro-shop, can be purchased online or in stores. Here again, email offers can save you a lot of money when purchasing performance women's footwear options. Adding them to your cart and providing an email address may lead you to even better discounts. This sort of shoe is designed for customization.
You can get different soles for each foot. One of them will be a braking shoe, and the other is a sliding shoe. Right-handed bowlers will have the sliding shoe on the left foot and the braking shoe on the right. This gives the bowler more traction and helps stabilize your body. You can also change the insole of this type of bowling footwear. This will help match your slide style and the surface that you are bowling on.
Conclusion
Not all women's bowling footwear is created equal. Knowing the style you need for your women's bowling footwear options will ensure you find the perfect fit to improve your game. Using your email address to sign up for sale alerts and offers can save you a lot of money. Most big brands offer email sign up and provide you with discounts when you shop for women's footwear on their sites. Getting the right slide, cost, and fit from your women's bowling footwear will keep you comfortable and continue to help you improve your game overall.