How to Wear Chukka Boots with Anything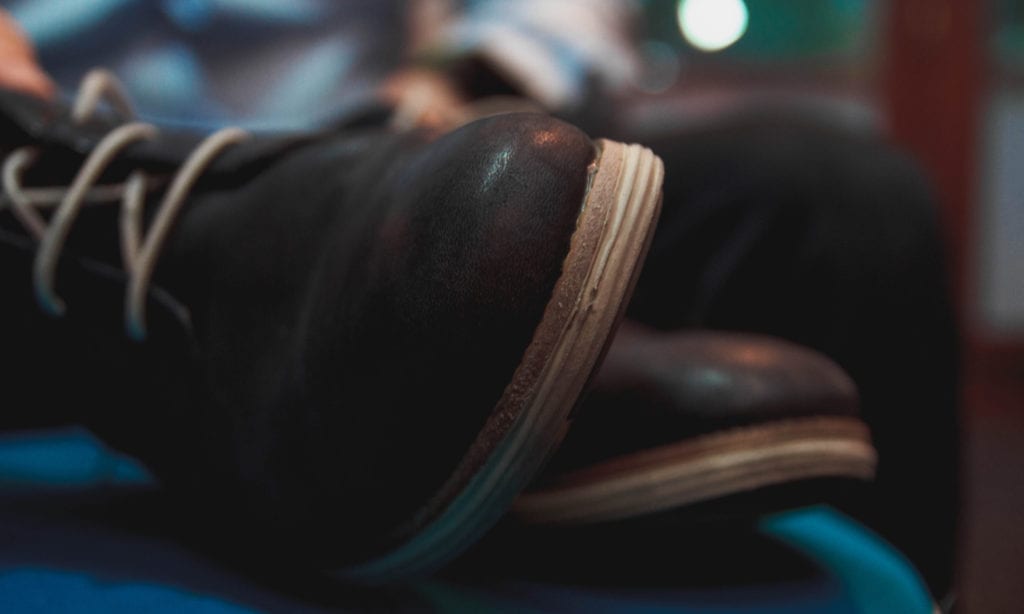 Every good men's wardrobe includes at least one pair of chukka boots for men, the ever-popular style of boots with two or three eyelets that works for every man for every occasion, from casual occasions to business casual and semi-formal. Otherwise known as the "desert boot," a pair of chukka boots are great features of almost every wardrobe, no matter what your personal style or choice of shirt or other shoes is.
But not every man is entirely confident about how best to wear a pair of chukka boots – you have been to the shop for your shoes, but you are still not sure about the rest of your outfit. Let us fix that with a little help and a guide. Below, you will find our chukka boot guide: an introduction to the chukka boot (or desert boot) and how to wear chukka boots for men, as well as our privacy policy and other additional text.
No matter what your fashion sense, choice of style, or sense of dress may be, or your privacy preferences, we are here to help out and make sure you know how to make any outfit look great with the help of this classic style of footwear for men. So no matter what you are used to wearing, read our guide to how to wear chukka boots and the appropriate outfits and styles for them today!
What Are Chukka Boots?
Chukka boots, sometimes also known as Desert boots, are simply designed ankle-high leather boots that can be worn in many styles. They have ankle-high uppers made from suede or leather and soles made from leather or rubber. Rubber soles tend to be sold as "desert" style, while leather soles are generally just sold as classic chukka boots, no matter whether they are brown or black. Chukka boots typically have an open lacing system and only two or sometimes three eyelet pairs, but this can vary significantly between different makes and styles.
There are many different styles of boot that are generally classified as chukka boots, however, so attempting to define the specifics of what is and what is not a type of chukka boot can be time-consuming and frustrating. It is better to treat chukka boots as a wide umbrella covering several different types of boot!
The main features that you will find in all varieties of chukkas, from desert boots to classic chukka boots, are the length of the ankle and the rough design and shape of the uppers. Other than that, the materials and construction used in making chukkas can vary a great deal, but chukka boots are always designed to reach up to the ankle, not going any further up than that. This mid-length design is made from two pieces of leather or suede, known as a read sheet and a front sheet.
Each of these is made from a single piece of material, and the front of the boot doesn't have many eyelet pairs: usually only two or three eyelets- not more than a pair or two different from that. The number of eyelets on these shoes is the design element that is most often used to identify this style of boots; chukka boots are limited to this number of eyelets, and similar styles of shoes with differing numbers of eyelets are not true chukka boots, no matter how great they might look!
Chukka Boots and Desert Boots: What's the Difference?
In most cases, the desert boot and the chukka boot are completely interchangeable. Desert boots are often just an alternative name for chukka boots, and any advice on how to wear chukka boots will also apply to wearing desert boots. That doesn't mean that they've always been exactly the same, though. Technically, all desert boots are chukka boots, but not all chukka boots are desert boots! If you are looking to wear chukka boots, then you can wear any kind of chukka boots without having to worry too much about which type.
Desert boot designs are based around the designs of footwear that British army soldiers used to wear in the early 20th century and have a couple of common design features. In general, they have a crepe rubber sole rather than the leather sole that many chukkas have, and they tend to look a little more casual in style. That means they are built from more rugged materials, with uppers made from suede rather than leather, and often in slightly thicker and tougher sheets.
These shoes are ideal for wearing with jeans, and many men like to wear them as work shoes. Stores such as Clarks will sell these under the name "chukka boots" in most cases, though, so you don't need to worry about it too much when you next go to the shop looking for chukka boots to wear.
Wearing Chukka Boots with Casual Styles
Let us start by taking a look at how to wear chukka boots in casual occasions. Most styles of chukka boot for men are perfectly suited to casual wear, but suede chukka boots, available from any shop such as Clarks, are the most common option for most casual occasions, rather than leather boots. Chukka boots are flexible and are one of the easiest types of boot to make look great with jeans or other pants that almost every man has easily available. They can also work well with a wide range of choices of shirts and jackets, or you can even wear your chukka boots with a comfortable, casual sweater.
Try pairing a pair of suede boots or brown leather chukka boots with regular blue jeans, a plain white button-down shirt, and a denim jacket for the perfect casual wear style for any day. You shouldn't have to buy anything beyond the contents of the closet of the average man, and this will take minimal time in order to get a great look today. All of the elements of this look are highly versatile and can be worn as part of almost any casual outfit.
Next time you want to go out in a comfortable, casual style, that denim jacket, jeans, and brown suede chukka boots combination is a reliable favorite that works well in every way. Just make sure you pick a casual style of chukka boot, such as a brown suede pair of classic chukkas for men, in order to get the most of your more relaxed outfits.
Wearing Chukka Boots with Smart-Casual Looks
Because of their classic look and rounded toe, a pair of chukkas can look great with smart casual fashion as well as more relaxed looks. A pair of black chukka boots in leather should be your first choice here, but if you don't want to go to a shop like Clarks and shop to buy another pair, dark brown leather boots will do. Black leather chukkas bring a slightly more formal fashion to your style and combining them with chinos and a polo shirt will bring a level of sophistication and perfect smart-casual style to any occasion you like.
Pairing your black or dark chukka boots with black jeans, a t-shirt, and a blazer style jacket or slick-looking sweater is a good start, or you can take it to the next level and try dark chinos or a similar type of trousers with your black chukka boots if you want an alternative way of looking smart but still relaxed. Either way, dark-colored trousers, and a sweater or jacket is a must.
Again, most men have all of the items of clothing they need in order to dress according to this guide; all you need is a polo shirt or t-shirt, some sort of sweater or jacket, and some black jeans or chinos, in addition to one pair of chukka boots.
Chukka Boots and Business Casual Styles
It is not just casual looks that chukka boots suit so perfectly. This style of shoe works with business casual outfits for men just as effectively as it can be used to suit jeans and polo shirts. For a smart look, try a pair of sharp leather chukka boots (not suede!) with whatever trousers or chinos you like to wear, and that feel right for a more formal event. You can then dress down with a polo shirt and a cashmere sweater, or dress up a bit with a white t-shirt and a blazer or lightweight suit jacket.
For best results, black or darker brown chukka boots are the right choice here – avoid suede if you can, as suede footwear is best worn as part of a more casual look. If you want to look even sharper, pick a chukka boot shoe style with a leather sole, as these tend to be a bit higher-end and the best footwear choice for formal events. The sole isn't as important as the upper. However- nobody will see your sole, but it is important for the tops of your shoes for men to look the best possible, never mind what the sole might be constructed from.
You could pair your boots with a single color button-down top for more formal occasions, but don't feel you need to go to the shop and buy one. A t-shirt or other casual top works fine and is generally more versatile. You also don't need to show off with a tie and pin, which would be a level too far – if you don't know how formal you need to be, use your judgment and go with a clean top in a plain color that doesn't show off too much, and chinos or other similar pants.
Leather Chukka Boots
Leather chukka boots are generally tougher and more durable than suede models, as well as looking a bit more formal than a suede boot. These are well worth buying, despite their generally higher price, because a good sturdy pair of leather chukka boots can last for years if you look after them properly, keeping you looking your smartest and feeling your most comfortable in any situation without showing anywhere near as much wear and tear as most pairs of suede chukka boots. A good pair of leather chukka boots can take most outfits to the next level!
Suede Chukka Boots
Suede chukka boots, sometimes sold under the name "desert shoes," have a more casual look than leather and tend to be a bit less durable. However, this type of boot is cheaper and works just as effectively for the majority of situations. They'll last effectively enough, as long as you don't use them for construction projects or anything like that, and if you know how to take care of them, then they won't show too much wear and tear.
Expert Tip by Alexis DeSalva Kahler
When deciding which style of Chukka boots to wear for each occasion, remember that suede is often better suited for casual occasions, while leather is a better choice for more formal events.