The Importance of Choosing Quality Footwear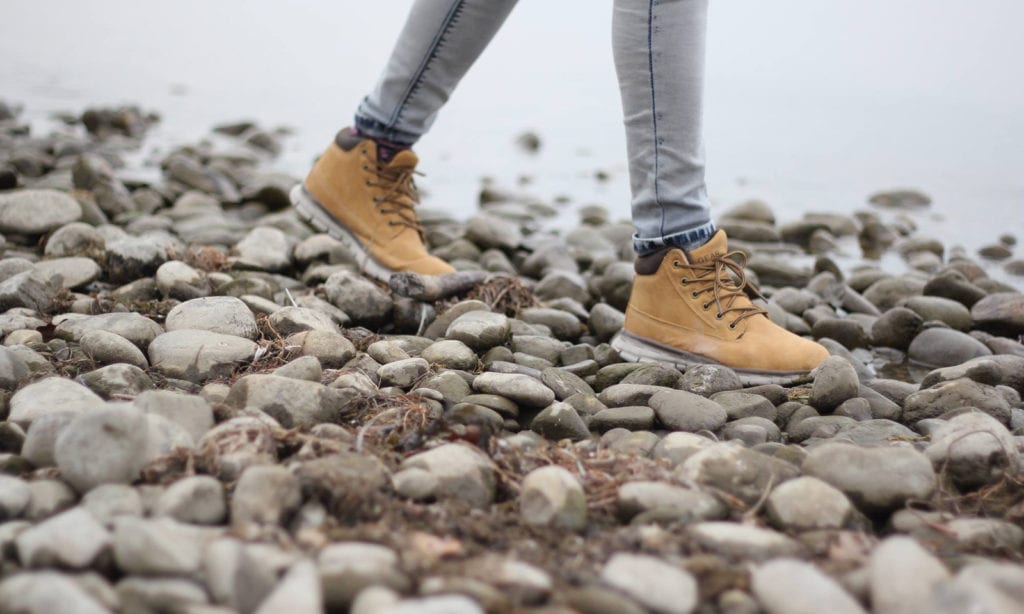 The majority of individuals will purchase a new pair of shoes based primarily on the appearance and aesthetics of the shoes as well as whether the shoes are suitable for their desired purpose.  However, the health of the feet and the quality of the footwear are often overlooked and can, therefore, cause health problems if unsuitable shoes are worn for a prolonged period of time.  Here at ShoeAdvisor, we have determined six important considerations to make before you purchase new footwear, highlighting the importance of choosing quality footwear.
Sizing Issues
When choosing quality footwear, you will be presented with a wide range of sizes and widths for you to discover the perfect sizing combination for your feet.  Shoes of lesser quality will possess fewer options for sizing and may result in your feet compromising comfort, particularly in the width area.  Additionally, many quality shoes can be purchased from quality footwear specialists who will measure your feet for you and find you your perfect size and fit.
It is important to remember that as your feet are used throughout the course of the day, they will widen slightly and so footwear of a lesser quality may restrict the comfort of your feet and may result in inflammation of the feet and particular friction of the toe area.  Choosing quality footwear will mean that better quality materials are used, which is then able to widen with your feet and prevent friction and pressure on the feet.  In extreme cases of prolonged use, wearing shoes which are too narrow or too small for your feet may cause health issues and even deformities.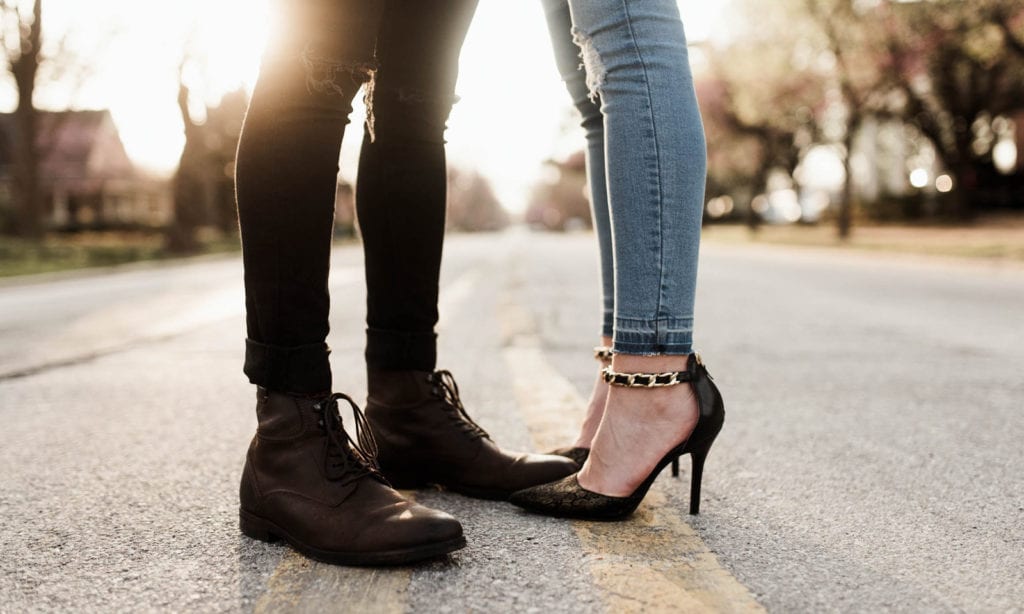 To choose the correct sizing when purchasing high-quality footwear, visit the shoe store at the end of the day when your feet are at their largest, providing you with a good idea of how much your feet will grow throughout the day when you are at work.  Adopting this method will mean that regardless of how much your feet widen during the day, you have purchased the largest size shoes required by your feet.  It is also important to remember that it is advised to get your feet measured every time you are aiming to purchase a new pair of shoes as your feet can change as you get older.
A key fact to remember when choosing a quality pair of shoes is to ensure that there is at least ½ inch of space at the end of each shoe and that both the left shoe and the right shoe are long enough and wide enough for your feet to be comfortable.  Your quality footwear should feel 'snug' without feeling tight; walk a few steps immediately to check the level of comfort.  Additionally, remember that your quality footwear should not be loose either; the fit of your shoes should be close enough to support your feet as a loose fit will mean that your feet are not supported and could similarly cause injury or health issues.
Ensuring Comfort
Choosing quality footwear will prevent discomfort due to higher quality materials being used in addition to finding your specific size.  Extra care and comfort features are inputted in quality shoes, such as higher-grade insoles and interiors, whereas lesser-quality footwear will possess the bare minimum of these features.  If your feet are comfortable, then you can be certain that your feet are also healthy.  Quality footwear should support your feet and provide cushioning as you walk or run, preventing impact injuries through providing shock absorption and high levels of comfort.
Additional factors to consider when valuing the comfort of your quality footwear is that you should not have to 'break-in' your shoes; quality footwear which is measured and fitted correctly should feel comfortable immediately and if your footwear does not feel comfortable immediately then try an alternate size or style.  Your toes should be free to 'wiggle,' indicating that you possess sufficient space at the front of your shoes; if your toes are too restricted, this may increase the chance of health issues and may hinder your ability to run.
In addition, to assess the comfort level of your footwear, ensure that you wear the same type of socks that you would normally wear with that style of shoe on the day that you are fitted for your quality footwear.  Wearing thicker socks, or thinner socks can change the level of comfort you experience with your quality footwear.
Moisture Regulation
Most individuals will wear a pair of shoes for the entirety of their working day, perhaps in the region of ten hours, including the commute.  This means that your feet are trapped inside of your shoes for the entire period and can become moist with sweat, particularly on a hot day.  Wet, warm feet can become a breeding ground for bacteria and can potentially cause your feet to contract conditions such as the irritating athlete's foot.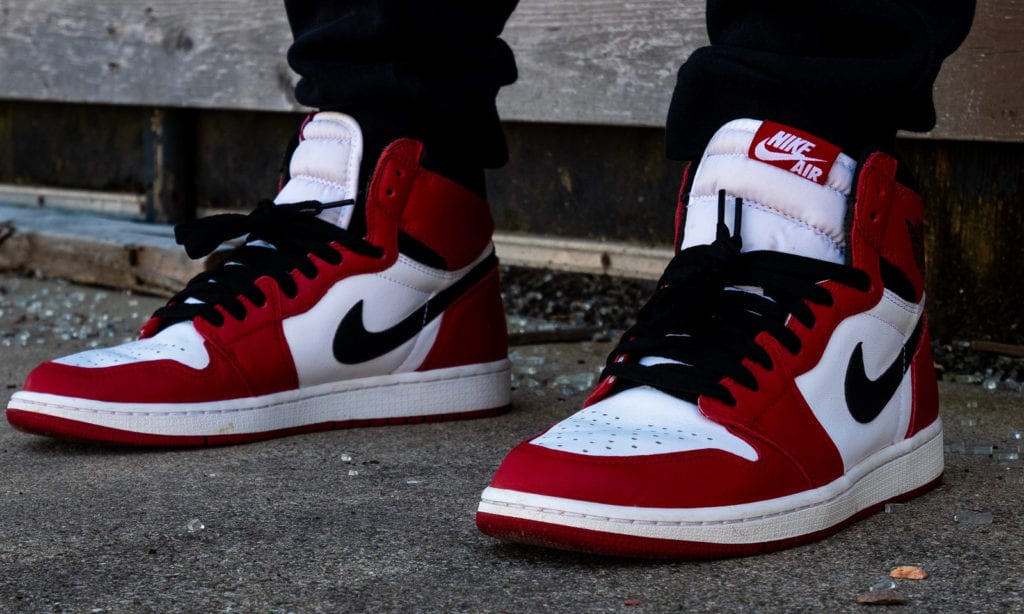 Choosing quality footwear which regulates this moisture is important as the feet will be allowed to breathe, and the health of your feet will thrive.  Additionally, choosing quality footwear which is made from breathable materials which can absorb such moisture is a perfect choice.  Leather is a prime example of such a material to look out for.
Odor Prevention
If your feet cannot breathe and moisture builds and breeds bacteria and fungi, inevitably foot odor will occur.  Foot odor is unpleasant for others to smell and is particularly embarrassing for the individual concerned as it can be a sign of poor foot hygiene, so by choosing quality footwear you will enable your feet to breathe and therefore eliminate this problem.  Quality sneakers can be a perfect choice for choosing quality footwear which breathes and allows odors to be prevented, ensuring that your feet can breathe, and that moisture can be absorbed, therefore preventing odors.
Saving You Money
Purchasing quality footwear should provide you with the knowledge that you are purchasing shoes that will last a relatively long time, even many years.  As long as you keep your shoes clean and look after them well, quality footwear should be able to easily last for this duration of time.  Lesser quality footwear may become easily scuffed or marked and may appear beyond repair after only a few short weeks.
Furthermore, the sole may become worn, and a hole may appear after a short time.  Choosing quality shoes will prevent this, and in the long term you will receive great value for your money; while quality shoes will no doubt cost more money to purchase than footwear of lesser quality, you should receive a longer period of usage and will, therefore, save you money in the long term.  To extend the useful life of your shoes, alternate between pairs of shoes every other day, and treat your footwear with an appropriate balm or polish, dependant upon the manufacturer's recommendations to keep the material hydrated.
Injury Prevention
Choosing quality footwear of the correct size can help to prevent possible injuries, particularly if you partake in sports.  Your feet can also widen when you exercise, and so this is an important consideration if you are aiming to purchase quality footwear for a particular sporting purpose.  Quality footwear will cushion the feet and provide shock absorption, preventing possible injury to your feet.  Choosing footwear of lesser quality, however, will mean that such cushioning and shock-absorbing features will be omitted which may possess a detrimental impact across your feet and could cause you serious injury when partaking in sport.

A key assessment to carry-out to assess the support which your quality footwear offers your feet is to check whether the shoes grip your heel; if your heel moves inside of the shoe when you walk or run, then the shoes are not providing a sufficient level of support for your feet.  Again, a lack of support can increase your chances of injury, particularly when running.
A further assessment to make is checking the quality of the sole of your shoes, assessing their level of grip and protection for your feet.  If you play a particular sport then make sure that you wear the correct footwear; every type of sport requires different protection for the feet, and so wearing sport-specific shoes will increase your level of protection and again help to prevent injury.
Overall, choosing quality footwear is important for the health of your feet in the prevention of deformities and injuries, additionally preventing odors and reducing the level of moisture evident inside of your shoes.  Quality shoes are made with higher-grade materials that allow your feet to breathe and stay cool; while higher-quality materials will result in a higher price tag, such quality shoes will result in continued usage for many years to come, providing that you look after and care for your footwear.