Shaq's Large Feet and Even Larger Heart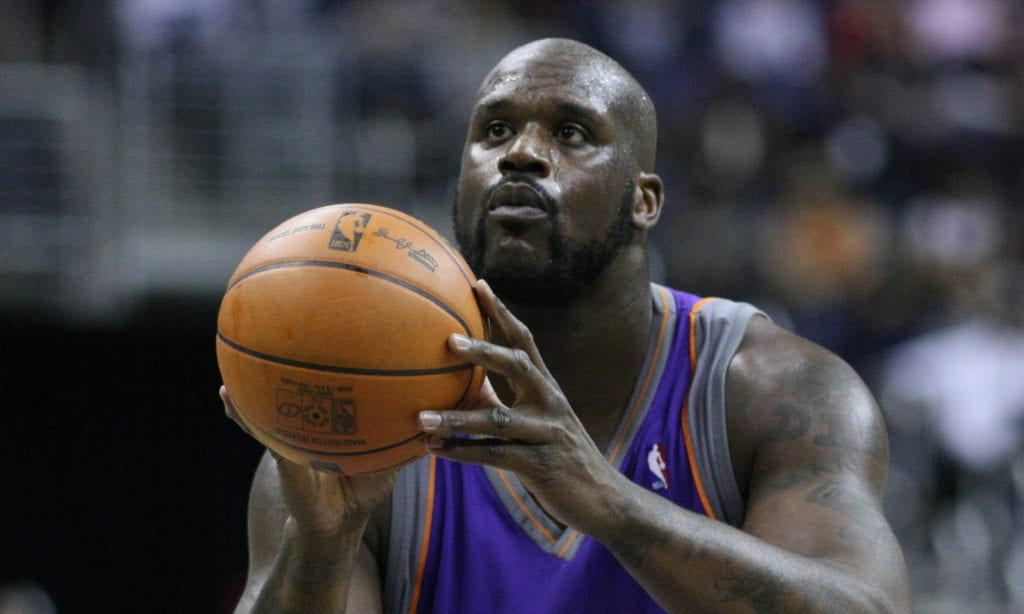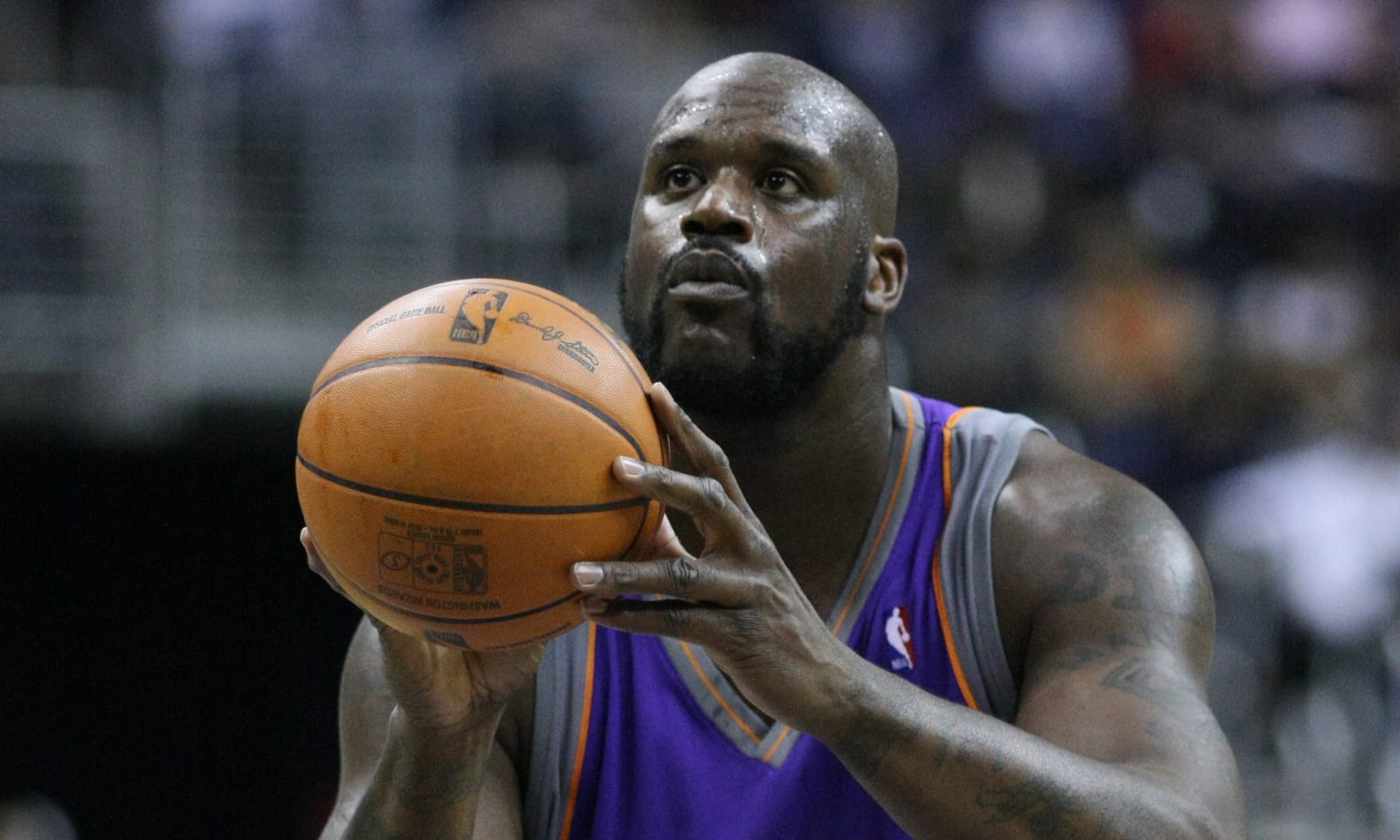 Shaquille O Neal
The basketball legend Shaquille O Neal is an NBA superstar who's playing career spanned a total of 19 years. But, Shaq is famous for his large feet, so what size shoe does Shaq wear? Reaching an impressive 7 feet 1 inch tall, Shaquille O Neal is a giant of a player who wears a size 22 sneaker. While the average NBA player's 6-foot 7-inch height is extremely tall in comparison to the standard 5 foot 9-inch American man, O Neal's size is even more extraordinary. Furthermore, with the average NBA player possessing size 13 to size 14 feet, O Neal possesses enormous feet that are traditionally difficult to find shoes that fit perfectly.
Sneaker Brands
Aside from his amazing basketball career, O Neal has helped create a much sought-after brand of sneakers ensuring that there is a choice of footwear that you like, predominately tailored to individuals with big feet who ordinarily would not be able to find designer sneakers in their size. Teaming up with Reebok, O Neal created the Shaq Attack line of sneakers, providing high-end basketball shoes across a diverse range of shoe sizes. Reebok released a wide variety of Shaq Attack shoes in a range of different colors and styles, enabling you to choose the colors that you like, and utilized the Reebok Pump technology.
Of course, this footwear was offered in a multitude of different shoe sizes. Furthermore, to enable his sneakers to reach a more affordable market, O Neal then worked with Dunkman, ensuring that stylish basketball shoes were also available to purchase in larger, unconventional sizes for a much lower price. Further designs of Shaquille O Neal shoes were then linked to the Li-Ning brand for a special series of signature shoes. Currently, there are many different choices of O Neal sneakers in a choice of price brackets and offering different designs that you will like.
Helping Zach Keith
When Shaquille O Neal was a kid, he would love to play sports, but finding pairs of shoes that were big enough for his feet was a tumultuous task for his family. Of course, big shoes will also result in big price increases, and so purchasing shoes larger than the average shoe size was problematic and expensive for O Neal and his family. This understanding and empathy manifested in a recent event regarding a 13-year-old boy who currently wears size 18 sneakers.
The parents of Zach Keith were finding it difficult to provide the correct footwear for their son due to the size of his feet as well as the increase in footwear prices for bigger feet. It was also difficult finding footwear that Zach would like to wear, being a fashion-conscious teenager. Shaquille O Neal soon stepped in, however, and said that he could relate to Zach in reminiscing about when he was a tall kid who wears much larger than average feet and his parents could not afford the enormous prices to provide footwear.
Shaq met Zach at the Friedman store in Atlanta, where O Neal surprised Zach with a series of new sneakers in his size as well as a dress shoe. Zach's mom, Brittany Keith, said that she was overwhelmed with the gesture and also could not believe the number of pairs of footwear that Shaq purchased for her son.
Brittany was relieved and said that the help that Shaquille O Neal provided to her son was going to help so much and was also going to ensure that she did not have to worry so much about new footwear and her son's evergrowing feet. O Neal purchased ten new pairs of footwear for Zach, enabling him to choose the footwear that he prefers, helping him play his favorite sports and also providing dress footwear for other occasions.