13 Best Basketball Shoes in 2021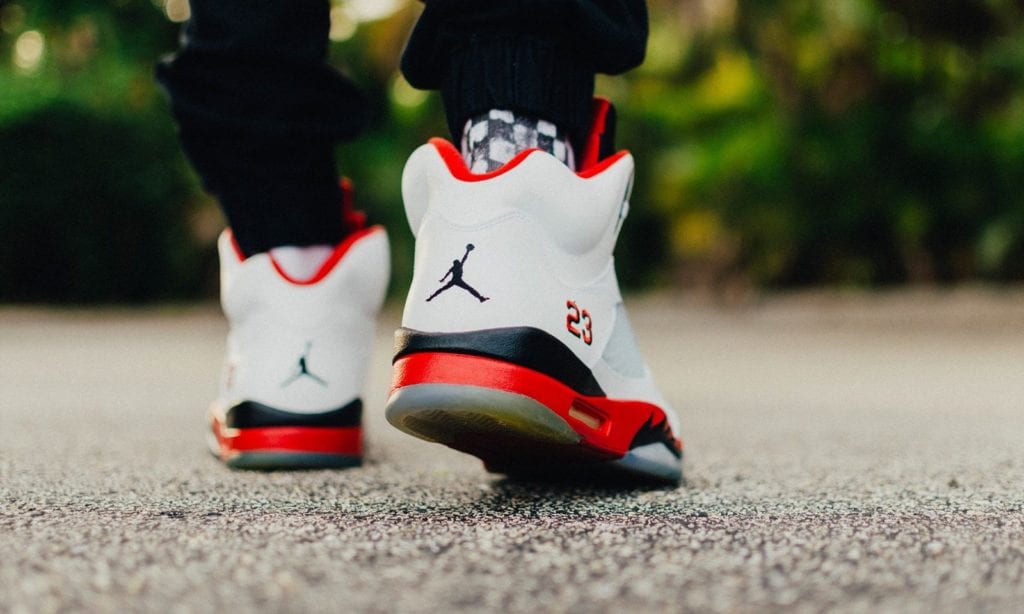 Basketball isn't an easy game to play, and you never know when your chosen basketball shoes might need to be replaced. Whether you are getting replacements for your old set or buying your first-ever pair as a brand new basketball player, understanding the best options and features on the market can really help you get a handle on what matters most. If you don't know where to start your research into shoes for basketball games, then you will want to make sure that you at least know some of the more popular designs and brand names.
Below are thirteen of the best basketball shoes on the market at the moment, as well as details about what makes them so good and the specific reasons they are worth picking up for yourself.
View the Best Basketball Shoes, Below.
1. Nike Lebron 17
Named after the famous player himself, these shoes make heavy use of a heel-based Max Air system to provide far more force absorption than any previous shoe type. Not only does this help you avoid foot fatigue and pain, but it also allows for faster and more responsive motions while you are playing, as well as making it easier to handle sudden changes in direction. To make this even easier, the wide collar provides a comfortable but easy-to-slip-on feeling that 'locks' to your feet during a game and the pod of soft foam below the heel adds more cushioning in the areas it matters most. Not only that, but the heel itself has plastic clip wraps that keep the shoes tightly attached to your feet, preventing them from falling off.
These basketball shoes combine great shock absorption with a design that can stay bound to your feet for longer, making sure that you stay mobile throughout the entire game.
Check Price on Amazon ➞
CHECK PRICE ON EASTBAY ➞
2. Air Jordan XXXIV
Lightweight and responsive basketball Air Jordan 34 shoes are built around a tough, stable insole that uses an unconventional design, providing far more support as a result. The Zoom Air cushioning on the inside can redirect the force of your steps to keep you springing along during challenging games, and the rugged traction on the bottom is made from multi-directional treads that can make any court feel easier to traverse. Thanks to the breathable tongue and upper section, sweat is much less of a problem, and extra collar padding stops your foot from slipping right out when moving at high speeds.
The Air Jordan 34 is a shoe that can support you through all kinds of basketball games, regardless of court type or how intense things are getting.
Check Price on Amazon ➞
CHECK PRICE ON EASTBAY ➞
3. Nike Zoom KD 12
The KD 12 is a Nike shoe that focuses on fast responses, using a Nike Zoom Air cushioning system to provide better movement and make it easier to control where your feet go. The design has a second air zoom unit in the heel to make your steps even more bouncy and fluid, while the multi-directional layers of the upper surface ensure that it can withstand all kinds of punishment. The overall shape of the shoe allows the player to 'lock down' onto the court at any time, and the improved comfort ensures that foot fatigue won't ruin their game. Aside from these features, the shoes are also flexible and very easy to wear, making them ideal for all kinds of players.
These high-performance basketball shoes are perfect for anybody who wants to stay prepared and move quickly on any kind of court.
Check Price on Amazon ➞
CHECK PRICE ON EASTBAY ➞
4. Under Armour HOVR Havoc 2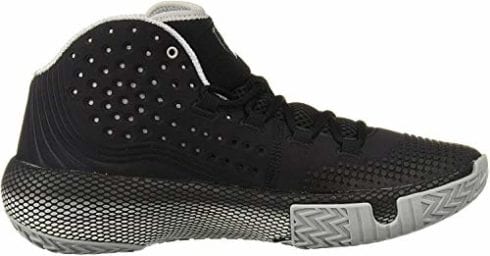 These Under Armour shoes use a lightweight and breathable design that allow for fast movement and rapid cooling, working to support your feet and keep you cool while you are moving across the court. A sockliner made from die-cut EVA materials increases the energy return of every step, pushing you further and making it easier to keep going past your limit. The improvements to the underfoot cushioning prevent foot fatigue from setting in, and a midfoot shank provides greater support and stability throughout the game. Not only that, but the simple tongue and webbed laces mean that you can easily tighten them around your feet.
These are great basketball shoes for the average player that just wants protection and stability during their game, no matter the circumstances.
Check Price on Amazon ➞
CHECK PRICE ON EASTBAY ➞
5. Adidas Dame 6
Designed as a signature shoe of Damian Lillard, this basketball shoe design uses an ultra-light construction that keeps movement easy without sacrificing protection. The outsole has a herringbone design that increases your grip and improves your ability to stop quickly, while the light cushioning keeps you comfortable and lets you move for longer. This cushioning doesn't get in the way of your ability to play, though, and simple webbed lace-up design means that you can get a sock-style fit with ease. Once they are on, you will also benefit from the breathable materials that offer natural cooling mid-game.
These shoes are lightweight and extremely effective, making it easy for players to stop while also keeping them moving as often as they need to.
Check Price on Amazon ➞
CHECK PRICE ON EASTBAY ➞
6. Nike Kyrie 6
Named after Kyrie Irving, these basketball shoes are designed to copy his style of unpredictable movement by giving you consistent support and plenty of high-traction control. Springy cushioning and soft foam provide increased comfort while you move between stances, and the built-in midfoot strap improves overall stability and support in the middle of any game. Thanks to the padded collar, they will never feel loose, meaning that you can pull out all of your basketball techniques to improve your performance. The multi-directional traction pattern and reinforced toe section also mean that you have full control of how you move.
These basketball shoes are perfect for anybody who wants to get the best possible performance when it comes to movement control, positioning, and creative tactics.
Check Price on Amazon ➞
CHECK PRICE ON EASTBAY ➞
7. Adidas Harden Vol. 4
These unique Harden Vol. 4 shoes offer superior grip and higher overall movement control when you are on the court, making use of a stable midfoot strap to make sure that you are always moving in the right way. The improvements to the outsole also let it resist damage during longer games, and the built-in cushioning keeps the middle of your feet supported and safe. Thanks to the reliable lacing system, you can tie the shoes to suit your feet, meaning that it's rare for them to fall off unexpectedly. A high collar provides a good level of both protection and comfort in any situation, both in and out of games.
These are excellent basketball shoes for any game, giving you full foot and ankle support without removing the high traction that might be the key to your playing style.
Check Price on Amazon ➞
CHECK PRICE ON EASTBAY ➞
8. Nike LeBron Soldier XIII SFG
Billed as a signature shoe of LeBron himself, these basketball shoes offer a great balance of support and performance, giving you plenty of comfortable cushioning and a fairly low top that can help you play well. The padded upper section is able to conform to your feet well, keeping you comfortable, and helping you make key movements in the heat of the game. Despite the simple design, this extra support also leads to better overall traction, both indoors and outdoors. Nike Zoom Air cushioning makes this even better, absorbing far more force with every step or impact.
If you want a basketball shoe that can support your feet and keep you on your toes, this design makes careful but quick movement easier than ever before.
Check Price on Amazon ➞
CHECK PRICE ON EASTBAY ➞
9. Jordan Why Not Zero.2
This basketball shoe design combines a regular sporty shoe with a design that remains comfortable across any court, using Nike Zoom Air features to provide greater cushioning and better force management during tricky maneuvers. Players also get the added bonus of an adjustable five-hole lace system that makes it extremely simple to adjust, letting you change how the shoes fit on your feet with ease. An abrasion-resistance outsole made of rubber boosts your traction and protects your feet from harm, regardless of the court you are playing on.
These are excellent basketball shoes for average players who need a good balance of everything, giving you high cushioning and traction in a single design.
Check Price on Amazon ➞
CHECK PRICE ON EASTBAY ➞
10. Nike PG3 Basketball Shoes
These basketball shoes use a half-bootie construction to give players a snug, reliable fit regardless of their foot shape. Instead of a conventional low top design, the collar is extended up and padded for extra comfort, helping to secure the shoes in place during games. Extra cushioning from a Nike Zoom unit also puts more spring into your movements, helping you keep full control of where your feet are placed through the multi-directional traction pattern and treads. All of these features use lightweight and flexible fabrics as part of their construction, giving you the best possible performance on the court.
These are simple shoes that work really well for basketball games, letting you feel secure and stable during your time on the court.
Check Price on Amazon ➞
CHECK PRICE ON EASTBAY ➞
11. adidas Men's Harden Stepback Basketball Shoe
The reliable design of these basketball shoes, along with the great materials used in their construction, creates an excellent fit on feet of any size. The adjustable laces and wide opening mean that you can slip them on and tighten them quickly, making it much easier to be sure that they won't slip off during a game. Not only that, but the synthetic toe cap and breathable upper keep you comfortable and protected for longer, using signature shoe features from Adidas to boost your performance even further.
The simplicity of these shoes makes them perfect for all kinds of basketball players, combining ease of use with plenty of beneficial features.
Check Price on Amazon ➞
CHECK PRICE ON EASTBAY ➞
12. Nike Men's Lebron Witness IV Basketball Shoes
Taking inspiration from LeBron James and his basketball style, these shoes focus on ankle support first and foremost, helping you control your movements and keeping weaker areas of your feet safe from harm. This ankle support is added without replacing other kinds of padding, such as collar improvements. A new heel counter also ensures that each shoe is stable and can help your movements stay fluid, making it easier to stay unpredictable without slipping up or tripping over. Other than that, they are very reliable shoes, using a straightforward design that even new players can get used to.
These are the ideal basketball shoes for people who play like LeBron, especially newer players who might need all the supportive features they can get.
Check Price on Amazon ➞
CHECK PRICE ON EASTBAY ➞
13. Under Armour Curry 3ZER0 III
These interesting-looking shoes use a unique set of materials to boost durability and comfort in the long-term, offering a higher-top shoe with a collar that extends up for slightly more protection. The laces are easy to manage, and the extra padding around the neck means that your feet and ankle support will be much less painful than with other designs. The upper is mostly made of breathable materials that allow you to stay cool and dry during longer games, but the lower section is stiffer and makes it easier to stay focused while you move from place to place.
While these basketball shoes might seem normal at first, they have plenty of benefits that make them ideal for both new and returning players alike, both indoors and out.
Check Price on Amazon ➞
CHECK PRICE ON EASTBAY ➞
Buyer's Guide to Basketball Shoes
The various shoes of basketball stars all over the world can vary dramatically, but some of the top basketball shoes are the ones sitting right in front of you. In many situations, it can be tempting to look for independent projects, but big-name companies make the best basketball shoes when you look at what they can offer you. That being said, it's important to work out what the best basketball shoes for you would actually be, based on your personal needs and requirements.
Comfort
A shoe needs to help you play well and to do that, it has to provide comfort. Some companies will have their own signature materials that they use to add more cushioning, but it's all personal preference. The best kind of cushioning is the type that you don't notice during play since this means that they are working well: you will notice if your new shoes aren't cushioned enough since they will make the court feel really hard or painful to run on. On the other end of the spectrum, too much cushioning can make it almost impossible to move smoothly and reliably.
No company is best at cushioning: Adidas, Nike, and all other major companies can provide it in different ways or through different methods, so they are not all going to be identical in terms of design or features. For example, Nike might offer better padding, but you might prefer the material used by Adidas. It is a good idea to get an understanding of any signature or shared features these brands have, especially if you want to buy from a company like Nike consistently.
New materials are often better at cushioning than older ones, so finding the best basketball shoes in terms of cushioning will often involve looking at new products that have only recently released. Many of these may include things like composite materials or experimental combinations of different layers, and not all of these new changes might feel right to you. This is entirely normal – nothing will feel perfect to everybody, so finding the best options for your own preferences and needs matters a lot. (Click here for the study)
Movement
Moving quickly is extremely important in basketball, so the best basketball shoes should enable you to move fluidly and rapidly. Shoe designs from bigger bands (again, like Nike and Adidas) are worth looking into here since they are often made with new materials that boost traction and reduce weight. If you feel that you are being slowed down by your shoes, then they are likely to be affecting your basketball performance in a significant way.
Features like Nike Zoom are often a good option since they are designed to help you "spring" while moving. A Nike shoe with Nike Zoom can often help you move faster and more reliably than one without, especially if the traction pattern on the bottom is good. Speaking of traction, make sure that you can also stop consistently: being able to 'lockdown' and stop yourself quickly gives you a major advantage, so it is always worth looking into.
Your personal signature playstyle might also influence your purchase. For example, if you are more likely to assist another player over going in on your own, then features like Nike's Zoom might not be as important. However, if you are constantly moving and rarely stand still, high traction and good long-term padding are a must-have, since they will help you avoid foot fatigue and pain from your games.
Branding
Branding can play a large part in basketball, especially if you will be playing games that may get recorded or shared somewhere on at least a semi-professional level. Branding often has to be blurred if it is not paid for, and many companies (especially large ones like Nike and Adidas) will display their signature logos on the shoes. For example, a Nike shoe will often have the "Nike streak" on the side, which can be a problem if you are using your basketball skills to earn money without contacting Nike first.
There is always a chance that groups like Nike and Adidas won't care, but it is something to keep in mind. A Nike shoe could be perfect for casual games, but anything that earns you money would need Nike or Adidas to sign off on what you are doing, which can easily get in the way of your games. Don't avoid branding, but make sure that you are prepared to cover up logos like Nike and Adidas if you need to, just in case.
Branding can also be a good sign of quality. A new Nike or Adidas shoe will often be high-quality and made well, meaning that there is no risk of spending money on something that doesn't live up to your expectations. There is a reason professionals flock to companies like Adidas: there is no point spending less on an off-brand shoe that won't give them the same signature features and benefits they are used to.
Traction
Although it was touched on before, you need to remember that traction can be the key element in a lot of basketball techniques. Whether you are playing on an indoor court or an outdoor space, it is vital that you get traction that you can rely on, especially if you are spending most of your time in the game moving around. The more you move, the more likely you are to trip over or slip if you can't get a decent grip on a surface.
This also matters a lot when you are finding shoes that can help you rotate in place, stop, jump, or do anything else that involves a lot of quick motion. If you don't have proper traction to back you up, you might misjudge a movement or end up hurting yourself, and there isn't always a way that you can avoid it. Because of this, it is really important that you focus on using shoes that can protect you from accidents like this, especially at a professional level where time and money have been invested into every second of a game. read it here.
Remember that traction can be different on different surfaces. An indoor basketball court will feel different from an outdoor one, especially if one is dusty and the other is polished and clean. You can never quite tell what the conditions will be like, especially outdoors, so try to find the best basketball shoes for everyday situations. Over-preparing for a single situation can leave you unprepared for another one: if you can't get multiple pairs of shoes to handle every set of conditions, then finding one that covers most of them is the next best thing.
Buyer's Guide Questions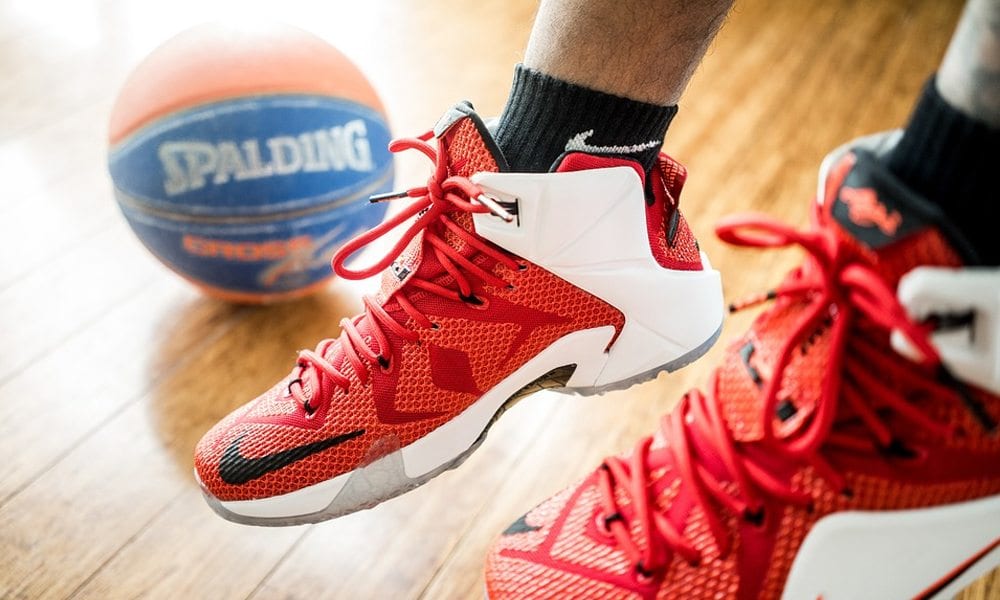 There are a few questions that people might ask about professional players and the shoes they wear. Since most basketball shoes come from these players, it is easy to see why many newcomers will want the signature gear that their favorites are known for. However, it is important to understand what this can mean for the products on offer.
What Basketball Shoes do the Pros Wear?
Most professional players will wear low-top shoe designs most of the time. This is because low-top (or low-cut) shoes are far lighter, trading some protection and comfort for the ability to move faster and react with more agility. This isn't true for all of them, and many players do well while avoiding low-topped shoes entirely in favor of high-top shoes. However, it is important to remember that a low shoe top can often be more beneficial to new players as well since it promotes more movement.
Whether or not you prefer low or high top shoes is entirely up to you. Some people prefer to have one over the other for performance reasons, but this doesn't change that much at a basic level. The height of the shoes will keep traction and padding more or less the same – there will just be less of the shoe overall.
Different professionals will have their own opinions on what the best basketball shoes are, so remember that they are all still individual people. One might lean more towards Nike than other companies, or even be sponsored by Nike, but this isn't a bad thing. In fact, player endorsements can usually be a sign of quality, since no professional would want to tie their name to a product that represents them poorly or makes them seem like a sellout.
Click to read the study on whether High Tops or Low Tops are better for injury prevention.
Why are Player-Branded Shoes Better?
A basketball shoe that bears the name of a player has usually been designed around them and the way that they play. Sometimes it is overwhelming to have to deal with so many names, but the differences are usually clearly apparent. For example, Air Jordan are shoes named after Michael Jordan and copy his particular style of play. Even if you don't personally play like Michael Jordan, having his name attached to them means that the shoes must live up the standards set by Jordan himself, especially since they share the Jordan name.
The more prominent the player, the more likely the shoes are to be good. For example, Lebron 17 and Kyrie 6 are both shoes on this list that Nike produces: since Kyrie 6 and LeBron 17 are both popular makes based on popular players, they are going to provide good advantages during games (or at least offer better designs overall).
Player-name shoes aren't always better, of course. LeBron 17 is a great shoe, but if LeBron 17 doesn't offer anything you want, then it is not going to be the best choice for you. The same can be said for Harden Vol 4. or any other, similar styles. There is nothing wrong with buying a shoe because of the player name, but it should be one that can provide you everything you need to play well.
Do I Need Shoes just for Basketball?
While it might be tempting to use your old Nike shoes as basketball gear, you should probably get new shoes for it. There is nothing wrong with using old shoes, especially from brands such as Nike, but there is no guarantee that old Nike shoes will properly protect your feet from harm or give you the results you want. Finding the best basketball shoes you can afford is often the best way to go, especially if you stand to earn money from your games.
Basketball shoes can often also have unique differences, such as special tread designs that other shoes won't have. Nike running shoes might have enough traction, but they may not let you rotate or react as quickly as dedicated shoes can, so you shouldn't rely on something that isn't going to work as expected.
The best options are sometimes the ones that have other uses, too. Basketball shoes that can also double as casual footwear might be a good option if you are not able to spend that much cash since you end up with a shoe that can do two things instead of just one. As long as a shoe works well for basketball, it doesn't matter how many other uses it might have!
Conclusion
If you are still in the market for the best basketball shoe you can find, then don't hesitate to continue your search on your own terms! Whether you look at sneakers, kicks, or shoes that fall outside of any common type of basketball footwear, there is always going to be at least one thing out there that you can use. You might even stumble across something that you weren't expecting that ends up being your new favorite shoe for basketball.
There is no single "best" option across the board for shoes of any kind, and most of it comes down to personal preference. Do your best to identify your needs and focus on whatever features matter most to you, since there is no need to rush (unless you have a game scheduled soon). More time spent searching can lead to much better end results, so there is nothing wrong with taking a while to explore your options. You can even use some of the products listed here as a starting point since they might give you an idea of what you should be looking for in a basketball shoe.