Casual shoes can actually be the most comfortable shoes to wear on a daily basis. The best thing about casual shoes is that they tend to suit most of your outfits and if you want a pair that would suit a more formal outfit then you can usually just purchase a different color, and they will look perfect together.
Therefore you can be comfortable with whatever outfit you want to wear. Most casual shoes for men come in a whole range of different styles, which can make it quite confusing, over which ones you should pick. Therefore we've put together a list of the best casual shoes for men, so it will save you time trying to find some, plus, these ones are guaranteed to bring you the most comfort.
Related: Dress Shoes in Review.
View the Best Casual Shoes For Men, Below.
Men's Casual Shoes Buyer's Guide
There are many different casual men's shoes all over the internet, and it can make the decisions even harder over which one you want to purchase. A lot of them have a whole load of different features from extra comfort to extra grip. This can make your decision even more complex because some of these casual shoes might not actually have the same features as one another.
Therefore we've discussed everything you need to look out for before you purchase a pair of casual men's shoes in our buyer's guide just below.
We think you might like Chukka boots – so give them a go for your casual needs.
Outer Material
The outside material is a very important feature because it is able to indicate a lot of things, for instance, how long the shoe will last. This is because if your shoe is made from a type of fabric material, then it won't last as long as a leather shoe, as the more it gets worn, the more it will get worn out. However, this all really depends on how you treat the outer material of the casual shoe, because if you treat it in a very good way, then it should last you a lot longer.
Leather is known to be the best type of material for the outside of shoes, purely because it's able to last you a lifetime, but again this all depends if it is treated the correct way.

Inner Material
The inside of the casual shoe will indicate how comfortable they are. If you're looking for a shoe that will be really comfortable on your feet, then it's best to purchase a shoe that has a type of memory foam material inside it, or even something like EVA. This is because it can easily mold to the exact shape of your foot and it will always provide you with comfort no matter how long you wear them for.
Another feature that you should definitely look out for is whether or not they have a breathable material. This is because it will prevent any moisture from getting trapped in the shoe as this could actually cause athletes feet.
Design
The design is something that you will definitely need to look at, but before you look at the design of the casual shoe, you will need to know what type of weather conditions you will be wanting to wear them in. This is because a boat style of shoe isn't going to be very useful in the autumn rain, as it will make your foot quite wet. Not only this, but a causal pair of boots won't be very handy in the summer, as they will make your feet very hot and sweaty.
Therefore it's crucial that you find out where and when you want to wear them. Each of the casual shoes in the list above have different designs, and the design can make a big difference in whether they are fashionable or not. Therefore if you're looking for a trendy and modern pair of shoes, the design is a crucial factor to look at.
Sole
If you're looking for something that has quite a lot of grip, then the sole is what provides this. It should say in the description what the sole is made out of; ideally, you will want it to be made from rubber or gum rubber. You should also check the description to see if the sole has any other additional extra grip features.
How to wear Men's Casual Shoes?
Men's casual shoes can actually be worn with a whole range of different clothing items. It all depends what the type of shoe it is as to how you should wear them. Most of them will be suitable to wear with jeans, and they will actually look quite nice with these on. A type of clothing that should probably be avoided when you're planning to wear these is a tracksuit, as they really won't compliment one another. If your casual shoe also looks slightly formal, then you may be able to wear casual suits with them.
Where to wear Men's Casual Shoes?
Even though these shoes are called men's casual shoes, they can actually be used for a whole range of other things as well. This is because if you purchase a pair of shoes that are quite a smart design and they are also quite a smart formal color, then you can probably wear these to formal events too. Not only this, but you may even be able to wear them to work if they are suitable for the requirements.
Therefore you won't be limited to the places that you wear them if they are suitable for other occasions that aren't causal. Not only this but the more you wear them, the more they will be able to benefit you, because of their extreme comfort.
How to Clean Men's Casual Shoes?
Cleaning casual men's shoes can actually be a little bit more difficult than cleaning sports shoes. This is because they are made from different materials that will get ruined if you put them into the washing machine. Therefore you need to remember not to put them in the washing machine, otherwise, they may not survive.
It really depends what the casual shoes are made out of, once you have found this out you will then know how to clean them. To find out what they are made out of then it's best to check the description. If casual shoes are made from leather, then there are different ways that you can clean them. If they just have a little bit of dirt on them, you may be able to brush them off or even use a wet wipe to clean them. If they are in need of quite a big clean, then it's probably best to use a leather polish or cream on them.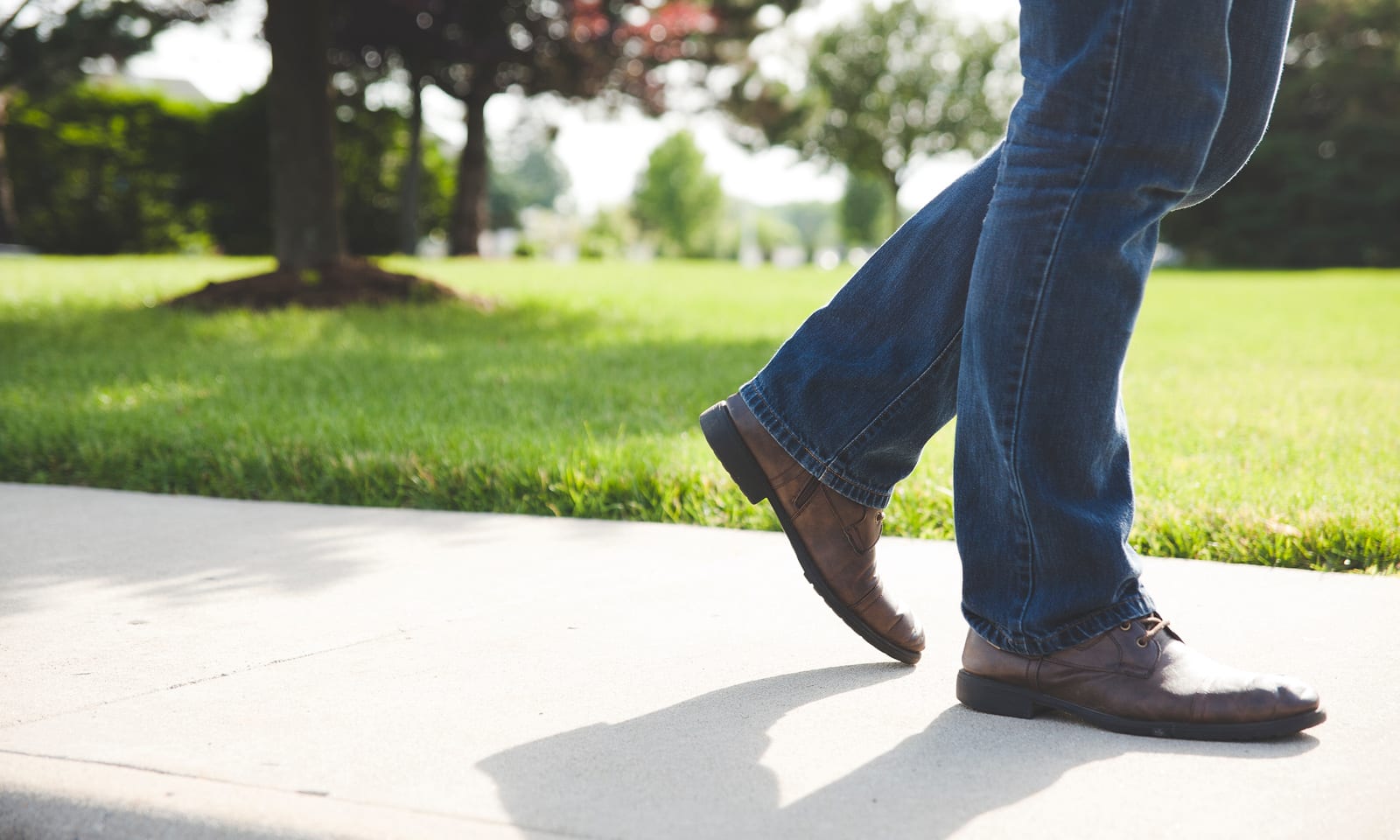 If the causal shoes are made from a suede type of leather, then this can actually be tricky to clean, as you don't want them to get ruined. It's important that you don't get these shoes wet at all or use a soap product on them because it is able to damage the material. You should use a brush gently on them to remove any light pieces of dirt, if there are quite stubborn marks on the shoe, then it's best to use an eraser to remove them.
Conclusion
There are many different men's casual shoes all over the internet, and there are also many in stores across America that sell man's casual shoes too. It can be quite difficult coming to a decision over which ones you should purchase, but there are some things that you need to remember before you do purchase any. For instance, that they fit you correctly, as you don't want them to cause you any problems.
Not only this, but there are also things that you will need to look out for in the description to see what type of features they have. Some of the casual shoes may have different features compared to some of the others. Therefore it's best to check them all out properly before you buy any. There are a few more features that you will also need to look out for that we mentioned in our buyers guide before you do purchase any new casual shoes.
Expert Tip
It's important to replace your shoes after you have worn them for roughly six months, as they won't be able to give you the same benefits as they once did.
Did you know?
The salary that you earn will subconsciously determine the type of shoes that you will wear or even want to wear.