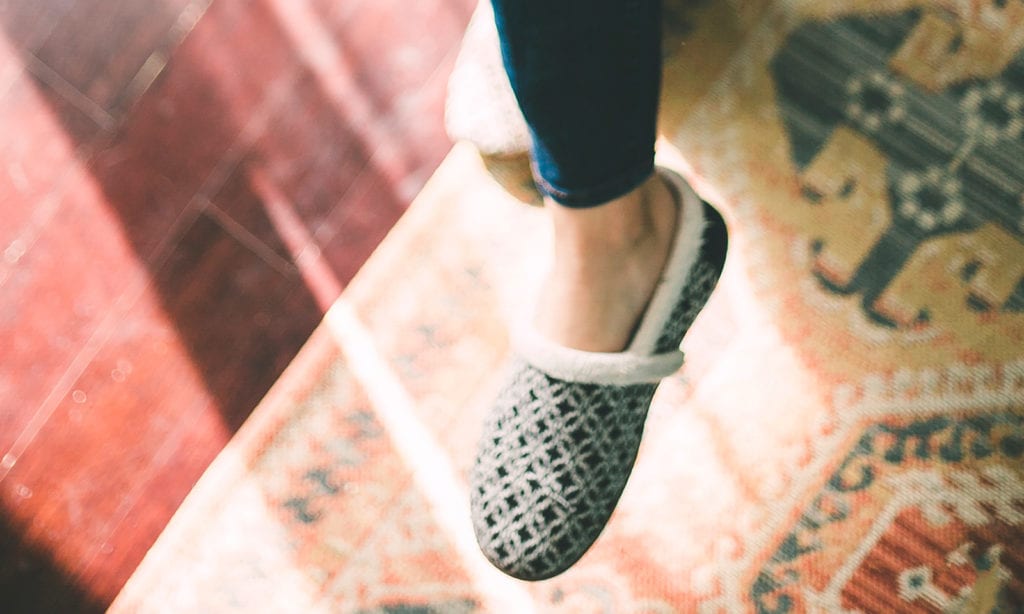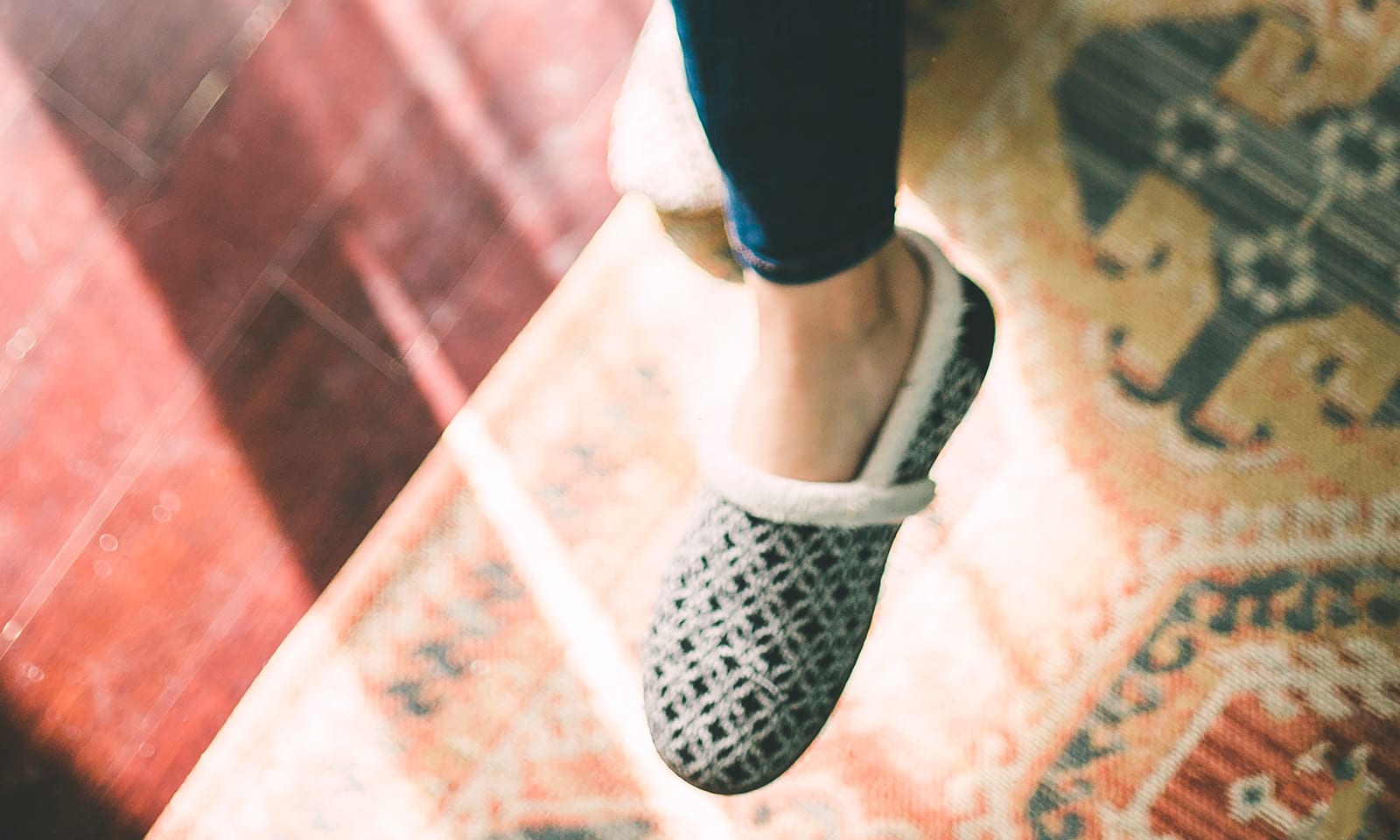 Slippers might look simple to clean, but you can't always just toss them into a washing machine. The materials used in the construction can dramatically impact how you need to wash them, and sometimes there's no choice but to do it by hand. But how do you wash slippers, and how complicated can it actually be?
What You Need
When you wash slippers, you usually need a few key tools, regardless of the type of slipper you're washing. Most of these will be lying around your home already, and you can substitute some of the tools as needed.
Laundry detergent (heavy-duty or gentle, depending on the materials).
Suede cleaner/leather conditioner/wool wash.
Saddle soap.
Baking soda.
Baby wipes.
Soft cloths.
A towel.
A suede brush (or other material appropriate brush).
A drying rack for clothes.
A washing machine and/or sink.
Note that not all of the cleaning techniques need all of these items, but having them all will allow you to do most cleaning jobs without needing to buy anything new.
How to Wash Suede Slippers
Slippers that use a suede design need to be spot-cleaned in a specific way to get the best results. This goes for some leather shoes or slippers, too.
1 – Remove The Soil
Clean out the suede slippers using a suede brush or gentle cloth to get rid of any obvious dirt. Remember that this can be on the soles of the feet as well, especially in slippers with grippy rubber outsoles.
2 – Spot-Clean
Next, identify any stains you can see and sprinkle them with cornstarch. If you leave this to sit for several hours, it can absorb the stains and make them easy to brush away. This obviously won't work with a damp shoe, so let your slippers dry without placing the cornstarch on them first.
Take on any remaining heavy-duty soil using a standard commercial suede cleaner. These can all be slightly different, so you will have to check the instructions on the product itself.
3 – Clean The Insides
Most suede slippers will have some kind of shearling or wool interior, which means that you can often use baking soda to clean them. If this is the case, sprinkle some in and wait several hours, then vacuum them back out and continue cleaning.
A lining with a lot of debris and dirt can need some warm water and wool wash (or another gentle detergent). Mix some on a wet cloth/towel and wring it out until it's just dry, then try some mild scrubbing until you remove all of the visible soil. You may have to rinse the cloth quite often to keep it clean.
4 – Rinse
You can rinse the suede slippers as you would normally with any shoe, but make sure to wipe off any soap residue still left. It will take a few hours to air-dry, but a blow-dryer can help with the interior as long as you keep it on a low setting. Use your fingers to get the puffy inner lining back to normal.
How to Wash Slippers Made of Cotton
A pair of slippers made from cotton will usually get damaged in a washing machine, so you'll often have to hand wash them. The process is fairly simple and also covers synthetic fabric slippers or any design that uses materials like faux fur.
1 – Wipe Down The Soles
If you've been wearing these slippers outside, you'll have to wipe the soles with a damp cloth to clean off excess grit and dirt. This usually won't take long.
2 – Start Pre-Treating Stains
Any heavy stains on your cotton slippers should be cleaned using heavy-duty detergent. Just use a small dab, and work it into the area with your fingers or a brush that has soft brittle. Make sure to do this for at least fifteen minutes since this allows the enzymes to break most of the stains apart.
3 – Wash Them
If your slippers are suitable for machine washing, then you can place them in the washing machine along with other clothes of a similar color.
If your slippers aren't suitable for this, then you'll have to hand-wash them. You can do this by applying one teaspoon of the heavy-duty detergent, then dipping them in some soapy water for at least 30 minutes to break away the soils. Make sure to squeeze the solution through and drain the water away when you're done.
Then, fill up a sink with water and rinse all of the soapy excess water away.
4 – Dry Them
Once they're clean, leave your slippers to air-dry. It helps to re-shape them first, and you can stuff them with soft paper or a towel to help them retain their size. Don't use newspaper since this can leak ink into the materials and permanently stain it.
Don't put your clean slippers in an automatic dryer. This can distort them and damage the glues that hold the slippers together. Gently hand-washing slippers is safer.
How to Wash Slippers Made of Leather
Leather slippers (as well as other types like sheepskin) can take a lot of work as well since they aren't meant for a machine wash. If you can't machine-wash leather slippers, then hand-washing is the only option.
1 – Clear Soil
Wipe down your leather slippers with a slightly damp cloth, or use baby wipes. It helps to wring the baby wipe out to remove any excess water. As long as you use a damp cloth, you should be able to clear the loose soil away.
2 – Clean the Slippers
You can clean slippers using saddle soap and warm water (or a similar alternate combination of products). Dip a cloth into the solution, then wring it out to make it damp. Wipe the warm water solution across both the exterior and interior, and be sure to dip again if it gets too dry.
Shearling-lined or sheepskin slippers may require a separate cleaning process afterward, depending on the design.
3 – Buff-Dry Them
When you have the clean slippers ready, wait for a few minutes and then buff the leather with a suitable cloth. A paper towel can work, but it will come apart if the clean slippers are still too wet.
4 – Use Conditioner
Apply mild leather conditioner after gently cleaning the slippers. This isn't leather cleaner: they're two different products, so don't mix them up. Ideally, you want to apply this conditioner before the original drying process ends.
5 – Dry
Let your slippers air-dry for several hours without wearing them at all. This allows them to gently settle and lowers the risk of you stretching them permanently and will also give the conditioner time to settle properly.
Other Tips for Clean Slippers
Working with slippers or any footwear can be unpredictable. You have to clean some slippers without using dish soap, others need specific types of paper towels, and some simply aren't designed for easy washing. Here are some tips to help you get things done quickly and efficiently.
Avoid the Washing Machine
If slippers say that you have to hand-wash them, don't clean your slippers in the washing machine. It might technically get your slipper clean, but even a mild detergent could damage sheepskin slippers or wear down leather if you aren't careful. When you're cleaning slippers, always check for instructions or tags that might help you know what to avoid.
Know the Fabric of Your Slippers
Make sure you know what your slippers are made from. Some fabric might react badly to soap, warm water, or certain ways of being washed. A suede-like fabric isn't always suede, and wool-like fur isn't always wool. Treating your fur like wool could result in the fur wearing out because it was actually a completely different material.
Wear Fresh Socks
Put on fresh socks before using your newly-cleaned slippers. Dirty socks can sometimes make slippers dirty if they still carry some debris or transferable stains. Even if your slippers are worn barefoot, try to use a pair of fresh socks inside the house, just in case.
Use Common Sense
When you get slippers clean, use common sense. In your house, keep them away from heat since heat can damage most shoes as they dry. Gently handle the material in a towel or cloth if the surface is still drying, and don't wear your slippers until the post-drying stage.