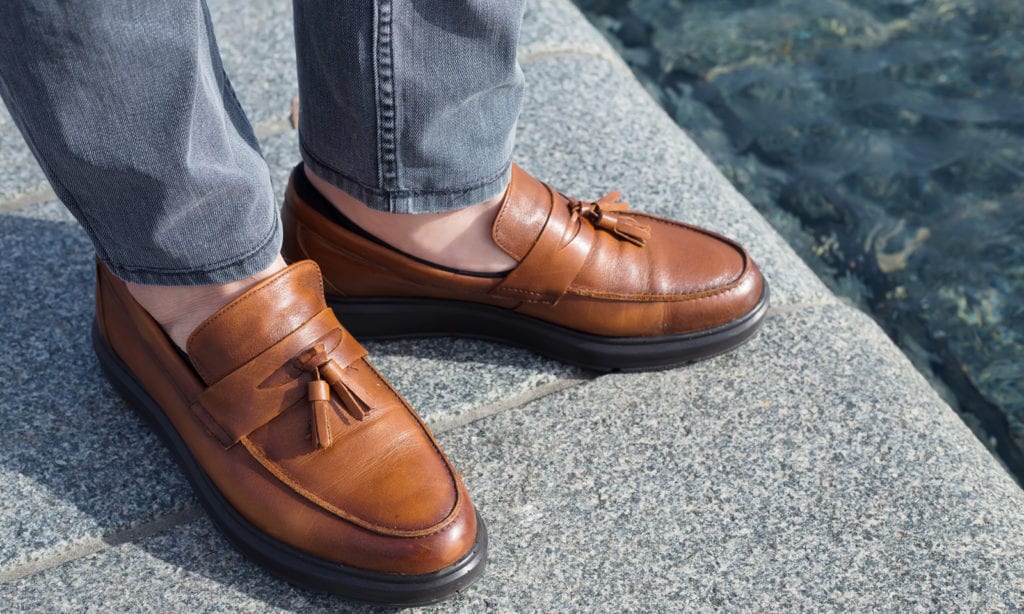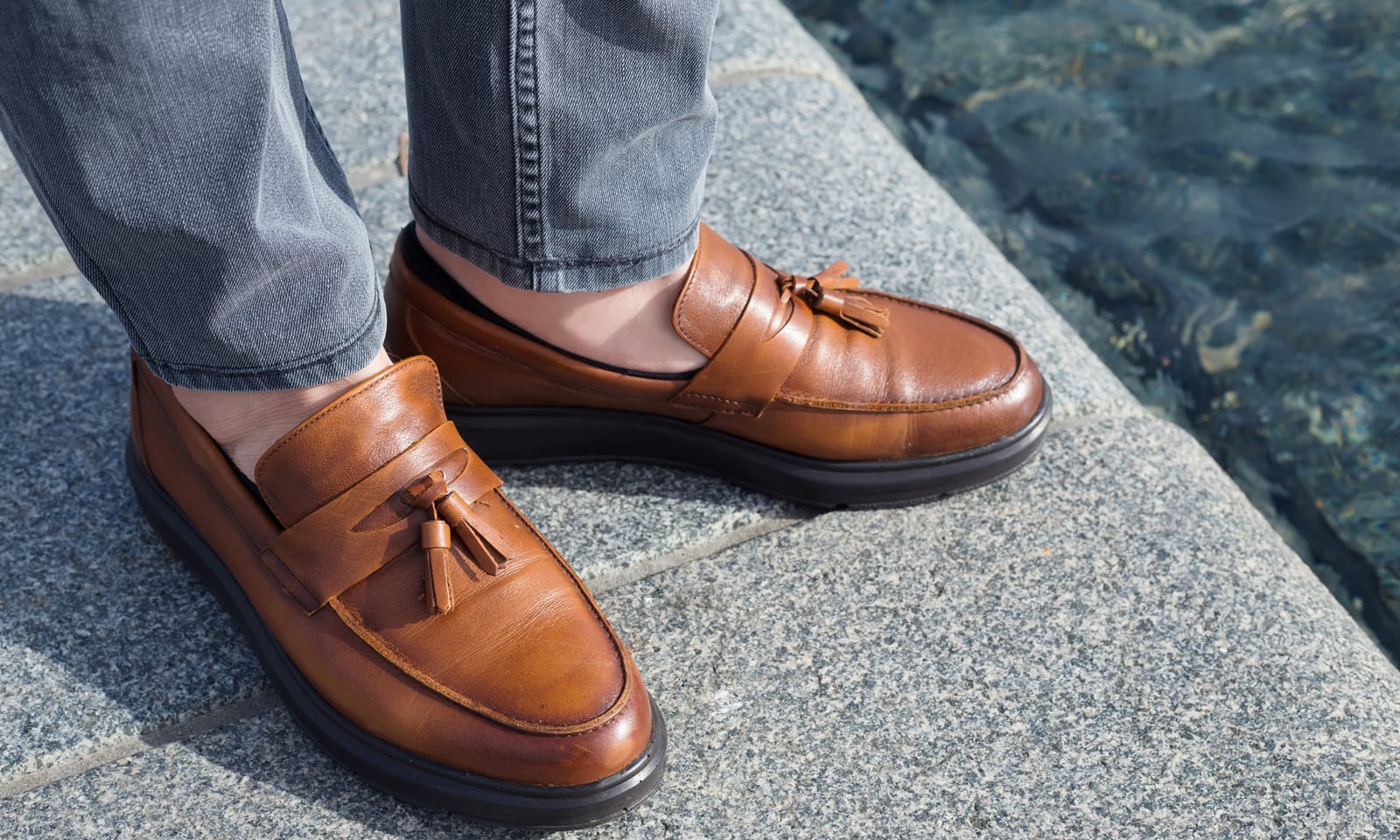 Loafers often get a reputation for being too flamboyant to be taken seriously, but too formal to work as casual footwear. However, they bring an excellent level of comfort and style to certain outfits if used correctly, and there are dozens of different variations and designs that all offer their own slight design tweaks and added features.
Unfortunately, if you have not had much experience with them, it can be challenging to know where to start. There is no easy answer to questions like "which style is the best?" or "what kind of outfit should I use loafers with?" since a lot of them rely on the individual shoes – some are casual, some are formal, and some are designed with a very specific look in mind.
Below are ten different pairs of loafers that we think stand out from the crowd, along with what makes them different and some suggestions on which kind of outfit they will work best with. We think you might also like; No-show Socks Review.
View the Best Loafers for Men, Below.
1. Sperry Men's Authentic Original 2-Eye Boat Shoe
These boat-shoe-style loafers for men use a high-quality leather exterior with hand-sewn seams, allowing it to hold together well while still looking stylish and comfortable. The soles are designed to prevent slipping on wet surfaces but don't have very pronounced grips so that they won't stand out too much form the rest of your outfit.
The simple lacing system uses four eyelets and the front and four on each side, creating a symmetrical design that's easy to adjust, while the lambskin interior helps your feet stay comfortable and the leather exterior protects them from harm.
Despite looking like a standard boat shoe from the outside, these loafers offer excellent protection and grip strength in nearly any situation.
Check Price on Amazon ➞
2. ECCO Men's New Jersey Slip-On Loafer
These leather loafers for men use a very dark, formal design that focuses on comfort and elegance rather than protection. This isn't a bad thing, though – the one-piece PU outsole has been direct-injected for extra strength and padding, while the default inlay uses moisture-absorbent foam to keep your feet comfortable and dry in wet or humid weather.
Thanks to ECCO's high-quality leather, these shoes are also well-supported and lightweight, and won't make much noise while you're walking around in them. As long as you're using them in suitable conditions, they can last a long time, even if they're part of your daily outfit.
These loafers for men are long-lived and incredibly good-looking, fitting into formal outfits well while still retaining their comfortable and odor-nullifying interior linings.
Check Price on Amazon ➞
3. Bruno Marc Men's Bush Driving Loafers
These loafers take inspiration from classic Italian shoe styles, mixing a very relaxed yet formal style with a comfortable and cushioned footbed. Due to the very low, flat design of the shoes, they're incredibly lightweight and surprisingly flexible, but still, offer a decent amount of grip strength thanks to their criss-cross-style outsole.
Using high-quality leather and carefully-angled seams, these shoes are designed with quality in mind and can work as both a casual or smart-casual piece of footwear depending on the rest of the clothing you're wearing. Thanks to their low tongue, they also allow for much better airflow without having to rely on breathable materials like mesh.
If you're looking for something with an Italian flair, these could be some of the best loafers for men on the market, especially thanks to their high-quality materials and design.
Check Price on Amazon ➞
4. Clarks Men's Tilden Free Slip-On Loafer
These dark, formal-looking loafers for men are actually surprisingly breathable and flexible, combining the comfort of a casual shoe with the outer appearance of a dress shoe. This flexibility even extends to the sole, allowing it to deal with slopes and stairs without wearing down or bending in uncomfortable ways. A memory foam insole helps boosts this even further, adding more comfort and letting the shoe mold slightly to accommodate your shape.
The leather exterior is extremely good at shrugging off markings and stains from frequent use and is light enough to ensure that you won't feel weighed down if you're used to walking around barefoot, in socks or in sandals.
Formal loafers for men are often uncomfortable, but this pair manages to be the best of both worlds, as well as being lightweight and easy to slip on.
Check Price on Amazon ➞
5. Dockers Men's Sinclair Kiltie Loafer
These loafers have a slightly unusual tassel-based design that manages to look impressive without being too over-the-top. The upper section is almost entirely made of soft genuine leather, while the entire outsole is made of a strong, durable rubber that won't wear away easily. The insole, on the other hand, uses a microsuede pillow-style design that acts as an extra padded layer, providing much more comfort while helping you fight off foot fatigue and pains.
The design of these loafers for men is just ambiguous enough to work in almost any outfit, given the right clothes – the tassels don't push it too far into being an informal shoe, and the very simple one-color leather exterior helps it stay formal-looking when combined with the proper clothes.
Very few loafers can pull off multiple styles at once, especially loafers for men, but these pair are just formal and informal enough to work in a range of different outfits and situations.
Check Price on Amazon ➞
6. Cole Haan Men's Nantucket II Loafer
These camo-patterned loafers for men use a very comfortable leather-based design that's easy to wear and simple to look at, avoiding any details that might push it too far towards a certain style. Despite its patternings, it's still dark enough to blend in with most clothing easily, and the white outsole adds some extra color that can differentiate it from solid-color boat shoes.
Speaking of the outsole, it's made of a vulcanized rubber that's stronger and more weather-resistant than regular rubber, as well as being much more flexible. This makes them far easier to use in a wide range of locations and situations and means that they take much longer to wear down compared to shoes that use standard rubber for their soles.
These loafers for men are very basic but in a good way. They lack any extreme details that might push them over the edge into a certain defined style, making them great for a wide range of outfits.
Check Price on Amazon ➞
7. Rockport Men's Classic Lite Penny Loafer
Like many other loafers for men, these shoes stick to using an entirely leather upper section – however, this particular pair is designed for maximum flexibility and minimum weight, turning them into a great everyday shoe that you can wear for long periods of time without getting tired or fatigued.
Thanks to their carefully-designed outsoles, they also promote stable walking and help you keep your balance on uneven ground. The EVA sponge in the insole loafers for men of these conforms and molds to your foot shape, helping it naturally aid your feet rather than forcing you to walk in a certain way.
These loafers are great for people who want a more casual-feeling piece of footwear without being forced to choose a very casual-looking design, especially thanks to the added support and padding.
Check Price on Amazon ➞
8. Florsheim Slip On Penny Loafer
These fully-leather loafers combine a classic style with modern padding and comfort, creating a shoe that can fit into a range of different formal outfits while still being comfortable enough to wear around the house. Since it's a slip-on shoe, you can easily put them on at a moment's notice without struggling to tie up laces or straps.
The durable sole uses a rubber heel section to provide extra protection and shock absorption on the more vulnerable parts of your foot, while the smooth leather exterior means that you can easily clean off any stains or dirt without needing to use special chemicals – a damp cloth will do.
These loafers for men are easy to wear, easy to clean and extremely comfortable overall, making them great for both formal and casual affairs.
Check Price on Amazon ➞
9. Crocs Men's Santa Cruz Loafer
Made entirely out of synthetic materials, these loafers for men trade in their usual leather exteriors for a much softer, more casual outer layer that allows for better airflow and more flexibility, as well as a slightly stretchier body that accommodates larger feet easily.
The insole has an interesting nub-based design that's meant to help massage your feet while you walk, reducing fatigue and helping you relax. Not only that, but their design also uses Croslite, Croc's own special material that helps the shoes resist stains, odors, slipping, and even marks from other liquids or oils.
These shoes are perfect for men who need a comfortable alternative to their usual footwear, especially if they mostly own formal loafers that are too rigid to relax in.
Check Price on Amazon ➞
10. Calvin Klein Magnus Slip-On Loafer
The Calvin Klein brand name is known for quality, and these loafers don't disappoint. They use a textured leather exterior that's both comfortable and stylish, as well as a flexible design that can easily bend to fit slightly larger or wider feet. The small, gimmick-free design of these loafers makes them very lightweight and reduces their bulk to make them easy to carry.
This makes them surprisingly portable so that you can carry them with you as spare shoes, or if you need to change into them for a certain event.
These maybe some of the smallest loafers for men on the market in terms of weight and size, meaning that they don't take up much space, but they're still incredibly stylish and practical for all kinds of different outfits.
Check Price on Amazon ➞
Loafers for Men Buyer's Guide
Like all shoes, loafers have different styles and designs that can completely change how they feel, as well as how durable, weather-resistant, and comfortable they are. However, loafers are a special case, since they can be used for so many different situations and outfit types – you'll likely be looking for specific styles and materials that act in different ways. Knowing what to look for can help you narrow down your search, and will make it much easier to pick up a pair that fit your needs.
The Materials
While leather might be the most well-known material for loafers, they aren't the only one on the market. Looser fabrics, synthetic materials, and things like suede can all be used as well, and they come with their own benefits and drawbacks that won't always be immediately apparent.
For example, leather footwear is often the most stylish and formal, but it's also easy to damage if it's untreated or stained with certain chemicals. However, since it's generally quite rigid, it can also be cleaned using a damp cloth, and you won't necessarily have to use soaps or other cleaning agents to get rid of said stains if you're quick.
Shoes with fabric-style exteriors are more comfortable and flexible, but lack some of the protective strength that can come from a more rigid material, and might even end up being too loose to fit your feet properly depending on the size you're wearing.
The internal layers can also matter a lot. Certain insole materials will provide more padding and cushioning than others, but won't add much durability if something pokes through, whereas others will be the exact opposite – less comfortable, but more physically protective.
The Colours
Although it doesn't seem too important on paper, the color and/or patterns of your loafers will make them more (or less) suited to certain situations and outfits. Brighter colors and very upbeat patterns will almost always be relegated to casual footwear, whereas solid-color designs are seen as the most formal.
This isn't always the case, especially if the designs are done right, but it's generally easier to make loafers match a formal outfit if they're a darker color, with a few exceptions. Certain patterns can also work, but usually only if they're a texture that's built into the material – for example, a leather shoe that's using a fabric texture will seem more formal than one which has a two-tone pattern.
The Extra Features
While not everybody likes to admit it, the deciding factor in some shoe purchases will often be something unrelated to its style entirely – extra padding, more comfort, and other adjustments or additions to the shoe's basic features will make a big difference.
A good example is the addition of things like cushioned or foam-based insoles. While they don't change anything about the shoe's external design or aesthetics, it can have a huge effect on the amount of fatigue you feel after long periods of use, and might even help you avoid certain health issues such as skin damage or blisters.
You might also find more protection-focused additions, like moisture-wicking padding or EVA soles. These won't do as much for your personal comfort, but they can help a lot if you're planning on using your new shoes on rough ground or natural terrain. These are usually seen as less desirable for formal and smart-casual wear, but they can still have a significant impact on how they feel and how much they can protect your feet from harm.
Are loafers Always Formal Shoes?
While loafers are generally seen as a "more formal" option compared to things like trainers and sneakers, they're nowhere near as formal as some other types of footwear, and they can still work as casual shoes as long as you choose the right kind.
As mentioned earlier, this mostly comes down to the materials and colors you choose – a black, smooth-leather loafer is arguably the most formal-looking, and it can look really out-of-place if you're using it alongside light-colored and "fun" clothing.
The reverse is also true – light, fabric-based loafers are very casual, more so than other styles of shoes made with the same materials, and they won't usually work alongside other formal clothing. You should treat all shoes like you would other pieces of clothing: focus on the colors, materials, and styles, since they can make just as much of a difference as a shirt or pair of trousers.
What Makes Loafers Different From other Shoes?
The main difference between loafers and, say, sneakers, is the lack of a lacing system or way to adjust how they fit. They're almost always designed to be slip-on shoes, which the intention is that you can wear them comfortably without needing to tighten or loosen anything.
Many also lack a heel, although this isn't always the case: certain designs will have a large heel that's made out of rubber or a similar solid material, but these are much rarer, and generally have a specific reason for having a pronounced heel (such as being designed for outdoor use). Because of this, they can be more limited in terms of their practicality and where they can be used, so you'll need to think about how and where you'll use them before you make a purchase.
As a side note, slip-on shoes are more common as a woman's shoe. Loafers for men are slightly harder to find, especially if you're trying to track one down with a specific feature or design.
When Should I Wear Loafers?
Despite certain loafer designs being more casual than others, they're often still a shoe that you should wear in specific situations. Many people prefer to use them for smart-casual and formal occasions, but forgo them when they're relaxing at home. Other people see it as a type of footwear that's only good for formal occasions, especially since many loafers are intentionally designed to look as formal as possible.
While loafers are similar to boat shoes, they have one major limitation – they shouldn't be worn without socks. This is because they're not really designed for use on bare skin, and might cause irritation or blisters – however, since they're always supposed to be used with socks, they're often available in a much wider range of materials, and can come with features that aren't safe to use on boat shoes.
Expert Tip
Most loafers will expose your ankles, rather than keeping them covered like other footwear. You can wear shorter socks to keep your skin exposed if you want to take advantage of this in warm weather.
Did you know?
Not all loafers will have built-in insoles – some can be removed and replaced with your own, or entirely covered up by a different layer. This can be useful if you have some medical reason for needing to use a specific insole shape or material.