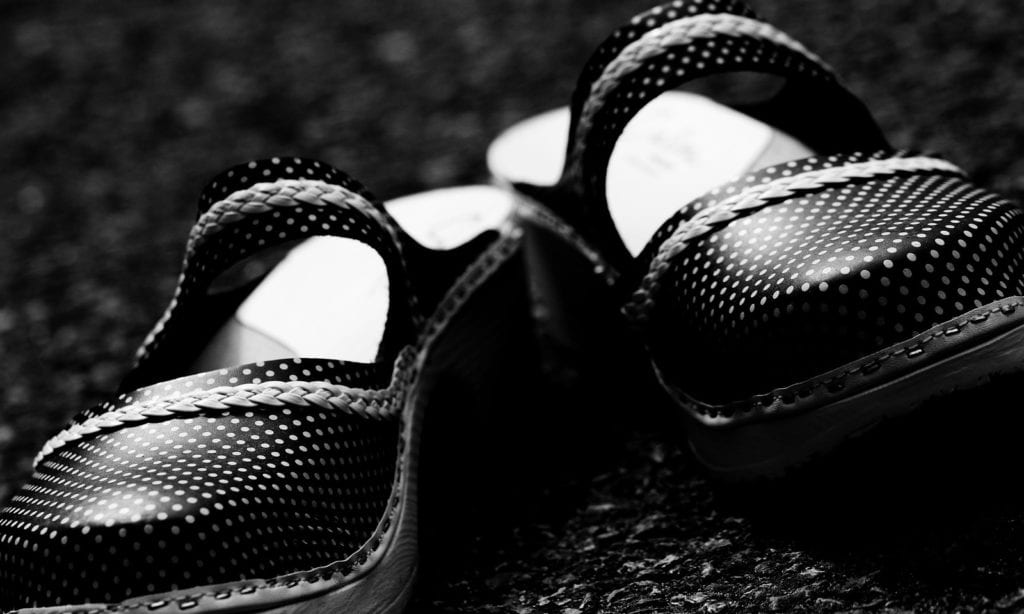 Sometimes, there's nothing better than going home and getting cozy with a comfortable pair of slippers to keep your feet warm. Luckily, there are so many different types of slippers available, including those  for indoors, outdoors, or both. There are also slippers available with a number of details, such as a memory foam footbed, faux fur lining, or standard fabric, and in a variety of styles including open-toed slippers, open-backed slippers, full arch support, flip flops, or booties.
We've compiled the 10 best bootie slippers to help you narrow down your options. This style has grown increasingly popular for its versatility, so there are plenty of options for you to choose from!
View the Best, Below.
1. LongBay Women's Chenille Knit Bootie Slippers
Top of our list is this pair of ankle boots that are cute, comfortable, and will keep your feet warm when wearing around the house on cold evenings. LongBay features a chenille upper knitted pattern that will hold the heat against your skin so you can be sure of a cozy evening. The lining is a fluffy fabric for added softness and warmth throughout your wear. The LongBay slipper boots have a ruched design at the front to make the style fun and fashionable and a wide opening so you can slip them easily onto your feet without having to struggle to get them on and off.
This pair includes a rubber outsole, so you can wear them indoor and outdoor. There is no problem if you need to quickly walk outside to collect the mail, and the design does not look out of place outdoor. The insole is made of 80D memory foam, so you can be sure of long-lasting cushioning tailored to your feet. The arch support helps to relax your arches and help with common foot pain too.
We like that the rubber outsole of this boot slipper allows you to use them as both a cozy house slipper and, when needed, to go outside in. This is great for collecting the mail or when going to put the bin at the curbside for pickup without having to change to outdoor shoes.
Check Price on Amazon ➞
2. FRALOSHA Women's Slipper
The FRALOSHA slipper boot is made of super soft material that feels just like a cozy slipper sock with the added benefit of a non-slip sole, meaning you can walk on wood and tile floors with ease.
This pair of slipper booties make the perfect gift for women of any age who like the feel of softness against their skin while keeping warm throughout those winter evenings. Slip these easy to get on slipper booties onto your feet when you get home each evening for a relaxing and comfortable night in.
We like the non-slip sole on this pair of slipper boots. You are able to slip this pair on easily and not have to worry about skidding like you would in slipper socks or normal socks.
Check Price on Amazon ➞
3. TUOBUQU Womens Warm Bootie Slippers
TUOBUQU has designed a pair of chenille upper boot slippers that will keep your feet warm all winter. This slipper features a faux fur lining that is extremely soft against your skin and a soft feel on your hands for the outer material; comfort is all but guaranteed.
Sitting just above the ankle with a wide neck for ease of getting on, this pair is available in several colors to fit in with your wardrobe and style. The rubber sole means you can wear this pair comfortably both inside and outside.
We like the variety of colors in this style of boot slipper, it allows each wearer to choose based on their favorite color or to match with loungewear you already own.
Check Price on Amazon ➞
4. Dearfoams Women's Chenille
Dearfoams slipper boot features temperature-regulating technology that means you will receive the ultimate comfort and warmth without having to worry about sweaty feet each time you wear them. They are also extremely easy to clean as they are machine washable, so ensure you keep to the right temperature for the best freshness.
This pair has a chenille knit upper for a cute design, and a multi-density memory foam insole provides long-lasting foot support and comfort. While the slip-on design makes this pair easy to get on and off your feet.
We like that this boot slipper has sweat resistant properties with the adaptive temperature technology included. This slipper boot really does keep your feet warm but not sweaty at the same time.
Check Price on Amazon ➞
5. Jessica Simpson Women's and Girls – Microsuede
Jessica Simpson's design is a fun one in the world of slippers for women as it features a matching adult and child design so you and your younger family members can match in this fun faux fur boot slipper. The insole of this slipper boot has memory foam properties to create arch support for comfortable long time wear.
The outsole is a synthetic material that is non-slip, so you can wear them outdoor without fear of sliding on the ice during the winter months. This machine-washable pair of booties are easy to keep clean, and the faux fur lining on top has a fun leopard print design. We recommend you be careful with the sizes of these bootie slippers as they tend to be a small fit.
We like that this bootie slipper has the same design for adults and children, being able to buy the same slippers for women and children stops our slipper boots being stolen by those younger members of the family for cozy nights in. The top design around the ankle is a fun way to keep the cold off our ankles too.
Check Price on Amazon ➞
6. Chinese Laundry Ladies POM POM Plush & Knit Slipper Boot
This pair of Chinese Laundry Ladies knitted bootie slipper is a mid-calf design that will keep you warm throughout the winter months. With a fun pom-pom addition, this fashionable pair of booties are similar to several pairs of outdoor boots on the market right now.
The insole is made of padded foam with a faux fur lining that keeps you warm throughout the entire time these slippers are on your feet. High-quality materials ensure these slippers will last, giving you value for money. The rubber outsole is durable and gives the ability to wear these comfortable slippers inside and outside if needed.
We love the design of this pair of bootie slippers; from the knitted upper to the added pom-pom on the fastening, they are fun and cute in addition to being comfortable.
Check Price on Amazon ➞
7. PajamaGram Fleece Slippers for Women
PajamaGram's design is available in 3 colors to coordinate with your existing sleepwear to create a comfortable loungewear outfit. This fleece-lined slipper boot has been made to keep you warm while giving a supremely soft feel against your skin.
The rubber soles are designed not to mark your floors when moving around your house, with an extra thick insole to provide you with comfort in every step. This slipper features small pom-poms that have been added to the middle of the slipper for a fun design addition tied to a satin ribbon that circles the slipper.
We love the design of these slippers; the non-marking rubber soles allow for use outdoors, while the ribbon ending in pom poms adds a touch of fun to the slippers.
Check Price on Amazon ➞
8. Home Slipper Women's Soft Fleece Shoes
Available in a range of lengths, colors, and designs, the Home Slipper option really does have something for everyone. With a faux fur lining and fleece upper, you can be sure you will be warm even in cold weather. The slippers are lightweight, so you can move around your home easily while wearing them.
The suede soles are non-slip, so you can wear them inside with confidence, and the padded insole will support your feet while walking and when wearing for extended periods. We did note that the insole measurements should be checked carefully before buying to ensure that you get the right size, as due to the padding of the fur lining, the slipper size can be misleading.
We like the range of colors and design of these slipper boots. There is something available to suit everyone who could be looking for new slipper boots and great for someone wanting to purchase them as a gift.
Check Price on Amazon ➞
9. Guide Gear Men's Suede Slippers
The first on our list designed for men, these Guide Gear suede slippers are an excellent choice and features a durable suede upper and sheepskin blend lining. You will not want to take these slippers off your feet. Ankle height with a turned-over design, these slippers are stylish and modern and have been bestsellers for the brand for years.
The rubber outsole we found to be extremely durable and definitely able to withstand outdoor use, with an excellent tread pattern to give great grip on slippery surfaces. The insole is padded for additional comfort during long wear.
We love the design of these slipper boots, using premium materials and a modern design, this pair will not look out of place in a modern home.
Check Price on Amazon ➞
10. Zigzagger Faux Fur Bootie Slippers
The Zigzagger Faux Fur slipper boots keep you extremely warm due to the thickness of the lining, so thick that you will need to order two sizes bigger than your shoe size so the slippers will fit and allow two days of wear for the slippers to wear in and become more comfortable for everyday use.
The insole is made of high-density memory foam that gives comfort in each step and support for your entire foot. While a rubber sole means you can easily wear this slipper indoor or outdoor. This closed foot slipper with a fur-lined collar can be machine washed and is breathable on your feet, making it warm and comfortable to wear.
We love the thick rubber sole of this slipper, combined with the thick memory foam insole, the hard sole gives a sturdiness that does not compromise the comfort of wear for your feet.
Check Price on Amazon ➞
Buyer's Guide
If you are wearing shoes for a prolonged period of time, the last thing you might want is footwear to wear at home on an evening too. However, slippers and slipper boots are an entirely different type of footwear to shoes. A shoe will often be made of hard materials for the upper in addition to the sole to ensure that they keep out the cold elements when outside. However, unlike shoes, a good pair of slippers can keep the cold away from your skin while having a softer material on top to make you more comfortable at home.
When shopping for the best women s slippers, it can be difficult to decide where to start, especially if buying them as a gift, which is often the reason you would shop for slippers. The best slippers are the ones that will provide warmth while remaining comfortable to be worn for long periods. For a lot of people, this is buying something as far from a work shoe as possible. Wearing a slipper on top of the length of time you have a shoe on your feet can be off-putting, and increasingly customers are looking for certain materials for their slippers. This is mainly for the insole and outsole rather than the upper to ensure that they are comfortable during times they are not at work. More often now, customers are shopping for memory foam insoles, and a rubber outsole as this combination will give you the best level of support when walking around your home.
When looking for the best indoor, outdoor slipper booties, then the material of the sole is very important as a rubber sole will most often be non-slip also. Rubber soles give a sturdiness to slipper boots that most people find reassuring, especially as a fur or fleece lining, while soft and warm, can feel slippery under your feet. So a hard sole can help to counteract that and give peace of mind after a long day so you can be warm and comfortable but also confident in each step you take.
Shopping for the best slippers for your feet can become difficult depending on which type of fabrics you prefer and the level of support your feet need. A soft cushioned insole or fleece-lined slipper boots will be warm but might not offer the best support. If you are someone who has foot pain or specialist support needs, you will need to ensure that the slipper boots you choose offer the right support for your feet.
Another important aspect for a lot of women and men when buying new slipper boots is the design, slippers on your feet are something you will see regularly and so it is best to ensure the one you choose is something you are happy to look at. We found that cable-knit designs are extremely popular. The chunkier the cable knit, the better in most cases. A great option for cable knit boots is from Muk Luks, Muk Luks offer a variety of boots and slippers in different designs, but their cable knit options is one of the best we found. Muk Luks can be found on a variety of shopping sites or directly through their website, where you can sign up for their mailing list with your name, email, and other details. By leaving your name, email, and preferences, you can be contacted when deals you are interested in become available.
Although being worn on your feet, we find it is important to a lot of women that, in addition to being slip-resistant, their slipper boots are water-resistant. This is because inevitably when moving around the house, you will encounter spills and liquids. A water-resistant slipper is best for a lot of women who have small children in their home as they are one of the most common reasons for spillages. One of the other features we found important for women is for their slippers to be moisture-wicking. This means that they do not hold moisture inside the lining and cause odorous feet smell in the boots.
It is common to find high-quality slipper shoes and boots available from the top boot and shoe brands. This has become more common over recent years with brands such as Ugg. Women and men have been buying Ugg boots for many years now, but Ugg has more recently branched out into slippers. Ugg has a variety of slippers available in flip flop, shoe, and boot styles, and women have begun buying Ugg slippers in high volumes. When buying from Ugg, women know they are getting the best materials from one of the most well-known shoe and boot brands available. With Ugg, you know you get what you pay for, and this is one of the most comforting things when buying something you want to last.
When shopping using a site such as amazon com can be helpful as in addition to holding information about a wide range of slipper boots and shoes and allowing you to make comparisons, you can also use this type of site to read honest reviews from customers who have bought the products either for themselves or as gifts. There is no better way to get a feel for a product you are buying than to read reviews left by genuine customers. You can also see the comment, name, and country of the person leaving the review so you can see if the features being discussed would be relevant in your house. If they live in a totally different climate, you may find their review less helpful.
One of the most important features we find when shopping for footwear is comfort. Whether this is in a shoe, slipper, boot, or socks, the level of comfort is so important. The comfort of footwear worn inside is just as important as a shoe worn outside if you are wearing shoes all day at work, and when traveling, this can lead to common foot problems and pain. Choosing footwear based on features that will give your feet support and comfort when you get inside and out of the cold is very important, as is ensuring you are wearing correctly fitting shoes while at work.
More frequently, we find ourselves shopping for footwear online now as we have less time in our days to go shopping, and also because online shopping is so much more accessible. This does mean, however, that when shopping for footwear, we rely on others to give information about materials, feel of materials, and comfort on top of other aspects of the shoes or slippers we are considering. While this can save us the headache of navigating the mall at the end of a long, cold day or saving time on our weekends, it can mean we buy shoes and slippers we do not love when they arrive. Our top tip is to ensure that wherever you are buying your footwear from has a good return policy, and you can return without having to go into a shoe store as this will save you even more time if what you buy is unsuitable.
Expert Tip by Alexis DeSalva Kahler
Some slippers are intended for both indoor and outdoor use. If you're wearing the slippers outside, you may consider spraying them with a protective spray to ensure they stay water-resistant.
Did You Know Know?
The size you need of lined slippers can be completely different from your usual shoe size as the lining will impact the inside of the slipper. It is always best to shop based on the insole measurement and your foot measurement rather than shoe size when buying slippers with a fur or fleece lining.