10 Best Shoes For Toddlers with Flat Feet in 2021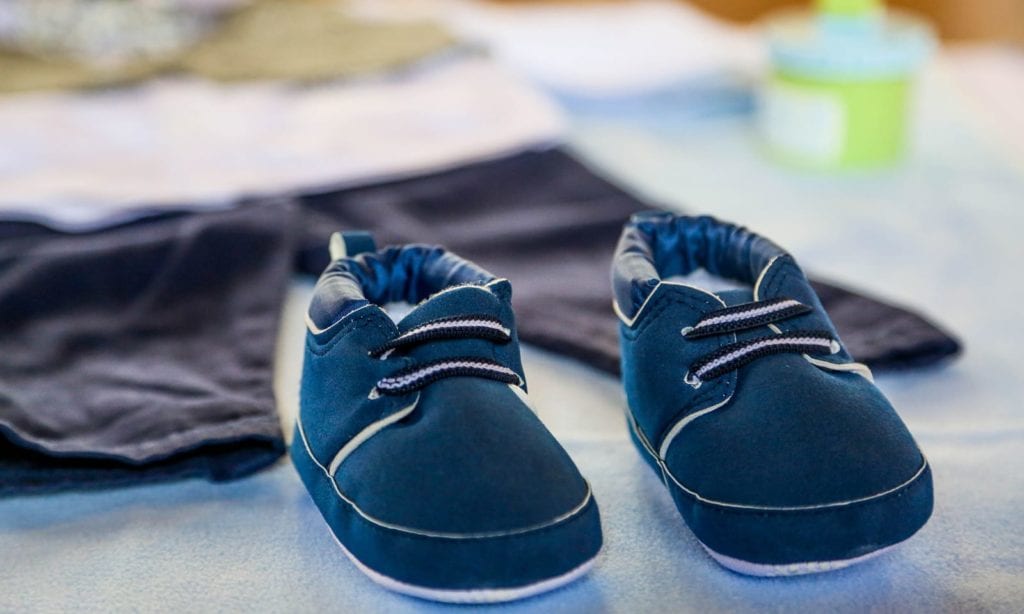 Flat feet result from having little to no arches in your feet. This condition is not uncommon among infants and toddlers before their arches develop. Although, it must be addressed as flatfeet can lead to foot, ankle, leg, and back pain. Proper footwear can help get your child's arch growth back on track. When shopping, look for options with a flexible design, a sturdy heel and molded footbeds.
Arch-supporting shoes are a practical option for any active toddler. Their bendable design and cushioned insoles lessen rubbing or foot fatigue.
We researched for you to share the best options below.
View the Best Toddler Shoes For Flat Feet, Below.
1. Saucony Jazz Hook & Loop Sneaker
The Saucony company makes quality sneakers for men, women, and children. Many of their children's shoes are some of the best sneakers for kids with flat feet. The Jazz Hook & Loop Sneaker is not specifically billed as being helpful for this, but with their roominess, flexible soles, and solid heels, they're just what your toddler needs.
Support
Like most of the shoes for flat-footed toddlers, the outsole is made of rubber. What makes the Saucony outsole special is its triangle-shaped lugs. They give the feet a comfortable amount of room that ultimately allows for flexibility and proper foot development.
Material
The upper material is a mix of suede and nylon. There's extra padded cushioning for even more comfort. Overall, these are very breathable, long-lasting, and lightweight shoes for your toddler. The outsoles mentioned above also provide safe traction.
Style
The really incredible thing about these shoes is that they come in 41 colors. So out of all the shoes on our list, the Saucony brand has the widest selection by far. If that wasn't enough, Saucony even produces matching pairs of shoes scaled up for adults, so you and your toddler can coordinate. There's also a hook and loop closure on these sneakers for easy adjustment.
Check Price on Amazon ➞
CHECK PRICE ON ZAPPOS ➞
2. Tsukihoshi Kaz Sneaker
Tsukihoshi is a Japanese company that specializes in making children's shoes. Their Kaz line of sneakers promote healthy development of toddlers' feet and come with a few bonus features.
Support
The shoe's solid heel braces the arch and heel of your toddler's foot. The stability that the heel gives will contribute to healthy arch support. In contrast, the toe box is roomy and allows the toes to move about, enhancing balance as well as grip.
Material
The upper material is a lightweight synthetic. As such, these shoes are machine washable. They also have an anti-bacterial insole that features green tea extract. These insoles are removable in case you'd want to, uh, steep them?
Style
There are 6 color schemes to choose from. 4 of them are variations of pink and purple, so you'll have no trouble finding something for a little girl. The other two styles are more traditionally boyish, coming in a combination of orange and grey, then green and blue.
Check Price on Amazon ➞
CHECK PRICE ON ZAPPOS ➞
3. KEEN Seacamp II CNX Sandal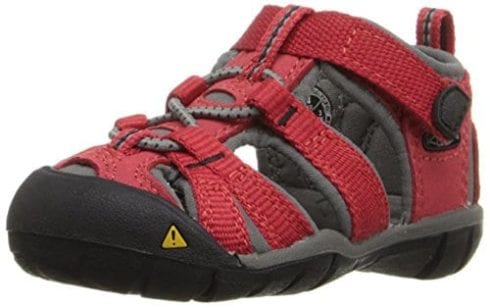 The Keen Seacamps are one of two sandals that appear on our list (the other is the pediped Grip Nikki Sandal).
Support
The easy-to-adjust straps and elastic laces on these sandals ensure the perfect fit that can be changed over time. Not too tight, and not too loose, your child will get the firm yet flexible comfort that they need for their arches.
Material
The upper material is a synthetic and polyester blend. There's an AEGIS microbe shield lining that repels harmful and odor-causing bacterial (much like the Tsukihoshi removable insoles). In addition to this, there's a hydrophobic mesh lining to keep your toddler's feet dry.
Style
The shoes are an athletic sandal style: they look a lot like a regular shoe, with not a lot of exposed spaces (not even by the toes) and a totally covered heel. They have a hooking and looping strap with an elastic lacing system. In all, there are 17 colors to choose from.
Check Price on Amazon ➞
CHECK PRICE ON ZAPPOS ➞
4. pediped Kids' Flex Estella Mary Jane
pediped's claim is that their shoes are the "next best thing to bare feet," offering a similar experience to wearing no shoes at all. Being barefoot, or almost barefoot, benefits a child by having them rely on their natural balance and grip in the toes. Having these skills helps them with more complex motor tasks later in life.
Support
Just like pediped's Grip Nikki Sandal that we feature below, the Kids' Flex Estella Mary Jane is a shoe that is fully approved by the American Podiatric Medical Association when it comes to correct foot development. What pediped calls the flex fit system gives your toddler's feet the best fit possible, and the flexibility of the sole is perfect to support your child's flat arches.
Material
The sole is lightweight but still durable. Again, the flexibility is the selling point if you're searching to correct flat feet.
Style
In the popular Mary Jane flat style, the Kids' Flex Estella shoes come in a pink, a silver, or a navy color. All of your options are very sparkly. And they each have a huge flower near the toe box that matches the shoe's color. These shoes can be adjusted with the Velcro straps.
Check Price on Amazon ➞
5. KEEN Chandler CNX Shoe
Here's another shoe by KEEN, but it's a sneaker instead of a sandal. Both the sneaker and sandal do well in arch support, and both have a lightweight, breathable mesh upper.
Support
The arch of the shoe is contoured to increase support at midfoot where it's needed most. It is of course very flexible where it counts and has a lug pattern on the bottom for better traction, leading to fewer slips and falls for your toddler. The elastic laces are ideal for the secure fit that is a determining factor in any shoe's effectiveness against flat feet.
Material
Like many of the shoes on this list, the Chandler CNX has a light, breathable mesh that dries quickly.
Style
There are several fun colors to choose from. Amazon will show you 17 in all, but unfortunately, the selection varies depending on the 6 toddler sizes you can choose from. At any rate, they are all very vibrant colors: Poseidon and jasmine green, viridian and very berry, and magnet and tango red to name a few.
A lot more colors come up for 4 to 8-year-olds. Keep in mind that flat arches are more often revealed as a problem when a child is 5 or 6 years old. These shoes come with a hook and loop style strap.
Check Price on Amazon ➞
CHECK PRICE ON ZAPPOS ➞
6. Stride Rite Kids' Made 2 Play Cannan
Stride Rite produces comfortable, supportive shoes for toddlers. They're great for correcting a child's arch development. The Made 2 Play Cannan shoes are packed with cool features, as you'll see below.
Support
The Cannans have a lightweight EVA midsole (EVA is a soft material otherwise known as ethyl vinyl acetate). This material is flexible on the arch. The insole is made of an ultra-cozy memory foam to support and cushion the feet (the same memory foam can be found in Stride Rite's Made 2 Play Artin shoes).
Material
These are made of leather and textile. As mentioned above, the midsole is a comfortable EVA. The shoes are machine washable with a mesh lining that has anti-microbial technology (this serves to reduce odors, much like the Tsukihoshi Kaz Sneaker and the Under Armour Infant Engage 3). The rubber outsole has great traction and is quite durable.
Style
If you poke around on your Amazon search results, you'll see a few styles, most of them being pink and/or purple in color. However, there is a black pair, a pair that's blue with purple laces, and a mostly grey pair with some lilac. All of them have a hook and loop closure. For a similar running shoe style made by Stride Rite, take a look at the Made 2 Play Artin a little further down.
Check Price on Amazon ➞
CHECK PRICE ON ZAPPOS ➞
7. New Balance Kids' 680V5 Hook and Loop
New Balance claims to spend money primarily on the research and development of their shoes, rather than wasting it on celebrity endorsements. With "injection molded" ethyl vinyl acetate (EVA) midsoles and heels that are made to absorb impacts and shocks, it seems the company has made good on their claim.
Support
Similar to the Stride Rite Kids' Made 2 Play Cannan above, these New Balance shoes have EVA midsoles (though these ones are, again, injection molded). They also have ABZORB heels that act with the midsole to offer support by acting as "crash pad cushions."
Material
The upper materials are comfy and lightweight. The EVA midsole is very soft.
Style
There are ten styles to choose from. You can go with a more subdued black and white, black and azalea, reflection and Maldives blue, or you can go bright and flashy with color schemes like ozone blue and Fiji, or team red and phantom.
Check Price on Amazon ➞
CHECK PRICE ON ZAPPOS ➞
8. Stride Rite Made 2 Play Artin
This is another Stride Rite sneaker shoe that's very comfortable with its memory foam padding and also flexible enough to give the right support to your child's arches.
Support
The memory foam insoles help support an active toddler, cushioning their feet with each step as they run, dance, and jump around. As mentioned, the flexibility makes these shoes supportive and perfect for future foot development.
Material
The upper material is made of leather and mesh that makes them pretty breathable. The whole shoe is easy to wash in a machine, and the memory foam insoles are soft as can be. They have the same anti-bacterial and odor technology as the Stride Rite Cannans.
Style
These shoes come in 3 very muted colors: grey, brown, or navy. They're great for matching with outfits since they're not what you'd call flashy. They are another hook and loop sneaker that's easy to get on and off.
Check Price on Amazon ➞
CHECK PRICE ON ZAPPOS ➞
9. Under Armour Infant Engage 3
These lightweight Under Armour brand shoes are another example of sneakers with anti-bacterial technology to reduce nasty odors (compare to the anti-odor Stride Rite Made 2 Play Artins, Stride Rite Kids' Made 2 Play Cannans, and Tsukihoshi Kaz Sneakers).
Support
The overlays on the toe and the heel give much-needed stability to the foot, including the arch. The midsole is a soft foam that cushions the bottom of the foot whenever it impacts the ground during your child's play.
Material
They are made from synthetic and textile materials. Lightweight and very breathable, the mesh uppers are natural ventilators that will keep the foot cool and dry. The anti-odor tech found in the footbed prevents microbes from growing and causing a stink.
Style
Under Armour Infant Engage 3 shoes come in five styles. Some of the colors include a very bright, solid orange, a fluorescent blue, or a simple grey shoe with green accents. The laces are a stretch bungee, and there's a simple strap closure that makes the shoes easy to put on or remove.
Check Price on Amazon ➞
CHECK PRICE ON ZAPPOS ➞
10. pediped Grip Nikki Sandal
If you want another sandal option (like the KEEN Seacamp II CNX Sandal mentioned above), you can try out the pediped Grip Nikki Sandal for your toddler. These aren't particularly gender-neutral: their small flower designs make them more suited to girls.
Support
Just like pediped's Kids' Flex Estella Mary Jane shoes, these are podiatrist recommended shoes for toddlers, fully supported by the American Podiatric Medical Association. The design allows for that same barefoot feeling that will develop foot strength needed for physical activity.
Material
The leather material and lining here are quite breathable, though not as much as the mesh linings found on most of our featured shoes. Though of course, the openings in a sandal will lend a more natural breathability.
Style
These sandals come in silver and white. They have little flower design cutouts all over. They're not particularly made for play like the athletic KEEN Seacamp II CNX Sandals. Instead, they're a lot more dressy, something a girl could wear with a nice skirt.
Check Price on Amazon ➞
CHECK PRICE ON ZAPPOS ➞
Buyer's Guide
How does one go about buying toddler shoes that will fix arches? There are a lot of factors that go into this decision, and choosing the right shoes can lessen strain all over the body. So where to begin? You should look first at functionality: the support the shoes give for the arches and then the materials that will make them long-lasting, light, and breathable.
The style and color of the shoe are important (if you don't want to buy shoes with flowers on them for a boy), but the key aspect you should look for in a shoe is something that will reduce any discomfort caused by flat arches. So read on to learn about arch support, materials, and style in more detail.
Support
Support is the name of the game when it comes to finding the perfect pair of shoes for children with flat feet. For flat arches, you will need a shoe with a very solid rubber heel. This heel acts as a brace that secures the child's arch a well as their heel. The stability of the heel will create a healthy support that leads to healthy arches when all is said and done. Then, at the other end of the shoe, there's the toe box. The toe box should be roomy enough that the toes are allowed to move freely.

This increases balance and grip. Minus the heel, the flexibility of the shoe is a big factor in the proper development of the arch. So think to yourself, stiffness in the heel and freedom of movement everywhere else. Above all, the shoe has to fit and fit well. Shoes that are too loose cause instability and lack support, while shoes too tight will obviously be very painful, affecting the whole body.
It may seem like a given that you should go find the perfect size, but it's critical to get it right so your child won't be in any unnecessary discomfort.  The lacing or strapping systems of toddler shoes is also something to be aware of. Laces are best if your child is having a lot of problems with walking due to flat feet. For example, if they are pronating (meaning their feet are rolling inward toward the arch) too much, laces can provide that extra boost in support.
Otherwise, the hook and loop closures on many children's shoes are easier to adjust (shoes with hook and loop closures include the New Balance Kids' 680V5 Hook and Loop, the Stride Rite Kids' Made 2 Play Cannan, the KEEN Chandler CNX Shoe, the KEEN Seacamp II CNX Sandal, and the Saucony Jazz Hook & Loop Sneaker).
If you still can't seem to correct your child's fallen arches, a trip to a professional (like a podiatrist or a pediatrician) may be in order. But in most cases, proper footwear and a bit of time are all you'll need to see promising results.
Material
In terms of what they're made of, these shoes have a lot of variety. With a shoe's insole, you will occasionally find that it's made of memory foam. This is true for the Stride Rite Made 2 Play Artin and Stride Rite Kids' Made 2 Play Cannan shoes. The memory foam is incredibly soft on the sole of the foot. Its job is to mold to the foot and cushion it, effectively protecting it from the hardness of the ground. Flat feet will absorb an abnormal amount of pressure.
Until your child has an arch, the pressure may be too much strain for them. Another feature of many insoles is an anti-bacterial material that kills microbes. If the microbes were allowed to thrive, they'd unleash an unfortunate odor. These anti-bacterial insoles eliminate much of the problem, killing microbes where they breed the most. And some of these insoles are even scented.
Related: Insoles for Flat Feet.
Most notably, the Tsukihoshi Kaz Sneakers have removable inserts that contain a green tea extract. If you want your child's feet to smell like matcha, there you go. Other anti-bacterial shoes are the Under Armour Infant Engage 3, the Stride Rite Made 2 Play Artins, and the Stride Rite Kids' Made 2 Play Cannans.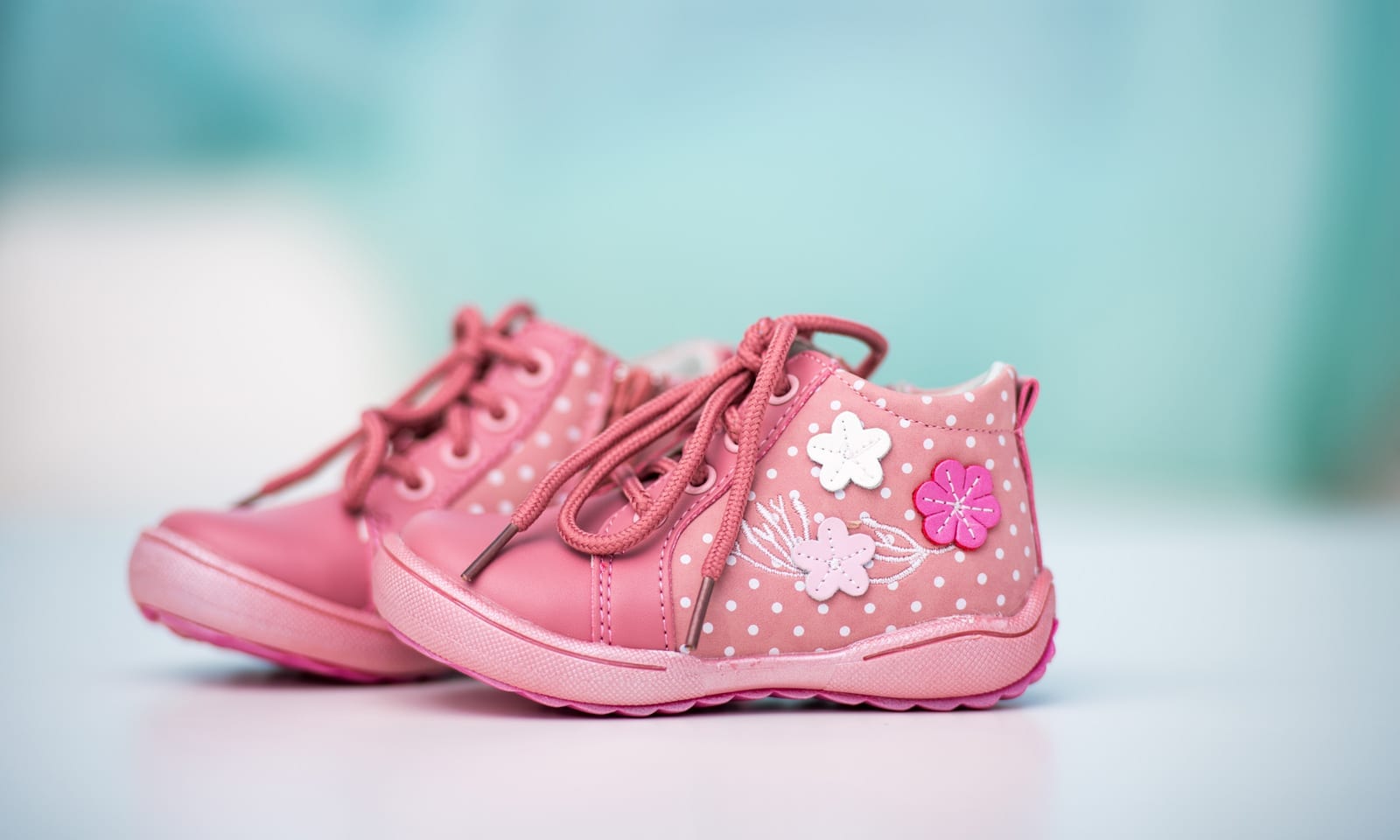 You may be confused when you come across shoes with injection-molded EVA midsoles. And it won't help to learn that EVA stands for ethyl vinyl acetate (unless, perhaps, you have a degree in chemistry). In layman's terms, EVA is a synthetic foam material that will enhance the midsole's job of protecting against step-by-step jolts and impacts.
As for injection molding (found in the New Balance Kids' 680V5 Hook and Loop shoes), it's a fancy sounding term that means the EVA foam was made molten, injected into the shoe, and left to harden. Breathability is yet another issue of comfort. Children run around all day, and there's only so much an anti-bacterial insole can do against sweaty feet!
That's why many sneakers have a mesh upper. Look for something light and slightly porous that will let air in. Lastly, most of the shoes on our list appear to be washable and would turn out fine going through a washer and dryer. An exception is the pediped Kids' Flex Estella Mary Jane that has a large decorative flower that would probably not survive such a cleaning.
Style
In terms of style, we can first discuss the most basic design. Is this a running shoe, a dress shoe, a simple sneaker, or a sandal? Both the Stride Rite Cannans and Artins are running shoes that are great for a toddler on the go. The Kids' Flex Estella Mary Jane shoes are a little on the fancy dress side of the spectrum. Finally, there are two pairs of sandals: the pediped Grip Nikki Sandal (more formal as well as girly) and the KEEN Seacamp II CNX Sandal that is good for athletics.
For now, consider what shoes your child will wear the most in the day to day life. Now let's talk colors. You can get your toddlers the vibrant colors they love or go for some more subdued blacks, greys, and browns that will match easily to most outfits. The brand with the most color options is by far Saucony, whose Jazz Hook and Loop Sneaker comes in over forty color combinations.
Most others don't even have half as much selection. Other colorful shoe brands include KEEN, Tsukihoshi, Stride Rite, New Balance, and Under Armour. In contrast, pediped seems to be a company that produces more muted colors with options like a light pink, a black, a white, or a grey shoe. There are many "unisex" shoes to choose from if your daughter is into greens or blues instead of pink.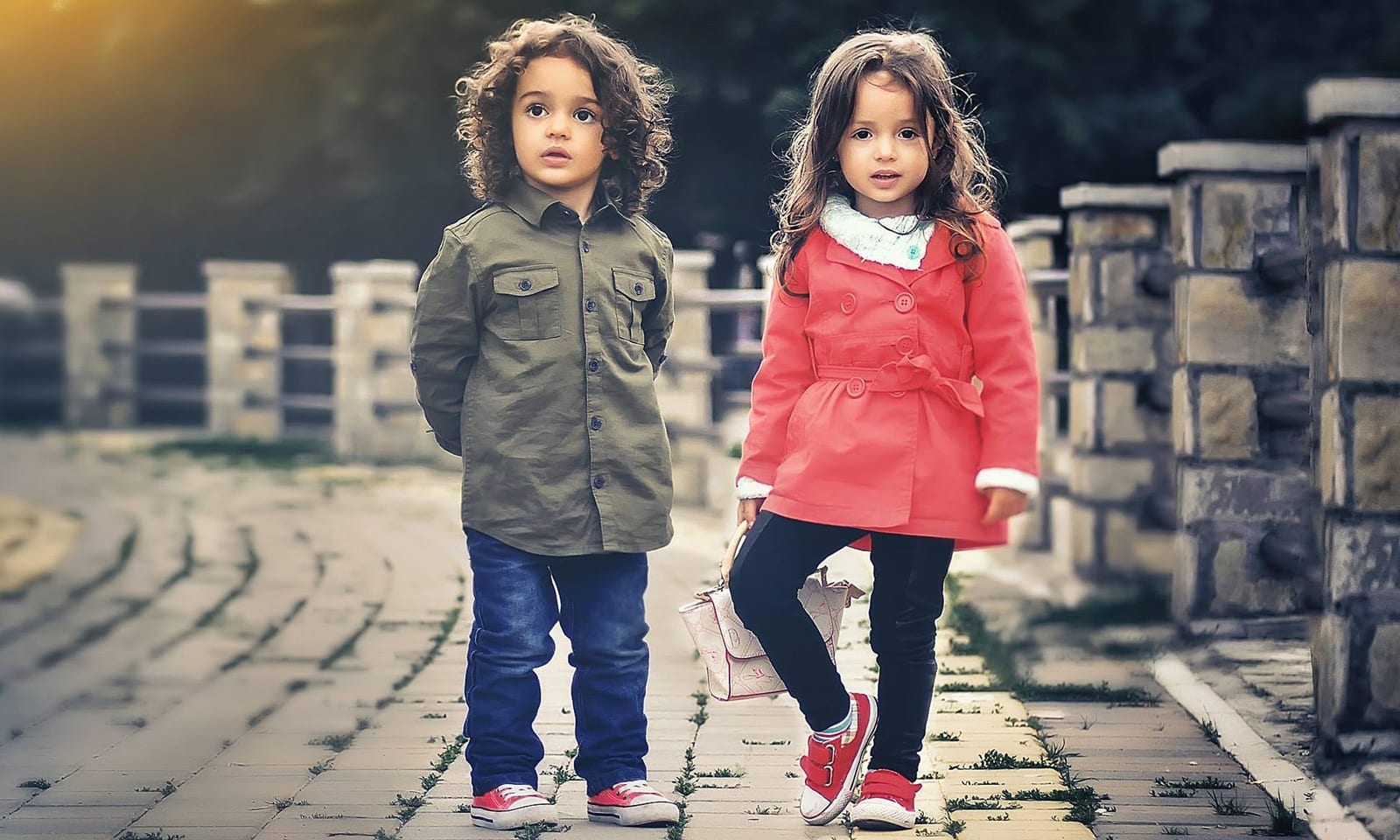 However, some shoes on this list are completely geared toward girls. For example, pediped's Grip Nikki Sandal has little flowers carved into it, and their Kids' Flex Estella Mary Janes have a large flower near the toe box and a generally feminine design. Some shoes, like the Tsukihoshi Kaz Sneakers, come mostly in pinks or purples. But if you have a boy that likes flowers or pink, feel free to subvert gender roles and ignore this paragraph.
What Can Be Done For Flat Feet?
You may still be wondering how to correct flat feet in toddlers. First, it's best that you understand what the causes of flat feet are. It comes down to the tendon, a fibrous tissue that joins muscle to bone. There are many tendons in the foot, and they are responsible for forming the foot's arch. In toddlers, fleet feet might be caused by tight Achilles tendons (also known as heel cords).
With this tightness comes limited motion that could lead to some pain and a lack of an arch. There are simple exercises that can stretch the tendons (several methods can be found here). Otherwise, a visit to a pediatrician or podiatrist can help detect what the true cause of the problem is. If your child has a tendon injury or a rare case of rigid flat feet, you'll need to find a solution beyond what attire can fix.
If you know the cause of their flat feet, the proper footwear can help immensely. As discussed above (in the support section), the combination of a firm fit, proper arch support, a stable heel, and room for the feet to move about will all help flat feet develop a better arch.
How to Identify Flat Feet in Toddlers?
Flat feet are incredibly easy to recognize if you know what to look for. All you need is water and a flat surface that you don't mind getting wet. It's as simple as having your child get their feet wet and then having them leave footprints on the sidewalk. The prints left behind should have a concave area on the inner sides ("big toe" sides) of both feet. A footprint without this inward curve means that your toddler has flat feet.
What Age Does Foot Arches Develop?
More often than not, babies will have flat feet, and you won't have to worry if their arches haven't formed, even a few years down the line. There's plenty of baby fat, even on the side of the foot! This can mask an arch for quite a while, so babies with flat feet are a non-issue. Once your child starts walking, podiatrists advise that you should start monitoring how they walk and how their feet develop.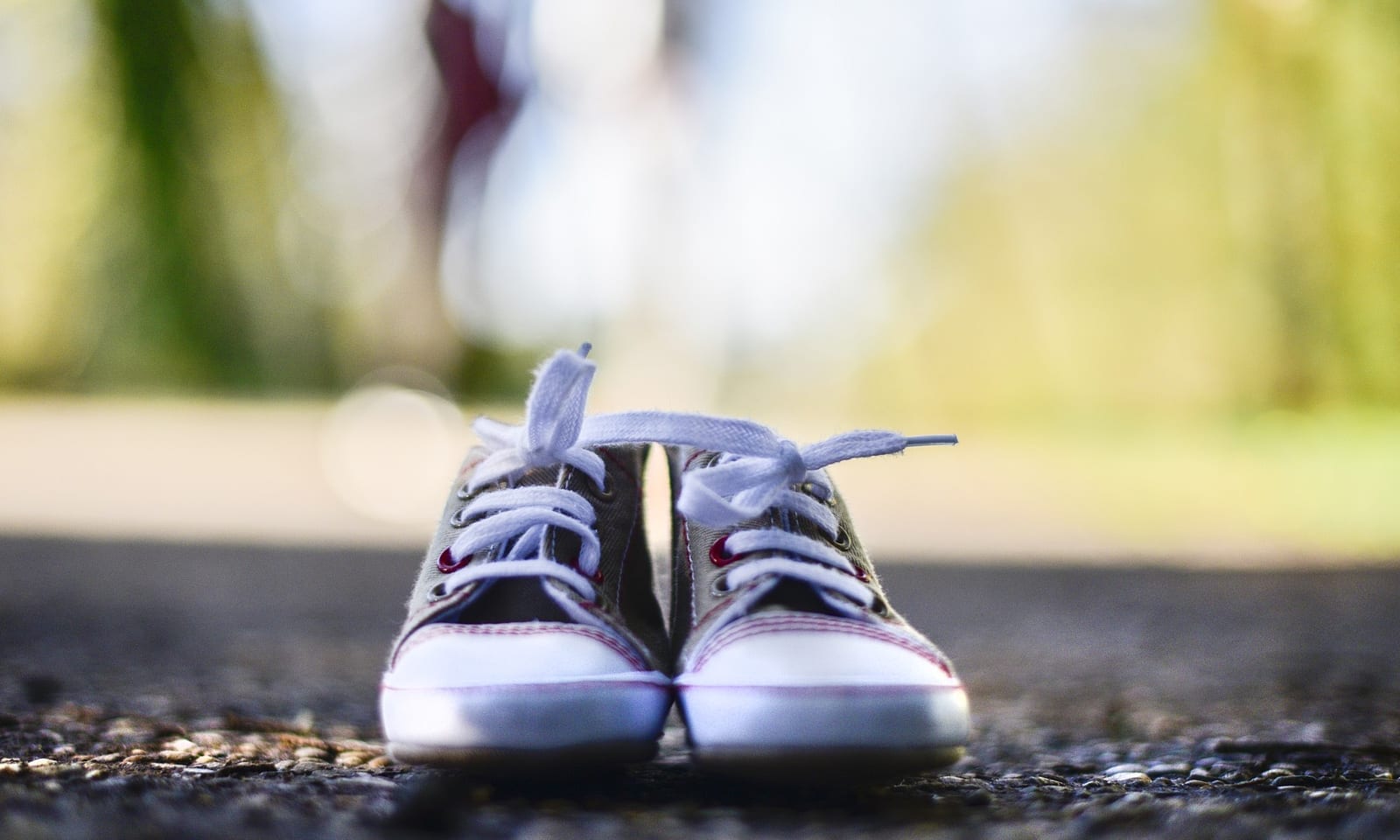 By age two or three, your child's arches should be developing. A lot of little kids have "flexible flat feet," where their feet are flat in a standing position but show arches when on tiptoe. However, if the arches have not appeared by the time your child is five or six years old, there may be a problem. Now that you know nearly everything there is to know about flat feet, you'll have to make your final purchase.
Look to Amazon reviews for durability of materials so you can maximize comfort for your child (and save yourself some money in the long run). You'll find moms and dads who have written helpful reviews that even include what shoe size their toddler wears and how the shoe they purchased actually fit (because shopping for shoes online can be a pain). That said, there are many physical stores that carry the brands we reviewed.
A short trip with your toddler to the shoe store is a small price to pay for shoes that will fit perfectly. After all, a snug fit is necessary for your child's comfort, especially if they have an arch problem. And if you do decide to buy the shoes online, make sure of the company's return policies beforehand. If multiple reviewers complained of bad customer service, you may want to steer clear.
Expert Tip
You shouldn't leave too much "growing room" in the shoe around your child's toes. This could lead to falls and accidents that are avoidable with the right fit.
Did you Know
Before the age of five, children's feet are still developing their bone tissues, so it will take some time for arches to appear.