If you enjoy water sports you need the best water shoes on the market. These versatile shoes provide many benefits and are designed to protect your feet, especially when walking on rocky terrain. They offer great traction as well as foot and toe protection. The top water booties will have a closed toe and will cover a large portion of your top foot, these features ensure you are protected from unseen dangers in the water.
We take a look at the top water shoes and consider the kind of traction they offer as well as toe and foot protection, both top and bottom, as well as how efficiently they work out of the water. Snow more your thing? Check out our review of the top snowshoes here. We consider how difficult they are to put on and take off, what type of material they are constructed from and what type of sole they have.
All of these aspects have a profound impact on the effectiveness of the water shoe and are important features to consider when deciding which one is best for you.
View the Best Shoes for Water, Below.
Buyers Guide Questions
When deciding what shoe you need to tackle hikes that involve crossing rivers or dealing with any type of water hazards, or when you want to go swimming but are not sure of what is to be found on the surface of the pool or in the sea, you need a great water shoe to offer you the protection, support, comfort and stability you need in these types of circumstance.
With our water shoe buying guide, we hope to help you find your next pair of water socks! When deciding what type of water shoe you require you need to consider a view vital areas on the shoe.
Traction
This is one of the most important aspects of a water shoe. Walking on surfaces that are slippery and wet require great traction to ensure you remain stable on your feet at all times and under all circumstances. These types of shoes are designed to be worn when walking along the banks of rivers and lakes, on slippery rocks along the beachfront, or even next to your swimming pool.
Toe & Top of Foot Protection
A topwater shoe will offer a closed toe design; this will ensure that your toes are protected from any hazards below the surface of the water that you cannot see. It prevents you from stubbing your toes, or worse, ripping off your toenails by accident. This is a very important aspect of any water shoe. Water shoes are also designed to allow the water to escape the shoe and not to hold it in the sole of the shoe.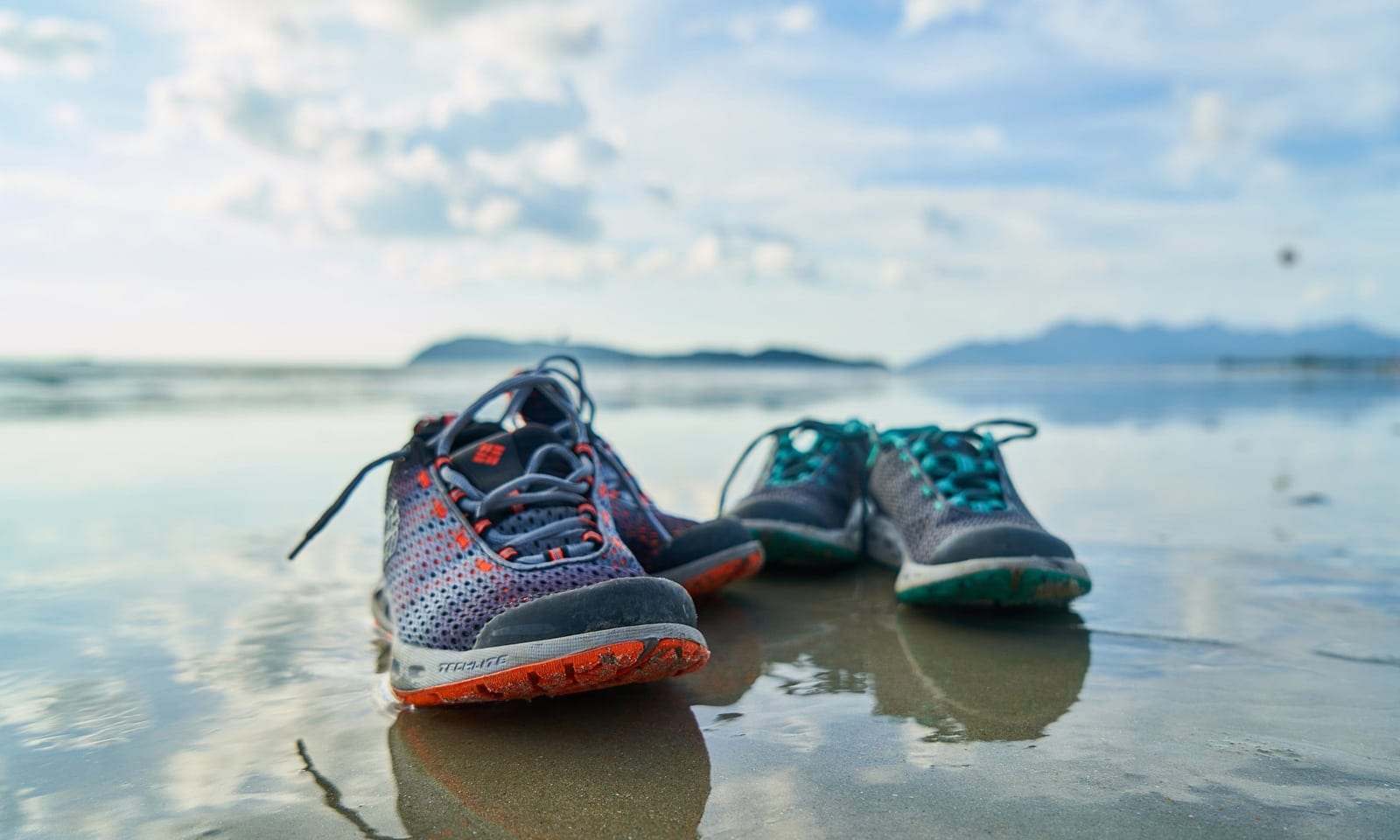 This prevents your inner sole from getting slippery and causing your foot to slide in the shoe which can also damage or injure your toes. Topwater shoes do vary depending on the brand you choose however they almost all offer a top-of-foot protection, which sandals do not as a whole.
This type of protection is vital on a water shoe as it prevents scrapes, bruises and other injuries due to you walking on unseen terrain when walking in water, or on rough and varied terrain on land, as well as protecting the foot from objects being dropped onto it.
Out of Water Functionality
The traction that these kinds of shoes generally provide make them superb, if limited, hiking shoes that are perfect when hiking trails that involve dealing with water, either lakes, dams, streams or even along the seaside.
Materials
The uppers of the water shoe are usually constructed from materials such as mesh or leather. These are very lightweight, allow water to pass through them or are waterproof to a large degree. They also are extremely durable and can withstand being wet without being damaged. Canvas is another great material for water shoes.
Styles
Although water shoes are specialized in nature there are a few brands that do make them and there is a selection of styles and colors available, all be it limited. In comparison to other footwear, the styles are limited as they are not as popular a shoe as other athletic footwear. However, you can find great water shoes in slip-on and hiking sandals. You can get both low top and high top water shoes depending on what kind of water activities you are planning to do.
The sneaker styled water shoes are often used as a kind of hiking shoe, especially if you are going to be encountering water, or wet slippery surfaces on your hikes. The styles of closure on these shoes tend to differ, laces are avoided due to them tending to get heavy when wet. There are some shoes with elastic lace closures on the market and these are quite popular as well.
Gender
This is another very important aspect when choosing your shoe. The reason is that men and women have different feet, not only in size but also in shape and the way that they tend to walk on their feet. The best brands recognize this and have created gender specific water shoes that cater to the needs of males and females in their own unique way.
Women tend to have narrower feet than men, as well as having more sensitive toes and midsoles. Men, on the other hand, have wider and larger feet than ladies. As you can see there are many different aspects of a topwater shoe, and selecting the one that will most benefit you, depending on your particular needs is important.
What are Water shoes?
Any person who loves water sports will wear a water shoe. These are specifically designed shoes that offer superb traction, great foot, and toe protection and are usually made from mesh or leather materials, making them highly breathable and able to shed both water and debris easily. Most water shoes will have a very close tight fit so that they can provide the support you need when wading through water.
Their soles are hard yet flexible in order to give your foot a good range of motion. Water shoes will usually have a closed toe and will cover the top of your foot, they provide protection for your feet when you are engaging in any kind of water sport such as swimming, diving or water skiing or kayaking.
They are also used as beach shoes and limited hiking shoes, especially if you are going to be hiking were crossing rivers or streams is likely. You can get different styles of water shoes such as water sandals and athletic styled sneaker water shoes.
Water shoes will usually fit you like a glove, keeping your foot secure at all times and allowing for a great range of movement. Water shoes are versatile; they can be used comfortably in or out of the water, and are perfect for any hiker, fisherman, kayaker, water skier and the like.
What are Water Shoes Used For?
Water shoes are perfect for any person who will be engaging in any kind of water sports. You get quality water shoes, water sandals and the like that provide the kind of traction you need when walking in water or on slippery and wet surfaces. There are a few activities where water shoes are perfect for use.
These include water skiing, surfing, white water rafting, hiking in areas where there will be river crossing and the like to contend with, floating or kayaking down rivers, spending time on the beach, especially when you are planning to go walking on the rocks. You can also use your water shoes when at the swimming pool or ice fishing at the dam.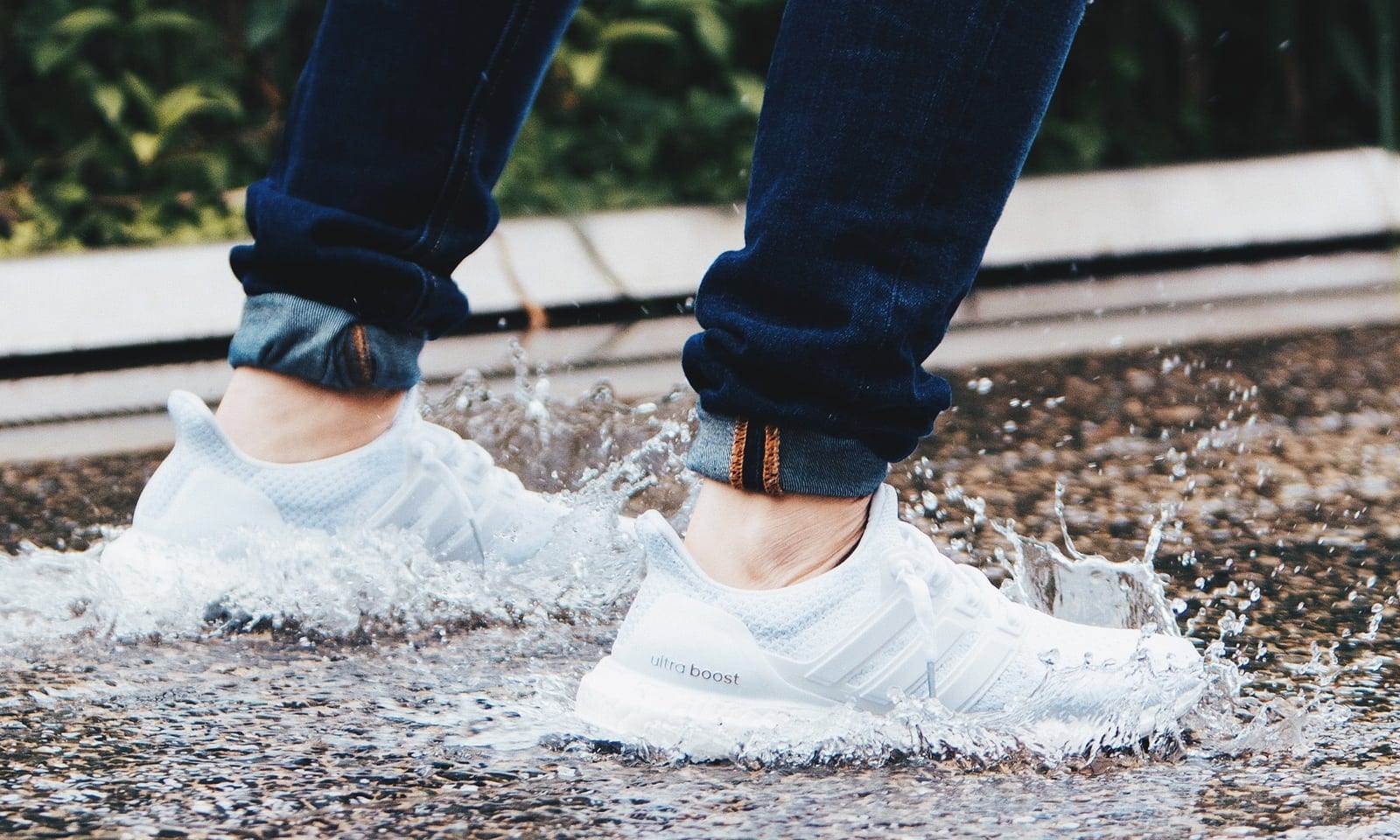 The great versatility of these shoes makes them just as at home in or out of the water. The great traction provided makes them perfect for use even in your everyday life, such as walking around the mall. They are supremely comfortable and provide a great level of protection to your feet, so using them in any setting or environment is possible.
How Should Water Shoes Fit?
It is vitally important to fit your water shoes correctly. They need to fit securely on your foot and not allow your foot to move around too much in the shoe. Therefore the fit should be tight and secure. Much like any athletic shoe, water shoes should mold to your foot, in this way it is able to give your foot support.
In the case of water shoes, this is even more important as they need to be able to shed the water and not become waterlogged; they also need to ensure that your feet remain as dry as possible and protected from any unseen objects below the surface.
Therefore it is important that you try your shoes on and ensure that your foot fits snugly in the shoe to be sure that they will not come off while walking in the water, especially on muddy riverbeds, or in the sea.
Top Water Shoes for Beach?
Most people tend to choose a great water sandal when selecting the water shoe that they like to wear at the beach. This is because they are less closed in than a sneaker styled water shoe. The important aspect of a water shoe that you will be using at the beach is the kind of protection the shoe will give you against broken shells, slippery and sharp rocks and a myriad of other dangers that lie beneath the surface, especially in rock pools on the beach.
The top water shoes for the beach will fit snugly and be secured properly with no possibility of slipping off. The fit should be fairly tight to ensure that you have a full range of movement, especially when walking on rocks at the beach. The sole of the water shoe needs to be not only thick and protective but also be flexible enough to allow your foot a great range of motion to be able to keep your balance and grip when walking over slippery rocks.
Top Water Shoes for Kayaking?
If you are going to be kayaking, it is vitally important that you get one of the top water shoes; it will make a world of difference to your experience. Putting on an old pair of tennis shoes will leave you with soggy socks and shoes and make your feet feel squishy and uncomfortable. Just like you will be needing sunscreen to protect you from the sun when kayaking so you will also need some water shoes to protect your feet from the dangers that lie beneath the surface of the river, dam or even ocean you will be kayaking in.
Most water shoes, from water sandals to booties will be appropriate footwear when kayaking, however, the athletic styled water shoe is by far one of the most popular. Selecting the right shoe with the perfect fit will make all the difference. You need a shoe that fits comfortably on your foot and will not slip off at any time. The water shoe should shed water and be lightweight, not get waterlogged or weigh your foot down in any way.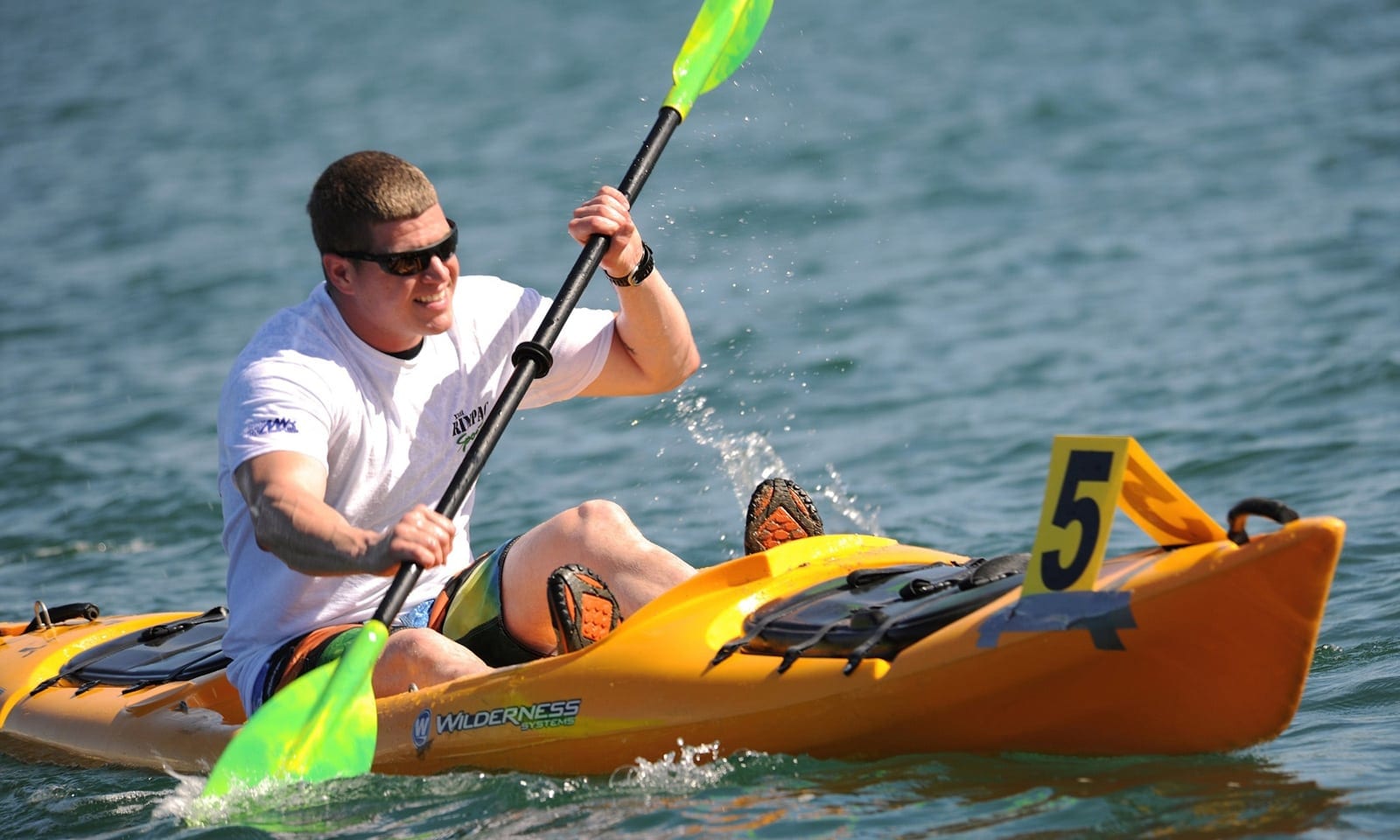 The soles of the water shoe need to be thick and flexible to allow for easy portage if needed. This usually involves crossing rocky surfaces so a sole with traction and one that protects your feet is important. The type of water shoe that you prefer is up to personal choice and there are many brands that make these specialized shoes. Whether you choose a water sandal or a water shoe, choosing the one that fit perfectly suits your personal style is the one that will be your topwater shoe for kayaking.
Conclusion
When you take on a challenging hiking trail that involves river crossings or other water hazards, if you like to go fly fishing or boating, or if you love walking on the rocks on the beach, then you need a great pair of water shoes aqua socks or even some top-rated boat shoes that will offer the protection, comfort and flexibility as well as the ability to drain the water quickly and allow your foot to breathe and remain cool and dry at all times.
Top Pick
Crocs have always been well known for their superb quality and durability and their Men's Crocs Swiftwater Sandal is no exception to this rule and out top choice for 2020. They are one of the best water sandals on the market with a mesh upper that is easy to clean, highly flexible and will be able to handle any environment, perfect for use in and out of the water. They are lightweight and will not get waterlogged when wading, and the hook-and-loop closure of the sandal ensures that it remains securely on your foot at all times, keeping you protected no matter the hazards underfoot.
The ports on the Crocs swiftwater are located strategically in the upper of the water shoe are designed to allow them to shed water and debris easily, being extremely flexible the shoe allows for a great range of foot movement that offers superb grip and stability when walking on any surface.
The Croslite foam construction of the shoe is designed to avoid absorption of water and the herringbone grooves on the outsole provide for superb traction. With all these features comes a very comfortable fit with a little wiggle room to allow your foot to rest snugly and the odor-resistant qualities allow your foot to remain fresh at all times.
Premium Choice
Hiking can be challenging and even more so if there is water involved. Having a great hiking water shoe that will allow you to cross rivers, wade through dams and tackle any other hazard that may come your way is priceless. Constructed from a waxy leather fabric with Lycra this shoe is waterproof and it is also highly flexible and offers great drainage holes to ensure that your foot remains cool, dry and protected at all times.
Lightweight it offers a snug fit to allow your foot a great range of motion and with the Unifly midsole, it allows you to remain in contact with the surface keeping you stable on your feet. The open design of the water shoes allows water to flow out freely. These are extremely easy shoes to put on and remove with a neoprene stretch collar that also allows the shoe to lock your foot in.
The shoe also offers M-Select Fresh with antimicrobial agents to prevent any odor. Easy to clean, easy to wear and one of the top water shoes on the market for water sports enthusiasts and hikers, make this our premium choice.
Great Value
Getting a top water shoe does not mean having to pay top dollar and the ALEADER Mesh Slip-on men's water shoe is a prime example of this and why it is our great value choice today. Constructed with a lightweight mesh material that is not only breathable but also extremely fast drying they are sure to keep your feet cool and dry no matter the circumstances. Engineered as an amphibious shoe, it copes equally well in both wet and dry environments.
Hydrophobic properties in the upper material along with the stitched lateral support system, that will lock your foot into the shoe, will ensure that your foot remains secure in the shoe and keeps it dry at the same time. FluidFlow technology is what ensures that the shoe is able to drain all excess water via the sole outsole of the shoe and the Solyte midsole is flexible and lightweight to give you great energy return.
The ComforDry sockliner is there to provide the cushioning. The traction on this water shoe is superb. The rubber pods provided on the high wear areas ensure that no matter the surface you are walking on, from slippery and wet to rocky and sandy, you will always get the grip you need.