12 Best Shoes for Retail Workers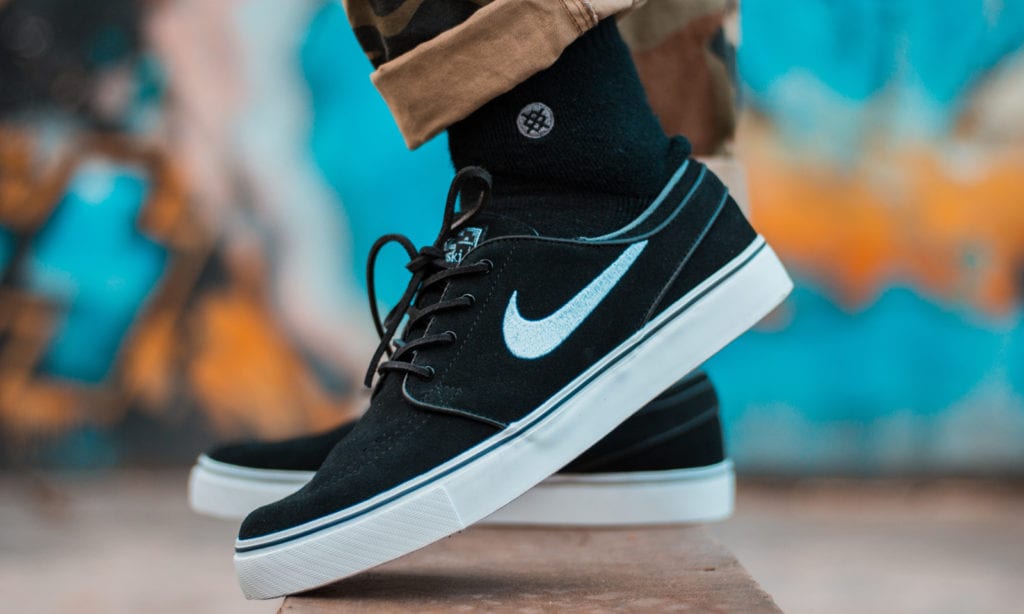 Many people find retail one of the toughest industries to work in. Standing on your feet all day is one of the reasons for this, and it can prove to be even more tiresome than some of the customers you have to deal with. You may be stuck walking around the shop floor, but you can at least look for the right pair of shoes to make your day go faster.
Comfort should always be the number one priority when you dress for a day in retail. Whether you have a strict uniform policy, or simply need to look the part while selling your stock, there is always an appropriate shoe that can give you the support you need. This article takes you through some of the best shoes for retail workers.
The following product reviews will give some details of the best shoes for retail workers, to bring extra comfort to a hard day on the job.
View the Best Shoes for Retail Workers, Below.
1. Nike Men's Revolution 4 Running Shoe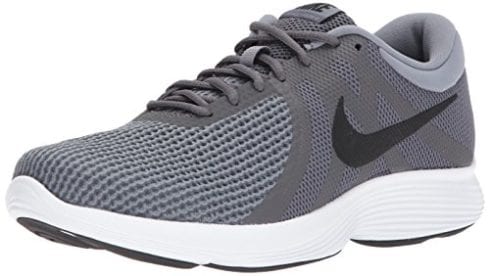 The first pair of shoes for retail workers in this list is this pair of men's running shoes from Nike. These shoes may have been designed with running in mind, but they come in a range of bright colors, which make them particularly good for attracting customers and looking stylish on the shop floor.
Since they are designed for exercise, these are ideal for walking around your store. The breathable upper materials mean that your feet can stay cool and comfortable while you work. The thick gum rubber soles are intended to help runners alleviate strain on their feet, and the same applies to retail workers.
Moving stock and assisting customers too can often feel like you are doing the exercise anyway, so the light and airy feel of these shoes should help make your day easier.
This is a versatile pair of shoes made for both running and leisure, making them ideal for spending lots of time on your feet.
Check Price on Amazon ➞
2. Dansko Women's Professional Mule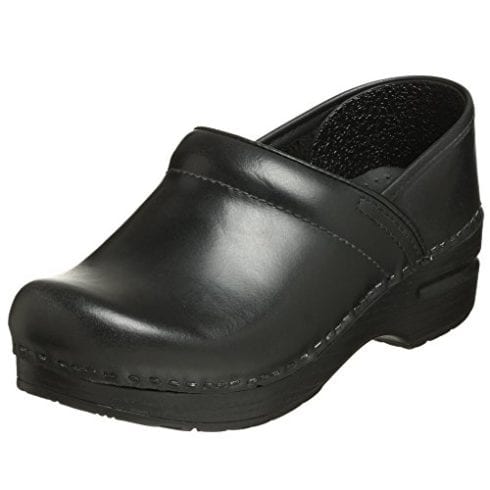 Women in retail who need to look smart on the job can look no further than these shoes from Dansko. These are a more formal pair of shoes which are well suited for retail workers who have a uniform policy and can't afford to wear a casual sneaker to work. They come in a range of colors, but all of them are smart enough to maintain a professional appearance. As well as providing the sleek look a professional retail worker needs, Dansko can always take pride in the level of comfort that goes into these shoes.
The outsoles are sturdy and shock-absorbing, and they also have a solid grip, so there is no fear of slipping over when a customer makes a mess. The slip-on design makes them easy to change into, and the soft leather takes moisture away from your feet to keep them fresh throughout your shift.
These are the ideal shoes for retail workers who need to look professional on the job, perhaps in keeping with a strict uniform policy.
Check Price on Amazon ➞
3. Vans Unisex Old Skool Classic Skate Shoes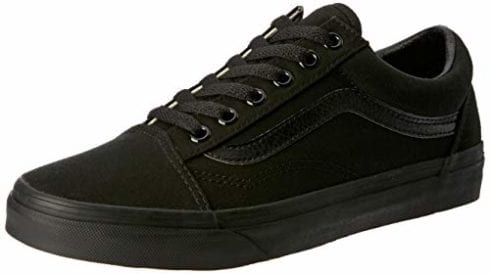 One of the best ways to feel energetic on your feet is to look like you do, and the youthful spirit of these classic skate shoes from Vans offers just that. The simple canvas design makes these sneakers attractive without being too bright and garish. This is an excellent pair of shoes for retail workers who want to look casual and stylish while still maintaining their professionalism.
Not only do they look the part, but they are incredibly comfortable too. The thick rubber sole offers a great deal of support to your foot while you are working, and the canvas upper material feels light around your foot. The canvas is unlikely to protect your foot while lifting heavy stock, but these shoes would be ideal for customer service.
These skate shoes from Vans can offer a classic, youthful look without being too bright and colorful.
Check Price on Amazon ➞
4. Timberland PRO Men's 6″ Pit Boss Steel-Toe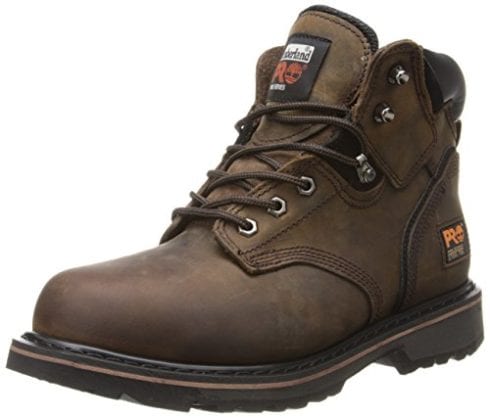 If your job requires less style and more sturdy protection from your shoes, these steel toe boots from Timberland are an excellent place to look. Built to withstand heat, weather and heavy loads, these are the perfect shoes for retail workers who regularly find themselves stuck in a warehouse.
If you are carrying a lot of stock around your store, using heavy machinery in a warehouse, or having to stand outside in the rain, protection might start to overtake comfort as your number one footwear priority. That is not to say that these shoes aren't comfortable. In fact, they have a breathable footbed to keep your feet fresh and the leather is soft and comfortable around your feet.
These boots are a great pair of shoes for retail workers who have to operate heavy machinery or spend time outdoors, as they combine comfort with a great deal of protection.
Check Price on Amazon ➞
5. New Balance Men's 990v4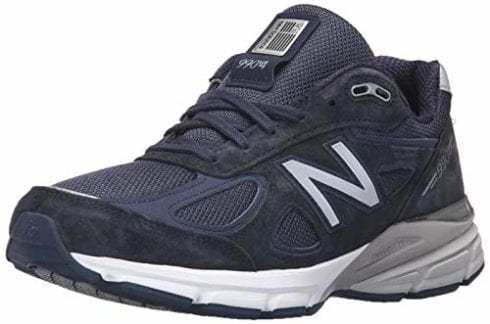 The 990v4 shoes from New Balance are a pair of sneakers that make a real statement. Coming with a high price tag, these running shoes put fashion and style above all else. Again, they are another example that sneakers can make the perfect shoes for retail workers, assuming their uniform allows it. However, the high cost of these running shoes suggests they would only be worth it for a man who is fanatical about sneakers already.
There is no doubt that these running shoes are stylish, and the particularly wide variety of colors means you can have the pair that suits you and your personality best. The breathable mesh uppers make them ideal for moving around in and the additional ENCAP technology in the heel allows for extra support to keep you going throughout the day. However, these are a very expensive, fashionable pair of shoes, so it probably isn't worth the cost if you only want them for work.
These are some of the most stylish sneakers on this list, with the extra comfort making them good shoes for retail workers as well as the fashion conscious.
Check Price on Amazon ➞
6. Saucony Women's ProGrid ST2 Walking Shoe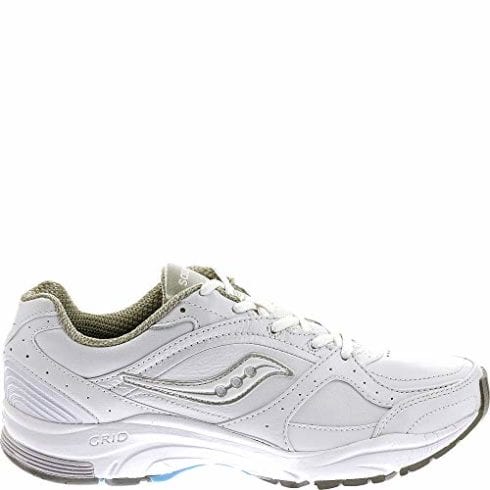 If you are going to walk around a store all day, it seems only logical that you should wear walking shoes. These women's shoes from Saucony should appear like the perfect fit for a woman working in retail. The subtle design comes in plain black and white color options, meaning they won't stand out too much while you are at work, but they are certainly stylish enough to wear after hours.
The sturdy rubber outsoles are thick for extra comfort while walking, and they also have a decent grip, so that you won't have any accidents or mark the floor. A padded tongue and collar make these a comfortable pair of shoes for retail workers. As well as all this, the upper material is a thick and durable leather, so they should last for quite a while.
This is a durable and sensible running shoe that can be ideal for a casual look while working hard on your feet in the store.
Check Price on Amazon ➞
7. Skechers Men's Equalizer Slip-On Sneaker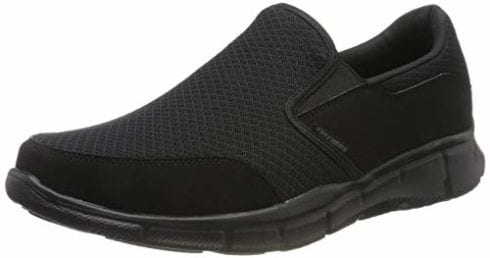 The most comfortable shoes listed in this article are probably these slip-on sneakers by Skechers. These shoes come in a mesh upper material to let your feet have plenty of air while you work. However, the most exciting part of these shoes is the memory foam insole. This means that the shoes fit perfectly around your feet, to take away all the strain that your job puts on them.
When it comes to design, these shoes are plain and subtle, and they come in an all-black color option so that you can fit in at work. They are also easy to slip on and off, making them handy for if you need to change. The affordable price makes these a good choice of sneakers for retail, but there could be a risk you'll be too comfy to get anything done.
Skechers' Equalizer Slip-on Sneakers are possibly the more comfortable shoes for retail workers on this list, thanks to their memory foam insole.
Check Price on Amazon ➞
8. Brooks Women's Ghost 11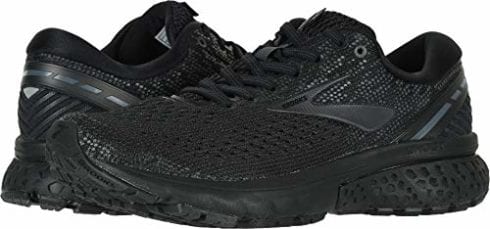 Another pair of running shoes is the Women's Ghost 11 sneakers from Brooks. These shoes come in a wide range of colors, although they may be too bright for some more subtle work dress-codes. In terms of comfort, they offer fantastic support throughout the length of the shoe. There is padding-right down the length of the foot and balanced cushioning designed to keep runners' feet in check.
The breathable mesh upper material means that your feet stay cool throughout the day, and the thick soles should take away any strain in your feet. These are a comfortable pair of shoes for any job, but the bright sneaker design might not always be appropriate.
These are another pair of running shoes that are great for keeping you supported on your feet.
Check Price on Amazon ➞
9. ECCO Men's New Jersey Slip-On Loafer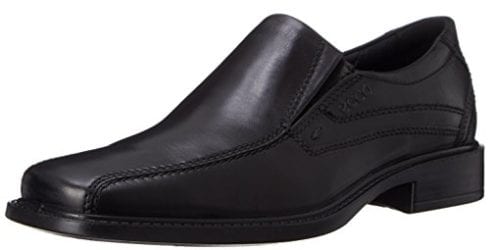 Men who need to look professional while working should enjoy these loafers from ECCO. The sleek design comes in an elegant black as well as a stylish cocoa brown, offering a choice as to which best suits your regular work outfit. The pair can slip on and off easily if you need to change your footwear, although they are made to be both comfortable and durable, so that is unlikely.
The comfort comes primarily from the large toe box, which gives you more room to move within the shoe. Also, the lining is designed to absorb the moisture of your feet to keep you feeling fresh throughout the day. The long-lasting outsoles mean you shouldn't wear these out no matter how long you spend walking around, and the high-quality leather makes you look even smarter while you work.
These are a great choice of shoes for men who need to keep a smart and professional look while working in retail.
Check Price on Amazon ➞
10. New Balance Men's MID626K2 Slip Resistant Lace-Up Shoes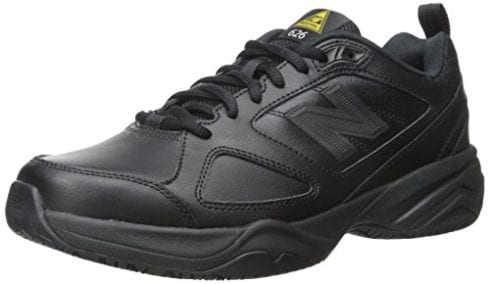 The final pair of sneakers on our list come from New Balance. These are perhaps the best choice of sneakers available for working in retail if you are in need of a more subtle and practical shoe. Rather than being bright and colorful, these come in a plain yet stylish design, making them appropriate for most retail work.
The practicality of these shoes comes from their slip-resistant soles. Many people who work in retail will fear a mess made by customers, and it's easy to have an accident while walking around a slippery floor. Shoes like these solve that problem. Also, the thick rubber soles and crash pad in the heel gives a great deal of support to keep you going through your shift.
These are some of the most reliable sneakers listed, in terms of their slip-resistant soles and plain design.
Check Price on Amazon ➞
11. Clarks Women's CloudSteppers Sillian Paz Slip-On Loafer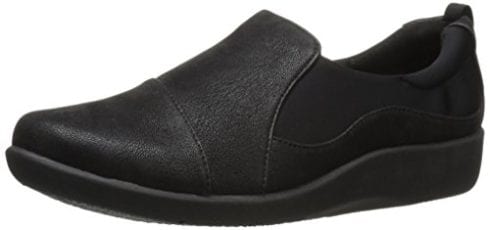 The final footwear to discuss is these women's shoes from Clarks. Again, these offer a smarter, sleeker option to women who don't want to look too casual on the job. These can be seen as a stylish pair of loafers, but they are made to be supportive and comfortable to the feet also. The wide range of colors lets you tailor your choice to fit your style, and the soft fabric makes them feel good as well as look good.
These shoes come with an ortholite footbed, which gives you support on the move. When you need to walk around, you will find them to be very lightweight, and the shock-absorbing soles keep all the pressure off your feet.
These are a good pair of shoes for retail workers who want to look stylish while maintaining a professional look. The range of colors allows them to be both smart and personal.
Check Price on Amazon ➞
Shoes for Retail Workers Buyer's Guide
Buying a new pair of shoes is never easy, but it gets much harder when you have to buy them for work. Shoes for retail workers needed to be comfortable, durable and, of course, stylish. Sometimes it can be hard to get that balance right, especially if you are doing it on a budget. The sort of shoes you want to look for will vary drastically based on how important each of those factors is to you, before even thinking about the price.
The retail industry can be quite demanding, so if you want to get the most out of your job you need the right footwear to support you throughout your long, hard shifts. Even if you don't want to get the most out of it, the right pair of shoes can help the hours go by quicker. In order to find the right balance of practicality and style, take a look at these tips that you should keep in mind.
What Is Appropriate?
When looking for shoes to wear to your retail job, you need to remember what it is you need from them so that you don't end up buying an inappropriate pair. Not only that, but you need to make sure they are shoes that your boss will think are appropriate too.
The first thing you need to do is to find out what your dress code requires in your place of work. If it is a trendy fashion store, maybe some colorful, vibrant sneakers will be great for attracting customers and advertising your clothes. On the other hand, if you work in a supermarket or a more high-class store, you are probably going to need a sleeker, smarter shoe to look professional.
Once you have figured out what is appropriate for your place of work, you also need to think about what situations you tend to find yourself in on shift. If you are regularly dealing with customers at the front of the store, some light canvas shoes might be just fine. However, if you operate heavy machinery or spend time outside, heavy-duty boots will do a better job at protecting your toes.
Make Comfort A Priority
The most important feature of a pair of shoes for retail workers is comfort. Whether you work in a warehouse, a restaurant or a clothes store, you are going to be on your feet a lot. Just like how an athlete needs the right running shoes for running, you need to have the right shoes for working. Fortunately, those two are often the same.
Sneakers are always a simple way to make sure you have comfortable footwear for working in. If they are acceptable under your dress code, it is always a good idea to buy a pair for work so that they have the support under your heel that will stop your feet from aching after a long shift. They also tend to be well padded, which is a good thing to look for in a pair of work shoes.
If you can't wear sneakers to work, try to look for similar qualities in a smarter shoe. For example, particularly comfortable padding, such as memory foam or more simple cushioning, is an ideal feature to keep an eye out for. Also, a breathable lining can be helpful for keeping your feet dry and fresh in order to prevent odors. All of these things will contribute to a more comfortable experience while working.
Try Them On
This may seem like an obvious comment, but it is always vital that you try a pair of shoes for size before wearing them to work. No matter how sure you are that they are the right fit, you want to know that they are comfortable enough to wear for hours on end if your job requires it. It is a good idea to try to wear them on a day off before putting them to practice in the workplace. This should help wear them in and prevent any unexpected discomfort.
Expert Tip
All of these shoes offer style and comfort, but they may not all be appropriate for your place of work. Check the dress code before investing in new footwear.
Did You Know?
Some estimates have suggested that some retail workers can walk approximately 3 miles during a shift, so it is a good idea to have comfortable, thick soles on your shoes.