10 Best Orthopedic Shoes in 2021
Everyone's feet are different, and at any point, an injury or issue may develop that impacts your footwear choices. Orthopedic shoes are meant to address such issues, but it can be difficult to determine which shoes provide the needed extra support and protection. Below are ten pairs of the best orthopedic shoes on the market, including some pros and reasons to consider them.
Related; shoes for Plantar Fasciitis 
View the Best Orthopedic Shoes, Below.
1. ASICS Men's Gel-Venture 7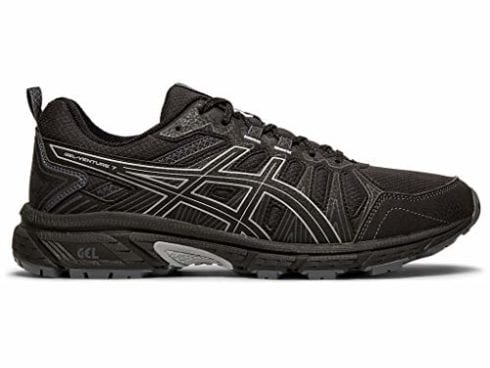 These cushioned shoes are built with plenty of padding around the sole, softening your footsteps and providing a softer surface for your feet to rest on. The insole is intentionally removable, allowing you to add an orthotic brace or orthopedic insole of your own if you're dealing with a serious injury, but the standard one is designed to help cushion impacts and protect your feet as much as possible.
The gum rubber sole provides a decent amount of gripping power without being difficult to move around in, giving you more control on slippery or smooth floors, and the lace-up design helps keep it safe and secure on your feet instead of slipping off or feeling loose. The gripping lugs on the bottom of the sole help you move up and down sloped surfaces, making these shoes great for avid walkers that need extra support for their feet.
These shoes are perfectly suited to long periods of use outdoors, especially if you enjoy tougher walks with lots of slopes.
Check Price on Amazon ➞
CHECK PRICE ON ZAPPOS ➞
2. Birkenstock Unisex Adults' Boston Clogs
These clogs mix the covering protection of a full shoe with the breathability and flexibility of a sandal, keeping your feet dry in bad weather while still leaving you plenty of room to stretch your feet and move about normally. The insole conforms to a normal foot's anatomy, helping to support and correct your movements without putting too much pressure on your feet or making you have to walk a certain way to avoid pain.
The raised toe-bar helps to correct the way your toes sit while you're walking so you won't need to worry about them feeling compressed together if you need to wear these shoes for long periods of time. The EVA materials used in the sole help to absorb shocks and other impacts from long walks, making it comfortable on all kinds of materials and surfaces. The breathable soft leather used in the rest of its construction reduces how rough they feel on bare skin, meaning that you don't have to wear socks to get the most out of these clogs.
These clogs are great for casual use around the house or out on a walk during a hot day, protecting your feet but still keeping them exposed to fresh air.
Check Price on Amazon ➞
CHECK PRICE ON ZAPPOS ➞
3. Propét Men's Stability Walker
These sneakers are designed with a wide forefoot area and reliable heel to make them as stable as possible, giving you much more control over how you move regardless of the terrain you're walking on. They also have a decent amount of padding, adding a softer feeling to your footsteps and relieving pain from long walks. Most of its body is made of leather, adding an extra level of durability and weather resistance that keeps your feet safe and dry in poor conditions.
The rubber sole and molded midsole used in these sneakers hold them together really well, even if you're walking over rough ground. The insole supports your feet and keeps them comfortable, helping to correct your posture and foot shape slightly without leaving you in pain or discomfort.
Like most sneakers, these shoes offer a lot of comfort, but they're also surprisingly well-padded and help you walk in a comfortable, painless way.
Check Price on Amazon ➞
CHECK PRICE ON ZAPPOS ➞
4. Alegria Women's Paloma Flat
These Alegria Women's Paloma Flat shoes have a built-in platform that supports your feet without looking out-of-place in your regular outfits. The hook-and-loop based strap that fits over your instep makes it easy to adjust how they fit on your feet, helping to keep you comfortable without making them unnecessarily loose or slippery. The insole is fully removable, so you can always insert your own, making them useful if you have medically-approved or prescribed orthopedic insoles you need to use.
The leather interior used in these shoes promotes better foot health and walking styles by keeping your feet dry and comfortable, as well as wicking away moisture that builds up from sweat or humid environments. This is backed up by the outsole, which gives you a decent level of grip without making your steps feel too sticky or heavy, helping you avoid tired and sore feet without sacrificing or altering the design and feel of your shoes.
The design of these shoes makes them appropriate for plenty of different situations and outfits, supporting your feet throughout the entire day.
Check Price on Amazon ➞
CHECK PRICE ON ZAPPOS ➞
5. ASICS Women's Gel-Venture 7
These running shoes are designed to deal with hard outdoor terrain, protecting you and keeping you stable on even the most difficult walks and runs. The gel cushioning at the back of the shoe helps absorb impacts and shocks, providing some extra protection and comfort while you're on the move, and the removable insole can be easily taken out to help you tailor it to your needs. However, the built-in insole is also fairly useful, giving you a soft layer of padding to help support your feet.
The sole of the shoe uses reversed lugs that make it easy to climb slopes in both directions, especially if they're rougher stone surfaces or natural ground. The extra layers of high-abrasion rubber provide extra durability and protection in key places, holding your shoes together for longer and keeping your feet safe from damage or sudden bumps.
These shoes are ideal for people who love to get exercise in the outside world, especially if you need the extra support to help keep your feet stable and pain-free.
Check Price on Amazon ➞
CHECK PRICE ON ZAPPOS ➞
6. Vionic Unisex Wave Toe-Post Sandal
These thong sandals mix the best parts of an open sandal and a walking shoe, keeping your feet protected from the rough ground while still providing both breathability and flexibility in all situations. The anatomically-correct insole design means that it naturally supports the way your feet move and rest without forcing you to stand in an uncomfortable or awkward way.
The upper section of the shoe is made of a soft fabric that keeps the sandals secure on your feet without harming your skin or irritating any injured spots on your feet. The built-in midsole helps absorb shocks and foot stress, making it much easier to walk around without letting your feet get tired or sore. Being a thong sandal, it's incredibly easy to take off and store in a bag so you can carry them around with you if you're on holiday or taking a stroll far away from home.
These sandals are a great way to stay comfortable while letting your feet get some sunlight and fresh air, putting most of its materials into making your walks easy on your feet.
Check Price on Amazon ➞
CHECK PRICE ON ZAPPOS ➞
7. Propet Women's W3851 Wash & Wear
These slip-on shoes have a stretchable collar that makes them easy to wear, regardless of your foot shape or size. The flexible materials used in it its design and construction give you a greater range of movement, as well as giving your feet more room to move and breathe while you're wearing them, while the internal padding gives you more protection from hard impacts and stumbles during your walks.
The outsole is made of rubber and EVA, adding extra durability without adding more bulk and weight to your shoes – it also provides much more traction and friction on most types of ground so you won't need to worry about them slipping off while you're trying to focus on other tasks and hobbies. A set of multi-directional treads and lugs on the very bottom of the sole support this even further.
As a slip-on, these shoes are really easy to put on and take off, making them really useful as casual shoes for a variety of different hobbies and work situations.
Check Price on Amazon ➞
CHECK PRICE ON ZAPPOS ➞
8. OLUKAI Mens Nohea Mesh Slip-On
These lightweight slip-on shoes offer a strong insole with plenty of extra comfort and breathability, making them ideal for use while you're relaxing or taking a stroll outdoors. The entire insole can be easily removed and replaced with your own specialized medical ones, although the original one uses a microfiber cover and gel insert to help support your feet evenly regardless.
The upper sections of this shoe are made with a microfiber lining that improves breathability and reduces weight, making long walks much easier and providing a soft, comfortable inside that keeps your feet safe and secure without causing any skin irritation or scratching. The regular sole at the very base of the shoe is extremely durable, handling all kinds of poor weather and difficult ground without showing signs of damage or having any risk of falling apart.
These shoes are really easy to use, giving you an easy way to protect your feet without slowing you down or making you feel uncomfortable after long periods of use.
Check Price on Amazon ➞
CHECK PRICE ON ZAPPOS ➞
9. Orthofeet Orthopedic Athletic Men's Shoes
These shoes offer built-in orthotic support, using a cushioned heel section and a reinforced arch section to help you walk in a safe, foot-friendly way. The interior of the shoe is solid enough to bolster your feet's anatomy while still being stretchy enough to accommodate high arches and insteps. The lightweight sole adds extra cushioning without weighing you down, making it easy to travel long distances if you're out for a walk or wearing these shoes during a long workday.
The soft materials used in the design of the shoe's upper half relieves most of the pressure that you'll feel from regular shoes, which makes it much easier to use if you have foot pain or injuries that need to be left alone while they heal. The comfortable soles make this much easier, reducing the amount of force you'll feel while you're on the move and getting rid of the problems that most tight-fitting shoes can cause, including skin irritation and damage from letting the shoe come into direct contact with bare skin.
These shoes look like conventional trainers or sneakers on the outside, making them blend in with nearly any outfit while still supporting your feet as best they can.
Check Price on Amazon ➞
10. BeautiFeel Women's Camille Flat Sandal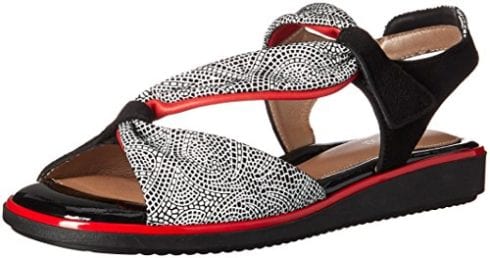 These sandals mix fashion and comfort together perfectly, keeping your feet safe and secure without breaking up any stylish or formal outfits you've put together. The latex sole is soft enough to make hard surfaces a little more comfortable without looking too padded, and the insole is a simple, smooth shape that helps your feet rest in a normal, comfortable position. Not only that, but the open design lets your feet breath, making it easier to heal any injuries or sore spots you might have there.
The majority of the sandals' construction and frame are made from leather, making them pleasant to wear while still keeping them tight against your feet for maximum stability and slip prevention. The strap at the back allows you to tighten the shoe if it seems to be too loose at the back, while the two Velcro straps at the top can be adjusted in mere seconds, giving you complete control over how your sandals feel and how tight they're pressed against your skin.
These sandals are ideal for formal events as well as relaxing at home, and can be adjusted to accommodate your feet no matter what shape or size they are.
Check Price on Amazon ➞
Orthopedic Shoes Buyer's Guide
Buying orthopedic shoes can seem difficult, especially if you're unsure what to look for, but there are certain design elements and useful features that can help guide your purchase.
Shoe Type
There are a number of orthopedic shoe options, but before buying, you should consider your end use, such as wearing for a hobby or work, as well as other needs. If you need to spend a lot of time outside, boots and weather-resistant walking shoes are more appropriate than sandals and sneakers.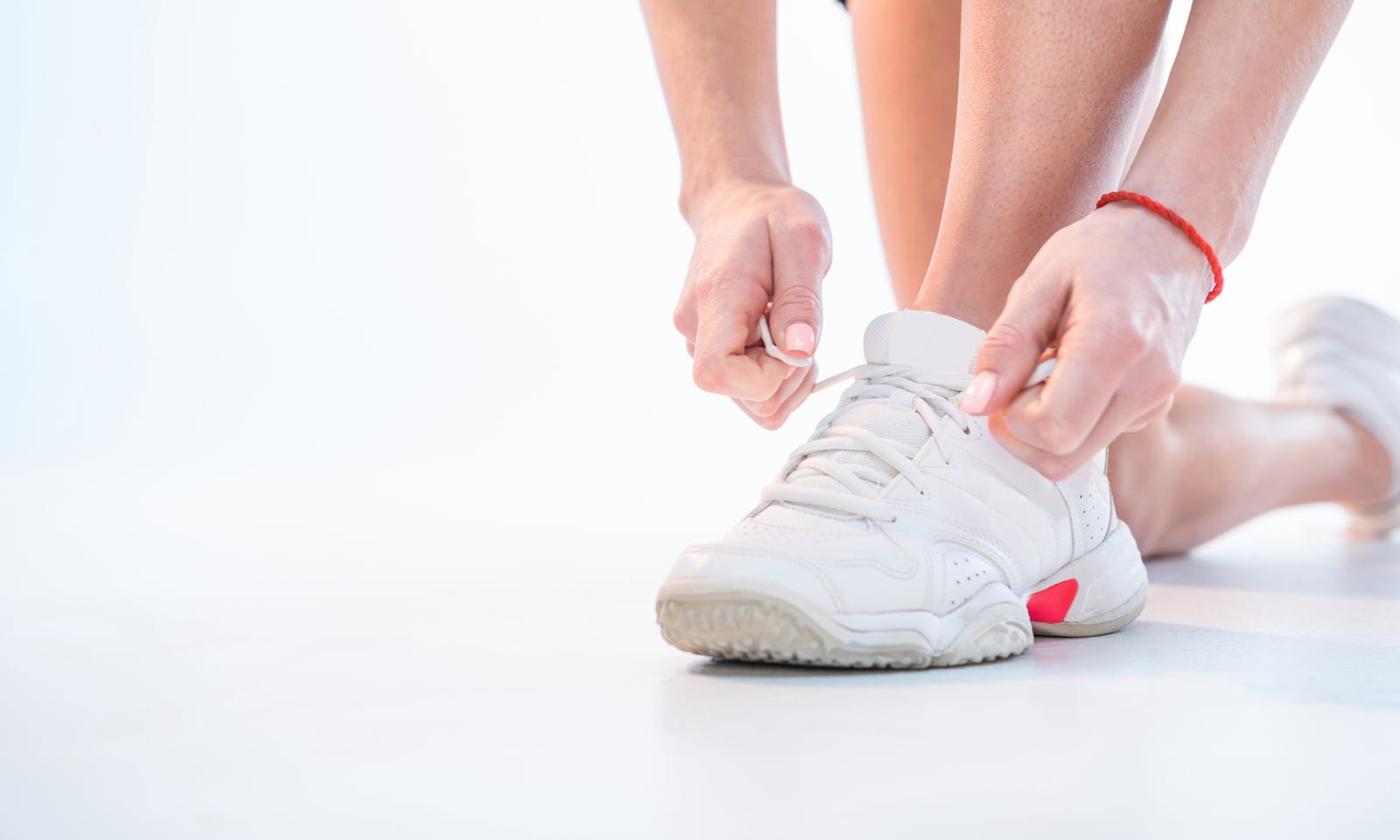 Orthopedic Features
Some shoes don't include any specific orthopedic features, but you may be able to remove the insoles and replace them with your own. This is helpful if you have medically-prescribed supports or braces that you'll need to use. Some others will be molded and designed to better suit the shape of an average foot, letting them correct the way you walk or stand if your feet have a slight deformity or another physical issue.
Perhaps the most important orthopedic feature is comfort. The more protection and softness there is on the sole, insole and midsole, the less likely you are to get tired feet after using your shoes for long periods of time.
You might be interested in; shoes for wide feet.
What is Orthopedic?
"Orthopedic" refers to anything that helps fix foot and back pain, damage and deformations to certain parts of an average person's bone structure, usually related to foot joins and the lower spine. Orthopedic clothing is generally meant to help improve any of these issues that don't require direct surgery, but they're rarely meant for medical use only and are often used to help improve the posture and muscle health of people who don't have any notable conditions or medical issues.
What Are Orthopedic Shoes?
The best orthopedic shoes are shoes that use structured insoles, special shapes, and design features to try and improve the foot muscle health and bone structure of the wearer's feet, as well as improving their joints and promoting proper walking styles in people who struggle due to the shape of their feet.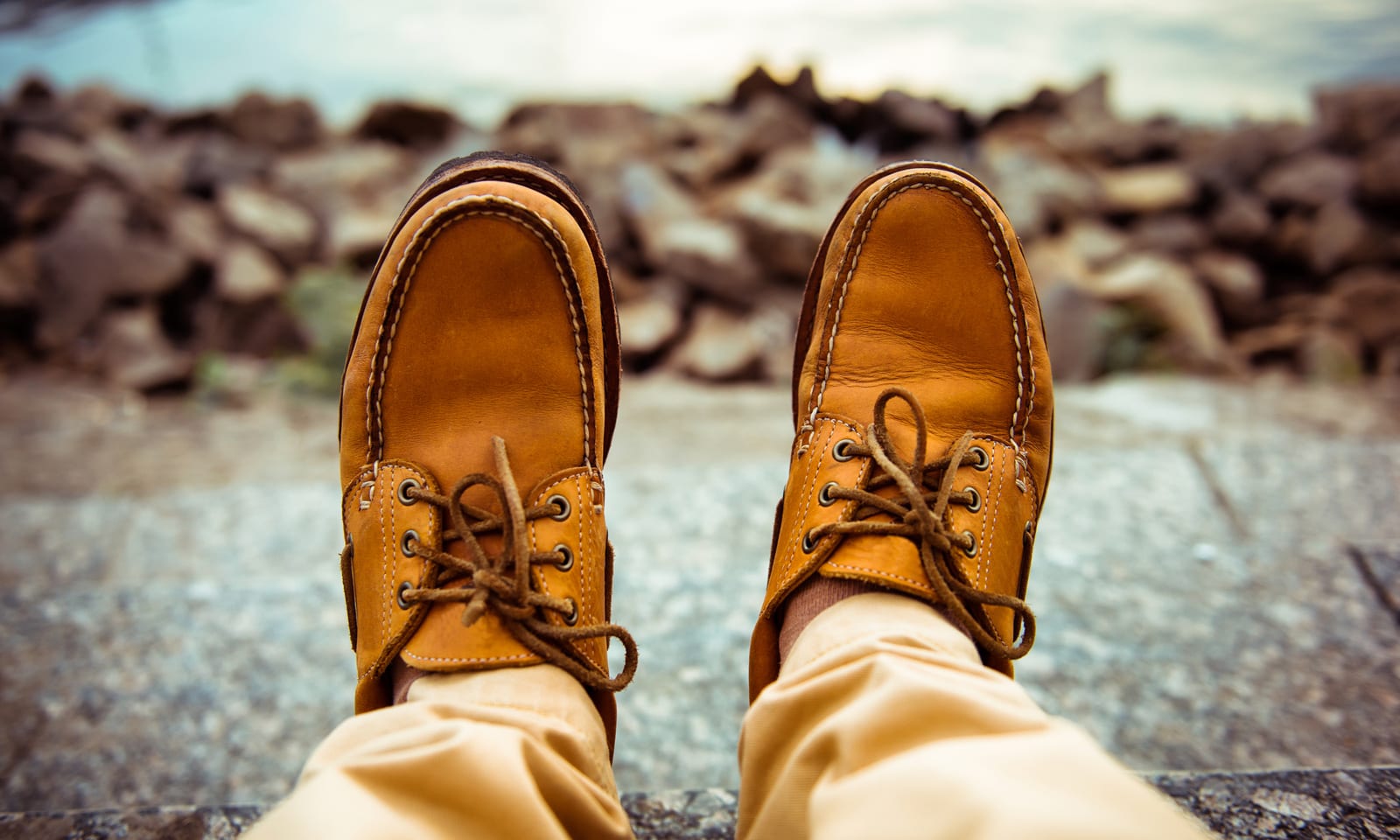 Although orthopedic shoes were originally used only in medical situations, they've recently become far more popular in both exercise situations and as part of work clothing. They can also generally be more comfortable than some regular shoe types, mostly due to the extra padding that a lot of them use.
Who Needs Orthopedic Shoes?
Orthopedic shoes are especially important for people with small deformities, like flat feet, spread-out toes or bunions, since they help correct these issues without making it painful or irritating. They can also help with a lot of other issues, including muscle pain and swollen feet since most will be able to stretch and adapt to the wearer's feet rather than simply staying the same size until they eventually wear out.
Expert Tip by Alexis DeSalva Kahler
If you can't find orthopedic shoes that fit your needs, consider footwear that you can add or remove insoles to, which allows you to customize your footwear.
Did You Know?
Some insurance companies count prescribed orthopedic shoes as medical equipment so you may be able to get something more expensive – and high-quality – if they provide coverage for it.