What are Men's Chef Shoes?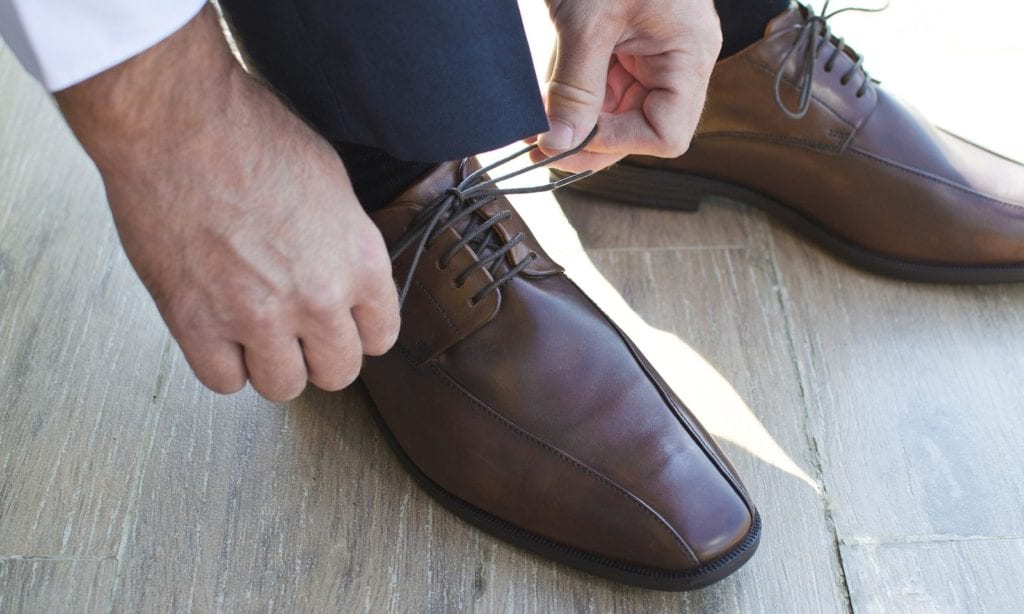 Introduction
There are a number of different men's chef shoes on the market including slip-on, lace-up and clog style shoes. All of these styles have models that are designed to be non-slip and are perfect for the working man to wear, especially those working in a hazardous environment such as in the kitchen.
Do Timberland make Chef Shoes in Men's Varieties?
Yes Timberland make Chef shoes in men's varieties. Timberland are a company that sells a variety of different shoes and other apparel. They manufacture high end products from standard shoes to specialised work shoes that are non-slip or slip resistant, including chef's shoes and shoes that are designed for all kitchen workers.
Having a shoe that will protect your foot against spillages as well as having a sole that offers a non-slip or slip resistant quality is imperative when working in an environment such as the kitchen where you are likely to encounter slippery and wet surfaces along with surfaces that contain a lot of debris. Timberland has recognised this fact and manufactured not only some of the best ladies non-slip shoes but also men's varieties that offer the kind of qualities all chefs look for in their work shoes.
Why get Chef Shoes for Men?
When you are considering what shoe to wear when you are working in a kitchen as a chef or in any other position, you need to consider getting one that is slip resistant. The reason for this type of shoe is that when you work in a kitchen, you are likely to encounter surfaces that are wet and slippery, or have other debris on them that you could easily slip and fall on.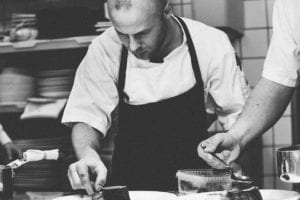 Accidents happen often in the kitchen and accidents in such a hazardous area can be very dangerous, not only for the person that slips and falls but for all those working with them in the kitchen. A chef is a person whose profession demands that they stand for long periods of time, the shoe they choose should not only be slip resistant but also comfortable.
Chef shoes come in many different styles and designs, they can either be lace-up or slip-on, two of the most popular styles for men in the kitchen. You also get the clog style such as Crocs. Clogs are easy to stand in and offer the support and comfort along with the safety aspects you require when working as a chef. You will defiantly need a great pair of chef shoes that offer not only the slip resistant qualities but also stability and sturdiness as well as durability.
The shoe you choose should also offer anti-fatigue technology which will help you get through the long shifts in the kitchen where you are standing for long periods. Crocs, Dansko and Skechers all make great chefs shoes that offer all the qualities a great chef shoe should.
Can you get Men's Chef Shoes in Wide Sizes?
You can get many different shoes that are available in wide sizes and will be suitable for a chef to wear. However one of the most popular of these is the wide shoes from Crocs. Not only are the Crocs comfortable and durable, they are also slip resistant, which is a quality that any kitchen shoe should have, especially a chef's shoe.
When you have wide feet, make sure that whichever shoe you select caters for you. If you choose a comfortable shoe that does not give you the right fit, you will find that your feet will be sore at the end of the day. Slip-ons and Clogs have the widest variety of shoes to accommodate wider feet.
What are the Benefits of Men's Non Slip Chef Shoes?
The benefits of wearing non-slip chefs' shoes for men are numerous. They keep the chef safe in his working environment where walking on wet, slippery surfaces are par for the course. Non-slip is not only a necessity, but often it is a regulation to wear safety shoes in the kitchen. Shoes not only have to be slip resistant but also comfortable and protect your feet from any falling objects or spilling of hot liquids.
Often, as was said wearing these types of protective shoes is mandatory in the kitchen environment. Aside from being non-slip they should also be comfortable, protective and safe, to allow the chef to concentrate on what matters and not how uncomfortable it is to be standing for such long periods or on keeping their feet safe from spilling liquids, wet and slippery floors and more.
Besides that, if a chef does not wear safety shoes which are non-slip and water or oil resistant, then they could potentially have an accident which can cause great injury, this can open the restaurant up to potential lawsuits if they do not comply to regulations and also endanger colleagues, customers and yourself.
Conclusion
All chefs require great non-slip, protective shoes in the kitchen environment which is full of hazards such as wet, slippery surfaces, spills of hot liquids and more. Men who work as chefs spend long hours on their feet and need a comfortable, protective and non-slip shoe to enable them to concentrate on what they are good at, cooking.