Running can be one of the best sports, but you need the perfect pair of running shoes to be able to beat your records and make it as enjoyable as possible. Not only can it completely de-stress you, but it can also have many benefits for your health as well. Before you start running, you will definitely need a good pair of athletic shoes, because if you have a pair that might feel uncomfortable, then it could actually cause you a lot of problems.
For instance, it may cause you to have blisters, and everyone knows how uncomfortable these can be. Therefore we've put together a list of all of the best Adidas running shoes. Adidas is known to have some of the best running shoes worldwide, as they are able to deliver quality and comfort to your feet.
View the Best Adidas Running Shoes, Below.
Buyer's Guide To Adidas Running Shoes
There are a whole variety of different Adidas shoes in the list above, and it can be quite confusing over which ones are the best ones for you to buy. We know how much of a dilemma it will be able to put you in. This is why we've discussed some of the factors that you will need to look out for before you do consider purchasing a pair of Adidas running shoes.
Outer Material
This is a factor that you're really going to need to look at because what they are made from on the outside of the shoe will indicate how well they're going to cope with wet weather. If the Adidas running shoe is made from a fabric or synthetic type of material, then this may not be so great when it rains, because the fabric is likely to soak up the rain and it could leave you with wet feet.
The only way this specific material won't get affected by the rain is if it has some type of additional feature. If the shoe is made from leather or something similar, then this should be suitable in the rain, and it won't allow your feet to get wet.

Inner Material
The inner material on an Adidas running shoe is just as important as what the outside of the shoe is made from. Ideally, you're going to want the inside material to be made from something like EVA or memory foam. There are a whole load of other materials that are also similar to this, but they might just have a different name. The reason these materials are best is that they are able to shape the running shoe to the shape of your foot, which will mean they will be an exact perfect fit.
Therefore this won't cause your feet to rub on the side of the shoe, and it should dramatically reduce the risk of blisters and prevent them from ever occurring. Therefore this is a factor that you really need to read in to, as it should say what it is made from in the description of the product.
Design
The design is a very important factor because the Adidas running shoe would have been designed in a specific way that is suitable for running. Therefore if you're planning on using the shoe for running, it will need to have been specifically designed for this.
This is because it can offer you a whole load of benefits, as well as increasing your running performance. If you purchase a shoe that is designed for a different sport, then you might not be able to excel as much when you try running with them on.
Sole
The sole is the main reason why you won't slip over everywhere, so it's very important that it has a strong and sturdy grip on a pair of running shoes. This is because this is the feature that will be keeping you upright when you run and not on the ground. In the description, it should say what type of grip the shoe has, and it's worth looking at the photos of the sole as well.
What Makes Adidas Different From Other Brands?
Adidas has been around for a very long time, in fact, the company started producing trainers in 1948. They're a German based agency, and they actually tend to focus on trainers that are for soccer players and tennis player. However, they also produce a whole load of other sports shoes as well.
Other brands are just as good as Adidas, but they have been making sports shoes a little bit longer than some of their competitors, which makes them a little more experienced. Not only this, but they are able to produce very high-quality products that are healthy for your feet to wear and can give you great benefits.
How to Clean Adidas Running Shoes?
Each Adidas running shoe may differ as to how you should clean them. This is because they would have been made from different materials so there will be different washing instructions for each pair of shoes. If they are made from leather or a similar type of material, then the best way to clean them is with a damp cloth or a wet wipe.
This is because this will easily wipe any mud away if you want to wash the inside of them and if they have leather on the outside of the shoe then it's best to hand wash them gently in the sink with warm soapy water. Another way that you can clean the inside of this specific shoe is by using an antibacterial spray that is guaranteed to kill germs.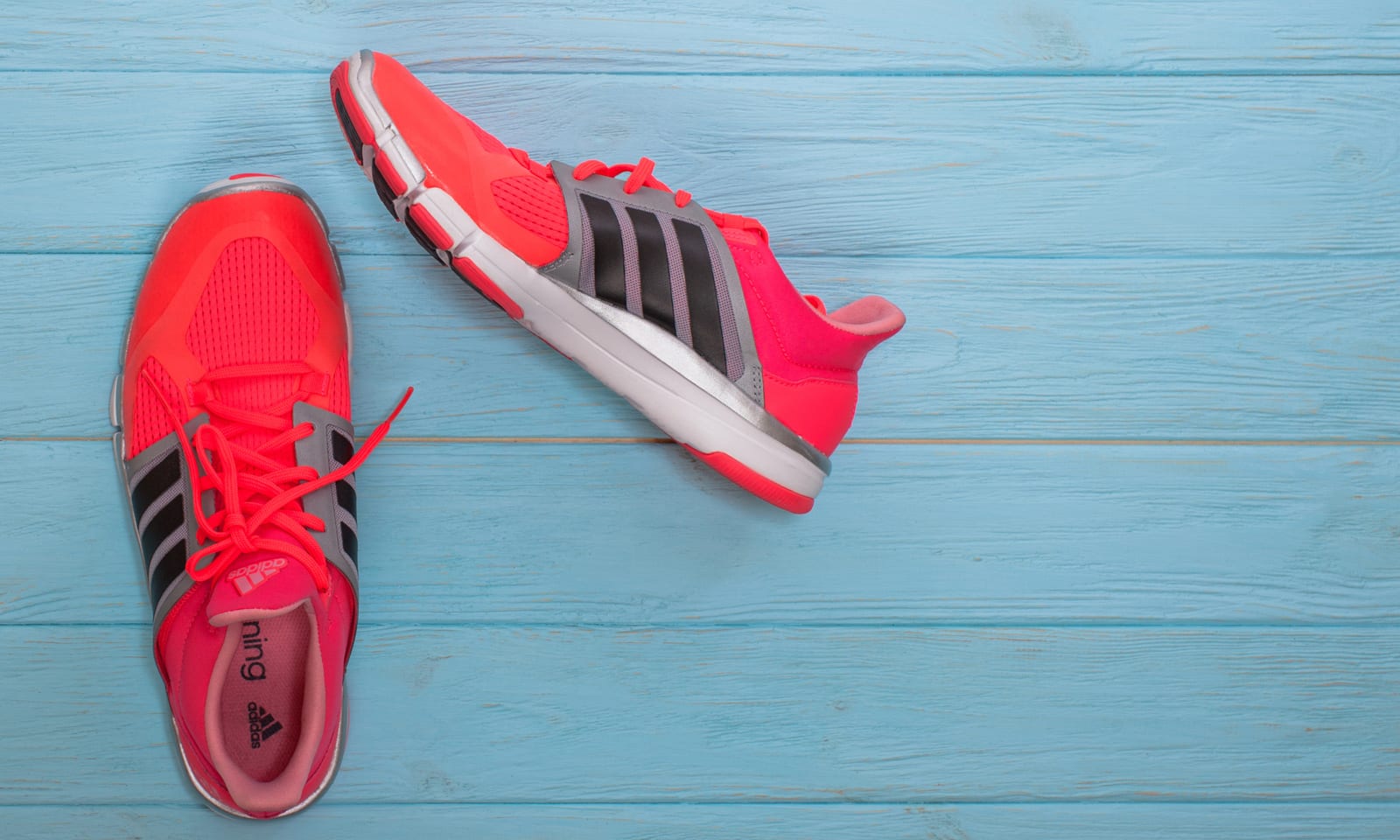 If your Adidas running shoe is made from a type of synthetic fabric, then you can probably wash these in the washing machine. Although, it is best that you check to see if you can before you do this because you definitely don't want to clean them this way if it says they are not machine washable on them. If you can't wash them in a washing machine, then another way you can wash them is by hand in warm soapy water, and then leave them to dry naturally on a towel.
How Often Should you Change Adidas Running Shoes?
This all depends on how many times you use your Adidas running shoes per week, because obviously the more that you wear them, the more quickly you're going to want to change them. This is because they would have been worn a lot more. So here's a brief guide about how many times a year you should get new running shoes. If you run roughly three miles five time per week, then you're probably going to want to change your Adidas running shoes around every five to six months.
Another way to calculate it is that they should ideally be replaced once you have run around 300 to 500 miles in them. The reason why they need to be replaced is that they won't be able to provide you with as many benefits if they're a bit worn out. Therefore they won't be up to the standard they once were, and this could impact your foot health and the rest of your body's health as well.
Conclusion
There is a whole range of Adidas running shoes all over the internet, and you will probably see a whole variety of them in stores too when you go into them. When you're looking at all of them, head on it can be very confusing over which ones will be the most ideal for you.
There is one thing that you should really do though, and that is try them on before you purchase them, or if you buy them online wear them around the house a little before you wear them outside. This is because you need to check to see if they will fit you properly, as you don't want them to cause you any pain on your feet.
There are also many other factors that you will need to look out for before you do purchase any Adidas running shoes, and we've discussed these in our buyer's guide, so remember to read it before you purchase them.
Expert Tip
If you want to make your running shoes last longer, then it's best to only wear them for running and not do other chores around the neighborhood in them.
Did you know?
Running shoes have been purposely made smaller compared to any ordinary shoes. When you're running you will also need extra space for your toes so they can move more; therefore don't be shocked if you end up having to purchase the next size up.