10 Best Zero Drop Running Shoes in 2021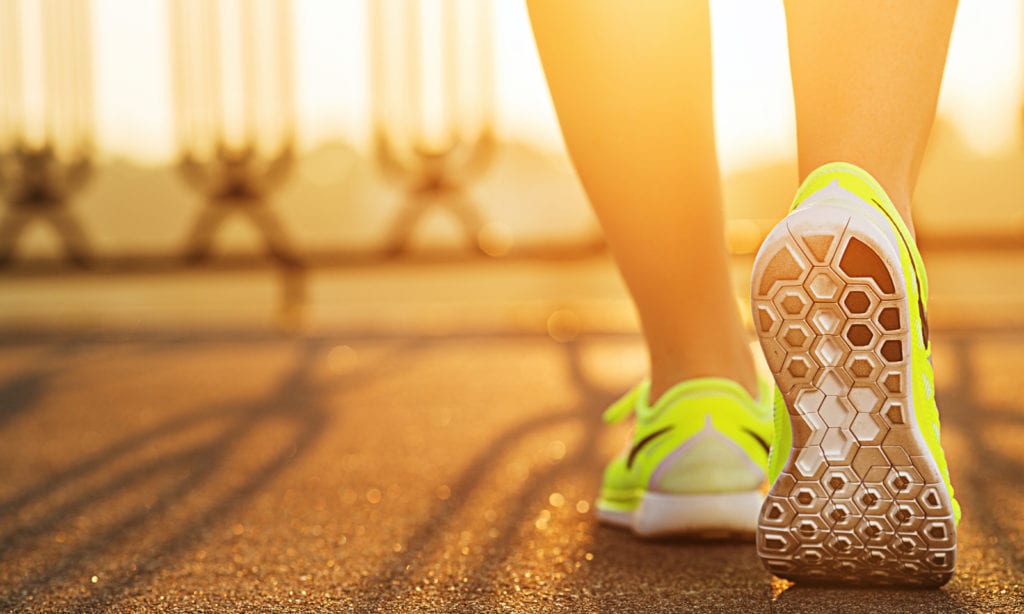 Running shoes come in all shapes and sizes. Finding the right pair to match your running style and improve your experience on the move can be hard. With so many new styles becoming available, and so many innovations happening in the footwear industry, it can be difficult to know where to look.
Zero drop running shoes are designed to provide you with the most natural feeling impact with the ground. By keeping your heel at the same height as the ball of your foot, these running shoes give the feeling of a natural run, while still providing all the support you need. Here, we have gathered some of the best available, as well as a guide on what to look out for, so you can find the right pair for you.
The following product reviews go over 10 of the best zero drop running shoes to help you find the perfect fit to improve your running form.
View the Best Zero Drop Running Shoes , Below.
1. New Balance Men's MT10V1 Minimus Trail Running Shoe
New Balance are known for producing stylish sneakers, which can increase performance through their design. These zero drop running shoes are no different. Designed for trail running, these shoes have a midfoot wrap to increase your comfort when on rocky ground. Not only this, but they have added flex grooves in the outsole, which are designed to give the best possible traction over bumps and cracks.
As well as improving your running performance, they also look great. With multiple color schemes to choose from, these zero drop running shoes are bright and fashionable. The mesh design gives your feet some air to prevent sweat, and the shoes have been treated to stop them from smelling bad after a long run.
These zero drop running shoes are both stylish and comfortable, with flex grooves to improve your running over rocky ground and breathable, odor-reducing materials.
Check Price on Amazon ➞
2. Altra Men's Escalante 1.5 Road Running Shoe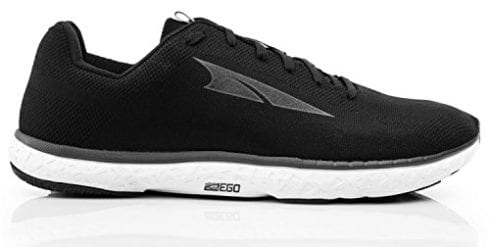 These zero drop running shoes by ALTRA are designed with safety and performance in mind. The wide range of colors available are stylish and can help you stand out, but this is furthered even more by the reflective material which keeps your insight while you run. The design is simple, attractive and versatile while keeping you safe in the dark.
As well as looking the part, these sneakers are also very durable. The synthetic upper material should last through any long periods of running without wear and tear. Also, the rubber outsoles are abrasion-resistant. This means that they won't be damaged when running over bumpy ground. In fact, the shoes should repel any uneven ground you run across. The synthetic material is thick but also breathable, so you won't feel too stuffy.
These men's zero drop running shoes are designed to perform well on rocky ground, with the added bonus of reflectivity to keep you safe.
Check Price on Amazon ➞
3. Merrell Men's Vapor Glove 3 Trail Runner
Merrell have produced a series of zero drop running shoes, which, as the name suggests, fit like a glove. The Vapor Glove 3 Trail Runner is designed to be light, comfortable and very breathable on your foot while on the move. The mesh design gives these an airy feel, and the whole upper material is lightweight and soft around the foot.
One danger with such light and soft uppers is that they can damage easily, so it is worth taking more care if you use them regularly. However, they do have a sturdy protection pad under the foot. This means that you will be protected against the ground as you run and you won't feel the impact. This gives you the support you need while feeling like there is hardly anything on your feet.
This is a simple zero drop shoe for running, which is light and airy enough to guarantee a comfortable lap in any weather.
Check Price on Amazon ➞
4. Altra Women's Superior 3.5 Sneaker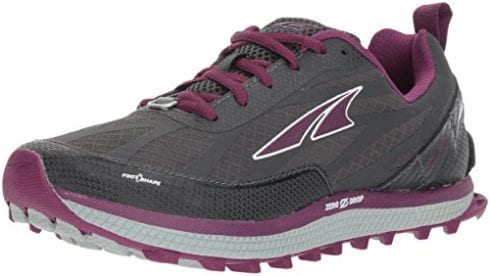 Altra's Superior 3.5 Sneaker is a zero drop running shoes designed for women who like to run on rocky ground. It comes in three color options, all of which offer a stylish pattern and simple design. Importantly, the whole sneaker is designed with comfort and support in mind. The mesh used in the upper material offers breathability, but also allows your feet to stay dry during heavy exercise. The toe box is designed to support your foot too, giving you the right space to be comfortable on a run.
The sole of this zero drop running shoe has stoneguard rock protection. This makes it ideal for running on country lanes and rocky paths as you will not feel the impact from the ground so much. This is particularly beneficial for a zero drop shoe, and the grooves in the sole should deflect any obstacles in your path.
This women's sneaker is designed well to fit around your foot, mainly due to a FootShape toe box and flexible inner material.
Check Price on Amazon ➞
5. Vibram Men's KSO EVO Cross Training Shoe
The KSO EVO cross training shoe from Vibram is a unique innovation in men's running shoe design. Generally, zero drop running shoes have the benefit of feeling closer to the ground and barefoot. These shoes take that to another level. The 5 toe design means that you have the same flexibility of movement as you would without wearing shoes at all, and they are even quicker to put on thanks to the speed lacing system.
If you are concerned about receiving some funny looks, the subtle black color scheme should help you out. Of course, they may still raise a few eyebrows, but you should be able to feel more freedom between your toes when you run. These zero drop running shoes are even machine washable, so you can keep them clean with ease.
The KSO EVO cross training shoe is a completely unique style, with its toe box designed to fit around your toes like fingers in a glove, giving you optimum flexibility.
Check Price on Amazon ➞
6. Merrell Women's Vapor Glove 3 Trail Runner
Like the men's version discussed earlier, Merrell have also produced their Vapor Glove 3 Trail Runner in a women's design. Again, these zero drop running shoes come in a range of colors, although now some of them are noticeably more feminine. Of course, they also come in smaller sizes, but otherwise, there is no noticeable difference between the two styles.
Nevertheless, these shoes are well-designed and feel light and airy on your foot. The zero drop design and mesh upper material work well together to make this feel closer to a sock than a shoe. This is ideal for running when you want to be light on your feet. Even though they feel thin, they have plenty of support, thanks to the support pads under the feet. With these shoes, you can feel confident while on your daily run.
This zero drop running shoe offers an airy feel through its breathable mesh, as well as a good range of color options and reliable foot support.
Check Price on Amazon ➞
7. Nike Men's Free RN 5.0 Running Shoe
Nike is one of the most popular sports fashion brands in the world and their Free RN 5.0 running shoes help to maintain that reputation. As is typical of the Nike brand, these sneakers balance performance, comfort and style well in order to make a great shoe which looks good on your foot. In the case of these zero drop sneakers, they do so while remaining very light and breathable.
Like the other shoes on this list, these are very low on the ground to give a more natural feel. They have a low foam density, meaning there is less between you and the ground. However, there is still a thicker sole than many of the other products on this list. This provides more support when you run, but also makes them less distant from normal sneakers if you just want to walk around the town. One unique feature is the asymmetrical laces, which are intended to relieve pressure on your instep.
This is a lightweight and stylish zero drop running shoe from a well-known brand that is reliable for both fashion and performance.
Check Price on Amazon ➞
8. Altra Women's Lone Peak 4 Trail Running Shoe
Another running shoe from Altra is the Women's Lone Peak 4. This sneaker is full of innovation, with a whole host of qualities that make it ideal for running on all terrain. For example, the Stone Guard protection adds a layer to protect your foot from hard impact with the ground, while still leaving little distance between you and the floor. Altra has also made the rubber sole, especially to be lightweight and give maximum traction.
On top of all this, it is an attractive zero drop running shoe that comes in a range of bright colors, so they can stand out when you run in the dark. Again, there is a FootShape toe box to keep you comfortable and encourage your toes to spread out properly while you run. This is an all-round good choice of running shoe for women, with plenty of new features.
This zero drop running shoe has really been designed for running, with plenty of innovative features to make it perfect on all terrain.
Check Price on Amazon ➞
9. Inov-8 Women's Bare-XF 210 V2 Sneaker
The next running shoe to take a look at is the Inov-8 Women's Bare-XF 210 V2. This is a sneaker packed full of footwear technology that gives it extra grip and plenty of support around the foot. As a zero drop shoe, it manages to do this while remaining lightweight and with a minimal sole.
Unlike most zero drop sneakers, these are designed specifically for speed training and rope climbing. This makes it more of a gym shoe than a trail running shoe. The meta flex technology means you have plenty of room to move your feet, and the sticky rubber sole is ideal for gripping to a climbing rope or running on a squeaky floor. The breathable material keeps it lightweight and comfortable while you work out.
This is a women's sneaker that is specifically designed for speed training and rope climbs, with special technology to give a stronger grip in both activities.
Check Price on Amazon ➞
10. Altra Women's Escalante Racer Running Shoe
Finally, we have another zero drop running shoes from Altra. The Escalante Racer running shoe is designed to be as comfortable as possible on your foot. For women who like to work out and run fast, these shoes will keep your feet protected during any exercise. They manage to do so while keeping your foot flat at ground level. They even have a removable footbed, so you can choose to be comfortable when training and remove it for a more natural run.
The synthetic and mesh upper is flexible, so it will move with your foot in a way that is more like a sock than a standard sneaker. The material is very breathable, so you will have minimal sweat and sufficient airflow around your foot as you run. These are perhaps the most comfortable zero drop running shoe that Altra offer, but it is still lightweight with a natural feel.
These women's running shoes offer maximum comfort through their cushioning and footbed, while still maintaining the light, natural feel of a zero drop sneaker.
Check Price on Amazon ➞
Zero Drop Running Shoe Buyer's Guide
For most people reading this, it will be your first time buying zero drop running shoes. Perhaps you are only considering making a purchase, and looking for some more information before making any decisions. When you haven't tried them before, it is a lot more difficult to know what to look for when buying these innovative sneakers. In fact, it can feel strange to try them on as well.
For this reason, it is even more important to understand what you want from your zero drop sneakers before going to the store. Having a better understanding of how they work and what the advantages are should help you figure out what features are worthwhile and what you should be looking for. With the help of this buyer's guide and the product reviews above, you should have a clearer idea of which zero drop running shoes to get.
How are they Different?
Before buying yourself a pair, it is probably a good idea to know what zero drop running shoes actually are, and what benefits they can have for improving your running performance. Essentially, zero drop running shoes are designed so that the heel of your foot is on the same level as the ball of your foot. This means that your stance when wearing the shoe is closer to being barefoot than a normal sneaker.
As a result of this, your entire foot is also closer to the ground. This means that you are more lightweight, as well as giving you a more natural standing position. The whole aim of zero drop sneakers is for you to feel more natural when you run, meaning that they are generally lightweight, breathable and thin.
Many athletes like the idea of running barefoot as it feels more natural. It also has some objective benefits, as chunkier, raised sneakers weigh you down and force your feet into unnatural positions. Adding a degree of flexibility to the shoe and bringing you closer to the ground lets you move your foot more and adapt to your terrain.
Of course, when you are closer to the ground, you still need more support. This is why it is important to find a comfortable pair that offer a solid grip and cushioning under the foot. After all, there would be no market for sneakers that provoked injury. Most popular brands have used innovative footwear technology to give you plenty of support without thickening the sole too far.
Try them out for Size
With zero drop running shoes, it is more important than ever to try them out for size. As these shoes have been designed to be closer to your foot and more flexible, you need to make sure that they fit correctly, so you get the most out of them. Some can feel quite tight as they wrap around your foot, so it is important that you still have enough room and aren't made uncomfortable.
As well as needing the right fit, zero drop sneakers can be quite difficult to adjust to. Some of the more professional pairs can feel extremely different from your usual sneakers, so you should give yourself time to ease yourself in before going on any big runs. If you enjoy running long distances, it could be a good idea to not run as far in your new shoes straight away, so you can adapt to the feel of them.
Comfort is Key
As with most sneakers, the most important thing is to make sure you are comfortable. Zero drop running shoes are a great way to improve your performance, but there is no point being closer to the ground if it will cause you pain. Make sure you choose a pair that offer plenty of support before you hit the ground running. If this is new to you, consider buying a thicker pair, to begin with.
There are a few features that can help make thin, lightweight shoes more comfortable. Firstly, they need a good sole. The majority of sneakers have sturdy rubber soles, but look out for special traction and grip to lessen the impact on your foot when you hit the ground. Some will have cushioning under your foot too.
Surprisingly, the design of the lacing system can actually make a difference, as well. Some, such as the Nike RN 5.0s, have an asymmetrical lacing pattern. This takes some pressure away from the inside of your foot while you run. Other lace designs feel more like they wrap around your foot for extra support.
Finally, the toe box can make all the difference when running. Lighter shoes like these will not have as much space around the toes, but it is the flexibility that is important. Some are designed to fit around the shape of your toes so that they move with you.
Expert Tip
Zero drop shoes can improve running form greatly, but they are very different from standard sneakers. Choose a pair which are designed to give comfort and ease yourself into it.
Did You Know?
By removing the distance between your feet and the ground, zero drop running shoes can actually improve your stance while running, and help fight some aches as well as improving performance.