Some runners believe that it is better to run barefoot. Those who partake in barefoot running are claimed to suffer from fewer injuries, such as heel striking. The reason why running barefoot or with specifically-made light shoes may be better for you is the fact that the length is shortened. This means you land near to the ball of your foot, which is safer as it is more natural. Of course, literally running barefoot isn't practical in most of our modern landscapes.
Barefoot shoes are designed to be as thin as possible, to provide you with the feel and benefits of running without shoes while protecting your feet from damage. We have used renowned brands and customer reviews to find the ten best barefoot running shoes for you this season.
Related Review; Running Shoes for Flat Feet.
View the Best Barefoot Running Shoes, Below.
Buyer's Guide To Barefoot Running Shoes
Barefoot running shoes are an essential tool for those who want to get into natural or minimalist running (find minimalist shoes here). In our modern landscapes, it is not safe for you to run around without any kind of protection on your feet. However, barefoot running is claimed to be better for your health and can actually provide more benefits than running with shoes, which is why a lot of people are attracted to it.
Barefoot running shoes are specially designed sneakers that have a thin sole and are lightweight. These running shoes are made to protect your feet from anything that may be on the floor around you, while still providing a natural feel. This natural feeling is the most attractive thing about barefoot running. When looking into the best barefoot running shoes, there are some things you need to consider.
Materials
As barefoot running shoes are designed to replicate a natural feel, the materials used are typically lightweight and flexible. The kind of materials that you should look out for will differ greatly, depending on your ability and knowledge surrounding the sport of minimalist running. If you are a beginner to the sport, then you will need to look for more durable materials, as you need time to adjust to this new feeling.

The Xero Shoes Prio are made primarily from rubber, which is lightweight but does offer more support than textile materials. This kind of shoes may be better suited to beginners into barefoot running due to the additional support they offer. Mesh and textile are a popular material within the barefoot running shoe market as they are breathable, flexible and lightweight.
Shoes such as the New Balance Men's MT10V1 Minimus Shoe rely on a combination of lightweight materials for a natural and snug fit.
Flexibility
Barefoot running shoes are made to support natural movement and encourage a natural posture. This means that their flex is incredibly important and is something that you should certainly look out for. The more flexible your shoes are, the better they are going to be suited to barefoot running. The flexibility can be determined by the materials used and the sole of the running shoe.
Consider models such as the Altra AFM1833G Men's Escalante, which has a knitted sock-like body, and the Vibram Men's V-Run Running Shoe, which has a thin sole for flexibility. As a beginner to the sport of barefoot running, you may need more structure to your running shoes as you get used to it all.
Durability
Barefoot running shoes have to be able to handle a lot of different terrains and movements. As they are lightweight and thin, these kinds of shoes may run out quicker than your usual sneakers – but this doesn't always have to be the case. When shopping for the best barefoot running shoes, you should consider the structure and materials to see how durable they will be.
Barefoot running shoes are going to be thin and lightweight, as their purpose is to get you close to the ground. Choosing materials such as rubber, leather, and textiles are going to extend their life and make your investment better value. Taking proper care of your barefoot running shoes will also extend their life-span. Take note that no matter how durable your barefoot running shoes are, they are likely to fade in quality after repeated wear.
About Barefoot Running
Barefoot running, which is also called natural or minimalist running, is the sport of running without footwear. Those who participate in barefoot running do typically wear shoes, but these are specially manufactured sneakers. Barefoot running has been claimed to be better and more beneficial than typical running, as it relies on natural movement and posture.
This kind of sport may seem like an unusual idea – after all, going barefoot may feel archaic and strange in a modern setting – but it is actually increasingly popular. If you already enjoy running, either a casual jog or training for a marathon, then you may also enjoy barefoot running.

Why Run Barefoot?
There are a variety of different reasons why people want to run barefoot, ranging from personal preference to health benefits. Barefoot running may seem like a strange idea to those who haven't heard of it before, but it can actually make such a difference to your practice and health. Here are some of the most popular reasons for taking up barefoot running.
Prevents Damage
Running is a brilliant fat-burning workout, but it also comes with its own set of disadvantages. Many people turn to barefoot running to prevent damage to their knees, back or ankles. Running in shoes that support your natural movement and shape, such as barefoot running shoes seen throughout this review, can prevent damage to your joints.
Maintains Energy
Barefoot running prevents over-striding and dodgy landings which can cause damage to your body, as well as wasting energy. When running, you don't want to use your energy on slowing down or landing from certain movements when it could be used to up your mileage. Barefoot shoes prevent this waste of energy, making them better for the sport.
Learn Proper Running Form
Having a good form is so important when running and many people overlook this. Cushioned sneakers or running shoes prevent the need for you to learn how your foot naturally moves, as they take all the control. Barefoot running shoes, however, force your body to correct itself and learn the best form for exercise.
How To Get Into Barefoot Running
As barefoot running is super beneficial to your health and body, you may be desperate to get into it. Once you have chosen the best barefoot running shoes for your needs, there are some things you need to know about the sport. Knowing more about barefoot running will allow you to make the most out of the sport and your purchase of barefoot running shoes.
When getting into barefoot running, there are some things you need to consider. Barefoot running is not an easy sport by any means and can take a little while to get into. Here follow some of the most important things to remember when getting into barefoot running:
No Overstriding
Overstriding means landing with your feet far out in front of your hips. In this kind of landing, you are also likely to be heel striking too which can cause a lot of damage. You want to make sure that you are landing properly with each step as during barefoot running you no longer have the same kind of support and cushioning as with regular sneakers.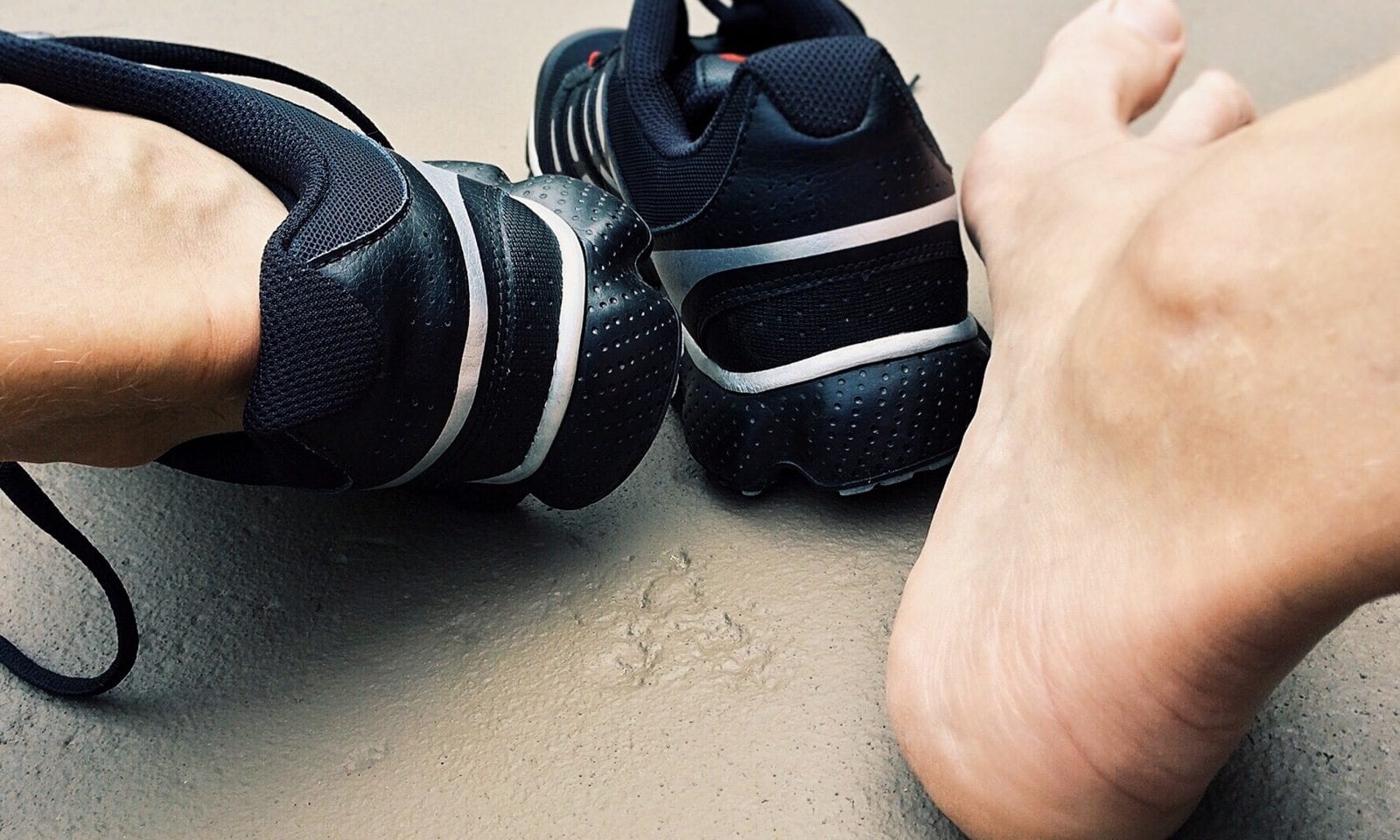 One of the easiest ways you can prevent overstriding is to lift your legs higher and always keep a slight bend in your legs. This bend will prevent over-extension in your legs during landing and will work to prevent damage.
Forefront Landing
Finding out whether you run forefront will take some time and may require a second opinion to determine. As barefoot running has less support than regular training, as the shoes are lighter and closer to the ground, ensuring you land properly and find your natural shape is essential. The benefits of barefoot running will not be felt if your posture is wrong.
Forefront landing is likely to come naturally over time the more your run in barefoot running shoes. Barefoot running is favored due to the fact it forces you to change your natural posture and shape. Forefront landing should feel comfortable and efficient.
Be Patient With Yourself
Perhaps one of the hardest things about barefoot running is the patience it requires. No matter how skilled or trained you are in regular distance running, barefoot or natural running takes a little more time to get used to. It is incredibly important for you to gradually build up your resistance to barefoot running. You cannot run long lengths in barefoot running shoes immediately without causing damage.
Our entire lives are spent in cushioned shoes, so it should be expected that it will take a little time for you to get used to anything else. You need to actively build up the new muscles that are being stimulated when your run barefoot to comfortably get into the sport long-term.
Did You Know?
Barefoot running is a great way of preventing joint damage while still getting your heart rate up and toning muscles.
Expert Tip
Choose flexible barefoot running shoes as the more flexible a shoe is, the better you can run in them and feel the benefits quicker.