If you're a walker or a runner, then you know how important it is to get shoes that are really comfortable, because you don't want shoes that are going to end up giving you blisters, which will stop you from exercising for a few days until they have healed. Not only this, but the type of shoes you wear will have a big impact on your posture too, and it can affect the way you walk.
Therefore you really don't want to be wearing shoes that may put your posture out of place. Plus, if you chose to use walking shoes on your way to work in the city, then they will need to be very comfortable. Therefore we've put together a list of some of the best walking shoes that you can purchase online, and these ones really are the best shoes you will feel most comfortable in.
See the best men's walking shoes here.
View the Best Walking Shoes For Women, Below.
Buyer's Guide
Buying the right walking shoe is very essential, especially if you're planning to use them every day or even if you want to workout in them. This is because the shoe you wear can easily affect your posture, back, hips, knees and of course your feet too. You never want to wear a pair of shoes that are going to cause you to have blisters, sores on your feet or other problems with your body because it can affect your health and the way you walk.
Therefore you want to buy shoes that are going to be the most comfortable and practical for you to wear. In our buyers guide we've discussed all the points that you need to look out for before you decide to purchase any running or walking shoes.
Fan of popular brands? Check out these walking shoes by New Balance.
Interior Material
The interior material of your shoe is very important because it is what will make your foot feel comfortable. Therefore you are going to want a shoe that has quite a bit of padding. The perfect insole is usually made of memory foam or a type of material that will mold to the shape of your foot. This will help you because the shoe will then be specifically designed for your foot shape and shouldn't cause you to have any blisters or sores from it rubbing.
Exterior Material
The exterior of a shoe is crucial, because if it is made from the wrong materials, then it can make it difficult to last in various weather conditions, for instance, if your shoe is made from suede then it is likely to get ruined when it rains or snows. Therefore it is usually best to get shoes that are made from a waterproof material because they won't get ruined.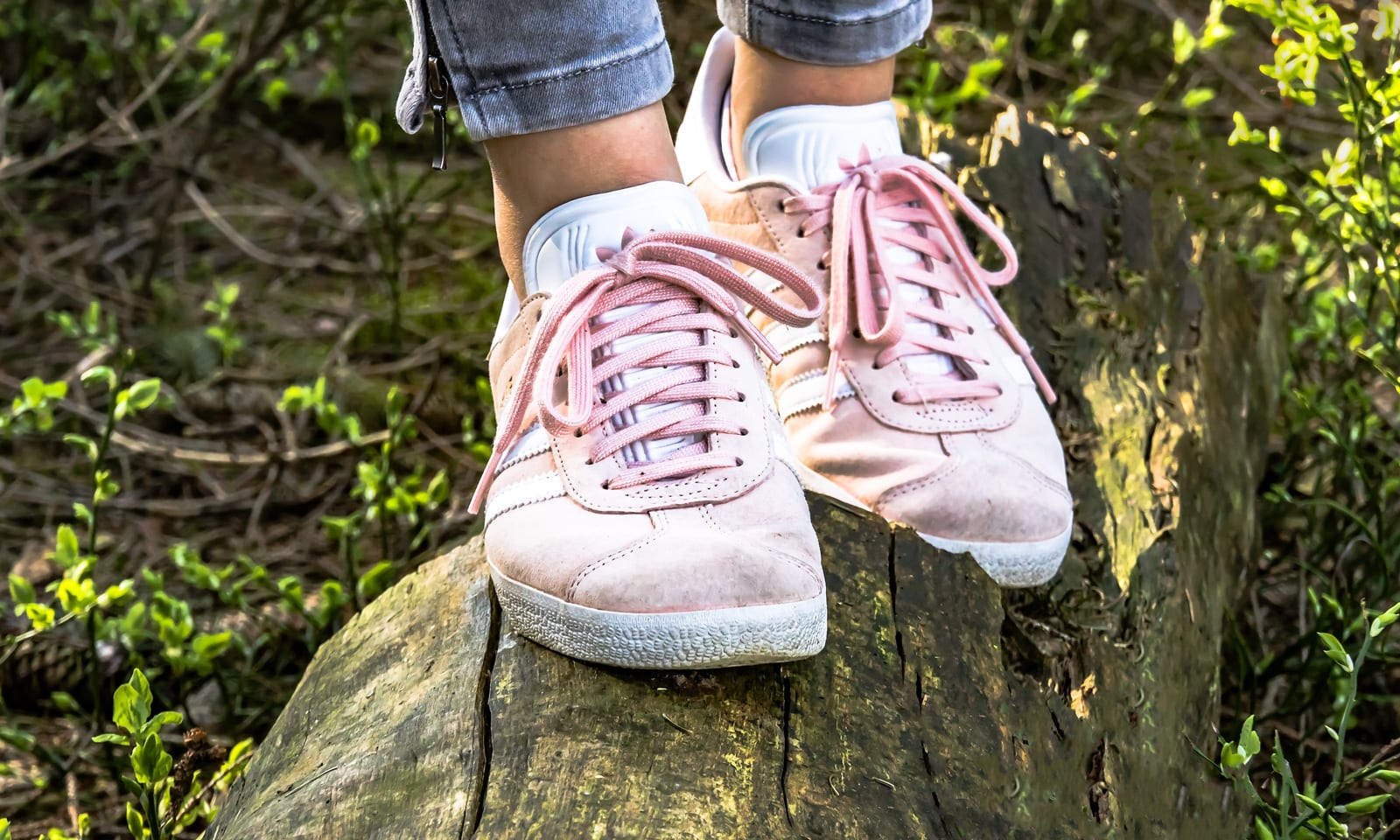 Plus, if you like to use your shoes for running outside and they are made from fabric it is quite likely that they will leak, and you will end up with wet feet, I'm sure you will probably know that this isn't a very pleasant experience. However, if you choose to use your walking shoes in an indoor workout place, then fabric shoes should be ideal for you.
We think you might like; walking shoes for Plantar Fasciitis.
Sole
If you want to use your walking shoes for outside purposes, then the type of sole you have will be an essential part. Most soles are made from rubber, but it is the amount of grip that they have on the bottom of them that is most important. To find this out you should be able to tell from the photos how much grip it has, but some products may not show the photos of the soles of the shoes.
Therefore if you can't see this, then you can always check the description of the product, and it should say if it has any special features on the bottom of the sole. Some soles also have a slip-resistance, which is very useful, as it will stop you from slipping over. This is especially important when you're running outside because you don't want to slip over and injure yourself.
Lace Up or Slip On?
This is really down to your personal preference and what the shoes are actually going to be used for. For instance, if you want shoes for running, long distance walks or if you want to use them when you're on your way to work, then you will more than likely need lace-up shoes. This way they will always stay on your feet, and you won't need to worry about them falling off when you're going for a sprint.
However, if you need shoes that will just be used for going out and about, then the slip-on walking shoes will be more ideal for you, especially if they are the type of slip on shoes that don't have a back to them.
What are the most Comfortable Walking Shoes for Women?
This is all down to how your foot fits the shoe, as most women will know that not everyone will fit comfortably in the same shoe. However, some brands do have a very good reputation when it comes down to the most comfortable shoes, for instance, Nike walking shoes, and the other brands that we have mentioned in our list above.
Are Branded Walking Shoes Better than Shoes that are not Branded?
This all really depends on what type of material the shoe is made out of because if it is branded, but it is made from not very appropriate materials for what you need them for then it's probably better to go for a different shoe.
At the end of the day it is all about the quality of the materials that are used to make the walking shoes, and if these are made from a poor quality, then it's likely that they won't last you a very long time.
How long Should Walking Shoes Last?
This all really depends on how much you wear the shoes and for how long, because the more you wear them, the less they are likely to last. However, in general, they should last you about six to nine months, which is equivalent of 350 miles to 500 miles of running or walking.
How to clean walking shoes?
There are several ways that you are able to clean your walking shoes. You can either clean the outside of them with a wet wipe or a damp cloth. If you need to clean the inside of them, it may be best to use an anti-bacterial spray to get rid of any odors.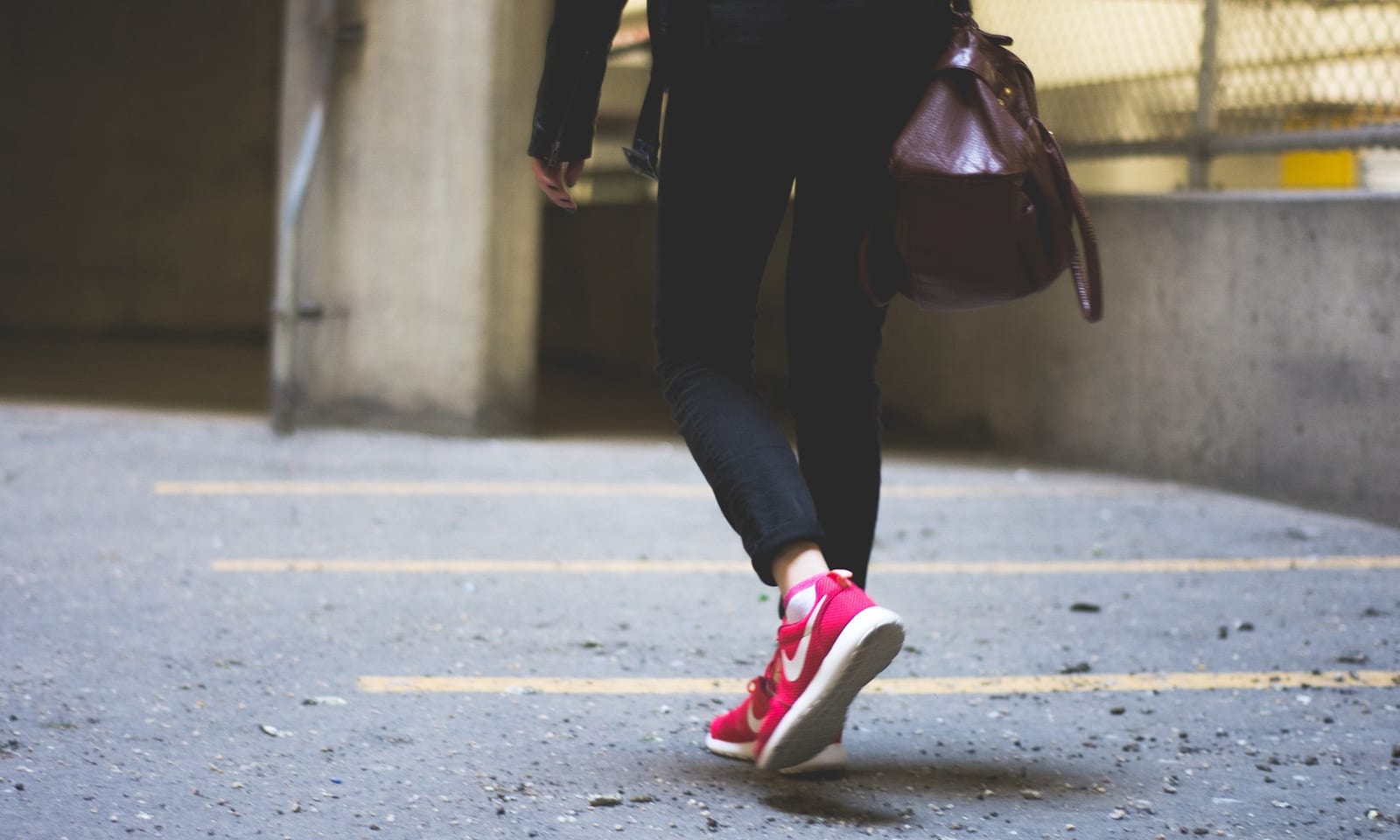 The other way you can clean them is by putting them in the washing machine, preferably on the hand wash mode. You should always check to see if you can do this with the type of shoe you have before. Or if you don't want to put them in the washing machine, you can always hand wash them.
Conclusion
In conclusion, there are a whole variety of shoes all across the internet and in most sports stores, but each one you try on will feel different on your feet, and each one will have different features compared to the others. It's always important to make sure that they fit you correctly though, as they can dramatically change your health, which is usually for the better, but if you get a shoe that doesn't fit correctly, then it can be for the worse.
Shoes are able to dramatically change your posture; especially if they are uncomfortable, you may end up walking at a different angle that'll end up affecting your back and hips. There are many different styles of shoes, and it is really down to personal preference to what type of walking shoes you prefer, plus, which ones you find to be more comfortable when you're walking around in them.
Expert Tip
If your trainers are lightweight, then you are likely to work out a lot more. This is because you're more likely to carry them around with you, as they won't be too heavy.
Did you know
The correct walking shoes are the most vital part of the equipment that you will buy if you're trying to get a bit more fit, because if you buy shoes that are ill-fitted then can cause back, knee and even hip problems.