10 Best Walking Shoes in 2021
Walking is a fantastic exercise, and the walking shoes you wear will play a significant role in how you feel after you finish your daily walk. Without adequate support, your feet, knees, hips, and back can be damaged. You can experience pain, swelling, and other issues from wearing an inferior pair of walking shoes. The best walking shoes will be comfortable, fit well, and provide you with ample support for short treks or long journeys. When searching for the best walking shoes, you need to consider durability, materials, and construction. Together with comfort, fit, and support, these three elements will lead you to the best walking shoes for daily use.
We have considered all of the elements listed above. With that information, a list of the best walking shoes has been compiled for your convenience. You will learn about the top picks in walking shoes and why they are ranked as such.
We think you'll like: Best Shoes For Walking On Concrete.
View the Best Waking Shoes, Below.
1. New Balance Men's 608 V5 Casual Comfort Cross Trainer
New Balance is known for making the most comfortable walking shoes around. This option is made from 100% leather. The shoes offer a rubber sole so that you have an excellent grip while wearing them. Consumers love this walking shoe because it cushions the foot from every angle. Even the insert is a comfortable memory foam that is durable and keeps your feet feeling awesome no matter how long you are walking.
Additionally, these New Balance walking or running shoes utilize a heel crash pad. This is going to absorb impact, keeping your entire body feeling good. These walking shoes also have a flexible outsole. As you move throughout the day, you will be more comfortable and supported because of this. Additionally, you'll find feet will move in a more natural way.
Putting your trust and comfort in New Balance's capable hands is a pretty safe bet. These shoes are exceptionally durable, and you can walk in them for miles with little to no discomfort.
Check Price on Amazon ➞
CHECK PRICE ON ZAPPOS ➞
2. Brooks Mens Addiction Walker 2
These shoes for walking utilize a synthetic and mesh upper to keep your feet cooler during summer walking. Additionally, they offer maximum support. The use of an extended Progressive diagonal rollbar is going to support your entire body. This roll bar will keep your motion natural, keeping your body feeling better than ever, regardless of how far you walk. These walking shoes may earn your respect because of the features that they utilize. Not only do they give you maximum support, but they are also slip-resistant. This means you are going to have excellent traction regardless of the conditions you are walking in.
If you want a white walking shoe or a black pair, you will be able to find either with this style. They're also available in a couple of other colors, which makes them some of the more stylish walking shoes for women.
Finding the right fit for a walking shoe does not have to be complicated. This option offers excellent support and cushioning, which makes them perfect for daily use.
Check Price on Amazon ➞
CHECK PRICE ON ZAPPOS ➞
3. New Balance Women's FuelCore Nergize V1
These walking shoes for women come in a variety of different colors too easily suit your unique style. New Balance makes shoes that are perfect for those that suffer from plantar fasciitis, high arches, flat feet, or wide feet. Consumers love the fact that these shoes are comfortable to slip on and take off. They pair well regardless of the outfit you are wearing. They utilize responsive cushioning that will help evenly distribute your weight and keep your body, as well as your feet, quite comfortable even when you wear them all day long.
These are some of the best walking shoes out there for a variety of reasons. They are incredibly lightweight. This helps to ensure that your shoes are not causing unnecessary fatigue. The midsole is made from REVlite cushioning. This type of cushioning offers excellent support and will make sure you can go for miles while you keep your feet comfortable.
When looking for the best pair of walking shoes, you really need to take support into consideration. This pair of footwear offers good arch support and all-over foot support. When wearing these walking shoes for women, you are sure to be pleased with your purchase.
Check Price on Amazon ➞
CHECK PRICE ON ZAPPOS ➞
4. Brooks Mens Ghost 12 Running Shoe
If you are a neutral runner, these may be the perfect walking shoes for you. They are lightweight and offer a smooth ride. The shoe provides an ample amount of cushioning. Not only does this shoe provide you with superior cushioning, but it also gives you with Stellar support. The neutral support is going to be ideal for Road running while working out at the gym, cross-country running, or anywhere else you may decide to wear them. These running shoes are great for walking, as well. They are very responsive and durable. Consumers are related to the stable ride that they provide. Your foot will land on a segmented crash pad that helps to absorb shock and alleviate joint pain.
Additionally, they are built to provide you with a smooth stride with the heel-to-toe transition. You are also going to find that the fit is pleasing. When wearing these shoes, they offer a wider toe box, and many feel as if they aren't wearing shoes at all when walking in these.
Shock absorption is significant when it comes to a running shoe or a walking shoe. These offer a good level of shock absorption to ensure that your muscles and Joints feel better after working through your fitness routine.
Check Price on Amazon ➞
CHECK PRICE ON ZAPPOS ➞
5. Ryka Women's Devotion Plus 2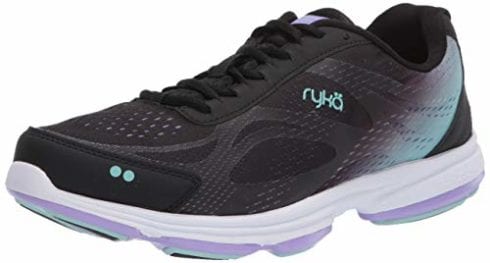 These walking shoes for women come in a variety of different patterns and colors. They are made of mesh with synthetic overlays. The synthetic overlay is going to provide the user with more support for their feet while they are walking or running. These shoes sit like a low top and are very breathable. It uses a lace-up style closure that offers good adjustability so your feet will be comfortable regardless of how long you are wearing these shoes.
Consumers love the fact that this pair of shoes combines breathability and a unique pattern. You'll find that they offer excellent Comfort because of the cushioned collar and the re-zorb active foam insole. This insole is good for arch support, and it molds to your feet to improve comfort levels. They are going to work best for neutral walkers, but the insole can be removed to fit customer inserts if need be.
When looking for the best lightweight walking shoes, these may be the perfect fit. They are easily adjustable, and many consumers mention that it doesn't feel like you are wearing shoes at all while wearing this pair.
Check Price on Amazon ➞
CHECK PRICE ON ZAPPOS ➞
6. New Balance Men's 577 V1 Hook and Loop
This is one of the single best options for walking shoes because they are supportive and comfortable. The leather upper is durable and will conform to your feet. A shoe that is easy to put on and take off is also an advantage. This shoe uses a velcro closure, which ensures putting them on, and taking them off is simple. If you need a walking or running shoe that provides excellent shock absorption, this may be a perfect choice.
There is extra cushioning at the heel to help absorb some severe impact. They also provide you with excellent stability. No matter what event or excursion you decide to wear these shoes for, they will work well. Whether you are wearing them throughout your day while at work and while exercising or simply taking this shoe out for a jog daily, they will be able to handle it.
A shoe that's versatile is going to give you excellent bang for your buck. This shoe is versatile and will be comfortable underfoot during each and every wear.
Check Price on Amazon ➞
CHECK PRICE ON ZAPPOS ➞
7. ASICS Women's Gel-Venture 7
This running shoe is attractive and affordable. The mesh upper is going to breathe exceptionally well. A shoe that's constructed with a mesh upper should also contain synthetic overlays to provide support. This shoe does and is also one of the best lightweight options. The lace-up closure will provide you with an adjustable and secure fit. It utilizes a fabric lining that will help keep your feet dry and cool regardless of whether you are wearing them as running shoes or walking shoes. Asics, All Rights Reserved, understands what it takes to build a great pair of running shoes.
They will provide you with superb support and cushioning to take care of each foot while running. One other feature that will ensure that each foot feels excellent is the shoe's ability to mold and shape to your foot's individual shape.
Whether you are looking for walking or running shoes, these are a great option. They are comfortable and supportive. Additionally, this one is going to withstand the test of time nicely.
Check Price on Amazon ➞
CHECK PRICE ON ZAPPOS ➞
8. New Balance Men's 411 V2
This is absolutely one of the best pair of walking shoes in our guide. They are quite affordable and extremely durable. They have a 100% leather upper and a rubber sole. This is going to allow this shoe to last a long time. Considered a low top tennis shoe, this one offers excellent versatility. You can remove the insert, which will make them a perfect fit, whether you have flat feet or you are suffering from plantar fasciitis.
Additionally, you can insert your custom insoles with ease. They are available in a few different colors so that you can find the perfect match to suit your style. Regardless of whether you use shoes for, walk, run, or jog in these for excellent feeling feet. When it comes to walking shoes, this brand has it figured out. They do provide some of the best in this category. Using proven materials that transition well from walking to running shoes is another advantage in choosing this one.
Finding running shoes or walking shoes that fit correctly can be difficult. Consumers are thrilled with the adjustable fit that these walking shoes provide. Additionally, the versatility of this one is better than many others.
Check Price on Amazon ➞
CHECK PRICE ON ZAPPOS ➞
9. Skechers Women's Go Walk 5
This slip-on Style Walking Shoe is one of the best. The Go Walk 5 shoes are available in various colors and are simple to put on and take off. The upper is made of mesh fabric, which makes it extremely breathable. The synthetic sole is built to last and will provide the wearer with good support and impact absorption. Additionally, the outsole is extremely lightweight, which makes it more comfortable and reduces foot fatigue.
The insult is going to help keep your feet cool regardless of if you are walking or running in them. It is essential to understand that these shoes are made for walking and may not provide enough support while running. One unique feature of this one is the fact that they are machine washable. You will need them to air-dry, but keeping them looking and smelling great is a breeze.
When looking for the best walking shoe options, you need to think about comfort and versatility. This shoe is going to do a nice job of absorbing impact and will transition nicely throughout your entire day.
Check Price on Amazon ➞
CHECK PRICE ON ZAPPOS ➞
10. Saucony Women's Grid Excursion TR12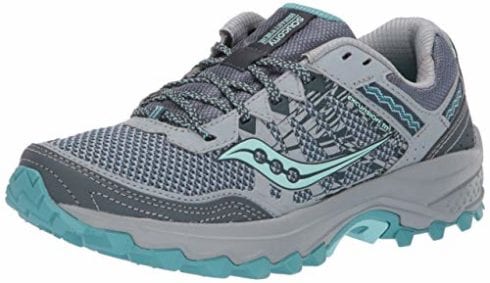 This walking shoe is very attractive looking and provides excellent comfort and support while wearing them. They can be used as running shoes or walking shoes. One aspect that consumers love is the trail-specific mesh that is utilized on the upper. There is no need to worry over objects like rocks, sticks, or debris, causing damage to your shoe's upper while they are on foot. This qualifies as a low top shoe and uses a synthetic upper and a rubber sole.
The rubber sole is going to last an extended amount of time, regardless of where you like to walk or run. Your feet will be truly comfortable with the grid cushioning system that this brand uses. If you plan on adding these walking shoes to your collection, you best be ready to make a decent-sized investment. This brand is a bit expensive, but consumers feel as if it is well worth the money. If you want a shoe that is able to stand up to frequent wear, this is a solid choice.
This brand is exceptionally trustworthy. They build some of the best options in walking shoes around. Whether you are dealing with sore muscles and joints or plantar fasciitis, they will have a shoe to help improve your situation.
Check Price on Amazon ➞
CHECK PRICE ON ZAPPOS ➞
Walking Shoes Buyer's Guide
Learning what the best features are in a walking shoe can ensure that you are happy with your purchase. Taking into consideration aspects like durability, adjustability, and price can all help lead you in the right direction to picking the perfect one for your situation.
Related: Walking Shoes for Plantar Fasciitis.
3 Considerations for Performance Walking Shoes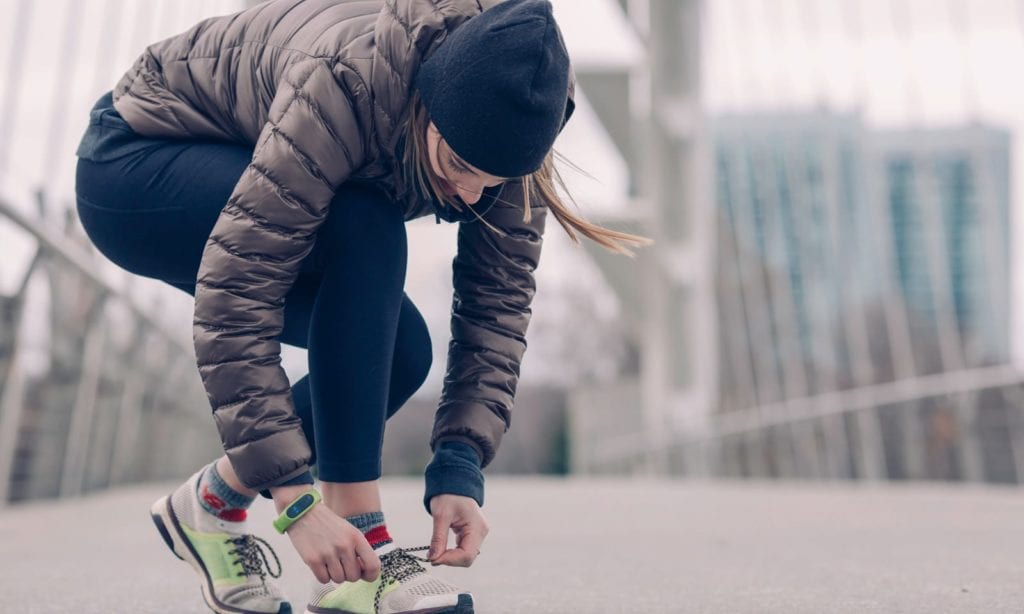 Cushioning:
When you start to look at a shoe meant for walking, you will definitely want to take cushioning into consideration. The amount of cushioning well impact how the shoe feels on your foot. If you are wearing a minimalist shoe, there will not be very much cushioning, which can lead to joint pain. This is because the shoes don't offer much in the way of shock absorption. If you have to come to any injuries of the foot, additional cushioning will likely be needed. This will make your run or walk more comfortable, no matter how many miles you go.
Gait & Foot Shape:
The walking shoe that you choose should be one that will work well with your gait and foot shape. When we say gait, we mean the way that you walk. Cushioned shoe options will work best for people that have rigid pronation. If you suffer from overpopulation (the foot rolls inward), then support is going to be the best aspect to consider. In fact, it will be more important than cushioning.
Additionally, you need to pay attention to whether or not your arches are high or low. With the understanding of whether or not you have high or low arches on your foot, you will be able to surmise the type of shoe you need easily. You can buy inserts to accommodate high arches if you are wearing a flat-bottom shoe. If you suffer from problems like plantar fasciitis, you should look for shoes that are designed to handle it. The best shoes for this condition will provide you with excellent stability plus a decent amount of cushioning to aid in shock absorption.
Use:
When you are going to invest in a walking shoe, you should also consider how much you are going to use them. If you are walking less than 30 miles in a week, most shoes will last you for an extended. Of time. However, if you log more than 30 miles in a week, you are going to want to make a larger investment into your shoes. Choosing a lightweight and flexible shoe may not provide you with the best durability even though they can be more comfortable. Checking out consumer reviews will give you a great idea into how durable the shoes you pick are going to be.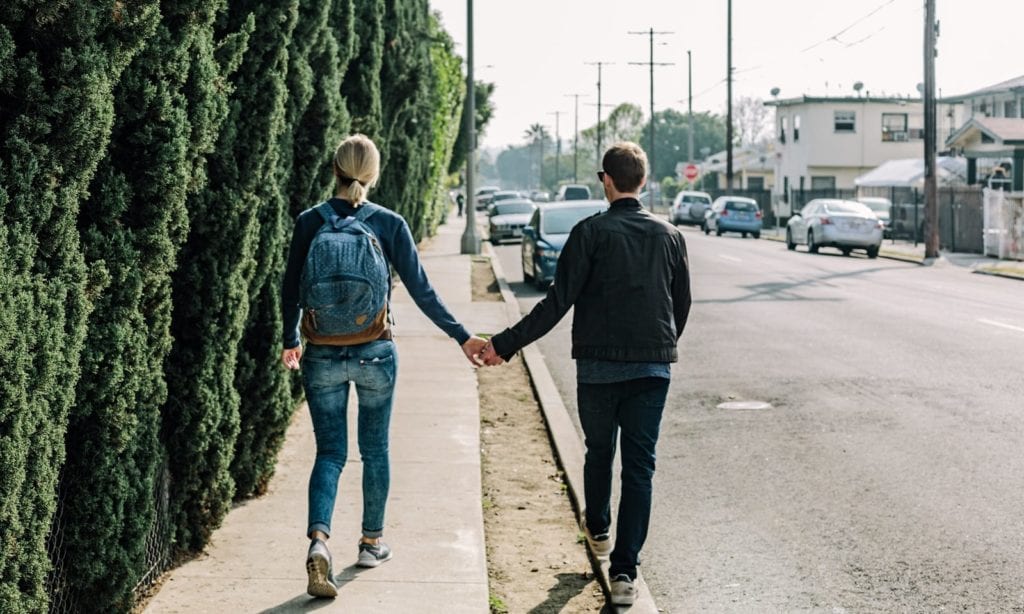 Material
The materials of the best shoes available will vary. Your specific foot can help you decide what the best option is going to be. Many of the best shoes available are going to have an upper made of leather. These will give you more structure and stability. However, they do not offer excellent breathability. So, if you have sweaty feet going with a mesh shoe may be best. The mesh options will likely have synthetic overlays to provide you with some extra stability.
Related review: Walking shoes for Travel.
However, your feet will move around in them more than they would in a solid leather pair. Finding the best materials for your specific situation does not have to be complicated. Simply take into consideration other comfortable shoes you have had in the past or ones that you have disliked and the reasons why. This can lead you to make a great decision when it comes to which shoe is going to be the best for your walking and running excursions.
Design
Each true that you look at is going to have a slightly different design. Whether you are looking for shoes that lace up, close with velcro, casual, or easily slip-on shoes, you will find a number of different options in our list. What is going to work best for you will really come down to individual preference? Sure, you want to find a shoe that has a solid design that is not going to fall apart within a few uses. However, when you are going to make the investment into a pair of shoes meant for walking, you shouldn't be faced with giant durability issues.
Please understand that if you spend very little money, you may end up needing to replace your shoes more often then you would prefer. So, taking design and durability into consideration can ensure that you are happy with your purchase. Wound closure is a big piece of the design; it is not the only thing to look at. You should look at the shape of the shoe and whether or not it is a high top or a low top. Again, these choices should be made based on individual preference and what feels the best when being worn.
Expert Tip:
Knowing how your feet are shaped can ensure you buy the correct walking shoes. Whether you are dealing with flat feet, high arches, or other foot-related issues, recognizing them can keep you comfortable while walking and running. To fix this squeaking there are a few options.
Did You Know?
Memory foam insoles in your walking shoe will mold to your feet and give you a better fit. Looking for one that utilizes this can keep you more comfortable and stable while walking or running.