We are always on the move, this is a definite in life. Where we travel to is the one and only variable here, but have you ever stopped to consider that the comfort we have in getting there is instrumental in setting the mood for when we arrive? Shoes, we all wear them, but shoes come in all shapes and sizes fitting for various different activities, but what if you simply just want a pair to walk in and feel good in doing so?
Finding the right pair of walking shoes can be a difficult task for anyone not in the know, so much so that we can almost guarantee that around 70% of men who buy shoes with the intention of walking in them aren't happy with their purchase after trying them out for themselves.
Not everyone is going to be able to find the time to properly research the best walking shoes available, which is why articles such as this one exist, to give you a varied selection of options to choose from! View The Best Walking Shoes For Men Below.
See the best walking shoes for women here.
View the Best Walking Shoes For Men, Below.
Mens Walking Shoe Guide
A lot of what we have included in our list above can be very easy to misunderstand, especially if you don't know what you personally want out of a walking shoe. All of the shoes listed above are relatively similar to one another in the materials used and whatnot, which can only add to the confusion. Allow us to add more context within this section of the article where we cover some of the things to look out for and why you should care about them outright.
Function
What separates walking shoes from other categories of shoe out there comes down to how you would use them in everyday life. Like driving shoes, walking shoes aren't meant for excessive activity (unless you purchase the QANSI Lightweight Walking Gym Shoe), they are simply there to add comfort in the simplest of tasks that involve walking short distances in dry spells of weather.
Leather walking shoes will prove to be more durable here, although they will still store water no matter what. Knowing where it is you live, and the sorts of terrain/weather you face should be a good indicator in making a decision fit for you. If you live somewhere that is away from a city-like environment, then you might want to prioritize durability over comfort in the shoe that you choose.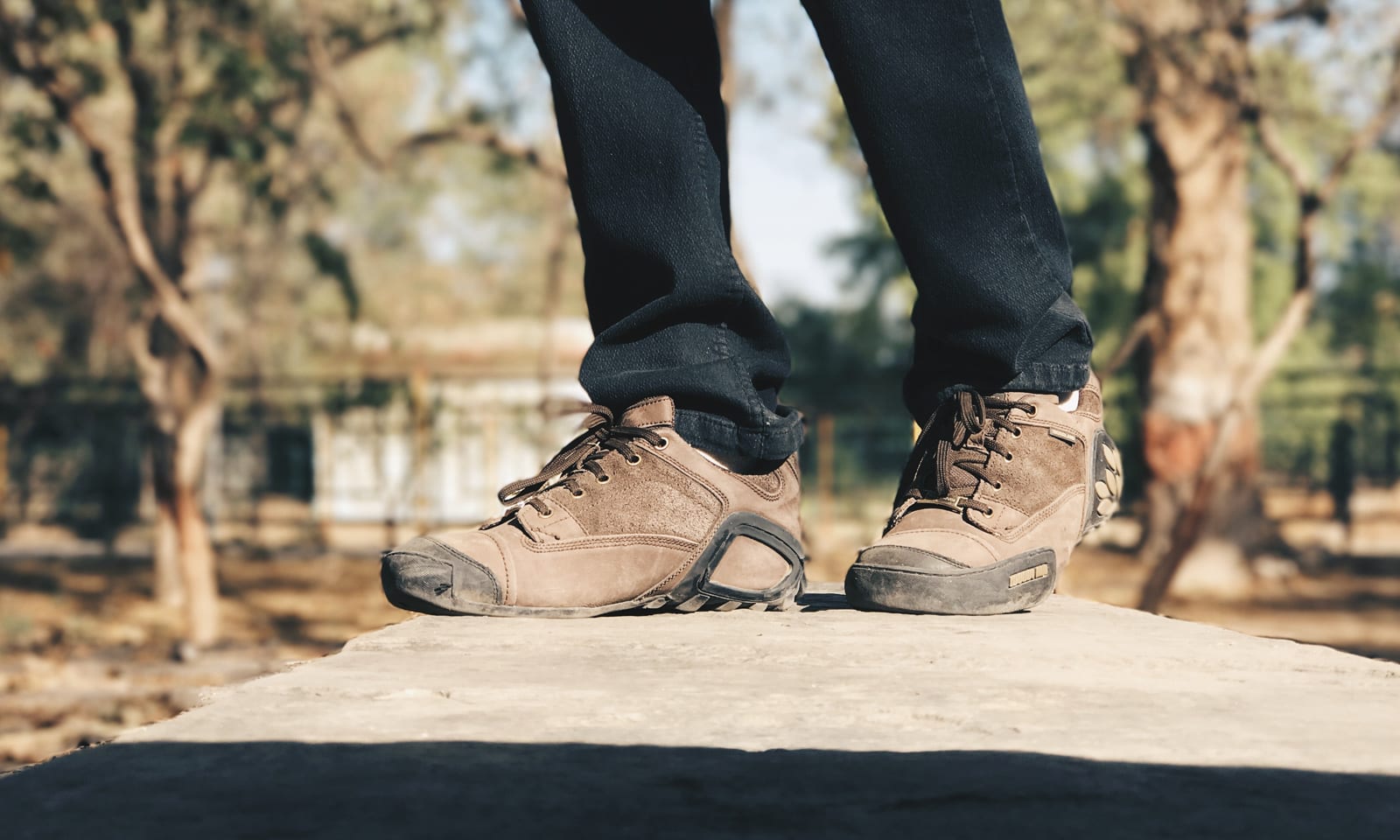 Cold weather could also prove as something of an issue, again depending on where you live and how often you would wear the shoes during daily activities.
You might like; shoes for plantar fasciitis.
Comfort
The biggest consideration to take into account in any decision here is comfort. It is pointless buying a product that is not going to last or retain its quality over time. Yes, an argument could be made that everything drops in quality over time, but some will last longer than others just based on the materials used and who happened to manufacture them.
If you are ordering shoes online, then you are not afforded the chance of trying on the shoes as you would normally in a store, this can prove to be somewhat of an issue, especially if you are have never owned a pair of walking shoes previously, and are simply going off of the appearance of the shoe.
Although appearances are important, it is fruitless buying a pair of walking shoes if you aren't going to wear them out of discomfort.
Style
As you can see above, each shoe looks completely different from one another. This was a purposeful decision on our part to offer you some form of variation. We all have our own signature style, it's shown in the way that we dress and the styles of our hair, so why should walking shoes be any different? Walking shoes are incredibly stylish despite their limited functions, which is partly the reason why individuals seek these forms of shoes over all others.
With style, there is always going to be a rise in prices depending on the quality or look of a certain shoe. If style is important to you, then you might buy a shoe specifically because of the look of it, throwing to the wayside the comfort of the shoe as discussed above. We would advise you find some sort of middle ground that looks at both style and comfort.
Most walking shoes nowadays are very stylish while retaining the comfort they promote; you need only look at any of the lightweight shoes in our list to see that come to fruition.
Reputable Names
If you happen to have bought a pair of shoes that are of a certain brand, then you should already have an idea on the quality of the shoe in question. We understand that a running shoe is completely different to a walking shoe, but if that running shoe is prone to wearing down easily, then who's to say that your walking shoe won't do the same? Especially if it is made with materials that aren't as durable to the weather and whatnot.
We would advise you keep the receipts of anything you buy, and keep in mind which brands have warranties on the products that you purchase. Walking shoes are intended for strictly walking (unless they say otherwise), but that still doesn't stop people from exceeding their original functions without thinking about any implications/damage to the shoe.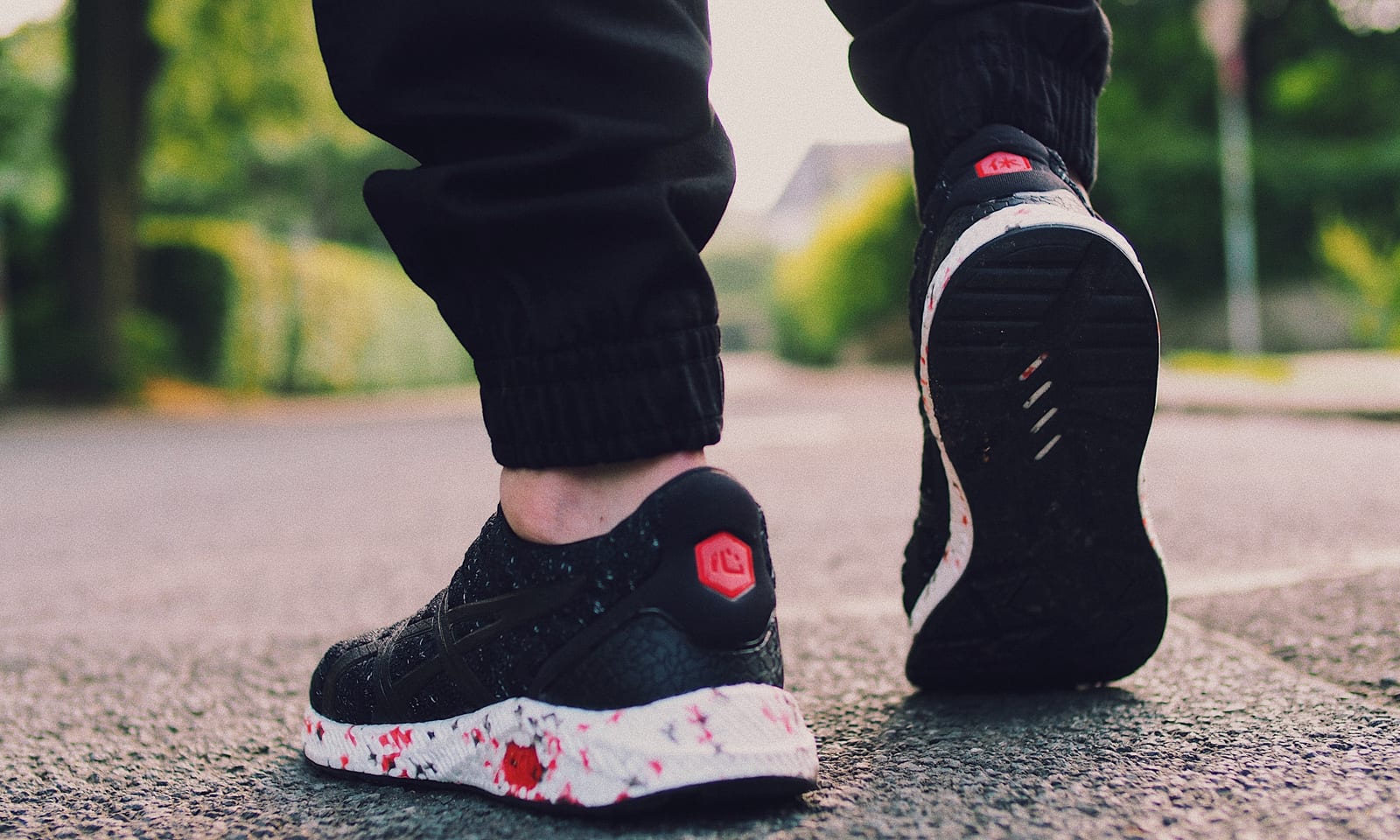 Just keep in mind that if your budget is an issue, then you might find that the quality comes in the more expensive shoes.
Will they have Shoes in my size if I have Bigger Feet?
It really is down to the manufacturer unfortunately as to whether or not they have shoes in a larger size if you require it. Most sizes are capped depending on the maker of the shoe, although brands such as Skechers and New Balance do accommodate to those with bigger feet who might not get the same walking shoe elsewhere. See more New Balance walking shoes here.
How long do Walking Shoes Normally Last?
This will depend entirely on where it is you are walking to and how well-kept the shoes are. We would advise investing in some sort of polish of some kind if the shoes are made of leather. If the shoes are made of a material, then extra care should be taken to make sure that they do not break down over time.
Knowing where you are walking to and from should give you an idea on any obstacles that could wear down the shoes that you are wearing/thinking on purchasing.
What is the Difference Between Driving and Walking Shoes?
The differences between the two come within the quality of the two shoes. Driving shoes will often have little to no sole on the bottom of the shoe, instead of using rubber studs that add to the comfort/movement of the foot within the shoe. With walking shoes, durability is taken into account, meaning the material of the shoe is made sturdier, as is the sole to make for a much more supportive fit, safe for walking distances.
Conclusion
Walking is good for your health and overall mental well-being, and having the perfect pair of shoes is always going to add to these benefits as a result. No matter your age, it's hard to disagree with the fact that comfort is everything when it comes to activities such as walking. Don't take yourself for granted, purchase a pair of walking shoes that work for you and never again will you look back in frustration.
There should be no excuses as to why you don't own a decent pair of walking shoes, especially if you are walking long distances on a regular basis, think of yourself!
Expert Tip
Make sure that with any shoe you purchase there is at least half an inch of space between the tip of your toe and the end of the shoe. This will allow you to move your foot around a lot easier when inside the shoe. Wear socks also! Otherwise, risk having some awful smells come from the shoes.
Did You Know?
Walking shoes are ten times less likely to give you blisters and calluses on your feet! The shoes utilize fabrics that hug your feet in a certain way that causes your feet to simply move around them freely rather than cause friction against the back of them as you walk. Walking shoes are used in the medical world also, assisting those with arthritis in their feet given how comforting the shoes happen to be in their own right, this is also the reason why foam is used within the shoes insole.