Birkenstocks & Their Unlikely Comeback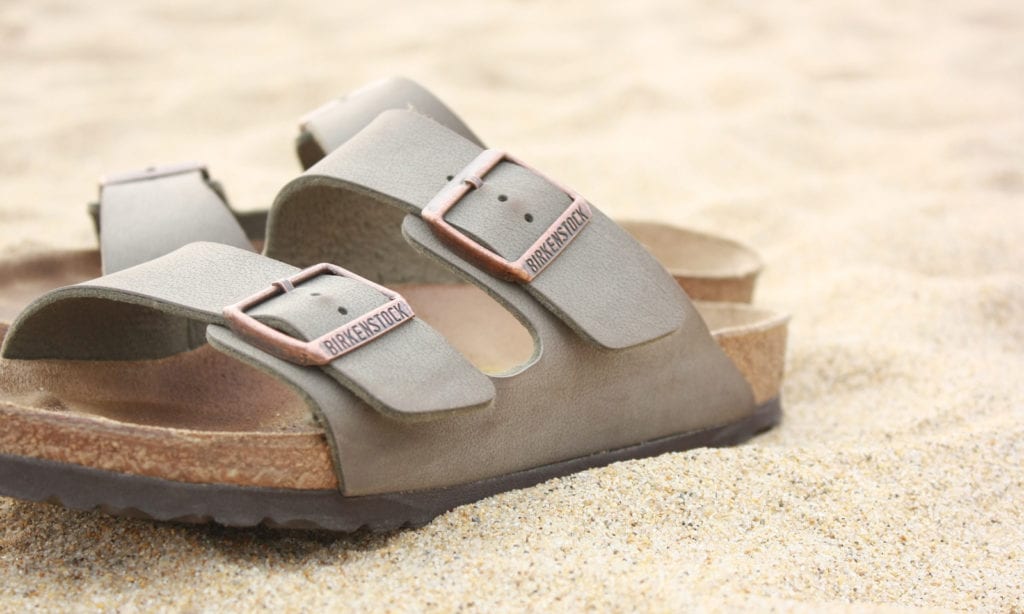 The Comeback of Birkenstock Shoes
Birkenstocks, the hippie style brand of comfortable, cork-soled orthopedic sandals, are back in the public eye once again. They are visible everywhere from high street retail chains to top fashion runways, and so it is essential to understand them a little bit better. What are Birkenstocks? Where did they come from? Why are they popular? How should you wear them? How should you look after them?
They are such odd-looking shoes that all of these questions are in need of answering; if you look at a pair of Birkenstocks, you can't help but feel a little confused. They are also expensive enough that you're going to want to take care of them carefully and make sure that you know what you're doing when you buy them!
Fortunately, here at Shoe Adviser, we have put together a guide to Birkenstocks and their unlikely comeback to help you to understand what is going on with these unexpectedly popular, chunky, comfortable sandals. Below, you will find a brief introduction to Birkenstocks, and an explanation of what's going on with their popularity, as well as answers to some of the questions you might have about these popular cork,  soled orthopedic sandals and their surprise rise to fame and prominence.
Related: Hiking Sandals.

What are Birkenstocks?
Birkenstocks are the most popular sandals in the world. There are many different models of Birkenstock sandals, but all of them have some aspects in common, by which you can always recognize a pair of Birkenstock sandals. These sandals feature flat, thick soles, usually made from cork.
The footbed of these is modeled on the shape of a footprint in sand, ensuring that they offer natural support and an experience as close as possible to that of walking barefoot, unlike the artificial shapes of the footbeds of most other brands of shoe.
Most Birkenstock sandals feature uppers made from one or two thick, durable leather straps, designed with a focus on comfort and durability rather than on style and fashion. There are many different models, though, so the uppers have much more variability than the soles. Really, it is those thick, flat cork soles that distinguish a pair of Birkenstocks!
The History of Birkenstocks
Birkenstocks all started out with shoemaker Johann Adam Birkenstock, way back in 1774. The family passion for shoes has continued for generations since his work and peaked in 1896 with his great-great-grandson Konrad Birkenstock. Konrad invented the footbed, a moment of brilliance that determined the fate of the company. His focus on orthopedic comfort and support in footbeds led to a high level of demand for his shoes, and in 1925 he expanded the company to a larger factory with space to grow further in the future.
In 1932, Birkenstock expanded from just making shoes to teaching others about how to make shoes. The Birkenstock Training Courses rapidly became very famous for their in-depth and valuable teaching about podiatry and specialist footwear. In 1963, Karl Birkenstock launched the first modern Birkenstock sandal, built around the already popular Birkenstock footbed. Launched initially as a "gymnastics sandal," the Birkenstock Madrid is still popular with a wide range of people today!
The most significant change since 1963 was in 1988 when Birkenstock became one of the first shoe companies in the world to use water-soluble and solvent-free adhesives in production. Today, more than 95% of the adhesives used in Birkenstock footwear are water-based and environmentally friendly!
Related: Best Waterproof Shoes.
Sizing Birkenstocks
Birkenstock sandals offer a high level of comfort and support, but sizing them accurately is less important than you might think. Unlike many other types of footwear, where it is vital to ensure that your shoes fit your feet perfectly, Birkenstocks have a bit more flexibility in their sizing, and the size you buy can actually be determined more by personal preference than by empirical fact.
Some people like to size their Birkenstocks a little larger than usual, giving extra space behind their heels and in front of their toes, while other people want to go for a smaller size and a closer fit that feels more unobtrusive and closer to a barefoot experience.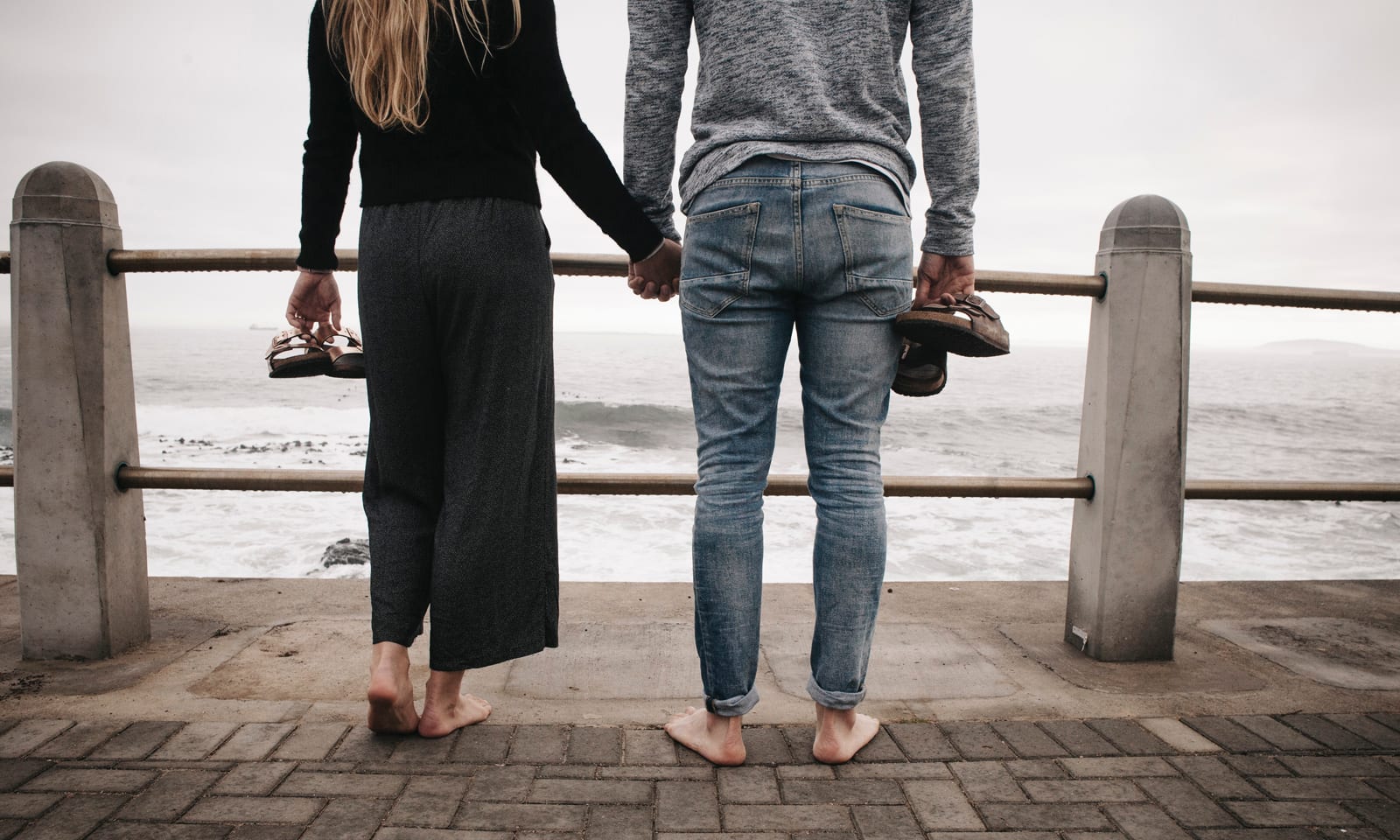 If you are not sure which approach to take, we have a couple of guidelines that you can follow to get a comfortable fit every time no matter what. In general, we would recommend sizing your Birkenstocks so that your toes come close to the front lip of the sandals but do not touch it, and so that your heel sits flush in the heel cup molded into the sole of the sandal.
Straps are an important part of fitting your Birkenstocks comfortably, too. If you fit them too loose, your foot will move around on the footbed, which can have a major impact on the support and comfort provided by your Birkenstocks, as well as the arrangement of your arch. We would recommend a fairly snug fit for your straps, although ensuring that they are not too tight for comfort is important also!
Why are Birkenstocks so Popular Right Now?
For the last few years, Birkenstocks have been everywhere, visible on spring fashion show runways and in major retailers. There are designer variants and retail options, and they seem to be everywhere right now for some reason. Other brands of "ugly chic" utilitarian, orthopedic sandals are also rising in popularity, so right now you can keep your feet comfortable and relaxed while still being on trend. But why are Birkenstocks back, more than 50 years after the company started selling cork-soled sandals like this?
Birkenstocks started to make a bit of a comeback thanks to Phoebe Philo's fur-trimmed Birkenstock designs which hit the runway in 2012, and they've only become more and more popular since then, with this fashion and popularity snowballing to reach ever greater heights and become available everywhere you look. This isn't the first time they've been popular, though; Kate Moss famously once wore them in a magazine spread in 1990, while they also appeared in a 1992 Marc Jacobs grunge collection.
In 2014, Birkenstocks collaborated with J. Crew, helping them to penetrate the mainstream as well as the high fashion area of the market, while several other high fashion lines including Chanel, Prada, Marc Jacobs, and Marni all showed their own takes on this new ugly sandal trend. But these aren't the only popular chunky, comfortable sandals that have become trendy and available everywhere. Crocs hit a similar level of popularity, as did FitFlops when Oprah praised them publicly. Large, "ugly" sandals have been popular for a long time, and it's just a matter of different brands hitting the mainstream at different times.
Nobody knows why this happens, but various people have their theories. Perhaps it's because big, chunky shoes make everything else look daintier and smaller? Or maybe because they bring a casual, thrown together edge to any ensemble? Perhaps it's even because the contrast between pretty clothes and ugly shoes looks a little bit counter-cultural and exciting? Nobody knows, but one thing is certain: Birkenstocks are popular right now, and even if that doesn't last, there will always be some sort of ugly but comfortable sandal that everyone wants.
How to take care of Birkenstocks?
Birkenstocks are expensive and offer a high level of comfort and support for your feet, so you're going to want to take care of them as well as possible in order to ensure that your feet stay comfortable and well supported for as long as possible, as well as reducing the risk of having to splash out on another pair of sandals. Fortunately, Birkenstocks aren't generally too difficult to take care of!
The most important thing to remember when trying to look after your Birkenstocks is to keep them away from heat. The cork and EVA foam from which the footbeds and soles of your Birkenstocks are made tends to crack and break when exposed to intense heat such as fireplaces, blow dryers, or radiators, and leaving them in direct sunlight or hot cars for extended periods of time can be similarly problematic.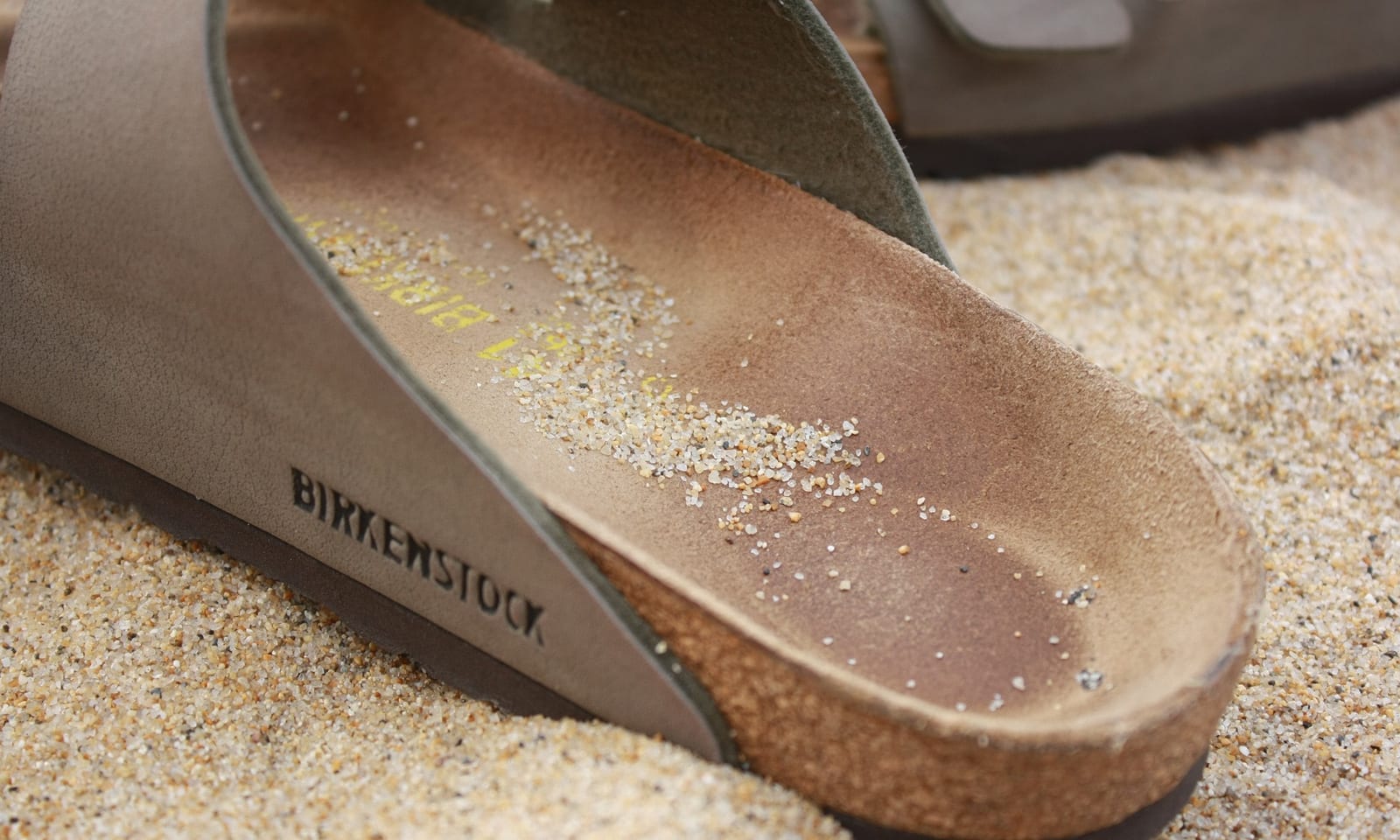 If your Birkenstocks get wet, don't be tempted to try to dry them out quickly! Birkenstocks can survive just fine if they get wet, and air drying them is the best bet. When you first buy a pair of Birkenstocks, the cork footbed will be shiny and smooth.
After you've worn them a lot, though, the cork can go dull and start to crack and dry out. In order to deal with this, you're going to want a bottle of Birkenstock Cork Sealer. Just paint a thin layer of this over the footbed any time it starts to look a bit dull and less shiny, and you should be able to keep the cork in excellent condition for a long time.
The other major thing to consider when looking after a pair of Birkenstocks is the smell. Unfortunately, these sandals are known for smelling pretty bad in a lot of situations, thanks to being exposed to bare feet and sweat whenever they're worn. Fortunately, this problem is relatively easy to fix with a little care.
Buy yourself a bottle of Birkenstock Cleaner and Refresher, spray the entire footbed evenly with it, and give it a gentle wipe with a clean cloth. If you repeat this process every time you detect even a hint of an unpleasant odor from your Birkenstocks, then you should be able to keep them reasonably fresh for a long period of time with no issues, keeping your feet smelling clean and fresh when you wear them!
Conclusion
Birkenstocks might be everywhere right now, but they have a long history and have been innovative and important in the world of shoe design for a long time. Hopefully, the Shoe Adviser guide to Birkenstocks above should give you a good sense of what the main advantages of a pair of Birkenstocks are, as well as how you should choose them and take care of them once you've found a pair you like.
The unexpected comeback of Birkenstocks is the other aspect that's worth thinking about and, while nobody can definitively explain what's going on there and why these chunky orthopedic sandals are everywhere once again, our explanation above should go some way to helping you understand some of the most likely reasons for the return of Birkenstocks in recent years.
With our guide to Birkenstocks and their unlikely comeback, you should be able to feel more comfortable and confident in your understanding of these popular and enduring sandals, as well as why they've lasted so long.