What Shoes Do Nurses Wear?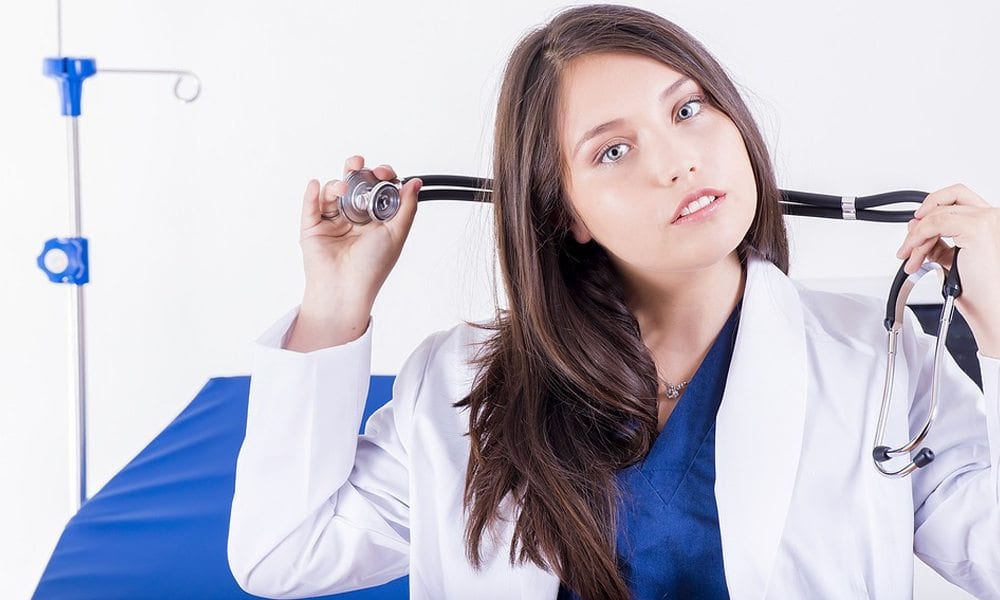 Nursing is a profession where you spend the majority of time on your feet. Having the right shoes that will cushion, support and stabilise your feet is of extreme importance when working as a nurse. Non-slip qualities are also very important as you are often faced with slippery substances on the surfaces you are working on so it is vital you get the top shoes for nurses (click here).
What are Nursing Shoes?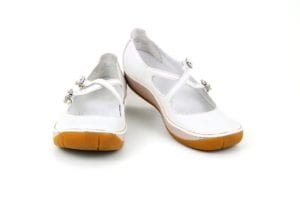 Nursing shoes are any shoes that have good traction, excellent non-slip qualities, great comfort levels, where the shoe cushions your foot as you will be spending many hours standing when nursing. So what do you look for when considering a shoe to use for nursing:
Safety
This is a vital aspect of any shoe you are going to be using when nursing. Often in a nursing, or hospital environment, you are going to encounter slippery surfaces and slipping and falling can be dangerous, not only to you, but to your patients too.
Support
A great pair of nurses shoes will offer unsurpassed support and will fit the foot properly. A supportive pair of shoes will lessen the stress not only the feet but also the back and knees and is essential for nurses who are constantly on their feet. A good pair of compression socks will help nurses, too.
Reduced stressed
This is a very important aspect. The shoe should reduce the amount of stress and provide the nurse with the support and help them to prevent stress on their bodies while working. A great pair of nurses' shoes will reduce discomfort levels, preventing aches and pains and allow the nurse to concentrate on their work and not their discomfort in their feet and body.
As you can see a great pair of nursing shoes will make the world of difference to a hard-working nurse, and selecting the correct pair will allow them to get through a long day without damaging their feet, experiencing backache and other pains as well as keeping them safe from slipping, tripping or falling throughout the day.
Do Nurses have to wear Crocs?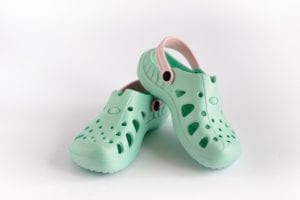 No nurses to not specifically have to wear Crocs, however, Crocs are one of the best non-slip comfortable, clog-like shoes that nurses are often likely to select when deciding which shoe they would like to wear. Crocs have a host of features which will make a long day on your feet a lot less painful and tiring. Clog like shoes, such as Crocs have all the features that a great nursing shoe requires and this makes them one of the most desirable nursing shoes around.
Crocs are easy to wear, easy to slip on and off, provide the levels of comfort, support, safety, and durability that all nurses need in their work shoes and so many nurses will choose to wear them. Although these shoes are some of the best nursing shoes and often worn by nurses, they are not mandatory for nurses to wear, just one of the more desired shoes.
What Shoes do male Nurses Wear?
Male nurses tend to wear sneaker-like shoes that offer all the qualities that a great nursing shoe or a shoe worn by people who are on their feet every day chose to wear. Some male nurses will also wear clog-like shoes such as Clogs just like their female counterparts. The important aspects of any shoe that you are going to wear when nursing applies to both males and females such as safety, comfort, support and to alleviate the stress on your feet.
Tips On Choosing A Great Pair Of Comfortable Nursing Shoes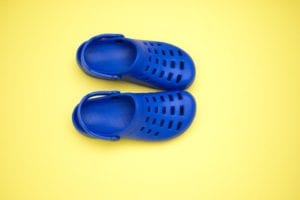 There are a few very important things when looking at choosing the most comfortable pair of shoes for nursing you can get. Choosing the wrong shoe can lead to you experience high levels of pain and discomfort during your workday. There are a few things to consider when choosing a great pair of nursing shoes. Comfort and weight of the shoe is of high importance when selecting your shoe.
Heavy shoes will tend to cause discomfort when wearing for long periods so a lighter shoe is more desirable. Shoes with extra padding on the tongue and collar, if you are going to be wearing lace-up shoes, as well as on the heels, midfoot and forefoot will add to your comfort when walking or stay all day long.
Getting the right support and stability from your shoe is important both for comfort and health reasons. The height of the heel, shape of the shoe and material used to make the shoe will all have an impact here. The ankle and back support provided by a great shoe will go a long way in eliminating aches and pains after a long day.
The shoe should definitely be slip-resistant as you are going to be walking in areas where there are liquids on the floor and the last thing you need is slip and fall while helping your patients or moving around the ward.
Conclusion
Having the best pair of nursing shoes you can afford is vital to ensuring that you not only have the highest levels of comfort, support and stability you need throughout the day, but also to help you avoid unnecessary back, leg and foot aches a bad shoe is sure to cause.