Nursing is a profession where you spend the majority of time on your feet. Having the right shoes that will cushion, support and stabilise your feet is of extreme importance when working as a nurse. Non-slip qualities are also very important as you are often faced with slippery substances on the surfaces you are working on so it is vital you get the top shoes for nurses (click here).
What are Nursing Shoes?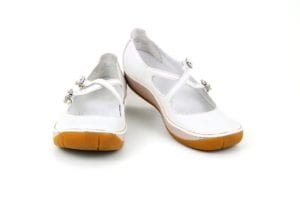 Nursing shoes are any shoes that have good traction, excellent non-slip qualities, great comfort levels, where the shoe cushions your foot as you will be spending many hours standing when nursing. So what do you look for when considering a shoe to use for nursing:
Safety
This is a vital aspect of any shoe you are going to be using when nursing. Often in a nursing, or hospital environment, you are going to encounter slippery surfaces and slipping and falling can be dangerous, not only to you, but to your patients too.
Support
A great pair of nurses shoes will offer unsurpassed support and will fit the foot properly. A supportive pair of shoes will lessen the stress not only the feet but also the back and knees and is essential for nurses who are constantly on their f