Shoe Guide For Nurses On Feet All Day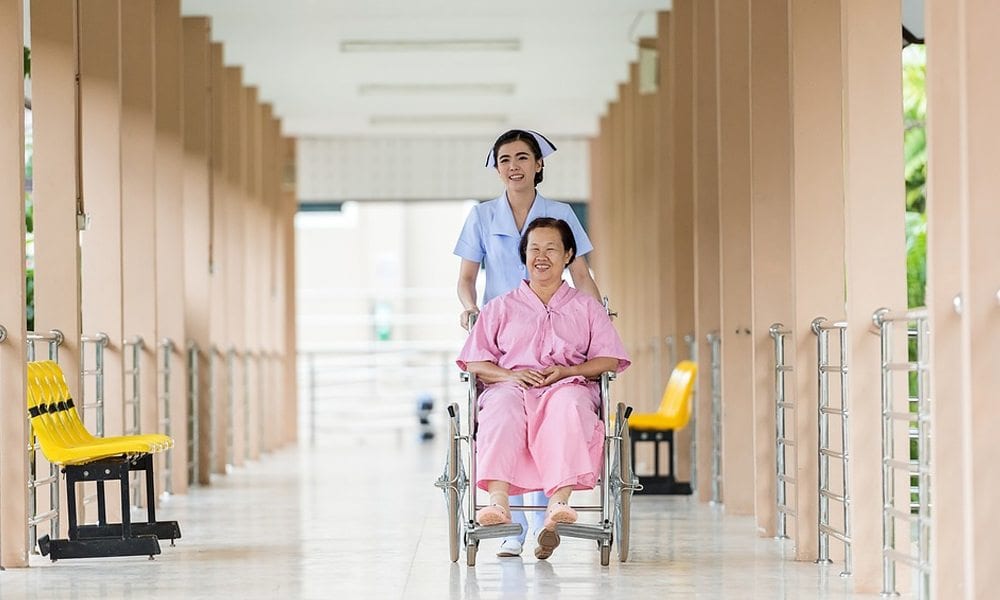 Being on your feet all day can lead to a number of issues. Nurses and other healthcare workers will often suffer from foot problems such as plantar fasciitis, lower back pain, leg and knee pain and other problems. Selecting the right shoe can negate some of these problems to make your day a lot more enjoyable and fulfilling. Find some of the top nurse shoes for plantar fasciitis.
Nursing Shoes for low back Pain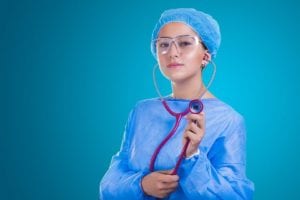 Nurses often experience lower back pain, it is almost inevitable in the line of work. However, there are a few things you can do to prevent or lessen the effects of this. One of them is to select a shoe that will keep you supported and comfortable during the long shifts on your feet. Posture is important if you are going to prevent lower back pains.  You need to be mindful of your posture at all time, ensure your hips and spine are aligned when standing or walking and your stomach should be tucked in.
When you sit, keep your back straight and spread the weight evenly between your feet. You can also stretch while at work to loosen up your muscles and get the blood circulation going. Then, of course, there is your choice of shoes. There are a number of shoes that are designed for nurses that will help you to maintain your posture and thereby alleviate low back pain. While a great pair of nursing shoes will not be cheap, they will be worth it in the long run and will cost you a lot less than visiting your chiropractor regularly due to incessant back pains.
Nurses shoes are designed to keep you comfortable during the day, and this is not limited to your feet, it includes your legs, knees and of course your lower back, all areas that take a lot of strain when working as a nurse.Nurses shoes are lighter than other types of shoes, they are made with materials that are designed to protect your feet from spills and hazardous working surfaces having non-slip soles. A lot of nurses' shoes also offer unique soles in that they are designed to help you with your balance and posture.
There are companies that have studied the nurses' requirements and designed shoes specifically to address their needs, especially when it comes to lower back pain. Companies such as Dansko and Skechers recognize the need to have a shoe that is supportive and protective of your feet and back. Having the right size, arch support and quality are all essentials when looking for a nurse's shoe that will do the job properly.
We think you'll like; Compressive socks for Nurses.
Nurses Shoes for Plantar Fasciitis
Nurses spend a large proportion of the day on their feet and this can cause a problem that is both painful and sometimes even debilitating. One of the main problems is plantar fasciitis.
Plantar fasciitis is an inflammation of the tissue that connects your heel to your toes. When this gets inflamed it can cause severe pain and discomfort such as stabbing pains in or around the heel, and as the inflamed tissue runs the length of the foot it also causes general discomfort in the entire foot.
Most nursing shoes are designed to be flat, this can increase the possibility of you experiencing plantar fasciitis but the good news is if you chose the right pair of shoes can help you eliminate the problem. The best shoes to wear when you suffer from this affliction are those that will help reduce the stress on the plantar fascia that is it will hold up the arch of your foot using external support in the shoe.
You need to consider what type of arch you have before selecting the right shoe.  High arches usually require a softer shoe and you may need a more rigid shoe. Another important aspect to consider is your insole. If you suffer from plantar fasciitis you will require a very supportive insole, and having a shoe that has a removable insole so that you can replace it with a custom made one is one of the best solutions.
There is no one brand of shoe that is guaranteed to solve your problem, however you need to try out a few of the better brands such as Dansko, Crocs, and Skechers until you find the one that works for you taking all the qualities, such as arch support, heel to toe drop and of course cushioning into consideration before selecting your shoe of choice.
Nurses Shoes for Flat Feet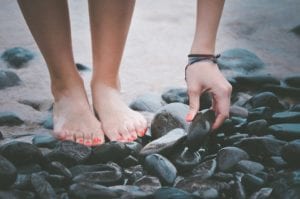 Long hours on your feet can put extreme pressure on them and nurses that need shoes for low arches or flat feet need the best fitting, most comfortable shoes they can get to make their day easier in their demanding profession. So what should you look for in a shoe to help you if you suffer from flat feet?  There are a few qualities that will definitely improve your day and make it less painful for you. Support. This is one of the main aspects any person with flat feet will look for in a shoe.
Shoes that provide your arches with a lift, one that bends in the toes area and not the middle and are designed to offer you the arch support you need. Having a firm outer sole will prevent your feet from rolling inward and will not easily break down. Stability is another aspect you will look for in a shoe if you suffer from flat feet. People who do have flat feet tend to turn their ankle inward or pronate.
This will lead to added stress on not only your feet but your ankles and knees. Extra support in the midsole will support your arch and allow you to lessen the pressure you put on your heels. This will reduce pain and discomfort from long days on your feet. You need a shoe that offers you complete motion control to enable you to move comfortably and quickly.These type of shoes offer additional support and medial post of dual density foam.
This is a firmer type of foam which is included just below the medial side of your arch and can extend to the heel and helps support your ankles. The right pair of shoes will help you get through the long days on your feet, which is not easy even if you have no added pressure of flat feet.
Conclusion
When you have specific foot issues, you need the best shoes that are designed specifically to help you to get through the long days or nights working on your feet all the time. The right shoes can support and give you the comfort you need to be able to eliminate those aches and pains that distract you from performing at your best at all times.