Minimalism running and barefoot walking came from the idea that less cushioning and padding is better for your feet and muscles. When you have stronger accessory muscles in your feet, the risk of injury is significantly reduced and running or walking becomes more efficient. However, going barefoot isn't safe or appropriate for most people.
Barefoot shoes have been made to offer the same benefits as going barefoot but without the risk of damage that this can cause. If you are not experienced in barefoot walking, running or even hiking, then it is not suitable for you to dive right in. Luckily, the range of barefoot shoes is ever-increasing, so you always have options.
We have researched the best shoe brands, used customer reviews and trends to find the ten best barefoot running shoes for your needs.
View the Best Barefoot Shoes, Below.
Buyer's Guide To Barefoot Shoes
Barefoot shoes are designed to replicate the natural feel and movement of our feet when they hit the ground. Walking or running barefoot comes with a wide range of benefits, including long-term strengthening and tightening of the muscles. However, it is just not suitable or appropriate to walk around barefoot, as there is a high risk of damage or contamination.
The demand for barefoot shoes came from the rising popularity of minimalist running, which began after the publication of Born to Run by Christopher McDougall. This book was an incredibly popular publication and caused a wave of runners to throw away their padded running shoes and opt for thin and lightweight plimsolls.
In order to catch up with this trend, many shoewear companies began making lightweight and thin shoes for running and other workouts. Due to the fact that minimalist running became so popular so quickly, shoewear companies realized how good barefoot shoes can be for the everyday.
The Natural Movement Of Our Feet
The reason why barefoot shoes are an increasing market is due to the benefits that walking barefoot can provide. Our feet are essentially the primary mode of transport for all humans and are an incredibly important part of our lifestyle. Hundreds of years ago, people were able to walk great distances without any kind of issues that we modern runners or hikers face.
It is believed that the padded and supportive shoes that we wear every day are actually not good for our feet. They prevent us from using our natural shape and strength, which causes long-term damage. When you wear shoes, you are being forced to walk in an unnatural gait which can deform your feet. It is likely that you will experience knee and joint pain when you wear shoes every day.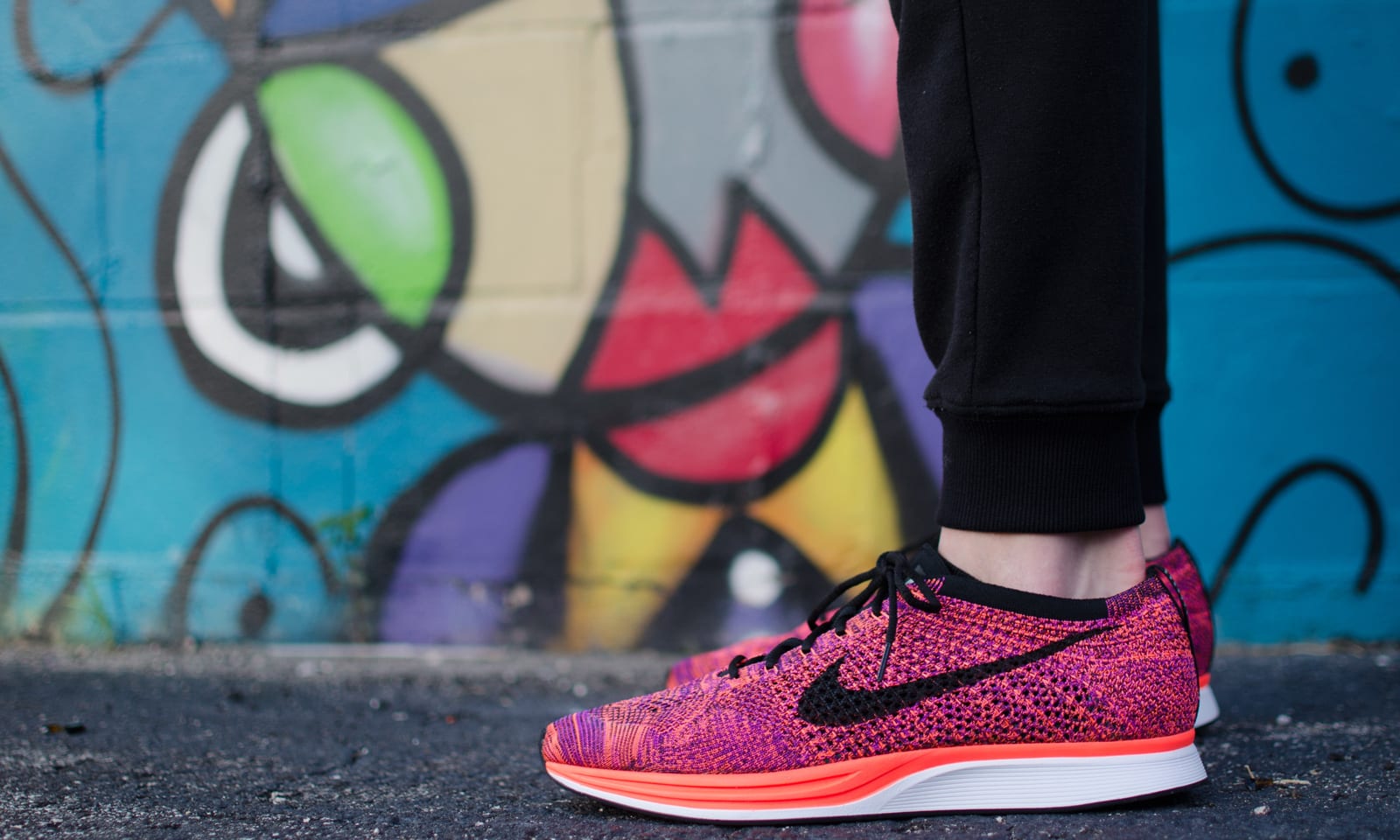 A lot of conditions that we accept as part of life, such as bunions, can actually be prevented. This kind of condition is caused by wearing ill-fitting and unnatural shaped shoes. This is why the market for barefoot shoes is ever-growing. More and more people are becoming aware of how important it is to allow our feet to move naturally.
What To Look For In Barefoot Shoes?
As the market of barefoot shoes is every-growing, you are faced with a lot of choices. This can make finding the best pair for you quite tricky. You need barefoot shoes that are going to be comfortable and supportive of your natural shape, while still offering you protection and traction on all terrains. In order to find the best barefoot shoes, you should consider:
Material
The material that is used to make your barefoot shoes will differ depending on what they are being worn for. It is important that you choose lightweight and flexible materials, especially if you are choosing barefoot running shoes. Barefoot running shoes, such as the Nike Men's Free RN Running Shoe, are made from synthetic materials and rely heavily on the mesh in their upper.
Mesh is a breathable and flexible material that is ideal for workout wear. It works to keep your feet cool, which makes the shoes even more comfortable. This material is also lightweight and thin which provides these shoes with their natural feel. Another material that is used in barefoot shoes is polyester for the same reasons. The Vibram Women's V Running Shoe is made from this material to provide a flexible fit.
Traction
As barefoot running shoes are made to be worn on all occasions, the traction that they offer should always be good. You need to consider where you will be wearing your barefoot shoes and therefore how good the traction needs to be. Barefoot running shoes, like the New Balance Women's WT10v1 Minimus, have stellar traction that can be worn on uneven terrains and even rocky surfaces. This traction is excellent, yet the sole is still thin enough to provide a natural feel.
Other shoes, such as the Vivobarefoot Men's RA II Classic Oxford are made for everyday wear and have a great rubber sole. The traction that these shoes offer is more subtle and works to keep you balanced throughout the day. The traction on barefoot running shoes is likely to feel different from any other shoes you have worn as they still allow for a natural feeling. This means that you can actually feel the ground and surfaces beneath your feet, while still being protected.
Style
The market for barefoot running shoes is constantly growing which means that there are so many new styles coming to the surface. Perhaps the most popular style of barefoot shoes is running sneakers, due to the fact that this trend was started by minimalist running. Shoes such as the Vibram Men's KSO EVO Cross Training Shoe do not look like your standard sneaker.
These training shoes have separate toes to provide natural movement and balance. They do work in the same way as standard running shoes, as they have good traction and breathable materials. However, if you want to bring barefoot walking into your everyday life, then you can choose a classic style.
Shoes such as the Vivobarefoot Women's Jing Jing Slip-On, which are ballet pumps, and the Xero Shoes Vienna Women's Ankle Boots, which are ankle boots that can be worn every day. These shoes are smart enough for work and can even be dressed up to take this supportive footwear on a night out.
What Are Barefoot Shoes?
Barefoot shoes or minimalist shoes are those that are intended to replicate the feeling and movement of walking or running barefoot. It is of course not suitable for us to walk around the streets or go on runs without shoes on, so barefoot shoes are made to be as thin and flexible as possible to replicate this feeling.
They are made to be lightweight, and many may even feel as though you are not wearing shoes in the first place. Some barefoot shoes may have separate toes to replicate natural movement, although all will contain some form of support for your feet. It is hard to wear barefoot shoes if you are not used to them, and it is a process that should take time. You do not want to cause yourself any avoidable damage by diving right in.

How to Transition to Barefoot Shoes?
Wearing minimal or barefoot shoes is something that takes a while to get used to. We have spent our entire lives in supportive and padded shoes, meaning a sudden transition into feeling the ground beneath our feet can be quite shocking and potentially damaging. For a healthy transition into barefoot shoes, you need to be patient with yourself and take it slow.
Take it slowly and do not try to run at your regular speed or distance at first if you are using barefoot running shoes
Try wearing barefoot running shoes on solid, hard surfaces for small periods of time throughout the day to get used to it
Always walk or run on level ground when first wearing barefoot shoes.
You should avoid hills or uneven terrains at the beginning.
It is also important that you avoid wearing barefoot shoes for a long period of time if you are overweight. This can cause a lot of issues to your muscles and feet, which is something we need to avoid when trying barefoot walking or running.
How to Walk In Barefoot Shoes?
When wearing barefoot shoes, it is incredibly important that you position your feet correctly. At the beginning of your barefoot shoe journey, it can feel as though you need to learn to walk all over again. It is vital that your position, move and rest your feet properly to prevent damage.
Rely on your heel to gently position your foot for landing. Keep your foot upright from the heel to get it in the right position
Roll your foot down into one place, using the heel to keep it steady
Once your entire foot is on the floor, you can apply your weight to it
You need to make sure that your feet are positioned and balanced in order to prevent any kind of damage or injury when walking.
Did You Know?
Barefoot running became popular after the publication of Born To Run by Christopher McDougall.
Expert Tip
Take your time when trying barefoot shoes for the first time and stick to solid, even terrains.