Any shoe we buy in life helps to provide us with the right amount of support and comfort to get on with our lives. When it comes to running shoes (especially running shoes designed for long-distance running) no matter how good your stamina is you're going to need shoes that will protect you against the many miles you're about to run. Specially designed running shoes will stop your toes and toenails becoming bruised, your arches from aching and they also prevent blisters!
Overall running shoes will even help support your back and hips by encouraging you to run correctly on your feet. Of course, everyone has different feet and making sure you've bought the right running shoes for your feet can be difficult.
Don't worry though after reading this article we're pretty sure you'll be able to find the right running shoes for you that will have you gliding across long distances.
View the Best Long Distance Running Shoes, Below.
Long Distance Running Shoes Buyer's Guide
We mentioned the impact of wearing ill-fitting running shoes for long distances before, but we seriously can't stress enough how much you should take our word of warning. Whether your marathon's performance is compromised, you ache more than usual after a run or later in life you notice something's wrong – these are all factors which can occur as a result of wearing running shoes for long distances that don't fit you properly.
One of the main things to consider when buying a running shoe is based upon your pronation. Pronation is how foot and heel move when you take a step. For example, if you pronate you roll inwards when you walk, you can also supinate which is where your foot rolls outwards. You can even run without any of these, and running in this way is called neutral.
Pronation is the most common as it's a way of our body trying to balance itself during running. You need to take into consideration which one of these you are. As different running trainers are designed for different ways of running when our feet hit the ground.
What Should you Consider then if you're Buying long Distance Running Shoes?
You may think that the features of the running shoe are the essential things you should first consider. There are so many models of long-distance running shoes out there these days. Each of these running shoes are designed for many different types of feet, so there's bound to be a shoe for you.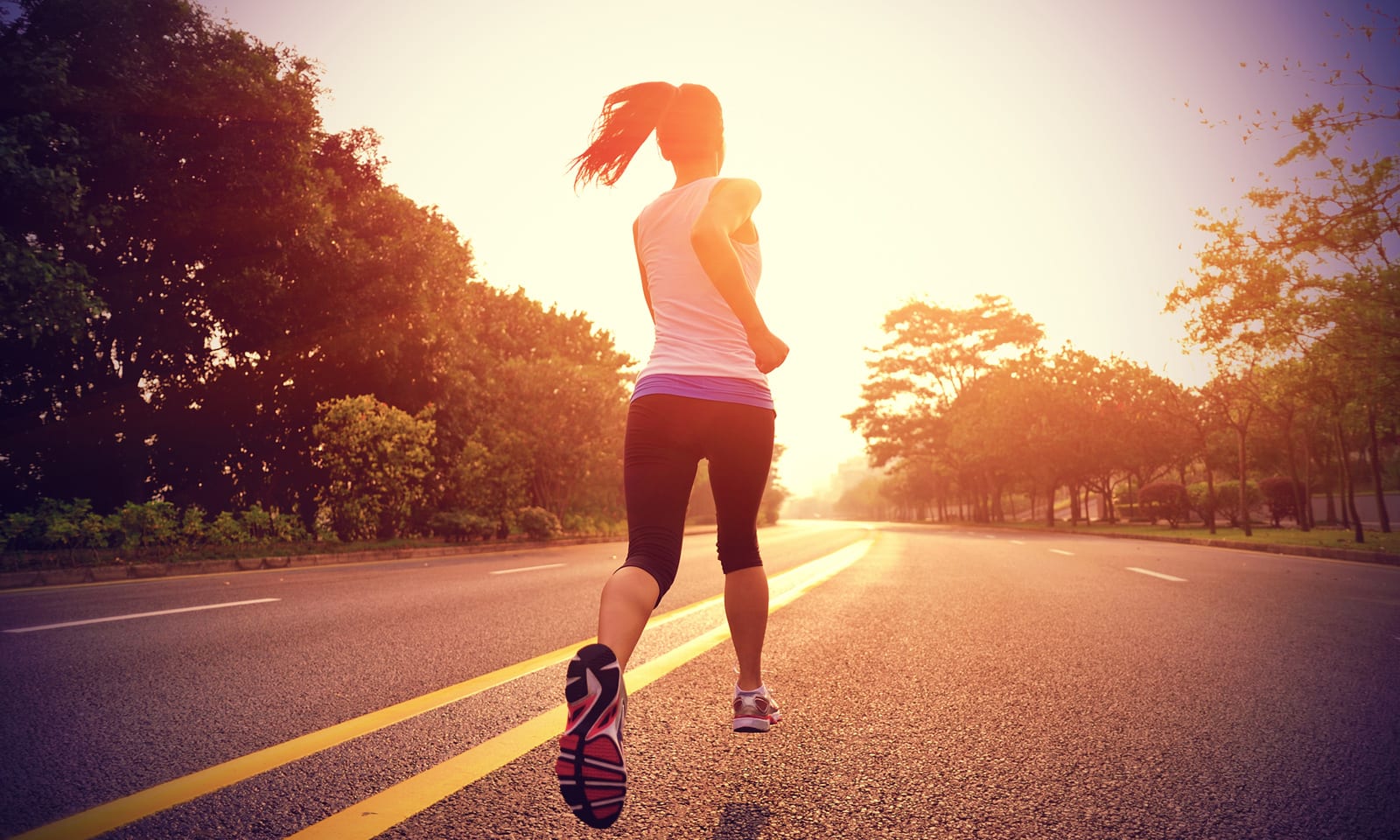 Therefore, it's best you know how your foot works when you run, as this will help you pick the type of shoe you need more effectively. We've pulled together 7 of the most common ways you can help assess what long distance running shoe is best for you.
Previous Injuries
If you have a previous injury especially from running, you must choose a long distance running shoe that's built for comfort and support. The better your injury becomes over time, the less you'll have to stress about making sure your running shoe provides maximum comfort.
Your Fitness Level
If you're new to running, you'll definitely need a more supportive pair of running shoes similar to those with injuries as your feet won't find the motion of running as natural. Until your feet adapt to your new running hobby, you'll need heavily supported shoes. If you're a pro runner, you won't need running shoes with as much support, and this will just depend on personal preference.
What you Should not be Looking for in a long Distance Running Shoe
The benefits of proper fitting long distance running shoe will help to keep you powered for those many miles. But all of us end up wearing running shoes that aren't suitable for our needs because we end up choosing them for the wrong reasons. We spoke to some of the leading running shoe experts to help us keep you from going wrong when purchasing your new long distance running shoes.
Assuming your Size
One of the worst mistakes many people make when going to buy a new long-distance running shoe is assuming the size of their previous shoe will be the same size and their new shoe. Just like our clothes different brands and different models of running trainers can differ from shoe to shoe. For example, a size 8 in an ASICS will not be the same as a Nike.
Each model of running shoe can vary in the shape of the upper, the padding in the soul and the tightness across the middle-foot. The best way to avoid this is to get your feet measured in a store every time you buy a shoe.
Opting for Aesthetic Appeal
Just because your shoe looks terrific on Instagram or with your outfit, doesn't mean it will leave your feet looking amazing. Many of the trendy fashion running shoes will not protect your feet, and in a few months, you may find that your feet are begging for a new pair of running shoes.
Trying on your trainers in the morning
Believe it or not, your feet swell overnight and are usually more prominent in the morning and becoming thinner as the day goes on. Therefore, it's recommended that you try on your new running shoes around the time of day you intend to wear them.

Squeezing your toes into a size too Small
Women are the worst offenders when it comes to buying running shoes too small for them as they're used to wearing heels and awkward fitting shoes which cause blisters and black toenails. You may be able to put up with such pain for the sake an evening out, but if you're running across long distances in your running shoes you should at least be able to wiggle your toes!
How Long Should Running Shoes last in Distance?
One of the factors you should always consider when wearing long distance running shoes is how long you can wear them for. The average life span of a running shoe should be between 310 and 465miles after this the protection you receive from your running shoes will not be as good. Of course, the more frequently you run, the more you should change your shoes.
For example, if you're a professional and run long distances every day, you'll need to purchase new shoes earlier than a casually Sunday runner.
How Should Long Distance Running Shoes Fit?
The best way to determine if your long distance running shoes fit or not is based upon three things.
Hold: Make sure your feet are held securely inside the shoe. You'll be able to feel a tight but comfortable pressure around your mid-foot.
Heel: There should never be any slipping around your heel.
Wiggle room: Although your heel should never slip you should have a certain amount of wiggle room between the end of your big toe and the front of the shoe.
Expert Tip
No matter how good your long distance running shoes are you should never increase your weekly training mileage by more than 10% per week.
Did you know?
As well as running long distances, running shoes can also be a great addition to your walking routine.