10 Best Long Distance Running Shoes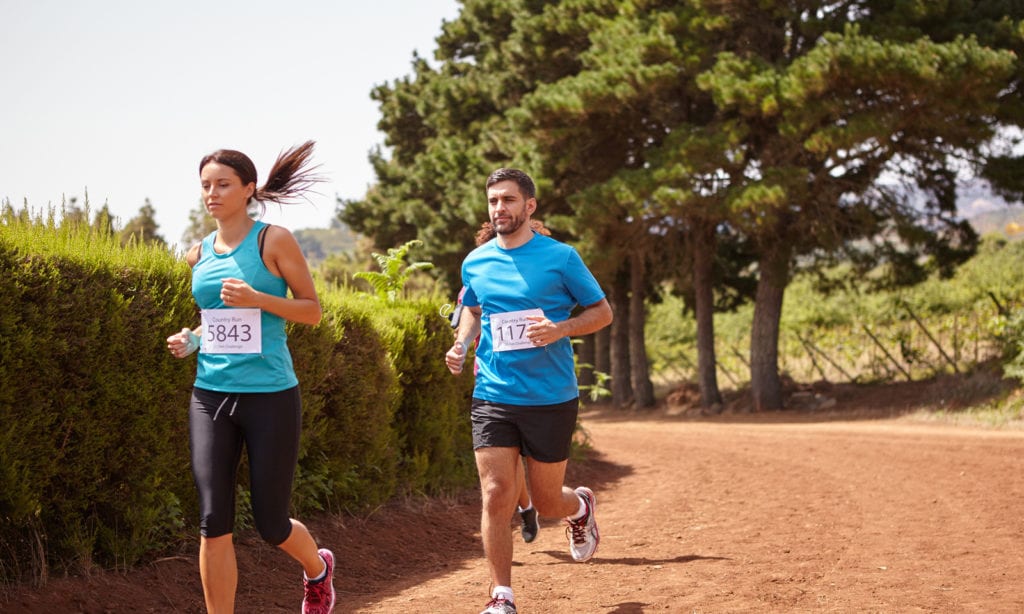 Any shoe we buy in life helps to provide us with the right amount of support and comfort to get on with our lives. When it comes to running shoes (especially running shoes designed for long-distance running) no matter how good your stamina is you're going to need shoes that will protect you against the many miles you're about to run. Specially designed running shoes will stop your toes and toenails becoming bruised, your arches from aching and they also prevent blisters!
Overall running shoes will even help support your back and hips by encouraging you to run correctly on your feet. Of course, everyone has different feet and making sure you've bought the right running shoes for your feet can be difficult.
Don't worry though after reading this article we're pretty sure you'll be able to find the right running shoes for you that will have you gliding across long distances.
View the Best Long Distance Running Shoes, Below.
1. Brooks Men's Ghost 10
Brooks Men's Ghost 10 is a brilliantly smooth and neutrally cushioned running shoe which is perfect for running on roads and offers a medium to high arch support. This means it's ideal for those looking for a long distance running shoe to help them on a city marathon for example, where they'll mostly be running on pavements and roads.
This excellent running shoe features a lightweight synthetic overlay which makes it easy to carry on your feet. The overlay is also great for allowing heat to escape while you run letting your feet to stay cool and breezy so you can concentrate on reaching your personal best.
We found these Brooks Ghost 10's one of the most comfortable running trainers for long distance, and we think you'll agree once you step your foot into this cushioned shoe and feel little pain after a run.
Check Price on Amazon ➞
2. Mizuno Women's Wave Inspire 14
The Mizuno Women's Wave is brilliant for those looking for an extra supportive hand while running. Thanks to this models cloud Wave technology we definitely stand by how good these shoes are at being able to give you a cushioned, stable and responsive ride. This product really goes the extra mile to make sure you're as comfortable as possible during the long distances you'll face as a runner.
From the Breath Thermo and Arctic Touch lining of the material which is designed to keep your feet cool as a cucumber but also absorbs the moister from your shoes to keep you warm during cold temperatures.
This shoe is excellent for those looking for a shoe which can support arch and toe problems, mainly thanks to U4ic Midsole for cushioning.
Check Price on Amazon ➞
3. Brooks Mens/Women's Adrenaline
You'll be bouncing around in style thanks to these unisex perfectly balanced cushioned running shoes! We found these running shoes give you excellent high energizing cushioning and great for road surfaces. You'll also look sleek and cool when you race down the street in these shoes thanks to their NYC themed color of Gray/Black/Silver.
Your feet are encouraged to breathe thanks to the supportive synthetic upper materials and a flexible mesh. We also found these Brooks super durable thanks to the HPR Plus which makes them great for high-wear areas of the outsole, and they are designed primarily for those with prone to pronate.
What we loved about these shoes is how their BioMoGo DNA makes these Brooks running shoes perfect for either gender as their cushioning is designed to support any gender of feet.
Check Price on Amazon ➞
4. ASICS Men's Gel-Kayano 24
20 years of ASICS success in the industry has led to these Mens Gel Kayano 24 model providing the best of the industries innovation and thoughtful design to give you a shoe which offers the perfect overpronator stability. You'll find, with these sneakers, you'll easily be able to run long distances effectively without putting yourself at risk of any injury.
This ASICS model mainly features a lightweight cushioning which helps impact the shock as your run thanks to its GEL Brand technology. You'll easily be able to change direction as you run in a pair of the Kayano 24 too, as the fluidfit technology combines a multi-directional stretch mesh to give you the perfect flexible fit.
These running shoes are great for those runners who are on the heavier side 215lbs.
Check Price on Amazon ➞
5. Saucony Guide 10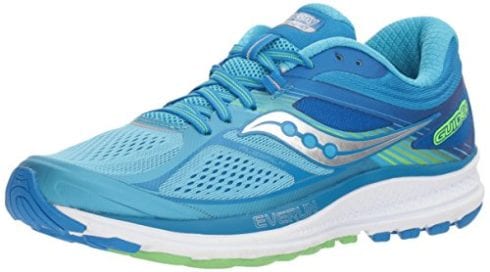 The Saucony Women's running shoes are great for those looking to keep their body weight balanced and more spread out. Thanks to this models 8mm Offset you'll be able to evenly spread your weight between heel and forefoot. This allows you to run with confidence knowing you won't damage your foot. Fitting with this model's innovation in comfort technology you'll never feel like you land unevenly, thanks to its Everun cushioning which makes landing smoother.
Don't be fooled into thinking all of this cushioning and stability will way you down either. This running shoe also comes with Flexfilm which is a super lightweight material which enables the shoe to be just as strong but with fewer layers of material.
These are great for feet which roll in as they provide excellent support and a broader base for stability. Whether it's on trail runs or pavements these sneakers are great for absorbing any of the impacts from running.
Check Price on Amazon ➞
6. NIKE Men's Air Zoom Pegasus 34
The NIKE brand is often very trusted when it comes to being worn for long distance running, and we think you'll understand why when you try out these Pegasus 34s. This model features the classic black shoe and white tick look of most NIKE running shoes, so you know you're going to look stylish in a pair of these.
Unlike most other NIKES however, this particular model comes with specially designed sock liner which molds to the shape of your feet, and there's a premium cushion made of ST foam inside. These features are perfect for keeping your feet as comfortable as possible while you're getting involved in long distance running.
We found this pair of Nikes were great for those with prior injuries looking to take part in that marathon still. We think you'll notice the difference in pain when you stop running in your old shoes and grab these running shoes.
Check Price on Amazon ➞
7. Asics Men's Gel Kayano 25
These men's Asics are clearly built with your running performance comfort in mind. You can tell as soon as you step your foot into the lightweight cushioning made possible by the flytefoam propel technology. On top of this, the Kayano 25 helps reduce its weight by using no-sew underlays which adapt to your foot as you run. Overall, this Asics is excellent for those looking for a pair of long-distance running trainers that mean business and will help them conquer any marathon.
These ASICS are great for those prone to injuries, we definitely found a remarkable difference in the disappearance of the general aches and pains as well as shin pain in particular.
Check Price on Amazon ➞
8. New Balance Women's Leadville V3
These pair of beautifully colored New Balance running shoes are great for those looking for long distance running shoes built for trail running. This pair of New Balance helps give you a low-to-the-ground cushioning technology that provides a responsive and durable cushioning system without taking up too much space.
These shoes are also super lightweight and flexible thanks to the Vibram. The Relvite innovative foam compound, which allows for the same, if not more powerful, stable and shock absorbing ability than most competitors but without compromising on the lightweight design.
These long distance running shoes by New Balance are great for trail running, as well as for those with a larger width foot!
Check Price on Amazon ➞
9. Nike Women's Air Zoom Pegasus 35
These pair of Nike Air Zoom Pegasus 35's are great women's running shoes which have been redesigned from their earlier models to be even better in both appearance and performance and boy can you tell! These running shoes are perfect for those long distances runners looking for a pair of shoes from a brand they can trust which they know will deliver high performance.
These Nike Women's Air Zoom Pegasus are made so well due to their engineered mesh material which allows your foot to breath and encourages better performance. This lightweight mesh combined with the flywire cable which ensures maximum stability while you run is definitely going to help you on your way to reaching a personal best!
We loved how comfy these running shoes were while also helping us look amazing with any workout outfit we've thrown together for training at 6am!
Check Price on Amazon ➞
10. Nike Women's WMNS Zoom Fly
The Nike Women's WMNS Zoom Fly is perfect for those looking for a long distance running shoe which can meet the demands of long tempo runs. We think you'll find tremendous amounts of energy with every stride you take in these shoes. This is thanks to the rocker sole and carbon-infused plate in the sole.
These Nikes were built with marathon running in mind and provide you with the perfect comfort with every step you take. From the super cushion heels to the protection across the toes which enables you to push off fast with minimal effort.
These Nike's are a great set of long distance running shoes, that we know would perfect for marathons/ironmans workouts. Although it's good to note these shoes do run a bit small - so order a size up.
Check Price on Amazon ➞
Long Distance Running Shoes Buyer's Guide
We mentioned the impact of wearing ill-fitting running shoes for long distances before, but we seriously can't stress enough how much you should take our word of warning. Whether your marathon's performance is compromised, you ache more than usual after a run or later in life you notice something's wrong – these are all factors which can occur as a result of wearing running shoes for long distances that don't fit you properly.
One of the main things to consider when buying a running shoe is based upon your pronation. Pronation is how foot and heel move when you take a step. For example, if you pronate you roll inwards when you walk, you can also supinate which is where your foot rolls outwards. You can even run without any of these, and running in this way is called neutral.
Pronation is the most common as it's a way of our body trying to balance itself during running. You need to take into consideration which one of these you are. As different running trainers are designed for different ways of running when our feet hit the ground.
What Should you Consider then if you're Buying long Distance Running Shoes?
You may think that the features of the running shoe are the essential things you should first consider. There are so many models of long-distance running shoes out there these days. Each of these running shoes are designed for many different types of feet, so there's bound to be a shoe for you.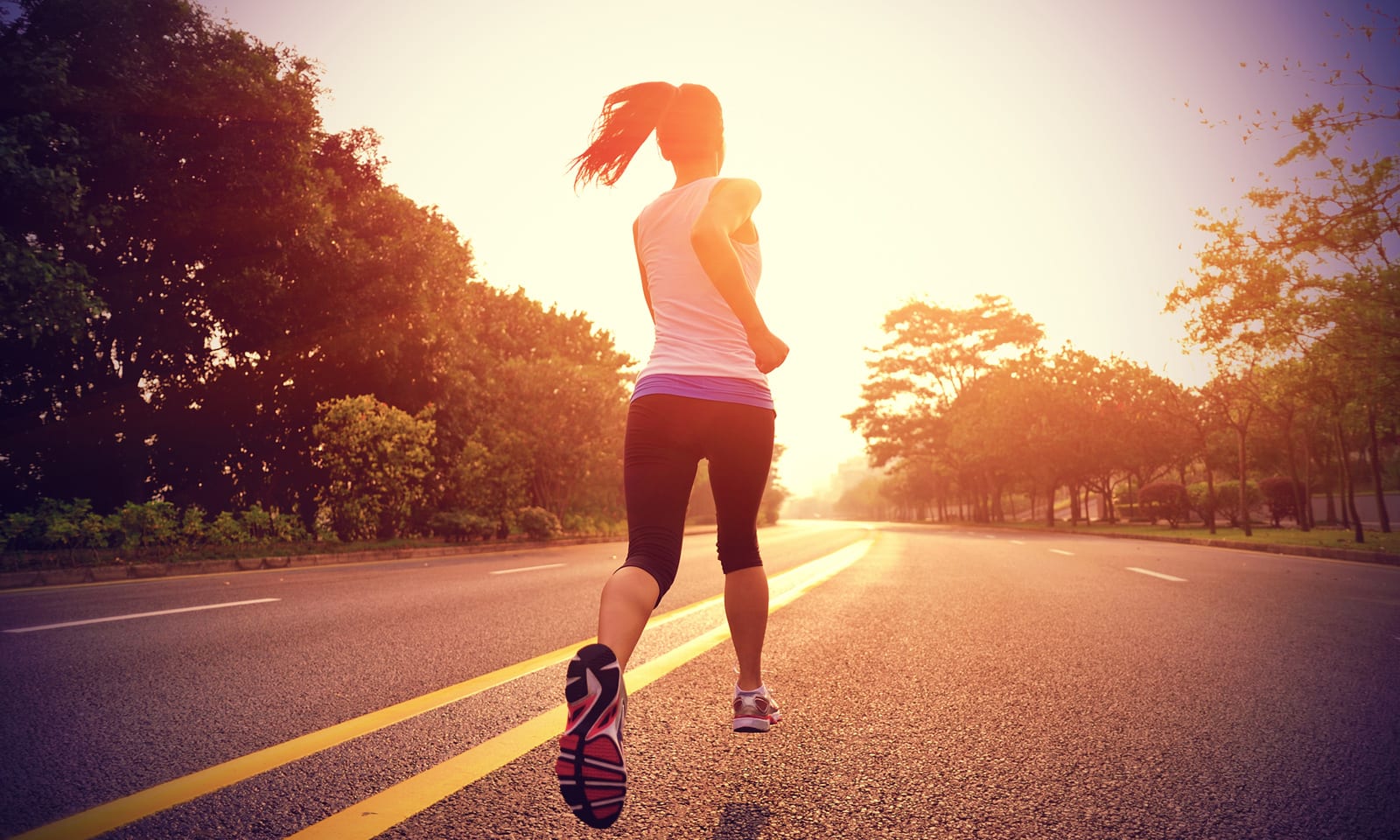 Therefore, it's best you know how your foot works when you run, as this will help you pick the type of shoe you need more effectively. We've pulled together 7 of the most common ways you can help assess what long distance running shoe is best for you.
Previous Injuries
If you have a previous injury especially from running, you must choose a long distance running shoe that's built for comfort and support. The better your injury becomes over time, the less you'll have to stress about making sure your running shoe provides maximum comfort.
Your Fitness Level
If you're new to running, you'll definitely need a more supportive pair of running shoes similar to those with injuries as your feet won't find the motion of running as natural. Until your feet adapt to your new running hobby, you'll need heavily supported shoes. If you're a pro runner, you won't need running shoes with as much support, and this will just depend on personal preference.
What you Should not be Looking for in a long Distance Running Shoe
The benefits of proper fitting long distance running shoe will help to keep you powered for those many miles. But all of us end up wearing running shoes that aren't suitable for our needs because we end up choosing them for the wrong reasons. We spoke to some of the leading running shoe experts to help us keep you from going wrong when purchasing your new long distance running shoes.
Assuming your Size
One of the worst mistakes many people make when going to buy a new long-distance running shoe is assuming the size of their previous shoe will be the same size and their new shoe. Just like our clothes different brands and different models of running trainers can differ from shoe to shoe. For example, a size 8 in an ASICS will not be the same as a Nike.
Each model of running shoe can vary in the shape of the upper, the padding in the soul and the tightness across the middle-foot. The best way to avoid this is to get your feet measured in a store every time you buy a shoe.
Opting for Aesthetic Appeal
Just because your shoe looks terrific on Instagram or with your outfit, doesn't mean it will leave your feet looking amazing. Many of the trendy fashion running shoes will not protect your feet, and in a few months, you may find that your feet are begging for a new pair of running shoes.
Trying on your trainers in the morning
Believe it or not, your feet swell overnight and are usually more prominent in the morning and becoming thinner as the day goes on. Therefore, it's recommended that you try on your new running shoes around the time of day you intend to wear them.

Squeezing your toes into a size too Small
Women are the worst offenders when it comes to buying running shoes too small for them as they're used to wearing heels and awkward fitting shoes which cause blisters and black toenails. You may be able to put up with such pain for the sake an evening out, but if you're running across long distances in your running shoes you should at least be able to wiggle your toes!
How Long Should Running Shoes last in Distance?
One of the factors you should always consider when wearing long distance running shoes is how long you can wear them for. The average life span of a running shoe should be between 310 and 465miles after this the protection you receive from your running shoes will not be as good. Of course, the more frequently you run, the more you should change your shoes.
For example, if you're a professional and run long distances every day, you'll need to purchase new shoes earlier than a casually Sunday runner.
How Should Long Distance Running Shoes Fit?
The best way to determine if your long distance running shoes fit or not is based upon three things.
Hold: Make sure your feet are held securely inside the shoe. You'll be able to feel a tight but comfortable pressure around your mid-foot.
Heel: There should never be any slipping around your heel.
Wiggle room: Although your heel should never slip you should have a certain amount of wiggle room between the end of your big toe and the front of the shoe.
Expert Tip
No matter how good your long distance running shoes are you should never increase your weekly training mileage by more than 10% per week.
Did you know?
As well as running long distances, running shoes can also be a great addition to your walking routine.