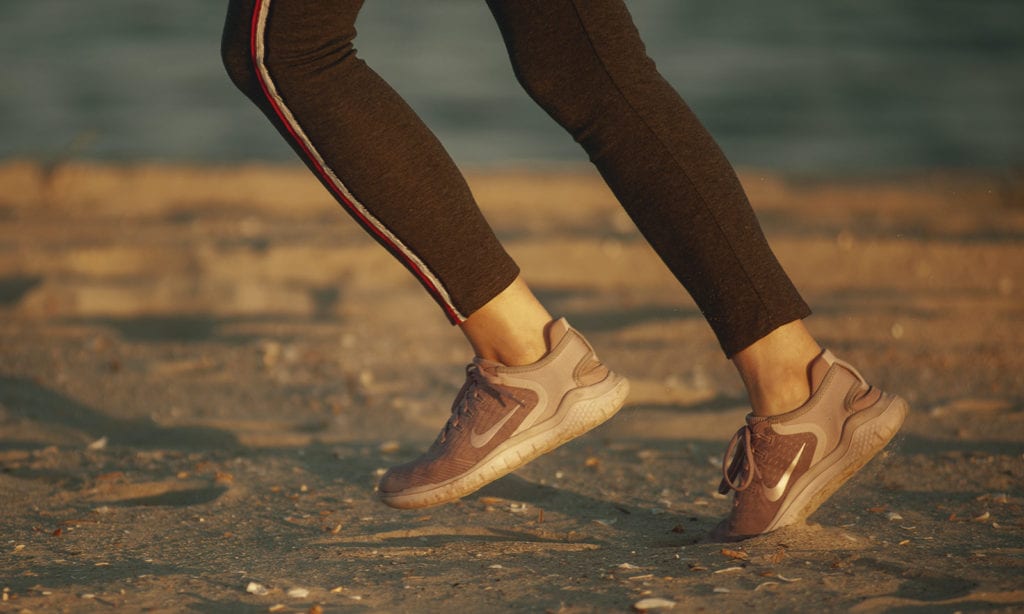 You have probably heard the term "training shoes" before, but to most people, they do not look any different from regular running shoes. The specific name means that there must be some reason for training shoes to stay distinct, but what can you expect from running shoes vs. training shoes?
Why are Training Shoes For?
Training shoes are designed to provide proper support and comfort while training. Unlike running shoes, which are meant purely for running and running-based sports, a training shoe is supposed to keep you comfortable during high-impact training routines, varied workouts, and other cases where a variety of movements are used.
Basically, they are meant to prevent situations where you are wearing the wrong type of shoes for the workouts you do – instead, they cover most activities well and give you a range of different benefits, including ones that running shoes can't really provide.
Why are Training Shoes Useful?
Flexibility
Flexibility is a key part of most training shoes. Running shoes are mono-directional or bi-directional since you move from heel to toe. Training shoes are a more omni-directional type of shoe, allowing for a full range of lateral movement as well as proper support for exercises that are not just back-and-forth motions.
If you feel more flexible, then it becomes easier to run from side-to-side or turn quickly. A flexing sole helps with this the most, making your running shoes more effective in every direction.
Arch Support
Another major benefit of training shoes is the arch support on offer. This can prevent your feet from suffering injuries or pains due to a heavy impact or the weight of any exercise gear your use. The arch support pieces are often meant to cover every style of movement, so they will not be specific to running, walking, or any specific gym activity.
Cushioning
Proper cushioning is vital to training, and most training shoes are designed to provide excellent cushioning while wearing them. This is not just cushioning while you are running – it is generally meant to help with a sudden drop or impact, side-to-side movements, and even motions that require specialized gym workout gear to pull off.
Lacing
Most training shoes are laced. This allows you to wear them as tight or as loose as you need and gives you options with how they are tied. For example, if you prefer a criss-cross lacing pattern on your shoe, you are able to train with it rather than having to rely on hook-and-look straps that do not feel quite the same.
Shock Absorption
Wearing the wrong shoes during training is not just about performance. Depending on how far you drop, how much weight you are carrying, and how intense your workout is, it is possible to end up with a sprained ankle or serious foot pain simply because of a movement that went further than you expected.
A lot of these shoes make use of proper heel-to-toe shock absorption that can protect each foot from the ground, minimizing the chance of injuries and making it easier to avoid slip-ups. A flexible and protective shoe could save you from heel pain if you stumble over an unexpected drop or slope, for example.
Heel Improvements
A lot of trainers focus on the outsole, and that leads to improvements in areas like the heel. Thanks to flexible but durable soles, these heel changes do not make the shoe any less practical, and a better heel leads to better overall stability with no real downsides.
Why use Training Shoes vs. Running Shoes?
There is a number of reasons why training shoes could be superior to running shoes in many situations, but that does not mean that running shoes are completely invalid. Using the wrong type of shoe in the wrong situation can lead to long-term issues if you are not careful.
Greater Versatility
Trainers have a lot of flexibility, and not just physically. They can be a great option for any exercise, from basketball to at-home workouts, and their multi-purpose designs give them plenty of differences compared to single-purpose running shoe options. A good pair of trainers can even become your go-to footwear for all types of workout since they are not designed for one niche purpose.
On top of that, there are so many trainers and sneakers on the market that you can track down footwear that suits you very easily. If you want to wear a pair that are better at providing stability on smooth ground, then they are easy to find, and you can usually get them in any fit or size you need.
Movement
The greater range of movement offered by most training shoes makes them similar to running shoes, meaning that the two can both be used for running and other similar activities. However, this also means that you can use a training shoe for more than just running, which gives it more use while you are performing other workouts in a gym or at home.
The main difference this offers is that you do not need to rely on one type of movement, something that can make a training shoe incredibly useful for both short-term and long-term exercises. This change also means that you do not need to swap to a new shoe pair if you suddenly change your focus.
Fit
Another major benefit of trainers over a running shoe is that they can generally fit quite well since shoes need to be comfortable while using them in every direction and at every angle. This leads to every shoe being fairly light and easy to move around in, which can be useful if you want to stay light on your feet.
Whatever shoe you end up choosing, it is not hard to make sure that it will suit your foot. If anything, training shoes may actually be more likely to stretch to accommodate larger feet, especially once you break them in and loosen some of the rigid materials. Remember that your laces can be easily adjusted to alter the tightness of your shoes, too.
Support
Finally, the design of most trainer shoes allows them to support you through more than just a regular run. If you are lifting weights or trying to perform gym routines, the sole designs in these shoes can still help you by offering extra padding. Lifting weights may not seem dangerous unless you drop them on your foot, but a good trainer sole can make plenty of differences in the long-term anyway.
Having good foot support, especially during multi-directional movement-based sports and exercises, can be the difference between staying upright or slipping and breaking a toe. Shoes for this kind of exercise are best when they can keep you on your feet and prevent unexpected falls.
Sources:
https://www.asics.com/in/en-in/blog/article/running-shoes-vs-training-shoes
https://runrepeat.com/guides/best-training-shoes9