10 Best Cushioned Running Shoes in 2021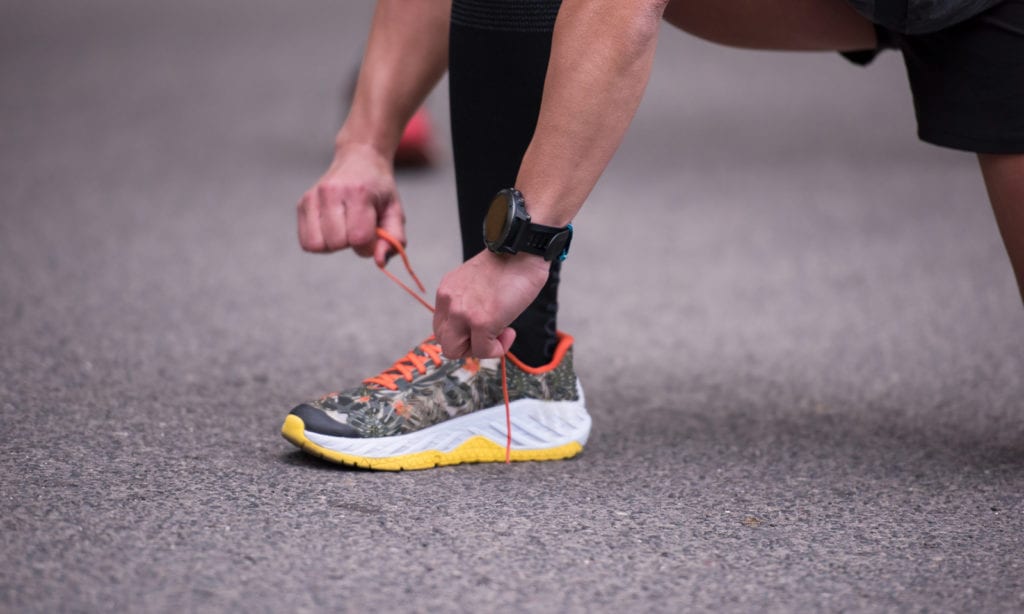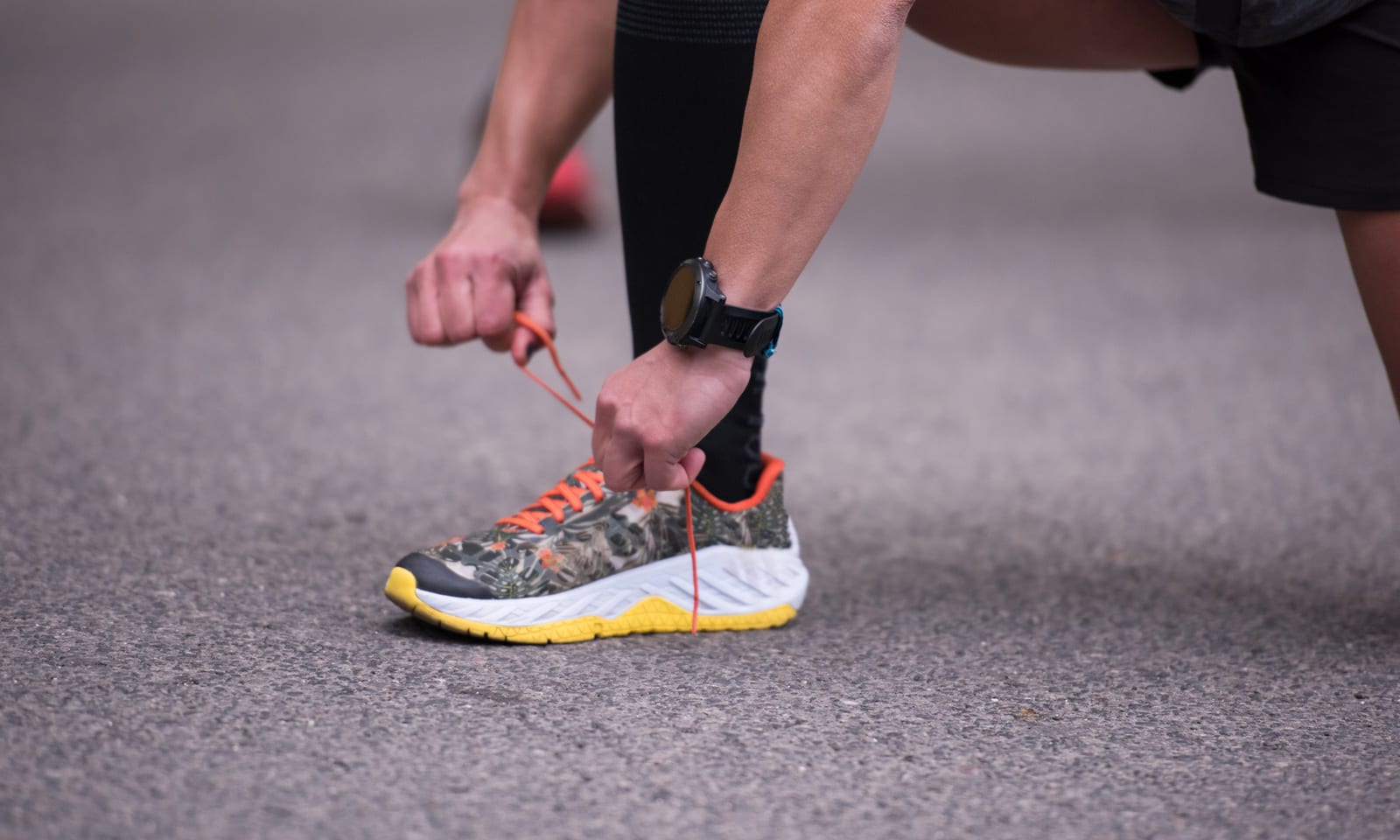 Running is tough at the best of times, both physically and mentally, but if you don't have the right shoes for the job, you're only making life harder. While there are a ton of available running shoes out there, here are some of the best for those of you who are struggling to get into running, in the form of cushioned trainers. That's right. We saw your face light up when you read that. There are running shoes out there designed to cushion your feet and provide you with a great experience.
With that idea fresh in our minds, today we're going to take a look at the very best cushioned running shoes available right now, plus we'll share our complete buying guide, so you can easily choose the ones that are right for you.
Are you Looking for running insoles?
View the Best Cushioned Running, Below.
1. Brooks Womens Ghost 12 Running Shoe
We love shoes made with science, by which we mean shoes designed to give you the very best experience in every way you look at them. The Brooks Ghost 12 shoes showcase this perfectly. With a ton of specially designed cushioning to help you achieve the smoothest strike, it doesn't matter what style of running you can or how you land your feet; these cushioned running shoes are going to be comfortable and supportive.
Interestingly, the mesh upper is also 3D printed virtually to create a structure that applies for even more support and doesn't add any unnecessary pressure to your foot—all in all, a fantastic women's runner's shoe that won't disappoint.
Simply awesome. These are really balanced running shoes that you can't go wrong with. Comfortable, supportive, and light; they're everything you'll be looking for.
Check Price on Amazon ➞
CHECK PRICE ON ZAPPOS ➞
2. ASICS Gel Women's Gel-Kayano 27 Running Shoes
ASICS Gel has long been one of the most reputable brands in the running shoe industry; the 27 running shoes are a testament to what the company is able to achieve. The innovative design is amazingly lightweight and contains the patented IGS structure. This stands for the Impact Guidance System that aims to make your strides and transitions from heel-to-toe as effective and streamlined as possible. Every step counts.
With a secure lace-up closure, six unique aesthetics and visual designs to choose from, and a rearfoot gel system, these shoes are some of the most supportive and comfortable cushioned running shoes out there.
If you're in need of a mid-range running shoe that can help take your exercising to the next level, ASICS delivers here. They have really have put their all into making sure this shoe is the best it can be for a great price.
Check Price on Amazon ➞
CHECK PRICE ON ZAPPOS ➞
3. adidas Men's Ultraboost 20 Sneaker
There's no denying that adidas is one of the most coveted running shoes and sports brands in the world, and truly is one of the biggest household names when it comes to working out. There are two solid reasons for this; quality and innovation, and that's what you'll find here.
These trainers contain all the decades of experience that adidas is known for and some new stuff as well. You'll find all your standard adidas features, including a comfortable fit and excellent running posture and support, and there's no doubt these trainers are incredibly comfortable.
What's more, and in-line with what adidas does best with, these running shoes look great. There are dozens of styles and designs to choose from, so not only are these runner's shoes practical, these are running shoes you're going to love wearing.
All the materials used in these trainers are incredibly high quality and durable, so if you're on the hunt for a pair of cushioned running shoes that are built to last, you may not need to look further than this.
Check Price on Amazon ➞
CHECK PRICE ON ZAPPOS ➞
4. HOKA ONE ONE Womens Bondi 6
There's only one brand many runners around the world go to when buying new shoes, and that's Hoka One One. Customers rave about how these trainers excel on every level, such as comfort and support, allowing you to really push your physical and mental boundaries to their limits.
With a flat heel type, these shoes are regarded by many as being 'the best sneakers of my life' and 'the best cushioned running shoe out there'. These are bold claims, but it's clear how much Hoka runners love these shoes, and there's never been a better time to try them out for yourself. If you're new to the Hoka brand, then you're really in for a treat!
Some of the best of the best. Hoka is coveted throughout the runner's world as the number one pick for many athletes, and while it's a little more pricey, the quality and experience gained from these running shoes are worth every cent.
Check Price on Amazon ➞
CHECK PRICE ON ZAPPOS ➞
5. Brooks Mens Glycerin 18
If you're finding that traditional running shoes, or just your bog-standard shoes, aren't quite cutting it for you, and you're finding your feet hurt and ache beyond belief after you run, it may be worth thinking about getting yourself a pair of Brooks Glycerin trainers. There are no running shoes out there that do cushioned running better than Brooks Glycerin, and comfort is without a doubt the number feature here.
With increased DNA loft features that provide cushioning across all areas of the foot, it doesn't matter if you're running on a surface as hard as diamond, your feet are going to feel like bliss.
All in all, these are the best cushioned running shoes in terms of balancing stretch and structure. They've even added an OrthoLite sock liner to give you just that little bit more satisfaction.
We say again, when it comes to finding the best cushioned running shoes, these will top the list every time. You may be paying a little more, but the results you'll get from these shoes are unparalleled.
Check Price on Amazon ➞
CHECK PRICE ON ZAPPOS ➞
6. New Balance Women's Fresh Foam 1080 V10
New Balance has always created popular shoes for running that are adored by thousands of running and sports lovers, due to the quality experience they provide, and the affordable price tag. This particular run shoe model offers a no bells and whistles approach that simply gets the job done.
The fresh foam base provides a nice amount of cushioning with every stride from heel-to-toe, and you'll have a very minimal risk of developing aches and pains as you go about your days, Ideal for running to work, down the street, or in the gym - these are trainers you can simply pop on your feet and get going without thinking too much.
Plain, simple, and won't hold you back, that's the best way to describe this cushioned running shoe. Just lace and go, and there's no doubt you'll feel the positive difference from the first run.
Check Price on Amazon ➞
CHECK PRICE ON ZAPPOS ➞
7. Saucony Men's Triumph 17
Adored by running forums across the internet, the Saucony Triumph range has made a name for themselves with their amazing quality shoes runner lovers will get so much out of. With reports of not needing to break these shoes in, and a much more superior build quality to even that of the leading household name brands, the Saucony Triumph exceedingly pushes the boat out.
You get access to all the standard features you'd expect from a cushioned shoe with the Saucony Triumph, including a full length, fresh foam base with a spacious toe box, and three unique colors to choose from.
However, as we said above, the quality of these shoes is just outstanding. The high mileage you'll get through these shoes is unparalleled, and there's no doubt they'll just keep going and going.
There are no better best running shoes out there in terms of quality. You could run for miles every day and you'll still feel the cushioned support from these shoes, and the materials just won't break, unlike traditional and cheaper trainers.
Check Price on Amazon ➞
CHECK PRICE ON ZAPPOS ➞
8. Nike Women's Air Zoom Pegasus 36
Of course, no list of the best running shoes out there today would be complete without a mention from the powerhouse sports brand that is Nike. There's no way you haven't heard of Nike and the impact they've had on the sports world over the last few decades; the running world included.
While there's plenty of price variation on these particular models, they do excel no matter what way you look at them, from the shoe's comfortable and supportive structure to their ability to run long-distance without putting too much pressure on your feet, dramatically reducing the risk of aches, pains, and strains.
What's more, in true Nike fashion, there are plenty of amazing styles to enjoy, so you'll choose a cushioned running shoe that helps you achieve your best and reflects your personality entirely.
You just can't go wrong with Nike Zoom. They're everything you'd want your cushioned shoe to be and more, and whatever your expectations currently, you can rest assured that Nike will exceed them.
Check Price on Amazon ➞
CHECK PRICE ON ZAPPOS ➞
9. Mizuno Men's Wave Rider 23 WAVEKNIT
We'll start by saying that yes, the Mizuno running trainers have everything you need. They wouldn't be on this best-of list if they didn't. A full-length fresh foam base. A spacious toe box. Comfortable and supportive by design. It's all here.
However, we do want to draw your attention over to the WAVEKNIT technology in which these trainers get their name. The Wave technology is Mizuno's pride and joy, meaning the fabric and materials stretch and support your foot in a way no other trainer can.
What's more, while adding structure, this design also means these shoes are incredibly breathable, ideal if you get sweaty or stinky feet. If you want an in-depth kind of how WAVEKNIT works, make sure to check it out on the Mizuno website.
Mizuno has always been amazingly consistent with the quality of their best cushioned running shoes, they have been for decades, and these shoes are not anywhere close to breaking this trend. Truly revolutionary.
Check Price on Amazon ➞
CHECK PRICE ON ZAPPOS ➞
10. Nike Zoom Fly 3 Running Shoes
To conclude our list of the best cushioned trainers, we've headed back over to the Nike inventory now. This time we are taking another look at their Zoom product line, which, as the title suggests, is the optimal choice if you're looking to push your boundaries as a runner and see what you can achieve.
Unlike simple trainers like New Balance or Hoka One, there's a ton of thought that has gone into these trainers' design, such as the Flywire cables that wrap around your foot with every step to provide a secure fit, even as you move.
It's the attention to detail like this that sets Nike apart from the rest, and no matter what kinds of runs or competitions you're taking part in, these shoes will be great companions from start to finish.
You can't go wrong with Nike. They are known for producing the best cushioned trainers because they do produce the best cushioned trainers. It's just what they do. If you're ready to go for gold with your runners, these are the trainers you're going to want to be using.
Check Price on Amazon ➞
CHECK PRICE ON ZAPPOS ➞
Cushioned Running Shoes Buyers Guide and Breakdown
We have fingers crossed for you that you saw some of the trainers we listed above, and you've seen a pair you absolutely love, in which case, we wish you all the best and hope with everything we have, you can find it within yourself to achieve your goals.
However, sometimes making that all-important decision can be difficult, especially when you don't know what you're looking for. If this is you, never fear as we have our complete buying guide you, all of which we're going to share below!
Consider Your Distance
If you're training and planning to run a marathon, you'll need a much more varied running shoe that you would wear if you're trying to beat your personal best for a 10km run. You'll want a running shoe that's much more cushioned and padded for long distance running, because your foot will need that level of support for longer periods of time, much like Asics Gel, Hoka One, and New Balance trainers provide.
On the other hand, if you're running shorter distances, you'll benefit much greater from a firmer, more flexible running shoe that can take you quicker over shorter distances.

Consider Your Foot Size
It's important to remember that you're dramatically increasing the amount of force you put onto your feet when you run, which in turn causes your foot mass to spread. Thus, getting yourself a size 10 running shoe when you're a size 10 with traditional shoes may not be the best idea. Instead, make sure you're buying a size or half a size higher to give your foot that extra bit of space.
Don't forget to test your running shoes by placing a thumb at the end. If you place your thumb at the end of your shoe, you should have about that much space for your foot to move.
Choosing the Right Materials
As you can see from our list, plenty of trainers are made from different materials, so how can you choose the right one? Firstly, it depends on what you're looking for. If you're looking for a very supportive shoe that offers a secure fit, you'll want a shoe made from synthetic materials that hold your foot and the shape. M
Like New Balance shoes or the Brooks Glycerin range, many shoes built in this way will offer this with plenty of shock absorption features and are known for being some of the best-cushioned shoes in this way. On the other hand, a shoe like the Asics Gel range or ones made from canvas and textile materials will be much lighter and much more breathable, focusing on these properties rather than giving you a ton of support.
A shoe like this is much better for short-distance running, as we said above, and will allow sweaty feet to breathe a lot more. This is great if you find your feet battling moisture often while you run.
Where Are You Running?
Whether you're running in the gym, on the roads, or cross-country, the type of terrain you're running across is going to play a big part in the type of running shoe you're going to be looking for. Treadmills in the gym and road surfaces tend to be a lot harder than partaking in runs on the grass or ground, so you'll want a much more cushioned shoe if this is what you choose to run on the most. If you're serious about your runs, then you'll want to get yourself a different run shoe for both types of terrain.

Brands and Reputation
Some brands are more reputable than others, and it's always worth bearing this in mind. This will affect your trainer's quality, the type of lifespan you can expect from the trainer, and, of course, the price. While you may want to instantly fork out hundreds of dollars for a pair of Nikes, it's important to make sure that these trainers are best for you and your run styles and practices.
You can still get a decent pair of trainers, such as a Brooks Glycerin or Asics Gel, which will provide a very comfortable and supportive experience, but are typically available for a fraction of a premium brand's cost. That being said, the top brands are premium brands for a reason, and if you're looking to go all out, then those shoes will be worth the investment.
Expert Tip
Always buy one size or half a size up from your traditional shoe size when buying running shoes, You want support and a secure fit, but you don't want them to be too tight that they cause stress while you move. Also, make sure to clean your cushioned running shoes after most wears and allow them to dry properly to maintain their quality.
Did you know?
A strange fact, but did you know runners of the past used to drink champagne as an energy drink. Granted, this was back in Victorian times, and even dates back to the times of Ancient Greece, but still, maybe something to consider in your own exercises? (wink)