10 Best Plantar Fasciitis Socks in 2021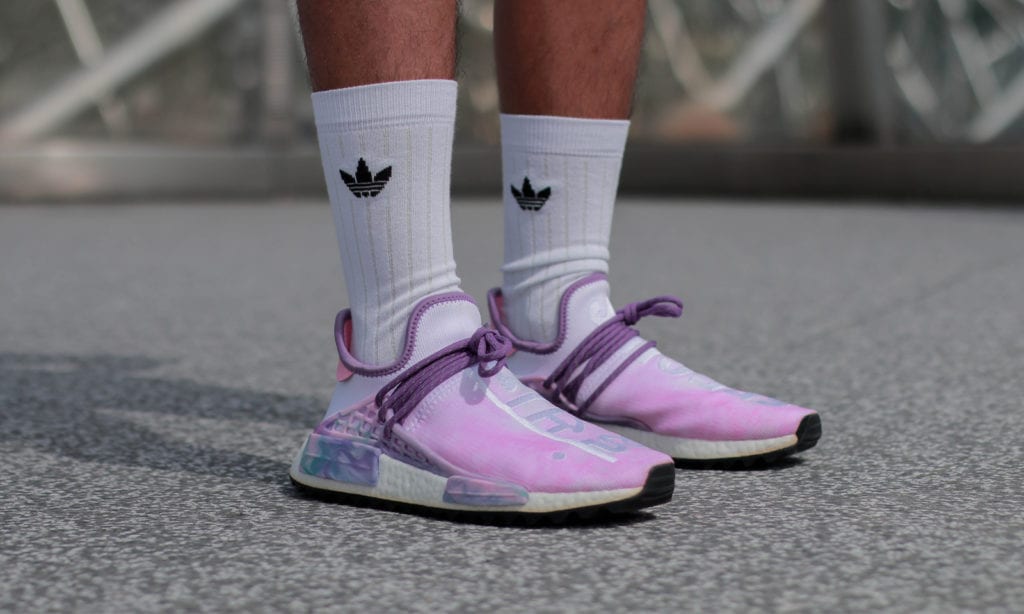 Finding for those with plantar fasciitis requires some effort, but there are plenty of options. Whether you are looking for high-quality compression socks or something more mundane, there are a variety of styles to fit your specific needs.
Here are ten socks for plantar fasciitis that are currently available, as well as some information on the pain relief and arch support they can provide.
View the Best Plantar Fasciitis Socks, Below.
1. SB SOX Plantar Fasciitis Socks
These simple compression socks provide maximum pain relief and arch support, aiming to boost oxygen and blood flow while lessening the build-up of lactic acid. The design focuses on the heels over everything else, relieving pain in that area but leaving your toes exposed to move naturally for better comfort. Available in four different sizes, each one is designed to easily fit inside all footwear and can even be worn under other pairs of socks, allowing you to have a lightweight and breathable method of pain management without sacrificing your normal choices.
These compression socks are simple and straightforward, giving you plenty of benefits with no real downsides or risks that could make you less comfortable in the long run.
Check Price on Amazon ➞
2. NatraCure Cold Therapy Socks
These therapy-focused socks for plantar fasciitis are designed to combat swelling and arch pain, using gel packs as a way to add more cushioning and comfort to each sock. The instant pain relief works for not only plantar fasciitis but also a range of other foot injuries, and the chilled gel packs can deal with foot fatigue very efficiently. This unique design also removes the need for a tight fit, making them perfect compression sock options for people who find tight sock designs very uncomfortable on their feet.
These plantar fasciitis sock pairs are ideal for arch pain but can also work well as a multi-purpose pain relief option for sore feet in general.
Check Price on Amazon ➞
3. Bitly Plantar Fasciitis Compression Socks
These compression socks are built in the same manner as larger compression sleeves, making use of nano brace technology to offer massively improved arch support and a higher level of relief from most foot pain. The nylon used in the design ensures that each sock remains comfortable, but they are also capable of improving your blood flow and making pain recovery much easier. The simple design works well inside shoes or under other socks, and the moisture-wicking fabric can combat odors or sweat to keep you much more comfortable.
Even individually, these compression sleeves can deal with pain quickly and effectively, speeding up your recovery and helping you avoid further heel pain. They also wick away moisture for a dryer, more comfortable experience.
Check Price on Amazon ➞
4. Physix Gear Sport Plantar Fasciitis Socks
The excellent arch support offered by these graduated compression socks helps your body heal from plantar fasciitis pain much faster. The design is safe to wear all day without harming your feet, allowing you to relieve pain in the long-term and avoid the usual issues of wearing a compression sock for long periods of time.
A brace-like design enables comfortable movement even while suffering from foot pains, and the thin construction means that you can wear it alongside other pain relief gear for an even faster recovery process. Breathable and moisture-wicking materials keep you far more comfortable while wearing them, too.
These compression socks are a great option for pain recovery, keeping your feet safe and comfortable without putting them at risk of accidental harm.
Check Price on Amazon ➞
5. StrictlyStability Single Strap Night Sock
These strap-based socks are designed to work well for long-term relief from pain, using a dorsiflexion strap that you can easily adjust to suit your particular needs. The medically-proven design, combined with the breathable and comfortable materials that can cover a large portion of your calf, makes them ideal for people with pain in more than just their feet. Not only can they help calm your foot and ankle muscles, but the design is perfect for plantar fasciitis, holding your feet in the right spot to promote faster healing and reduced pains.
These are unique socks that work well at treating plantar fasciitis and other muscle pains, giving you a full-calf option for greater recovery times.
Check Price on Amazon ➞
6. TechWare Pro Ankle Compression Socks
These compression socks are built specifically to offer plantar fasciitis pain support, as well as treating other issues like Achilles tendonitis and muscle fatigue. This extra pain relief comes from the graduated compression sock design that they use, as well as the extra physical support around the arch and heel. Each sock is made out of lightweight, breathable, and moisture-wicking materials that also feel soft on your skin, improving comfort just as much as they relieve pain. Even better, they are suitable for use during a range of sports and activities, and won't tear or rip easily.
This sock design might seem simple, but they make for great compression socks that can treat plantar fasciitis very quickly.
Check Price on Amazon ➞
7. Copper Plantar Fasciitis Support Socks
These recovery-focused compression sleeves are infused with copper to provide a more hygienic and relief-focused option for plantar fasciitis sufferers. The design allows you to keep your full range of motion while also strengthening your muscles, helping you continue your routines, or get on with your life while the plantar fasciitis pains are dealt with. High-performance materials mean that the socks provide high comfort and an excellent fit and won't lose their quality over time or after being washed. Since they are so thin, you can slip them under existing shoes or even other socks and still get the same benefits that you would normally.
This is an excellent compression sock choice for people with plantar fasciitis that still want to stick to a routine or schedule, especially one involving mild exercise or a lot of walking.
Check Price on Amazon ➞
8. Copper Compression Night Splint Sock
These copper-based compression socks make use of a dorsal brace system to help keep your feet in the correct spot, allowing for faster recovery from plantar pain. The copper has been infused directly into the materials for maximum hygiene, and this copper-infused nylon provides a great level of comfort while also helping you recover from a range of foot issues.
Not only that, but it can be worn for long periods of time with no extra plantar pains and can even work while you are sleeping or taking a long car ride that doesn't leave much room for foot movement.
These socks are a good tool for long-term recovery, letting you relax and help your muscles repair themselves without any risk of the socks damaging your feet from overuse.
Check Price on Amazon ➞
9. CompressionZ Plantar Fasciitis Socks
The added arch support from these socks makes them an ideal option for staying comfortable throughout a whole day, especially when combined with the sweat-wicking materials and breathable design that keeps you cool and dry in any weather. They are designed to help speed up your circulation and improve your recovery times, even helping your muscles repair faster at night when you are barely moving. If you are a more active person, the socks can also be used during exercises or workouts to bolster your recovery even further, helping you get rid of your pains far faster overall.
These are excellent socks for treating plantar fascia damage, helping you heal much faster and allowing you to keep exercising while your muscles rest and repair themselves.
Check Price on Amazon ➞
10. Thirty48 Plantar Fasciitis Compression Socks
This fabric compression sock for plantar fasciitis is designed to boost circulation and prevent inflammation or extra injuries from occurring, allowing you to move around comfortably and avoid situations that could normally result in increased pain. Stronger protection around the ankle helps you dodge sprains and twists to already-sore feet, while the increased support near the arch keeps you stable and comfortable for much longer. Thin and breathable materials make sure that your feet can stay dry and sweat-free, even during your own workouts.
If you need socks plantar fasciitis can't get around, this might be a good option, especially since it can also protect you from further injury during sports games or long exercise routines.
Check Price on Amazon ➞
Plantar Fasciitis Socks  Buyer's Guide
Conclusion
The plantar fascia is a weaker area than many people might expect, and it doesn't take much to end up with major plantar fascia pain that you can't easily get around. However, a large part of dealing with the problem is through socks, and there are plenty of socks out there that can fill that niche very well. Looking for a specific sock type might seem daunting at first, but it really isn't hard as long as you know what kind of sock you might want.
Treat a plantar fasciitis sock like any other sock you might buy – think about the quality, the comfort, the amount of support, and how it will fit in with your shoes or existing gear that you wear. You don't need a special sock to recover from pain like this, but it helps a lot, and it might be the difference between a fast recovery and one that takes multiple months to complete.
For pain relief and support all day long whether you are home or out on the road, you may also want to find the perfect shoes for plantar fasciitis.
Expert Tip by Alexis DeSalva Kahler
Know your priorities when searching for socks. If you need help with circulation, a compression sock is a good option. If you're looking for more support, consider options with added arch support, especially if you're an athlete or regularly exercise.
Did You Know?
Not all socks can be worn while you sleep – some are only designed to be used in short bursts, while others are long-term socks that can be worn for a full day without any issues. Make sure you know which ones you are buying before you finalize a purchase.