Fallen arches, high arches, and flat feet are the cause of a lot of pain and suffering unless you can find the best arch support shoes that will support your foot and offer the best comfort you can get. When considering which shoes to select you need to take into consideration the style of the shoe, the material it is made from as well as the construction of the shoe itself. You need to take into consideration if you are an over-pronator or Supinator.
Support for your fascia ligamentto alleviate plantar fasciitis, shock-absorbing insoles and motion control. The uppers should be breathable to allow your feet to keep cool and dry. The soles need to provide the stability you require as well as great shock-absorption and comfort.
Know a toddler with flat feet? Grab them a pair of these shoes for toddlers with flat feet.
The best foot support shoes to alleviate plantar fasciitis offer flexibility and cushioning along with a number of different styling options. After reading a number of different reviews and doing hours of research, we have come up with a list of the top ten for arch support.
What to look for When Buying Arch Support Shoes
So you suffer from foot ailments such as flat feet, plantar fasciitis, or fallen arches and you need the best shoes you can get that offer arch support. The arch is one of the most important features of our feet and needs to be able to carry a lot of weight and stress. The arch itself absorbs the impact of walking and the pressure that we put on our feet when walking. Keep them fresh with a foot deodorizer!
When you get arch supporting shoes, you can also prevent any musculoskeletal problems in the future, even if you do not suffer from fallen arches now. The material used in constructing the shoes as well as the design and style of the shoe will make a lot of difference when choosing the right shoe.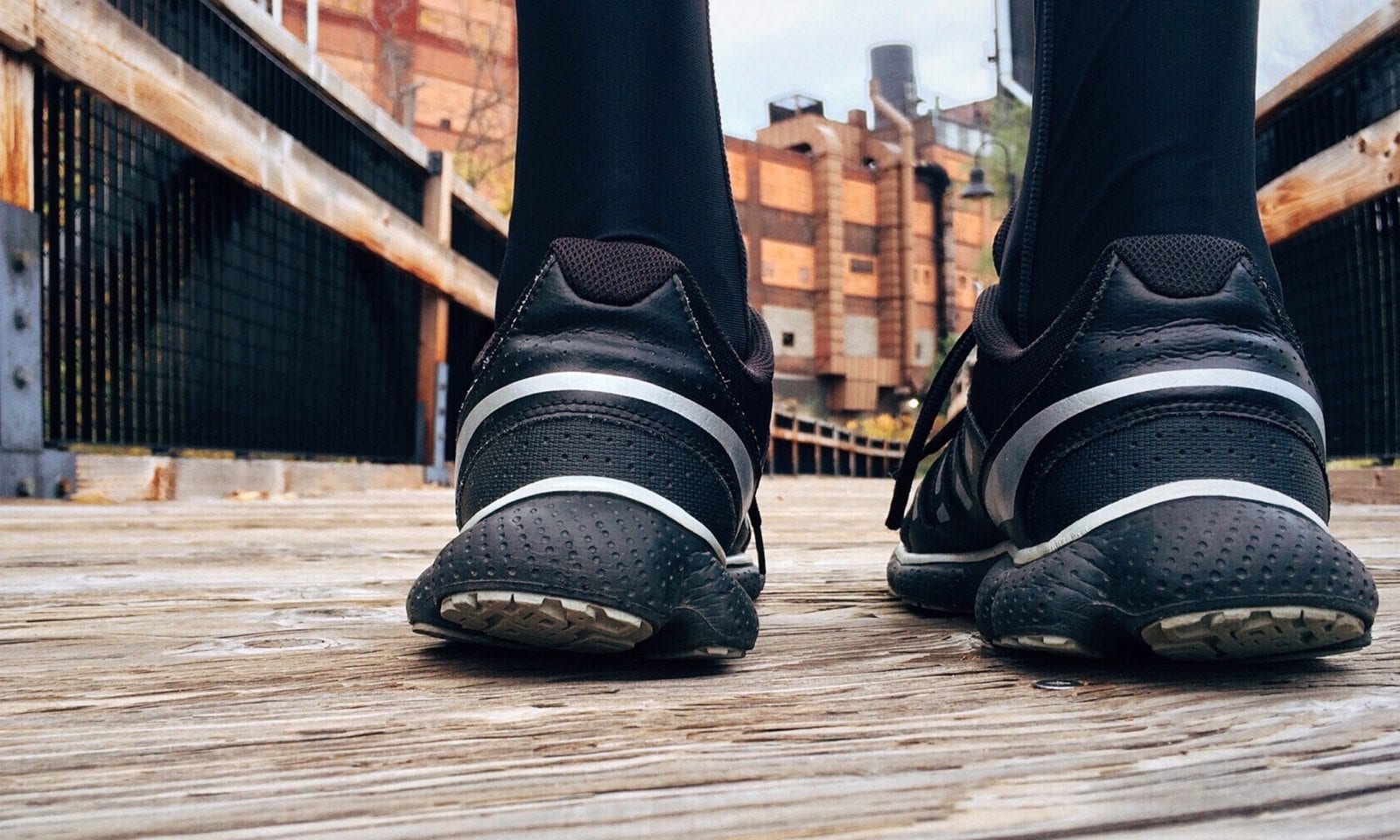 Also, consider shoes that are specifically designed for specific genders. This is because men and women have different types of feet and need support in certain areas rather than others.
Material & Construction
A stretchy material that allows for some give as well as being breathable is good for arch support. The material such as leather and mesh is the most popular used in shoes that are specifically designed to offer this type of support. The construction of the shoe should include padded and contoured insoles that are form fitting to provide support to your foot.
They should also offer motion control that corrects over-pronation and prevents rolling for the ankle. A removable footbed allows for the use of custom orthotics in your shoes to alleviate plantar fasciitis.
Style
The style of the shoe is also important. Most of the top arch support shoes will be closed shoes, however, there are some slippers with arch support and sandals for high arch support. Styles such as the Mary Jane's, flats, athletic shoes and working dress shoes are common when looking for shoes that cater for this type of support.
Gender
Gender-specific shoes are essential when deciding which shoes to select. The reason for this is that men and women have different feet. Shoes that offer arch support will cater for these differences and offer support where it is most needed in the shoe you choose.
Conclusion
Selecting orthopedic shoe brands can be very expensive, however, there are a number of great brands that offer affordable arch support shoes. Selecting the right shoe will make your day at work or play a lot more comfortable and less painful.
View the Best Arch Support Shoes
What Brands of Shoes have good arch Support?
There are a number of brands on the market that specialize in designing shoes that offer good arch support. Dansko and Merrell are two brands that make both casual and work shoes that are perfect for people who suffer from fallen arches or flat feet. Grasshopper is another one as is ECCO.
We have reviewed some of these brands best offerings. Arch support includes both high arch support and low or fallen arch support. The best brands distinguish between these two support systems to offer you specific relief for your problems.
Best Running Shoes for High Arches
Mens: New Balance 1080 high arch support shoe
These new balance shoes are tailored to have a form-hugging upper. They offer a wide footprint which is what provides the stability and support needed when running. The outsole of the running shoes offers a superb grip to allow you traverse any surface with confidence. The fresh foam 1080 v 8 model, in particular, is designed for a very smooth ride when running.
Although there are only minor changes to the original shoe such as the change from convex to concave patterning on the outside of the midsole and a change in the mesh material used in the upper making it more comfortable, durable and supportive. The concave shape provides cushioning which is designed to deflect energy and give you a good return on energy spent.
The EVA insoles provide padding and support and the crash pad at the edge of the heel softens impacts, and flex grooves in the forefoot give the shoe a good deal of flexibility. The minor updates along with the one-piece midsole offer a smooth and consistent ride which runner appreciate and make them really responsive.
Women's: ASICS Gel-Nimbus – shoes for high arches
ASICS offers 20 years of experience in creating this running shoe. The FlyteFoam cushioning of the ASICs Gels offers exceptional bounce back and is ultra-responsive. The OrthoLite foot bed wicks away moisture and makes offers breathability while the heel clutching system on the shoe offers no-slip running.
The updated version of the shoe the GEL-NIMBUS 20 PLATINUM EDITION introduced the adaptive GEL which provides you with extra cushioning to prevent fatigue. The FluidRide is very responsive and the shoe itself is a lot lighter.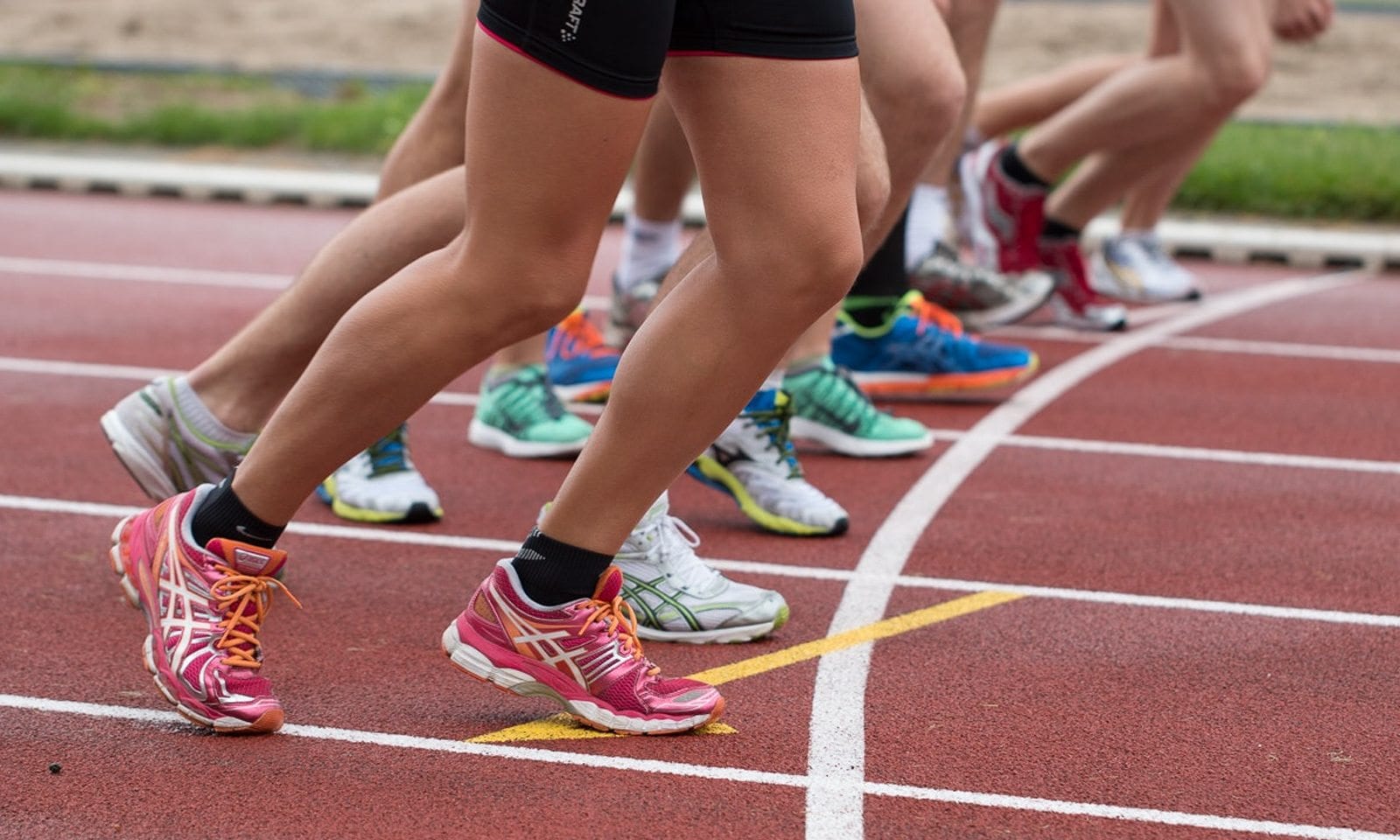 An improved fit and FluidSkin upper with overlays wrap around your feet supporting it properly. All of these great features combine to make it one of the best athletic arch support shoes for women on the market.
What Walking Shoes for High Arches?
Mens: New Balance MW928 Walking Shoe
Leather upper that is durable with a secure lace-up closure and a collar that sports thick cushioning are just some of the features of this classic New Balance MW928 walking shoe that is perfect for people needing arch support. The ROLLBAR technology in the New Balance MW928 walking shoe offers a stabilizing factor while the cushioning in the midfoot is provide by ABZORB technology.
The Phantom liner of the New Balance MW928 walking shoe prevents odors while the outsole provides the best traction. The updated version of the New Balance Men's Mens 928v3 Walking Shoe is a lightweight version with a synthetic upper and a thick rubber sole that not only offers great grip but also superb cushioning.
The well-padded collar and tongue offer extra comfort. Put some spring into your step with a rocking forefront.
Women's: New Balance Women's WW847V2 Walking Shoe
The synthetic mesh upper of these shoes offer great support and make them extremely durable and lightweight as well. The motion control on the shoe features internal lining and an Ortholite foam collar and tongue as well as a cushioned heel to limit the impact from walking, running or standing all day long. The lining is also moisture wicking keeping your feet cool and dry.
ROLLBAR technology offer stability and ABZORB offer superb cushioning. The updated 847 V3 offers premium foam which cradles your heel and provides cushioning to your upper foot as well as increasing the underfoot comfort levels of the shoe to ensure that you remain comfortable while walking all day long.
What Shoes have good arch Support?
There are a number of shoes to alleviate plantar fasciitis on the market that offer good arch support. These shoes have some things in common. They offer you support for your fascia ligament, features midsoles and insoles that provide shock absorbing qualities. They offer motion control which is used to correct over-pronation and supination and helps you to walk properly.
Total support is needed when you are looking for arch support shoes. Built-in arch support is the best you can get in an arch support shoe. Arch support shoes to wear are designed to stabilize your foot and this along with flexibility and cushioning are important when looking for the best shoes for arch support for fla feet.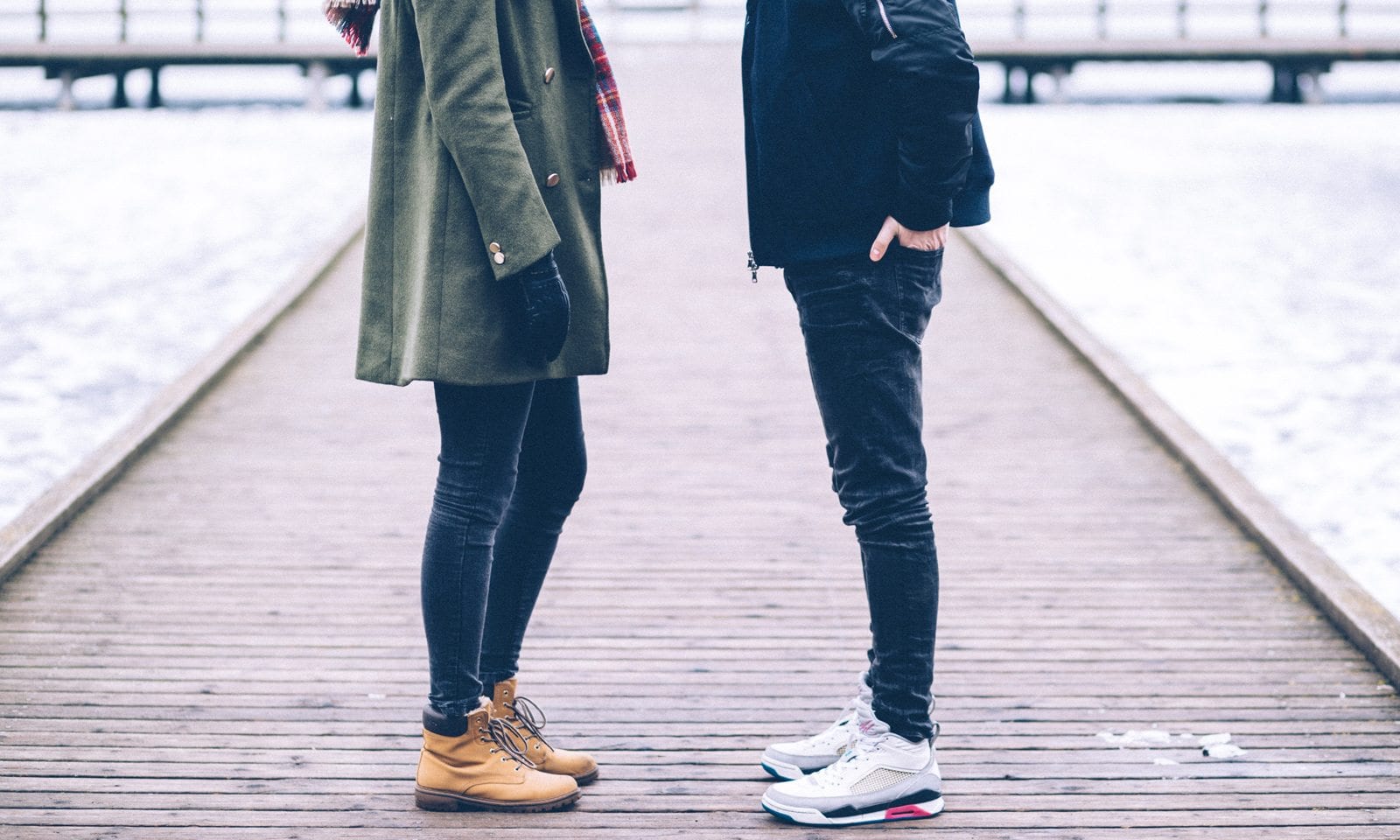 The sole of arch support shoes are also important, they should be flexible yet provide the stability you need, as well as providing the cushioning you will require limiting the amount of impact your foot absorbs when walking, running or standing.
Hell support is very important when looking for a pair of shoes that offer good arch support, a shoe that offers extra support in this area will help to absorb the shock of impact as well.
How to find Shoes with good arch Support?
When you are looking for a pair of shoes with the great arch support you need to do your research. Looking for your pair of shoes online is a good way to get an overview of what there is to offer on the market and how much they cost to buy. Sites such as Amazon offer an amazing selection of shoes designed to offer good arch support.
You can also search the websites of the different brands of shoes that offer shoes with this specific requirement such as Dansko and Merrell to name only two. Make sure that you look at reputable brands that have a reputation for making good quality arch support shoes and not just saying they provide this type of support.
Conclusion
When you suffer from fallen arches, flat feet or any other foot issues you need to find the best shoes that offer arch support for flat feet. There are many different brands on the market that offer a number of shoes with arch support for flat feet, including athletic shoes, dress shoes, heels and more.
Finding the right pair of these pain relief shoes will make the difference between you coming home with painful tired feet or being able to get through your day comfortably without suffering repercussions from wearing shoes that do not offer the support, comfort, stability, breathability, and durability a great arch support shoe should.
We have reviewed a number of different shoes and come up with our list of top contenders for a shoe that offers the best in pain relief and arch support for casual and work wear. When searching for the shoe that will suit your requirements, make sure you not only get the best of the features mentioned above but also the best fit.
Expert Tip
If you get direct arch support shoes, they may be uncomfortable for many as they tend to inhibit the normal flex of the foot. Rather look for supportive insoles that stabilize the heel and distribute the pressure across your foot.
Did you know
Most babies are born with flat feet. This is due to the fact that children's bones and joints are a lot more flexible than adults and this makes their feet flatten when they stand.