What are Good Cross-Country Shoes?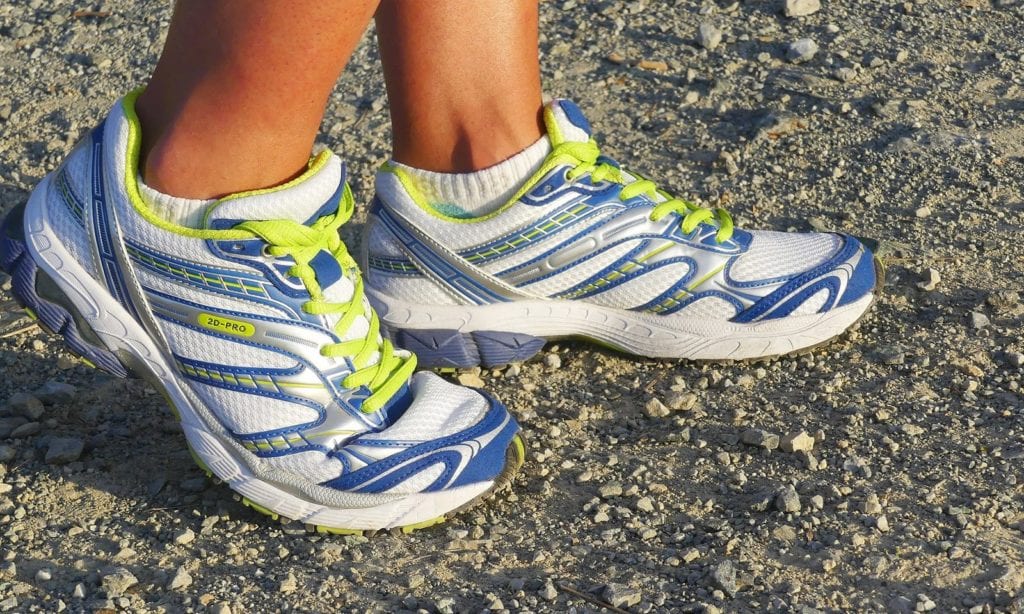 Introduction
Good cross country shoes are designed to help you cope with the rough, uneven, sometimes soft and wet conditions you will face on a cross-country course. They are comfortable, supportive and provide the traction you need either with or without spikes to take on any obstacle you may encounter on your run.
What are Saucony Cross Country Shoes?
Saucony is a shoe brand that was founded in 1998 in Kutztown, Pennsylvania near the Saucony Creek and the name actually originates from this as it means "Mouth of the Creek". Interestingly enough the brand originally did not make sneakers for men and women but for children, but it expanded to include a number of different types of athletic shoes for the whole family to enjoy. Saucony running shoes were the first to introduce a technique called slip-lasted, which replaced the cardboard between the upper and midsole that used to be the mainstay of running shoes.
They are built for stability and to help those who pronate to run better. Their Grid Technology is what is able to offer this stability and also add a soft return. It was also the first to offer an EVA dual density midsole which offers both comfort in great cushioning and stability to the shoe. The Saucony Flight was a really great shoe that featured the Grid Technology. Saucony since its start has kept up with technology and now produces some of the very best running shoes on the market including cross country running shoes that are designed to help you cope with the rigors of this demanding sport.
Their cross-country shoes offer the best cushioning and support you can get as well as traction and stability. Cross country is challenging and Saucony recognizes that cross country shoes need to have that little bit extra to enable you to meet the challenges and tackle the courses with ease, keeping your feet protected and comfortable at all times throughout the race, no matter what surface or obstacle you are faced with.
Can you get Replacement Spikes for Cross Country Shoes?
Yes, you can get replacement spikes for cross country shoes. In fact, cross country runners often have a number of different spikes in their bag and they will change out the type of spike they are using depending on the type of terrain they will be facing on any particular race day. If they are training on a track to improve their speed they will choose a shorter spike that is suited to harder smooth surfaces, but if they are running off road on wet and muddy surfaces they will choose a longer spike to offer the kind of grip and traction they need to get through those types of conditions.
Most cross country runners will have loose spikes and a spanner in their bag to be able to change out their spikes quickly and efficiently depending on the conditions. Most cross country shoes that come with spikes also come with a spanner, however, cross country runners often purchase extra spikes of varying lengths to help them cope with any race conditions. For the wetter conditions, you will require a longer length of the spike, this is when you will be faced with very muddy conditions on the course and a 15mm spike here is ideal.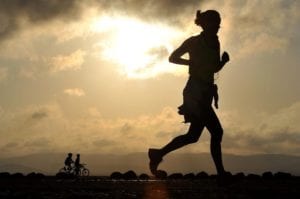 However, if you will be running on firmer and drier ground then the shorter the spike you will need. A 9mm spike in these types of conditions is ideal. Sometimes you may be running on a course that includes all of the different conditions. When faced with this predicament, chose the spike that will be suitable for the majority of the race. So if you are going to be on firmer surfaces for the most part then selecting a shorter spike will be ideal.
They may not be perfect for the muddier parts, however, the long spikes designed to cope with a muddy surface will be extremely uncomfortable to run in on the harder, firmer surfaces. When training on a track, you will select the shortest spike to train with. Using long spikes, in this case, will prove to be very uncomfortable and will damage the track you are running on. Keeping your spikes clean and maintained is also important as it will increase their lifespan and help them to work better.
If you have just run a muddy race, you will have to try to get them clean and dry as soon as possible in order to increase their lifespan. You should also loosen your spikes after running a muddy race to prevent the mud causing your spikes to rust by drying up in the spike threads, this will also cause it to be a lot more difficult to change out your spikes when you need to. Never cross thread your spikes as this will ruin them and you will have to purchase new ones, so when screwing in your spikes you need to be cautious and pay close attention to what you are doing or run the risk of ruining your spikes.
What are the Most Ideal New Balance Cross Country Shoes?
This is a loaded question as the most ideal New Balance shoe for one will not be the same for another. New Balance recognizes this fact and that is why they produce a number of different shoes to cater for different types of running styles. Their shoes all have the same great comfort, support, and stability, however, they differ in style to suit the particular runner. The company was founded in 1906 and has grown in stature ever since.  The company was the first to offer features such as arch support and also one of the first running shoes to come in different widths.
Designed to meet the needs of individuals, New Balance offers running shoes, including cross country shoes that will cater for people with high or low arches as well as wide feet and other foot issues. Choosing the most ideal New Balance shoe will come down to personal choice, but no matter which one you choose, you know you will be getting a quality shoe that is designed to be used when taking on the challenges of cross-country running.
Conclusion
There are a number of different brands of shoes on the market to cater for cross country runners, including Brooks running shoes, New Balance, and Saucony, all of these brands understand the rigours of cross-country running and design their shoes for utmost comfort and support to help you get through the tough conditions your feet will be faced with when participating in this great sport.