What Is Metatarsalgia in the Foot?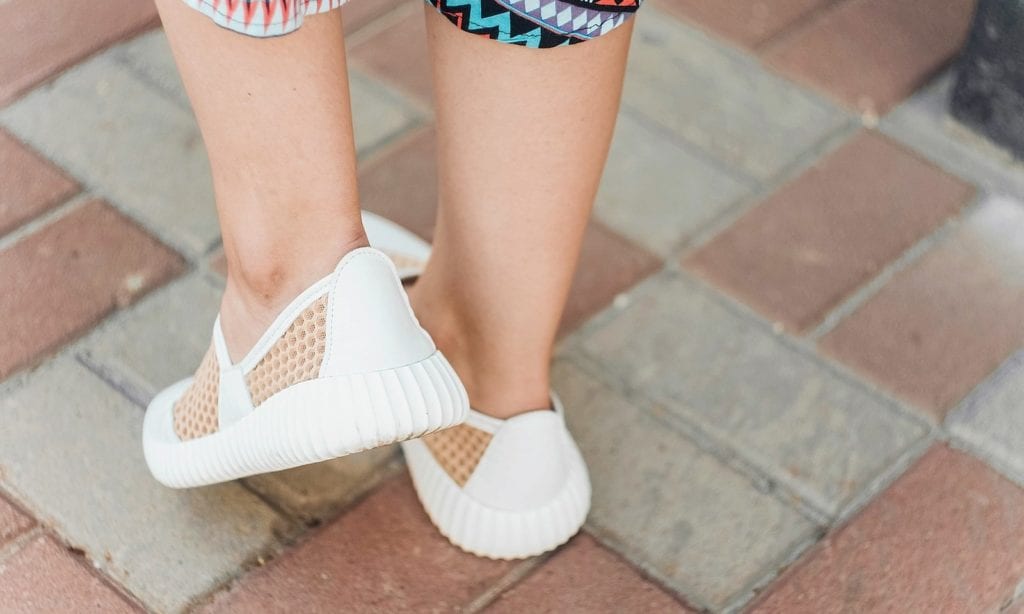 Introduction
This article will discuss what metatarsalgia and neuropathy are and how using appropriate shoes could help with these conditions.
Metatarsalgia
The human foot is made up of 26 different bones, which are all different shapes and sizes, 30 joints and well over 100 muscles and tendons which all work together to allow us to walk, run, and do much more. Standing for long periods of time increases pressure to our feet, especially to the heads of the long bones, called metatarsals or the ball of your foot. These long bones actually comprise of 5 bones, where the bases are slightly raised and the heads of these bones are pointed downwards towards the ground.  This area is very important for stance and propulsions, which help with balance and speed.  So, if we extensively continue activities that increase pressure there, over time this will become problematic and bothersome to our feet.  As this worsens, the ball of the foot could start to feel such symptoms as a sharp or dull ache, burning, feeling of walking on stones, or even numbness.   If these symptoms are present, you could have a condition called metatarsalgia.
Shoe Features That Help Metatarsalgia
Shoes to help with this condition can be the same for many other conditions however you should look for these main recommendations.
Each shoe should contain design features that will help to support and relieve the pain associated with this condition. Arch or metatarsal support is need to help keep the balls of your feet supported as you take a step or bear weight. If you are suffering from metatarsalgia, this will reduce the pain you feel. Shock absorbing and cushioning material helps prevent a sudden impact to the balls of your feet and even to the rest of your foot. Some shoes contain specific segments in the insole right under your metatarsals to reduce the amount of shock and cushions your foot.  Some shoes will incorporate air cushioning or gel cushioning in the insole to help provide the best preventative measures.
Neuropathy
Nerve injuries can be caused by many different reasons. Depending on condition and the length of the effects of this condition could have on nerves could cause nerve injuries. If the condition resolves some type of nerve injury can be reversed while others many not. For example, if you sustain a contusion or some of other form of injury which can heal itself over a period of time, the nerves might take longer to heal sometimes even up to three months or longer. However, if you suffer from diabetes and develop diabetic neuropathy, you can have nerve injuries leading to complete loss of sensations or motor function. Shoes people wear are very important if you have any type of nerve issues however, there are shoes that are designed for neuropathy so please see our guide on this –see the review here.
Men and women suffer from neuropathy of the foot. It is a common issue for diabetics to deal with no matter their gender. Women on the whole suffer from peripheral neuropathy more than men, but that does not negate the fact that men also have to deal with this kind of difficulty.
Prescription Shoes and Who is Eligible for Medicare Orthopedic Shoes for Neuropathy?
Medicare Part B is the part that deals with the fitting and furnishing of a pair of custom-molded shoes or inserts. It will also cover one pair of extra-depth shoes per year. Medicare will also offer two extra inserts in each calendar year for any custom molded shoes and three inserts per year for extra-depth shoes.
So Who is Eligible for these Benefits?
That would be any person who has diabetes or suffers from severe diabetic foot disease. It is important to note that a doctor, either a podiatrist, orthotist, prosthetist, pedorthist some other qualified doctor must prescribe these shoes or inserts for you to be eligible.
What About Costs?
If you have a supplier that will accept assignment, you will only have to pay 20% of the approved amount and of course the Part B deductible will apply. Therapeutic shoes will only be covered if your supplier is enrolled in Medicare. There are some strict standards that doctors and suppliers have to adhere to in order to enrol and remain enrolled in Medicare. If you doctor or supplier is not enrolled, Medicare will not pay any claims that they submit on your behalf.
Shoe Features That Help Neuropathy.
Again the shoe that you choose here should have a perfect fit. Not to tight and not to loose and with enough room to be able to move your toes comfortably. Toe boxes are designed to protect your toes and should give you a bit of room to move your toes comfortably. Wearing a shoe with soft, memory foam inserts go a long way in providing the support and comfort you require.  The insoles of the shoes should ideally be replaceable with orthotics if needed.
Wearing a shoe with firm heel counters and ones that have soles that are designed to spread the bodyweight across the foot and not put too much of the pressure on the ball of the foot are what you are looking for. Therapeutic and orthopedic shoes often feature a Plastazote design. This is a type of foam that will accommodate the pressure put on your feet while walking, standing or running and will customize to the shape of your foot which is great for diabetics. This type of insert offers you not only the protection that you need when suffering from neuropathy but also the comfort.
Women and Men should check their feet regularly for injuries they may have sustained, especially if they have been wearing their favorite flip flops and suffer from diabetic neuropathy. As they will not be able to feel any injury, cold or wetness in their feet and if they do not determine if there is injury or not it could lead to further infections developing, which is what great footwear is designed to avoid.
Many women wear high heels and this increases the pressure on the balls of their feet, this can be somewhat negated by wearing platform heels which are not overly high in order to spread the pressure around the foot. Firm heel counters are all a necessity to enable you to cope with the pressure put on the heel when walking and standing.
Women tend to suffer from swelling and edema more than men, and in fact generally tend to suffer from peripheral neuropathy at a higher rate of 1 in 4 as opposed to 1 in 5 for men. The shoes you choose should offer you the right width in the toe box to allow you to be able to move your toes comfortable.  The sole of the shoe should be designed to reduce the pressure on the balls of your feet.
Men do not suffer from edema as much as women, although swelling of the foot can take place. When selecting your shoe you should endeavor to go after work or in the late afternoon for fitting. This is when your foot would have swollen, if you suffer from swelling of the feet, and it will allow you to choose a shoe that will be able to accommodate that swelling at the end of the day.
Men's feet are a lot different to women in size and width. They need a shoe that will accommodate these differences and will fit perfectly, especially when dealing with neuropathy of the foot. A lace-up, protective shoe is ideal for men who do a lot of standing or walking during their working day.
Conclusion
Gender specific shoes that cater for the problem associated with neuropathy of the foot whether it be peripheral or diabetic in nature are essential. Getting a shoe that fits you perfectly is the only way to keep your foot dry, cool, comfortable and supported throughout the day and having one that will protect not only your foot as a whole but your toes as well will not only help neuropathy but also Metatarsalgia.