10 Best Stability Running Shoes in 2021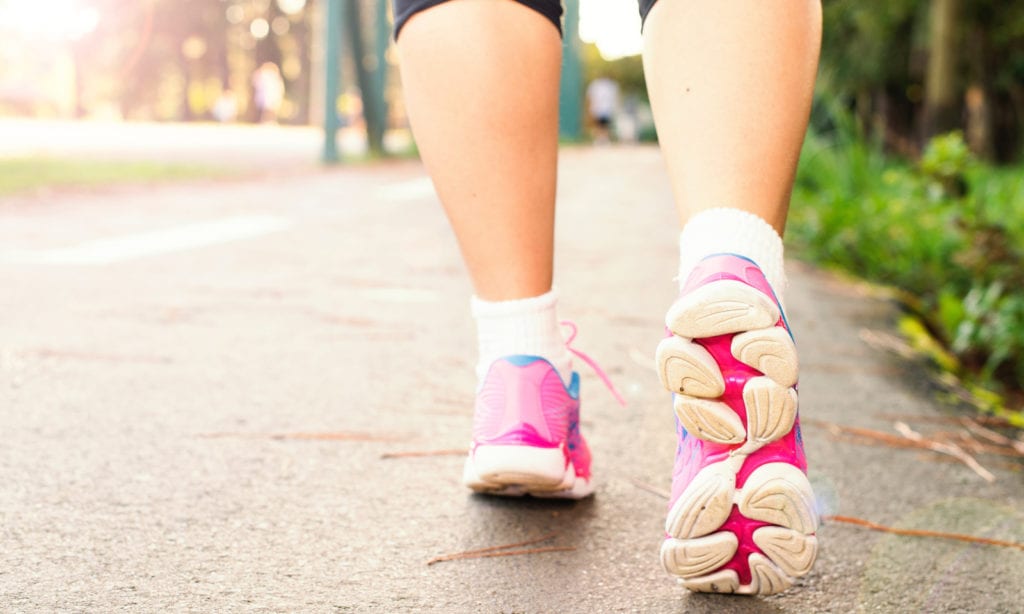 Many experts claim that these types of shoes help reduce painful injuries. These specially designed running shoes appeared on the shoe market in the 60s. And have continued to be modified until a Dr in 1978, Dr. Stan James notice some people overpronate when running, this is the term used for those who roll inwards while running.
This discovery sparked research by sports companies into looking at how they can make a running shoe which protects people's feet who are overpronators. It is important to note, that if you wear these stability shoes and do not have an injury or overpronate that you're likely to cause more harm than good for your feet.
If you do tend to pronate when you run, and you're looking for a new pair of stability shoes to protect you while you're out and about. You've come to the right place. In this article, we'll be featuring some of our favorite stability shoes out there on the market today.
View the Best Stability Running Shoes, Below.
1. Brooks Women's Adrenaline Gts 17
This Brooks Women's Adrenaline Gts is an excellent athletic shoe which is of a quality you just can't beat. This Gts 17 model in particular is made with running in mind. We think you'll find you'll always feel support enough to achieve your personal best in these great crafted Brooks running shoes, which have been designed with protecting your posture in mind. These shoes feature a nylon fabric which are able to absorb any excess moisture but helps keep it lightweight and airy enough for your feet to breath.
One of the reasons we loved this pair of stability shoes so much is because of how brilliant they are for those who are likely to overpronate.
Check Price on Amazon ➞
2. The North Face Men's Ultra 109 GTX
This pair of North Face Men's Ultra is great for those wanting a stable hiking shoe which is built to last. This shoe is made from leather and looks super sleek and stylish and black. You'll find you are fully protected by the bouncy rubber sole which is perfect for being able to give you maximum protection under your foot as well as support a subtle overpronation in your foot.
These's aren't as lightweight as some of the running stability shoes, but of course, hiking boots are not built for speed but durational wear. We definitely loved how sturdy these boots were for helping us trail across some gorgeous scenery.
We just loved how sturdy but stylish these boots were, quite often a lot of stability shoes that are designed for hiking are quite ugly. But not these North Face!
Check Price on Amazon ➞
3. Nike Men's Lunarglide 9 Running Shoe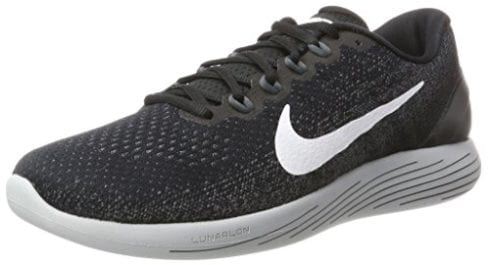 The Nike Men's Lunarglide 9 is a superb running shoe, from a brand you can always trust! The shoes are made from synthetic and mesh which means you'll be able to move easily while being supported in these lightweight Nike running shoes. A special feature of these Nikes is the Flyknit material with flywire cables which are made specifically with the idea of creating breathability and support without adding any additional bulk to your shoes.
One of the best features about this model, in particular, is the LunarGlide Lunarlon foam which is perfect for giving you a cushioned experience every time you place your feet on the ground.
We found these shoes great, comfortable for the gym and best suited for the support of flatter feet.
Check Price on Amazon ➞
4. ASICS Womens Gel-Kayano 24
We know you'll be in love with these ASICS womens gel-kayano 24's they are perfect for supporting shaft measures approximately low-top from arch. These stability shoes are synthetic with a sole made from rubber but with an added fluid ride midsole. The Fluid Ride technology helps provide this shoe with the ultimate combination of bouncing back and cushioning properties.
These Asics also feature an I.G.S technology which helps enhance the foot's natural gait from heel strike to toe-off. In addition to all these other great features, this stability shoe will even protect you from the impact of your foot hitting the ground when you run. Thanks to the rearfoot and forefoot GEL cushioning systems which alleviate the shock and absorb the impact.
This is a stability shoe which gives you great structural support! On the bottom of this shoe, there is an integrated guidance line which uses technology to enhance the gait efficiency and midfoot structural integrity.
Check Price on Amazon ➞
5. Saucony Guide 10
These Saucony's come with an excellent mesh upper which is perfect for those needing a breathable running shoe. There's also a tri-flex sole built into these stability running shoes this technology is brilliant for dispersion over a greater surface area while delivering the precise amount of flexibility and traction you need to get on with running.
One of our favorite features of the Saucony is its flexfilm material which is durable and lightweight but also melded to the upper. The incorporation of the flexfilm into this shoe means it doesn't need as many layers giving you a more bespoke and flexible feel.
These Saucony stability shoes are great for those with flat feet and are a little bit overweight. As the cushioning inside these shoes really help take control of overpronation and let you get on with your running!
Check Price on Amazon ➞
6. ASICS Women's Gt-2000 5
These ASICS Women's GT 2000 5 are brilliant running shoes that will definitely help those with overpronated feet and need a bit of extra stability. These Asics come with similar features to a lot of the other ASICS, this includes Impact guidance system technology which helps distribute weight evenly and enhance the foot's natural gait. The 2000 5 also includes a Dynamic DuoMax Support System and a rearfoot and forefoot Gel cushioning system which is brilliant for alleviating any pain you would face from the impact of hitting the ground as you run.
There's also a guidance trusstic system technology in these shoes which is great for integrating a guidance line construction for enhanced gait efficiency.
We loved how flipping supportive these stability running shoes were, from our ankles to our knees these shoes make you feel so supported and comfy, we feel like running around in them all day!
Check Price on Amazon ➞
7. Mizuno Women's Wave Inspire 13
These Mizuno Womens Wave inspire 13s are brilliant for those runners wanting a supportive and smooth ride out of their running shoes. We found that from our first to the last step these running shoes provided brilliant stability the whole run. Thanks to the midsole which has been adapted for added durability and responsiveness to out foot's needs while we run. We also adored the new upper on this new Mizuno model which was brilliant at keeping our feet cool during those intense runs.
We really liked how these running does help the pain many of us get in our hips when we wear ill fitting shoes. Seriously, as soon as you try going for a run in these running shoes, we swear you'll be able to see how much sturdier this model is compared to your old ones.
Check Price on Amazon ➞
8. adidas Men's Supernova M
These adidas Men's Supernova M are a brilliant pair of running shoes thanks to their textile and synthetic material alongside their engineered mesh upper creating a lightweight and excellent running companion. The upper mesh is primarily designed to create a breathable second skin to provide support and a comfortable gait. We also loved the energized stability of these running shoes by Adidas which can provide you with a dual density boost cushioning giving you a responsive ride.
This is a great running shoe for those who want to feel really solid, and they feel equally comfortable. Especially for those who usually find other running shoes a little bit tight and restrictive.
Check Price on Amazon ➞
9. Brooks Womens Ravenna 9
These sparkling brooks are a great pair of lightweight running shoes made from air mesh fabric on the upper which help keep your feet at an optimal moisture condition. You'll be able to get on with running across roads for miles in these running shoes thanks to their adjustable synthetic saddle which helps wrap your foot from toe to heel in a secure fit. We equally loved the plush tongue and collar which help keep our feet super cozy on those longer runs.
The best thing about these Brooks is how amazing they feel on our feet! As soon as you step into these delights, you will immediately feel as if you're walking on air.
Check Price on Amazon ➞
10. New Balance Men's Vongo V3
One of the best things about this pair of stability running shoes is its bootie construction which cradles our feet in a cozy sock feel and helps us on our way to a great personal best! We also loved the 3D screen print on the upper part of this shoe which was brilliant for keeping our feet less sweaty as we ran hard! Overall we think you'll love wearing these New Balance stability running shoe.
They are a synthetic material and rubber sole as well as a shaft measure from approximately low-top to arch which are great at keeping those overpronated feet perfectly happy and secure on any long or short run.
These New Balance are the perfect running shoe to wear every day and still feel comfortable. This is probably thanks to the toe box which is roomier than most other running shoes and great for being on your feet for long periods.
Check Price on Amazon ➞
Stability Running Shoes Buyer's Guide
Before you can decide what type of stability running shoe you need you also need to consider the same things anyone does before buying a running shoe. For instance, how will you be using this running shoe is it just for a 5k or are you about to take on a marathon. You need to make sure you get the most comfort out of your running shoe as they can literally make or break both your performance and the health of your foot after you've run.
There is nothing worse than buying a running shoe that looks amazing but plagues you with blisters and injuries. So we've concocted handy tips you need to think about before purchasing your new stability running shoe.
Never Trust Your Friends
We get it, your friends are offering advice to give you help and let's face it if you're not a runner their advice might sound useful. But unfortunately, the way we run and our feet's distribution on the ground is entirely different from our friends. Therefore, there is no point listening to our friends. As chances are the types of shoe they've recommended will not be the stability running shoe that fits you.
Never Settle for Anything less than Pure Comfort
With all the different rules and guides telling you how your trainer should fit it can get confusing and sometimes you can even buy a pair of athletic shoes that you think it right for you when it's not. If you're struggling to pick a running shoe our golden rule of advice is always choose the shoe which feels like a dream. If your running shoe doesn't feel like a dream when you first try it on, it won't feel like it when you run either.

Never Buy your Shoes Before Trying to Run in Them First
You wouldn't buy a car without taking it for a test drive. So why should you be made to spend money on running shoes before you've been able to see if they work when you run.
Never Pick a Color of shoe Without Knowing what it Does
Believe it or not, the color of your shoe can actually affect how you run. Black soles are made from carbon rubber and are heavier and more durable. If you're looking to run on concrete black soles are definitely better for you! But if you're looking to run on treadmills and grass and want something more lightweight than durable you're better off opting for a white or colored sole.
Never Spend too long on your Laces
Quite often people think laces will fix an ill-fitting shoe; unfortunately, they're wrong. Although lace styles can be great for changing the feel of your running shoe, they should always fit properly regardless of how you lace up your shoes. At the end of the day no matter how hard you yank on your shoe's laces they won't fit, and you'll end up with injuries.
Never Think you'll grow into your Running Shoes
Unlike leather boots and other leather-based shoes, you don't need to break in a running shoe. From the moment you go on your first run, a running shoe will feel good if they fit. This is because running shoes are made with synthetic materials which adapt to the curve of your foot!
How to know if Stability Shoes are Right for You?
The great products we have featured above are all shoes designed to give extra stability to those who overpronate, but how can you tell if you do this? Experts recommend looking at the bottom of your shoe, this allows you to see if you wear away any part of your shoe's sole more than in other areas. Those who pronate will have more wear and tear on the inner side of their shoe.
You can also tell by wetting your foot and then placing the wet foot imprint on to a surface or a piece of paper. If you overpronate, you will be able to see there's an ample space for the inside of your foot to roll. While ther are other more medical treatments for this problem, they are often quite expensive and use a lot of time and effort too. This is why many people recommend using stability running shoe as the first act of prevention. Alternatively, here are some great cheap running shoe options.
How do I know if I Need Neutral or Stability Running Shoes?
Knowing if you need a neutral or a stability shoe will depend on whether or not you roll inwards when walking. Neutral shoes which can be identified as cushioned are designed for those who tend not to go too much inwards or outwards when walking. Stability shoes are recommended for people who overpronate. Otherwise known as pronation or those who pronate, which is the name for when your foot tends to roll inwards when you're running. The opposite is called underpronation, and you can find underpornation-soothing shoes here.

What is the Difference Between Stability and Motion Control Running Shoes?
Motion controls are designed more for those who have flat feet or are heavy runners, running shoes with motion control offers a more rigid and heavy shoe. This is different from those who we mentioned above who overpronate and therefore need stability shoes which overcompensate for your foot's tendency for rolling inwards.
How do Stability Running Shoes Work?
We've explained why you may need stability shoes, but you may be wondering – how do they work? These stability shoes work by added extra stability and cushioning to the inside of your feet; usually, a firmer area of EVA foam called a dual density post where you tend to apply more pressure on. By applying this extra cushioning and stability on this side of your foot, you don't wear away your shoes as much. As well as more evenly distributing your weight to make sure you do not injure yourself.
Expert Tip
Just because you may struggle to find a stability shoe if you're an overpronator doesn't mean you should compromise on how well the shoe fits everywhere else. You're running shoe should always fit properly; otherwise, you'll only hurt your feet more.
Did you know?
An experienced sales person can take a look at your old running shoes and know from the footprint how you run and whether or not you may need stability running shoes.