What is the Difference Between turf and Indoor Soccer Shoes?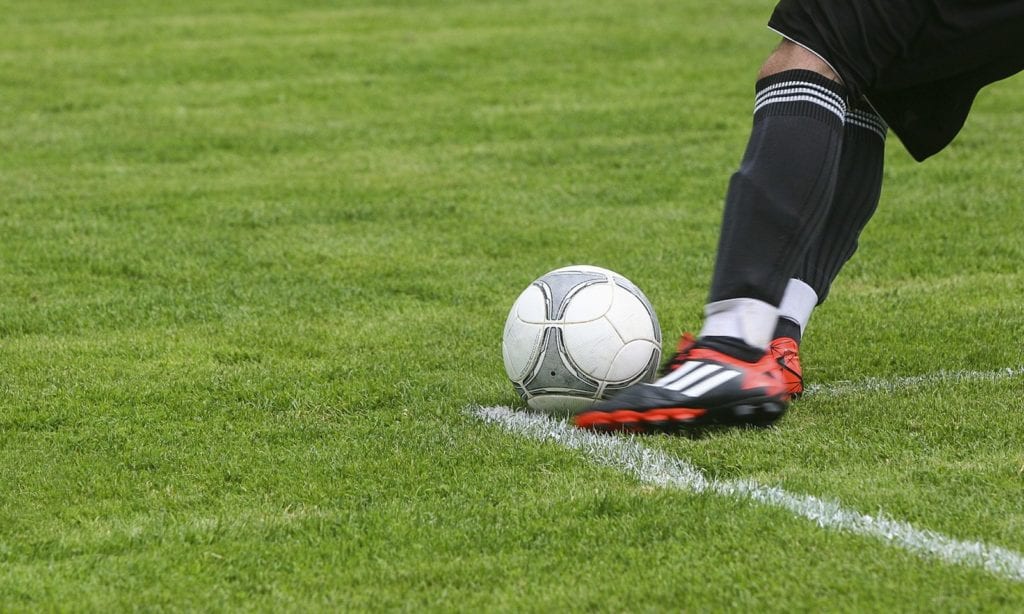 Introduction
It is always best to select the right shoe for the right surface when choosing your new soccer shoes. Indoor soccer shoes are designed with a flat sole with great traction for hard smooth surfaces. Turf shoes have nubs on the bottom to provide the traction you need when playing on turf.
What do Indoor Soccer Shoes look Like?
Indoor soccer shoes look just like your normal sneaker or tennis shoe. Their design is stylish and they can be used on and off the court as both a high-performance indoor soccer shoe and a casual everyday shoe. The major difference when looking at an indoor soccer shoe and comparing it to your normal sneaker or running shoe is the outsole of the shoe.
Indoor soccer shoes have a flat, stiff sole that is designed to cope with the hard, smooth playing surfaces that are used in indoor soccer. Their outsoles have herringbone patterns to provide the traction that is needed and some also have nubs on the bottom to provide extra traction, although these are mainly found in the turf shoes.
Their soles and midsoles are usually designed with a low profile fit to enable you to get as much contact with the surface as possible when playing. You will not find indoor soccer shoes with high tops as these will restrict the movement of the foot, especially when kicking and dribbling the ball.
Indoor soccer shoes are made from various materials, the most common being synthetic leather or kangaroo leather. This is because it is a very lightweight material and the lighter you indoor soccer boot the more control and comfort it will provide. Some indoor soccer shoes are made from a mesh material that is also very lightweight and highly breathable.
How Good are Adidas Indoor Soccer Shoes?
Adidas has had a long history with the manufacturing of soccer cleats, dating back to the 1920's when the first of these iconic shoes reached the market. They have perfect the soccer shoe and the immediately recognizable 3-stripes are a common sight on any soccer pitch or indoor soccer arena. Adidas indoor soccer shoes are impeccably made. They are designed with the indoor soccer player in mind.
Engineered to be durable, comfortable and supportive the Adidas brand brings a little something extra to the table in these shoes. Designed to be lightweight and durable, they are constructed mostly of leather. Leather molds to your foot and gives you one of the most comfortable fits in any shoe. Synthetic leather is also very light and extremely durable. Often Adidas will have overlays on their indoor soccer shoes.
This is not just for show. They provide a traction on the upper part of the shoe to add to the players' ability to exercise control over the ball when kicking and dribbling it around the court. Adidas recognized that soccer cleats are not all the same. They will change depending on the surface that you are playing on. Indoor soccer is played on hard smooth surfaces and they have designed and engineered their shoes to cater for this type of playing surface.
They offer shoes that have flat, low profile soles. This enables the player to have as much contact with the surface as possible and to be able to execute sharp turns, stop quickly and control the ball with ease. The soles of Adidas indoor shoes are constructed with the player in mind. They are stiff, yet flexible and they will have a great tread pattern to give the player maximum traction on the courts.
They are also designed to be lightweight, yet ultra-supportive and cushioning. Adidas is one of the major players when it comes to indoor soccer shoes for both adults and children and because they have been in the game for a very long time, they know what players need to succeed.
Can you get Toddler Indoor Soccer Shoes?
Yes, you can get indoor soccer shoes from toddler to adult sizes. That is not to say that the kids or toddler shoes are designed the same as the adult shoe. No, they are designed to accommodate growing feet and offer the support that a child needs, which is very different from adults. Adidas, for instance, makes the Kids Samba indoor soccer shoe which is designed with children in mind.
The fit is true to size. So when you purchase a kids shoe you can purchase a kids shoe without having to fit them on if you know what their normal size shoe would be. Of course, if your child has wider feet then you need to cater for that, bearing in mind that many of the styles do not come with a wide option. For a child, being comfortable in the shoe is the most important aspect of the shoe.
Control over the ball and high-performance styling is not as important at this stage of their development in the sport. Nike's MercurialX is another great kids shoe that is designed with the child in mind, and there are many other brands on the market that cater to the kids market. Indoor soccer is a popular sport that is growing in popularity every day.
The fact that you do not need a large area to play in and that it can be played in winter and summer is a great aspect of this sport and why kids love it so much. The five-a-side game is fast and furious and does not take as much time as a full-length soccer game.
More and more kids are gravitating towards this type of soccer or football and that means the manufacturers are starting to perfect shoes designed especially for them. Getting your child into sport early is important for their health and wellbeing and indoor soccer is a great sport that both girls and boys can enjoy the whole year round.
Related; Shoes for Girls.
Conclusion
No matter if you are an adult, a teen or a toddler, playing sport is a great way to keep in shape and take care of your body. Indoor soccer is a popular sport that does not require a lot of time, space or people to play and is growing in popularity by the year. Indoor soccer shoes give you the ability to play to your best, providing the support, comfort, and traction required for this fast, very challenging sport.