10 Best Wide Running Shoes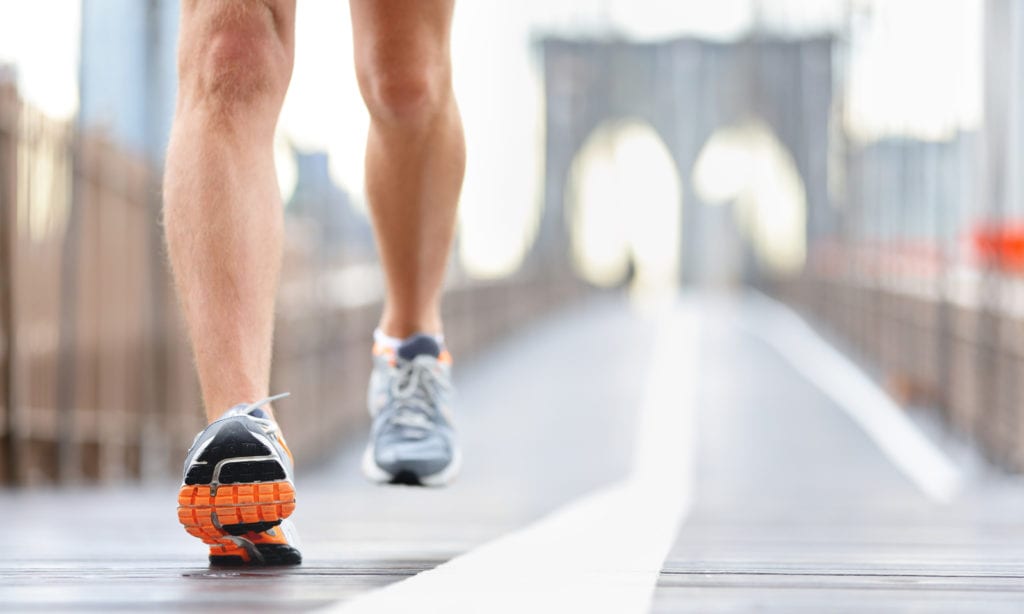 If you are needing shoes for wide feet, then finding the best wide running shoes on the market is essential to staying comfortable. Not only can wide feet make it a lot harder to run for a decent amount of time in regular shoes, but there's plenty of ways that you can hurt yourself if you are not wearing appropriate shoes for wide feet. No matter what your shoe size is, there is always something out there that can suit your needs – you just have to know where and how to find it.
Here are ten of the best running shoes for wide feet on the market, along with a buyer's guide to help you choose the best option for your foot shape and run-related habits.
View the Best, Below.
1. New Balance Women's FuelCore Nergize V1
Using the FuelCore Nergize V1 running shoes for wide feet gives you excellent comfort and exercise results. They make use of a mixture of synthetic and rubber materials, including REVlite midsole cushioning for reduced weight and greater responsiveness on hard surfaces. The improved underfoot materials also mean that you get a plush feel with every step you take, something that massively improves your overall comfort while on the move. Thanks to the sleek and lightweight design, the shoes are not holding you back from your full potential, and you can always push yourself even further thanks to the adjustable closure. Not only that, but the upper construction hugs your feet, leading to better support from a snug-feeling piece of footwear.
These running shoes are excellent for wide feet, providing a good mixture of comfort and support, improvements that make it much easier to stay comfortable during long-distance runs.
Check Price on Amazon ➞
2. ASICS Women's Gel-Kayano 27
The Gel-Kayano 27 range offers great results for runners with wide feet, using lightweight jacquard engineered mesh that is perfect for tackling long-distance running without the risk of poor motion control or tearing. The excellent DUOMAX technology used as extra foot support makes it much easier for overpronators to keep their feet at a safe and comfortable angle, even when they need a wide width to avoid discomfort. FLYTEFOAM, as well as a layer of gel used in the forefoot and heel counter, help to propel your feet forward and keep you moving along without feeling slippery or hard to run in, something that is perfect for trail running across awkward terrain.
This wide running shoe is perfect for people who have existing issues with their run styles or posture, providing an engineered mesh upper and plenty of useful inner layers to keep you feeling comfortable and safe far more often.
Check Price on Amazon ➞
3. Adidas Women's Cloudfoam Pure
These women's running shoes are wide and extra-comfortable, making heavy use of a canvas upper that allows for better breathability and protection at the same time. A simple insole and improved snare close make it incredibly easy to keep them on properly while you are on a run. Each shoe also has an excellent rubber sole that can endure long-distance running conditions easily, as well as road running or off-road running terrain. The straightforward design means that it is easy to slip them on at a moment's notice, and they are otherwise identical to standard-width shoes, making them an easy option to swap over to.
This is a great choice of running shoe if you are looking for something that can suit multiple purposes at once but does not force you into a specific running type or technique.
Check Price on Amazon ➞
4. Under Armour Men's Charged Assert 8
These men's running shoes for wide feet are designed for a mixture of breathability, flexibility, and cushioning, combining all three into a lightweight and easy-to-use design that can accommodate most wide feet well. The upper mesh uses a 3-color print and a well-made layered design that stays stable during runs, while the durable leather overlays support the entire design even further and keep your midfoot locked in place. An EVA sockliner helps bolster in-step comfort while you are taking a run, and the extra charged cushioning in the midsole (made with compression-molded foam) helps grant you much better responsiveness on a wide range of surfaces.
This is a great pair of running shoes for wide feet, providing you with much better results when you are running on almost any surface. They also help you stay upright on difficult ground or at awkward angles.
Check Price on Amazon ➞
5. ASICS Women's Gel-Venture 7
These women's synthetic and mesh running shoes are designed using a mixture of materials, aiming to give you the best balance of low weight and great support possible. The wide and extra-supportive body is perfect for trail running, with the durable mesh improving breathability and the excellent rubber sole helping you stay grounded and stable during your runs. The removable foam used as an insole helps to absorb the shocks of every footstep, although you can replace it with your own for personalized support. The lugs on the outsole are trail-specific, meaning that you get far better traction when going up and down hills - something that other shoes can't always tackle well.
These women's running shoes are perfect for taking on trail running, especially if you want to make sure that you can handle slopes properly and want greater overall support.
Check Price on Amazon ➞
6. Brooks Women's Ghost 13
These women's sneakers can offer far better transitions, making it much easier to keep running without losing your rhythm or getting distracted by a misstep. The Ghost 13 running shoes use a natural support design that is meant to help you stay high-energy, putting more force into every step and using your own movements to propel you forward. A low heel and well-made synthetic sole improve grip on most surfaces, while the simple lace-up design makes it a familiar option to any dedicated runner. On top of that, the inside contains a segmented crash pad and DNA LOFT cushioning, meaning that even the heaviest steps will not harm your feet or cause a fatigue build-up.
These make excellent running shoes for wide feet, providing you with great comfort and improved support that makes it much easier to maintain your pace and keep moving smoothly.
Check Price on Amazon ➞
7. Skechers Women's Squad SR Food Service
These high-quality shoes are made with entirely synthetic materials, combining high strength with good comfort to make sure that you get the best of both worlds. The unique design is suitable for handling electrical hazards if needed, meaning that you get plenty of protection from all kinds of threats if you are worried about getting hurt while running. The slip-resistant outsole and the flexible insole work together to create a very supportive and balanced underfoot design, which makes it a lot easier to avoid harming yourself or falling over on most surfaces. Thanks to the memory foam foot bed, you get additional comfort if you wear the shoes for extended periods of time, too.
This is another excellent option for anybody who wants wide running shoes that boast better physical protection, something that can matter a lot for a range of running types, trails, and locations.
Check Price on Amazon ➞
8. ASICS Women's Gel-Excite 7
The engineered mesh upper of these women's wide running shoes is perfect for providing extra support and protection while you are on the move, as well as making it a lot easier to endure rough ground or awkward angles. A removable footbed provides softer, better comfort, and the AmpliFoam midsole backs this up with extra comfort that helps you stay safe while running. On top of that, the excellent mesh fabric lining leads to massive improvements in breathability, meaning that heat and sweat are not as much of a concern. The comfortable fit makes this even better, as does the high abrasion rubber outsole.
The excellent materials used in this design make these shoes perfect for runners with wide feet, offering all of the support you could want without sacrificing comfort or the wide sizing you are looking for.
Check Price on Amazon ➞
9. Brooks Men's Ghost 13
These men's wide running shoes feature improved DNA LOFT cushioning and an excellent mesh upper, allowing you to stay comfortable and cool in all conditions without having to slow down. The simple snare closure makes it easy to ensure that they are wide enough for your feet, and the excellent support of the entire design is useful for any kind of runner. A mixture of synthetic and other man-made materials, as well as a strong rubber sole, boosts the durability and stability of the entire shoe design. The integrated shock absorption system in the outsole and midsole provides much better comfort with each step you take, protecting your heel well and making it easier to transition between stances or running styles.
These wide shoes make use of great materials and an equally good design to support runners with wide feet, regardless of where you run or what kind of arch support you might need most.
Check Price on Amazon ➞
10. New Balance Men's Fresh Foam Roav V1
These lightweight and easy-to-use running shoes can make sure that you stay comfortable and supported within your shoe size, combining a polyester outer with a variety of other protective and comfortable materials. Thanks to the lace-up closure, you can easily adjust each shoe to fit your exact shoe size and make sure that they feel wide enough. Even better, the round toe box and simple, relatively light material mixture means that you can quickly and easily move from place to place without feeling sluggish. A solid rubber outsole and well-made heel design ensure great support and a good fit under almost all conditions.
This pair of shoes boasts a seamless and supportive design - including a great rubber outsole - that can keep you comfortable and offer better motion control, all without feeling too heavy or awkward to wear for long periods of time.
Check Price on Amazon ➞
Buyer's Guide
Before you buy any running shoes, it is a good idea to make sure that you understand what they offer. There are thousands of different features that each pair of shoes can have, and small changes might make them fundamentally different from what you are looking for. If you have extra-wide feet, you are already looking for shoes in a specific size range: the more niche requirements you have, the smaller your pool of options can become.
If you are not sure where to start, here are some things to consider, especially if you are just getting into running for the first time and don't have much experience with wide running shoes (for men and women, either individually or as unisex shoes).
Width
The width of a running shoe for wide feet is the one thing that you always need. Brands like New Balance produce dozens of running shoe options, but if you need a running shoe at a certain width, then you will have a smaller selection of New Balance shoes to choose from. The fit is everything: if your feet are wide, your shoe needs to be wide, and if your heel is deep, your shoe needs a deep heel.
A wide shoe for wide feet also provides greater support. A wide heel with a wide heel shoe layer leads to a better fit, improved heel protection, and a more comfortable fit around the heel itself. If you have wide feet, then wear wide shoes because it makes sense to choose something wide that will properly fit over your equally-wide foot and heel shape.
Do not go too far, though. Your fit should be as wide as you need, but you do not want a shoe that is too wide for your heel or toes. One of the hardest things to consider is how wide you need a wide shoe to be, especially if you worry about heel or arch damage.
Comfort
Staying comfortable is one of the most important things you can do during a run, especially off-road running or trail running, where the terrain is much more varied. If your shoes can't keep you comfortable and help you stay safe, then you are going to get worn out much faster, and you might even develop sores or muscle fatigue on a larger scale if you force yourself to keep moving.
A lot of different things can dictate how much comfort you are getting, but not all of them will apply to what you need. Fixing immediate problems or risks is always your best option, so you should try to find shoes that can support the weaker or most painful parts of your run experience.
Cushioned Running Shoes
A cushioned running shoe is a shoe that provides better comfort, using softer materials in specific places to provide more foot cushioning and much more comfortable steps. This is a small detail for people who do not think about their feet very much, but it actually makes a big difference – good cushioning can prevent foot pain, sore foot muscles and can help you run for much longer without putting your feet at risk.
Extra-wide-sized shoe designs need more cushioning since they are extra-wide and have more physical surface area. The greater the width of a shoe, the more material it needs. This goes double for areas like the heel, which can use a wide variety of cushioning and padding to stay softer and more comfortable.
Shock Absorption
Good shock absorption allows your feet to stomp down harder without putting as much pressure on your muscles or skin. This can be essential for people with flat feet who use an extra-wide sizing since they are much more likely to put extra force behind every step. A decent cushioned running shoe that includes shock absorption in the foot and heel will keep you much more comfortable and might even provide better overall support.
Fit
The better the fit, the more accurately the shoes can conform to your feet. It might seem obvious, but it is best to wear shoes that come in extra-wide sizes if you have extra-wide feet since wide and extra-wide sizes are designed for people who need the additional width. Running shoes need to fit properly to give you the proper benefits of a normal running shoe, so it is a good idea to try and focus on sizes that will work for you.
Toe Box
The toe box is another feature that many people overlook. A wide shoe should usually have a wide toe box, but you still want a wide toe box that is not too wide. The toe box plays a major role in keeping the shoes properly connected to your feet, so if you have an extra-wide toe box but do not actually need the added space, you can expect the shoe to bounce around a bit as you move.
To solve this problem, only choose a wide toe box if you really need one. If you are using a wide shoe, then you might naturally have a slightly wide toe box anyway, but that does not mean that you have to buy an unnecessarily extra-wide toe box just because it is available. When it comes to sizes, having something that is too large is almost as bad as having something that is too small.
Flexibility
The best running shoes are the ones that can work properly in your chosen running conditions, and that often means that flexibility is important. It is not just about shoes that can stretch out to contain your extra-wide feet (even though this can definitely help), but about having shoes that can bend and flex comfortably without breaking or suffering permanent damage. Running shoes for wide feet should ideally be flexible since there is more surface area on the sole that might have to bend and flex.
Ventilation
Running is a very intense activity, and it is not hard for your feet to start sweating. Both men and women can have this problem since it is based entirely on how hard you are working your feet. Foot sweat is not just a distraction but something that can cause skin damage and massive discomfort, so a good knit upper or mesh upper will often help ventilate your shoes and give each foot a way to stay cool.
Ventilation also becomes handy in humid weather, making it a lot easier to avoid clammy feet that make each step much less comfortable and a lot harder to control. A knit upper might give your shoe a better stretch that makes it fit more comfortably, but a full-length knit upper might also be weaker than a synthetic one, so choose carefully.
Weather Resistance
Almost all running is done outdoors and away from controlled environments, which means that nature can become another hazard for you to work around. If you want your feet to stay dry in an area that often rains, for example, then water resistance is an ideal option to keep in mind. Wide waterproof shoes are also an option, but they are mostly meant for extreme conditions where flooded puddles and heavy rainfall are impossible to avoid.
Performance
Running is a performance-based activity, and that means that you will always want to be at your best when you are performing longer runs. Because of this, there are some shoe features and design tweaks that can make it much easier to maintain good long-term performance, and finding a shoe type that fits your needs can make you a much more effective runner.
Even with wide foot sizes, you can still get great performance, but you need one set of shoes that is the right kind of wide for your needs. If you go looking for wide shoe options and buy the first one you can find that say "wide" these can still be too wide, so choose something that is both performance-focused and suitably wide.
Motion Control
The more control you have over your own feet, the better your running performance will be. Making sure that both feet go where your brain is telling them to go makes a big difference: it means that you do not have to keep thinking about where you place your feet and can focus on the running instead, which helps you avoid other hazards or slips. Good motion control can also give you another way to move faster since you will be able to get more responsive movement from your legs.
High-Stability Shoe
Instability is a serious problem for a lot of runners. If your feet slip or you lose your footing, then you can end up hurting yourself and completely throwing off whatever run you were trying to take part in. Even in the best situations, a poor-stability shoe can make you stumble for a moment, which breaks your rhythm and can make it hard to get back up to the same speed again.
When it comes to stability, shoe designs can vary, but there are always some shoe designs that provide better results than others. Your specific shoe fit and preferences can change this, so it might be a trial-and-error problem based on your foot width.
Foot Strike
"Foot strike" refers to how your foot lands with every step, meaning that every person could have a slightly different strike. It is not just a difference between men and women, but something that you personally develop as you learn to walk and run, which means that you can't always change your strike very much.
Because of this, it is important to identify the kind of strike you often rely on and how you can complement it. If you can't change the way that your feet move while you run, then you can at least make everything else more effective to boost your overall running results.
Arch Support
There are no situations where arch support is not useful, and having good support for the arches of your feet often leads to much better comfort while running. Not only that, but it enables you to go for longer without suffering muscle pain in your arches, a very common problem that a lot of new runners forget to consider.
Shoe Closure
Different closures allow you to loosen and tighten shoes in different ways, which can make it easier to fit them on your feet properly. For example, hook-and-loop shoes are much easier to adjust quickly and with minimal hassle, while laces hold their tightness longer but also take longer to loosen or tighten properly. Ideally, you should not have to adjust your shoes once you start a run, but it is a good idea to keep this in mind if you have certain preferences.
Unique Features
Many shoe designs are built around specific features or elements that play a major role in the way that they work, and that means that you will need to consider what you are being offered.
In most cases, finding a good, suitable set of extra-wide running shoes involves more than just the extra-wide width – you also need to identify the best possible features for whatever you are planning to tackle. This could be a certain material, a specific design element, or even just something to do with the shape of the shoe itself.
Shoe Branding
Shoe branding is a feature, whether you like it or not. Shoe line names like the Mizuno Wave Rider carry a lot of weight compared to generic shoes, even if the Wave Rider line does not necessarily offer what you want. It is easy to end up focusing on products like the Mizuno Wave Rider, Brooks Adrenaline GTS, or New Balance Fresh Foam options simply because they are well-known shoes.
There is nothing wrong with brands, but you should always stick to something that is functionally useful. Hoka One, Adrenaline GTS, New Balance, and Brooks Ghost shoes are all great, but they might still not be the perfect shoe for you. If you go for a Hoka One shoe anyway, but there is not a Hoke One shoe that fills all your needs, then your new Hoka One shoes might not be as helpful as you expected.
Progressive Diagonal Rollbar
An extended progressive diagonal rollbar is a relatively uncommon modern feature added to a lot of wide running shoe designs. Using a progressive diagonal rollbar essentially makes it easier to transition between stances while on a run, meaning that your feet can move more fluidly and offer you better forward propulsion. A lot of shoes do not use them since they are a very specific feature, but they can be a great option for dedicated runners.
EVA Midsole
EVA is a very reliable material that appears in thousands of shoe designs, and it is easy to see why. Even in standard-width shoe options, having an EVA midsole grants you better protection and comfort on any terrain, as well as giving you a better level of safety from any kind of unintended foot pain or fatigue that you might suffer on rough ground.
A lot of EVA midsoles are also able to absorb shocks well, something that can come in very handy when you are moving quickly and your feet are pressing against the ground very consistently.
Reinforced Toe Box
A good shoe toe box provides much better protection at the front of your foot, which can make the threat of a stubbed toe a lot less serious. One of the biggest problems you will face while trying to run on rough ground is hitting your toes off something, especially rocks that you were not able to see in time – with a better toe box, this becomes much less of an issue.
Toe boxes also have the side benefit of protecting your feet from anything you drop on them, which can be nice if you often drop things during day-to-day life and worry that you will crush your own toes one day.
Unique Foams
It is quite common for certain shoe manufacturers to have their own foams, such as the BioMoGo DNA materials. Foam can be one of the best ways to comfort and cushion a heel or keep a foot properly protected, so materials like BioMoGo DNA are a great way for a particular company to get the best possible mixture of solid comfort, soft protection, shock absorption, and other elements that they need.
How to Choose Running Shoes for Wide Feet
No matter what you need, you will eventually have to choose the best running shoes out of the options available to you, which are generally the ones that you will want to buy. This could mean that there is a pool of a thousand pairs of potential best running shoes, or only two that could be the best running shoes on the market, depending on how specific your needs and preferences are.
Choosing a single shoe option from every wide shoe available can be tricky, especially if there are dozens that you like, so it is important to understand what might matter the most when you are making your decision. There is not a single best wide shoe on the market, and some are going to be better than others at specific things or in certain contexts.
Consider The Basics
Always start with a basic neutral shoe at the wide sizing you need, then try to see what else you might want from there. A completely neutral shoe gives you an opportunity to look into things like wide sizing options or comfort for flat feet without being bombarded by buzzwords and company-specific features. It might also help to look at a neutral shoe to get ideas of what a conventional running shoe can offer since not everybody has worn or owned a running shoe pair before.
If you have got wide feet, then it is important to work out exactly what kind of wide running shoe you will want. Knowing your size is important, too: wide and extra wide are technically the same kind of thing, but when you have to choose a running shoe yourself, you do not want to mix up wide and extra-wide sizes. Buying the wrong size can be an incredibly serious problem in the long-term.
Remember that programs like the Amazon Services LLC associates program can sway the search results you see. If you look up shoes that come in wide sizes, things like the Amazon Services LLC associates program or other online advertising tools can result in other products being promoted to you, even if they are not one of the products you are interested in.
Finding Wide Sizing Options
Not all shoe types are going to have proper wide sizing options, which cuts down the number of shoes you can choose from quite drastically. However, different widths and full-length designs might still be built for specific foot sizes, and you can't force a shoe to stretch further than its maximum width to fit a larger foot (not without damaging it, anyway).
Always try to find a pair that will fit your foot straight out of the shoe box since there is not really a way to change the width or heel depth of a shoe. Even a simple 4 mm drop midsole or wide and extra-large toe box can result in very different widths and shoe designs, and that can make them feel very different when you actually have them on your feet.
Choose Useful Features
Product lines like Hoka One Bondi, Brooks Ghost, and New Balance all have their own specific running shoe features and designs. Taking a look at the New Balance shoe lines can give you an idea of what New Balance offers as unique features, which can be important if you want a wide running shoe that offers certain benefits or advantages. The same goes for companies other than New Balance: Hoka One Bondi and Brooks Ghost running shoe lines both have their own advantages that could be great for wide feet.
Let us say you are looking at wide shoes from the Brooks Ghost line. They might fit your foot due to the width, but do they have things you want, like a mesh upper or heel protection? How badly do you need an extra-wide heel or improved heel and arch protection, and are you willing to choose a different running shoe just because of a certain feature it offers?
Whatever brand you choose, remember to always put your own physical needs first. A New Balance running shoe might be very appealing, but you will want New Balance running shoe that can fit your wide feet properly. The same goes for anybody who needs an extra-wide-sized running shoe: you need to get a running shoe that properly fits your extra-wide feet.
Expert Tip
Shoes widen slightly as you "break them in," so if a shoe feels just a little bit too tight at first, it may just take a while to loosen up as you wear it.
Did You Know?
One of the biggest issues to face if you have wide foot sizes is rubbing. Material rubbing against your skin can cause blisters and sores, so the more the shoe moves around, the more problems it can cause.